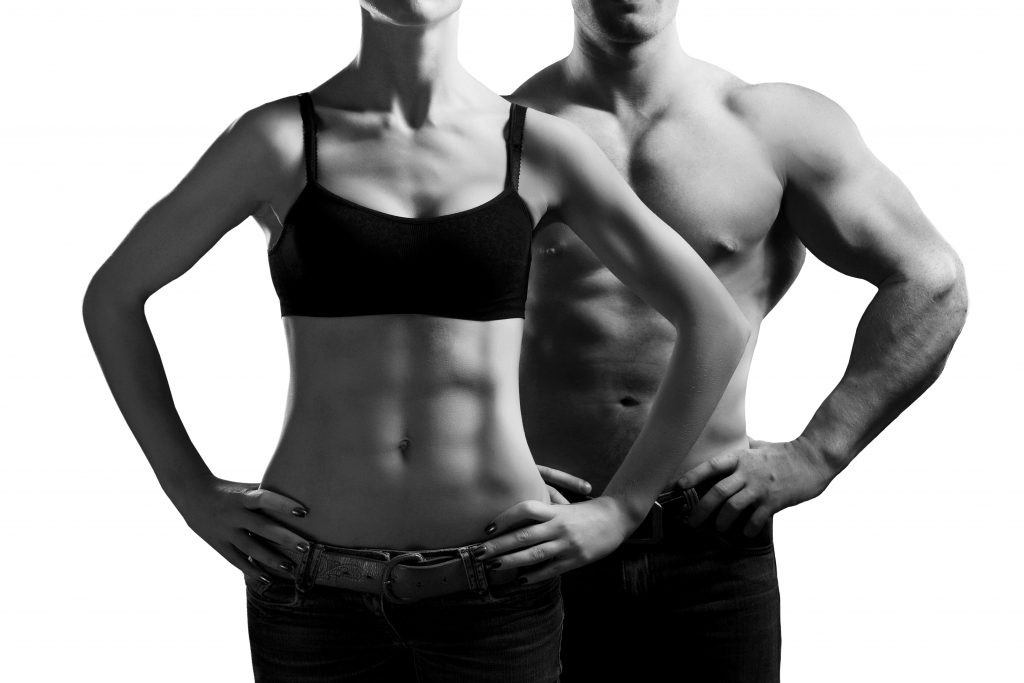 The Total Gym has become very well known for it's tv infomercials and celebrity endorsers, but does that make it a legit home gym system?
Of course not.
The fact that it is a great exercise machine makes it a legit home gym system. But with so many models to choose from, it can get a little overwhelming.
I put this guide together to help you compare and contrast the different Total Gyms and decide if any of the models are right for you.
If you'd like to skip to a specific product description, click below:
What Is The Total Gym?
Most of us have seen the famous infomercials on tv for the Total Gym, but do you really understand how the Total Gym works?
Just in case, I want to start with a quick description of how these gyms work, because it really is pretty interesting.
The creators took a brilliant idea and developed a whole line of home gyms around a simple idea- using your bodyweight as the resistance.
Most traditional home gyms and strengthening machines are using some form of external weight to provide the resistance for your workout: weight plates, resistance bands, power rods (Bowflex).
These designs have the strengths and weaknesses like anything else. But the Total Gym was unique because it didn't need any external resistance.
Turns out this design has a lot of benefits.
First of all, with no weight stacks, the Total Gym becomes very light weight and portable. It also means there is no stopping between exercises to change the weight.
I'll come back to this idea a little later because it's one of the biggest benefits of the Total Gyms, but basically it means you can get a full body workout in less time and burn more calories while doing so.
Back to how the Total Gym works.
So there are no weights involved. But where does the resistance come from then? Your body weight.
Well, and gravity, gravity definitely plays a big role here.
You'll notice that all of the exercises involve you sitting on a sliding board (in various positions). There are cables attached to the sliding board. These cables have handles attached to them.
When you pull or push the handles, you are lifting your body weight through the pulley system as the board slides. This is pretty clever, but it gets better.
The slide board's resting position is adjustable. You can adjust the height of the back to increase or decrease the intensity of your workout.
When you raise the height of the board, you are lifting against gravity more. You are essentially lifting a higher percentage of your body weight.
When you lower the height, you are fighting gravity less and lifting a smaller percentage of your body weight. On the highest setting of most machines, you are lifting roughly 45% of your body weight.
This pulley system also allows for a lot of versatility. Depending on the model, there are literally 100's of exercises you can perform. These include exercises for your arms, legs, and core. A lot of this depends on the attachments that are included.
This pulley system also allows for full range of motion during exercise. Traditional home gyms have iron posts and supports that limits how far you can stretch out during a move.
The Total Gyms don't have this problem. On most exercises, you can stretch out as far as you like. This helps you maintain flexibility and activate more muscle fibers during your workout.
That's pretty much all there is to it.
Like I said, these gyms are pretty simple in their design, but don't mistake this simplicity in design for meaning they are easy to use.
These gyms can give you a strenuous workout and really kick your butt.
Total Gym has been producing exercise machines for over 30 years and there are currently several versions of the popular home gym available on the market.
Let's take a quick look at the major differences and similarities between the models.
Differences Between Total Gym Models
Number of Exercises
The number of exercises available on each machine varies and it depends largely on the number of attachments that can be used with it.
The more expensive models have more attachments, which means more exercises. That said, even the most affordable Total Gyms can offer 60+ exercises.
The nicer models range between 80-85 exercises, and their commercial grade gym boasts you can perform over 200 exercises on it.
Levels of Resistance
The levels of resistance (height adjustments) offered is another factor to consider when comparing Total Gyms. Having more levels of resistance is always a plus because it gives you more control over your workout.
The number of resistance levels in the different models ranges between 6 – 22.
Most machines have 6, 8, 0r 12 resistance levels. The GTS is in a league of it's own with 22.
Attachments
I mentioned above that the number of attachments included with your purchase varies depending on the model.
The more expensive models will include more attachments, but all Total Gyms come with a couple of attachments to ensure you can start exercising with it right out of the box.
Common attachments include: leg pull accessory, squat stand, wing attachment, and ab crunch. 
Most gyms will also come with 1 or more workout DVDs as well as workout cards or poster. Most models also include a nutritional guide and meal plan to help you eat better.
Weight Capacity
The max user weight capacity is another factor that differentiates the different Total Gyms. Having a higher weight capacity is always preferred, because it indicates improved machine strength and durability.
However, as long as you fit safely within a machine's given weight limit, you shouldn't have any issues.
Total Gym weight capacities range between 250 – 650 lb. I know, this is a huge range. The budget models fall in the 250-300 lb range. The more expensive models are between 400 – 650 lb.
Price
This may be the most important factor for a lot of us and the prices vary greatly on the different Total Gym machines.
The most affordable model can be purchased for under $200, while their commercial grade GTS goes for an asking price of almost $4000.
Most models, however, are less than $1000.
| | Total Gym 1100 | Total Gym 1400 | Total Gym 1600 | Total Gym 1900 | Total Gym Apex G1 | Total Gym Apex G3 | Total Gym XTREME | Total Gym Apex G5 | Total Gym Supreme | Total Gym XLS | Total Gym Fit | Total Gym GTS |
| --- | --- | --- | --- | --- | --- | --- | --- | --- | --- | --- | --- | --- |
| Exercises | 60+ | 60+ | 60+ | 60+ | 60+ | 70+ | 60+ | 80+ | 60+ | 80+ | 85+ | 200+ |
| Levels of Resistance | 6 | 8 | 8 | 12 | 6 | 8 | 12 | 10 | 12 | 6 | 12 | 22 |
| Attachments | 2 | 4 | 4 | 6 | 2 | 5 | 6 | 5 | 4 | 3 | 4 | 8 |
| Weight Capacity | 275 lb | 250 lb | 250 lb | 350 lb | 300 lb | 300 lb | 350 lb | 375 lb | 275 lb | 400 lb | 450 lb | 650 lb |
| Price | $ | $ | $ | $ | $ | $ | $ | $$ | $$$ | $$$ | $$$$ | $$$$$ |
What Do All Total Gyms Have In Common?
Pulley System
Regardless of how expensive and upgraded the model is, they all use the same principle of pulleys and body weight to operate. All Total Gyms have a slide board and an adjustable height setting to change the resistance.
If you can use the most affordable version, you can rest assured you can operate the most expensive one.
Foldable
All of the Total Gyms can be folded for storage. You basically have to take out a few pins and fold the frame down flat. It takes a little getting use to, but after a time or two you will have the hang of it.
This is great if space is an issue, because these machines are pretty long and take up a good amount of floor space when in use.
No Assembly Required
All of the Total Gyms (except the GTS, but that model is really designed for commercial use) are ready to use right out of the box. No assembly required. You just have to set the gym up by placing a few pins and adjusting the height.
Again, once you get the hang of it, it's pretty easy. When it doubt, there are some great videos online demonstrating how to unfold the Total Gym.
Light Weight
With the exception of the GTS, all of the Total Gym models are pretty light weight. This is pretty impressive considering how much weight some of these machines can hold. All of the Total Gyms designed for home use weigh between 50-70 lb. 
The commercial grade GTS weighs about 180 lb.
Provide A Full Body Workout
All versions of the Total Gym are designed to offer a full body workout. They all allow you to perform strengthening exercises for your arms, legs, and core. That said, the Total Gym is not designed to get you "jacked".
This type of exercise is great for strengthening and toning, but you really shouldn't expect to bulk up a lot while exercising on a Total Gym.
Now let's compare the different Total Gym models that are currently available for purchase, starting with the budget machines and working our way up.
The Total Gym 1100
Exercises: 60+
Resistance levels: 6
Attachments: 2
Weight capacity: 275 lb
Price:  $
The Total Gym 1100 is one of the earlier models and is the most affordable version currently being offered. This is the simplest, most bare-bone version of the Total Gym you can find, hence the incredibly low price.
Even though this model only comes with 2 attachments (the multi-function bar and leg attachment), you see it still offers over 60 possible exercises.
This just goes to show how versatile these home gym machines really are. You will also notice the 1100 only has 6 levels of resistance. This is on the low end of the spectrum, but it still gives you some room to increase your resistance as your strength improves.
The Total Gym 1100 has a 275 lb max weight limit which is impressive for any fitness machine in this price range. Especially considering this machine only weighs 54 lb, it must be very well built. Total Gym is known for their durability and quality construction.
One thing to keep in mind with the 1100 as well as all the other models is the fact that these machines take up about 8 ft of floor space during use. They can be folded away for storage pretty easily when not in use.
Overall, the Total Gym 1100 is a great product for the price – if you're looking for an affordable home gym machine, the 1100 is hard to beat.
The 1100 is one of their older models and it's getting harder and harder to find.

The Total Gym 1400
Exercises: 60+


Resistance levels: 8
Attachments: 4 + 1 DVD + Flip chart
Weight capacity: 250 lb
Price:  $
Next on the list is the Total Gym 1400. The 1400 is another budget machine, but with a few improvements over the 1100. Right off the bat, you will notice that the 1400 offers the same number of total exercises as the 1100.
This model gives you the opportunity to perform about 60 different moves.
The Total Gym 1400 offers 2 additional resistance levels when compared to the 1100. With a total number of 8 different height adjustments, this gym will give you a little more play with your resistance settings.
This comes in handy with progressing your strength training because the difference between the settings is a little smaller than with the 1100, where the difference between 2 settings could be fairly significant.
Another big difference is that the 1400 comes with more goodies. Four attachments are included: squat stand, multi-function attachment bar, dip bars, and leg pulley accessory. 
The squat stand alone is a big improvement with this model.
It also comes with a workout DVD and a flip chart of exercises that can attach to the Total Gym's frame for easy reference during use.
Surprisingly, the weight capacity on the 1400 is actually listed as being lower than the 1100's (250 lb vs 275 lb). I would bet almost anything that the 1100 is not more sturdy than the 1400, but it does have a listed weight capacity of 250 lb.
I'm not sure what makes up that 25 lb difference between the two models.
Price wise, these 2 gyms are in the same ball park, but the 1400 is going to cost you about a 100 bucks more. For that extra cash, you are getting 2 extra levels of resistance, additional attachments, a workout DVD, and the flip chart.
The Total Gym 1400 is also priced very well considering how much more you are getting with this model, but again, this is an older model that's no longer being produced, so gonna be hard to find. See full review.

The Total Gym 1600
Exercises: 60+


Resistance levels: 8
Attachments: 4 + 1 DVD + Flip chart
Weight capacity: 250 lb
Price:  $
When I compared the Total Gym 1600 to the 1400, I really couldn't find any differences other than the color scheme. No, seriously.
I examined the owner's manual for each product and the only difference I found was that with the Total Gym 1400 you may have to manually install a "stopper" on the bottom crossbar.
There is no such stopper included with the 1600 (assuming it's already installed on this version?).
All other metrics are identical on these two versions as far as I can tell. Both gyms offer 60 exercises, both have 8 resistance levels, both have the same weight capacity, and both include the same attachments.
Both models are the exact same size and weight, all dimensions (folded and unfolded) are identical.
The Total Gym 1600 is another older model that's been outdated for awhile.
I doubt you'll be able to find this model either, but if you like the 1600, you should check out Total Gym's APEX series.

The Total Gym 1900
Exercises: 60+


Resistance levels: 12
Attachments: 6 + 2 DVDs + Flip chart
Weight capacity: 350 lb
Price:  $$
With the Total Gym 1900, we see some rather significant changes from the 1600 and 1400.
Interestingly though, the total number of exercises that can be performed on the 1900 is the same as all the less expensive machines mentioned previously.
One of the biggest upgrades with the 1900 is the addition of 4 extra resistance levels. This model has 12 different height adjustments, the only Total Gym with more is the commercial grade GTS.
Another difference is that with the 1900, you get 2 more attachments and an extra workout DVD.
The Total Gym 1900 comes with the following included attachments: multi-function bar, press up bars, dip bars, leg pull attachment, Pilates bar, and ab crunch boards.
You might notice that the squat stand was replaced with the Pilates bar on this model.
You can still do squats with this bar, rest assured. The inclusion of the ab crunch accessory is pretty awesome, considering when sold separately this attachments costs about $160.
The Total Gym 1900 also has a more impressive 350 lb weight limit.
This is significantly more than the earlier models and indicates the 1900 is more solidly built. This machine should be able to comfortably fit most users.
Finally we come to price. The Total Gym 1900 is usually on sale (it currently is) and when on sale, is about $100 more than the Total Gym 1600.
If you ask me, Total Gym made several noticeable upgrades with their 1900 model and asking $100 more was warranted.
The extra attachments alone make up the difference, but you also get 12 levels of resistance and a significantly stronger frame.
The Total Gym 1900 is easily the nicest of the numerically named machines (the budget machines) and for awhile, was likely one of their best buys.
But alas, it's gone the route of the Dodo and has been replaced by the Apex series. See full review.

The Total Gym Apex G1
Exercises: 60+


Resistance levels: 6
Attachments: 2 + nutrition/exercise guides
Weight capacity: 300 lb
Price:  $
Total Gym's Apex series is their newest lineup to date and it seems they've been released to replace the older, numerically numbered models we've been going over thus far.
The great news is that all of the Apex models are very affordable and they generally come with some nice upgrades over most of the models discussed earlier in the list.
The G1 is the most affordable of the Apex series, making it the most affordable Total Gym currently being offered (you can still find the numerically numbered models above online, but they're becoming harder and harder to find).
And honestly, with the introduction of the Apex machines, I don't see why you'd go with one of the older models anyway (with the exception of the 1900, which I still think might be, dollar for dollar, the best buy of the bunch).
The G1 comes with a sales price just under $300, making it a very affordable home gym system. Even though this model is very budget friendly, it still allows you to perform over 60 different exercises on it.
With only 6 resistance levels to choose from, it doesn't offer nearly as many as the 1900. This model is also lacking a squat stand, which I consider probably the most important attachment of them all.
But, if you're not worried about doing squats, and are looking for a very affordable option, the Apex G1 is what you're looking for.
It does come with the wing attachment and an exercise guide to get you started along your way. It also comes with a 300 lb weight limit, which is great for a gym in this price range.
Overall, for a budget gym, the G1 has a lot going for it. See full review.

The Total Gym Apex G3
Exercises: 70+
Resistance levels: 8
Attachments: 5 + nutritional/exercise guides
Weight capacity: 300 lb
Price: $
The Apex G3 is the mid-range model in their newer lineup of affordable gyms. For only a $100 more, you get some pretty significant upgrades over the G1.
Right off the bat, you get access to more exercises and more resistance levels, both of which are enough to warrant the extra cost if you ask me.
But it's the attachments they really set the G3 apart from the G1. Unlike the G1, the G3 comes with a squat stand and a set of dip bars, both of which will drastically improve your workout experience.
I personally think the squat stand is the most important attachment Total Gym offers, so I don't see getting a Total Gym that doesn't have one, but hey, you gotta go with what your budget allows.
The weight capacity on the G3 is the same as the G1, which is high enough to accommodate most folks comfortably.
Overall, the G3 is a great buy. It comes with drastic upgrades over the more affordable G1 which I think more than justify the extra 100 bucks.
The G5 takes the G3 and upgrades it even further, but there are fewer differences between the G3 and G5 than there are between the G3 and the G1. See full review.

The Total Gym XTREME
Exercises: 60+
Resistance levels: 12
Attachments: 6
Weight capacity: 350lb
Price:  $
There have been so many different Total Gyms over the years (we're talking like 30 or so I think), it would be challenging to include all of them in this guide without it getting too overwhelming.
So, I've tried to concentrate on the most popular models, as well as the ones that are still readily available.
After receiving a few inquiries about this model, I realized it was time to update this guide to include it as well.
I was introduced to the Total Gym XTREME by my readers, I thank them for doing so because after taking a closer look at what the XTREME has to offer, I think it's a great buy.
This is one of the most budget friendly Total Gyms around, but it would be hard to tell by looking at what it comes with.
The XTREME comes with 12 levels of resistance and 6 attachments right out of the box, including the awesome AbCrunch accessory (which will set ya back about $150 if purchased separately).
The other attachments include the tri-grip shaper bars, the wing attachment, the squat stand, the leg pulley, and the training deck/device holder.
I'm also astounded at how high the weight limit on the XTREME is. With a 350 lb weight capacity, this affordable model is tough enough to handle pretty much any user who want to jump on.
Speaking of affordability, the XTREME is priced somewhere between the Apex G1 and the G5 depending on where you buy- this model isn't available directly through Total Gym, but it's often for sale at Costco and Amazon. See full review.

The Total Gym Apex G5
Exercises: 80+
Resistance levels: 10
Attachments: 5 + nutritional/exercise guides + 2 floor mats
Weight capacity: 375 lb
Price: $$
The Apex G5 is the most advanced of the new, affordable models recently released by Total Gym. The Apex models are meant to replace the older, numerically numbered models discussed so far.
And based on what the G5 has to offer, it looks like Total Gym is doing us a favor.
You won't find the G5 on Total Gym Direct, instead it's being offered through retail sites like Amazon. For roughly $500, you get an advanced model that bridges the gap between the higher-end models and the super affordable ones.
The G5 allows you to perform 80+ exercises by including several important attachments including a large squat stand, the wing attachment, dip attachment, leg pull attachment, and the training deck with holder.
The only thing missing here is the Ab Crunch attachment, but we should let this one slide considering this affordable model comes with 10 resistance levels and a 375 lb weight capacity.
The only real downside to this model is the lackluster warranty, but as well built as all of these models are I don't think you'll have to worry about the G5 breaking down on ya.
Considering the 1900 (and all other older models) is gonna be hard to come by, I think the G5 is going to become one of Total Gym's most popular models.
This model just has so much to offer and it's priced great. See full review.

The Total Gym Supreme
Exercises: 60+


Resistance levels: 12
Attachments: 4 + 4 DVDs + Nutritional/meal plan
Weight capacity: 275 lb
Price:  $$$
The Total Gym Supreme used to be the most affordable model offered by Total Gym Direct (they only sell the upgraded models, you won't find the budget machines there), but it seems they've decided to stop offering this gym.
So, if you're trying to find a Supreme, odds are you'll have to resort to eBay or somewhere else you can find a used one.
Anyway, the Total Gym Supreme is an interesting model.
It's priced higher than all of the gyms mentioned thus far and you'll have to really pay attention to see where the biggest difference is.
Have you found it yet? Yup, the attachments and features.
This model offers the same amount of exercises as the others and it has 12 resistance levels just like the 1900.
The Total Gym Supreme comes with 4 attachments, and they are: the ab crunch accessory, leg pull accessory, squat stand, and the new tri-grip shaper bars. 
The tri-grip bars take the place of the multi-function bars and is angled a little differently for added comfort.
The Supreme comes with 4 workout DVDs, 2 more than the 1900. This is really the biggest difference between the Supreme and the other models. You will notice the Supreme only has a 275 lb weight capacity, significantly lower than the 1900.
The Total Gym Supreme is also significantly more expensive than the 1900, roughly $200 before any promotions are included. Personally, I think that's too much to pay for a couple more workout DVDs.
I think the 1900 is a much better deal, I really see no reason to choose the Supreme over it.
I bet you could purchase the workout DVDs separately if you wanted to. See full review.
The Total Gym XLS
Exercises: 80+


Resistance levels: 6
Attachments: 3 + 5 DVDs + Nutritional/meal plan + flip chart
Weight capacity: 400 lb
Price:  $$$
The Total Gym XLS is their flagship model and probably their most popular – Total Gym made some significant improvements when they developed the XLS.
The first thing you should notice is that this model provides over 80 different exercises that can be performed- 20 more than any other model discussed so far.
They decreased the amount of resistance levels on this model, bringing it back down to 6. I'm not sure why they did this, but if I had to guess, I would say it was so they could bring out the Fit and justify it's significantly higher price tag… but more on that below.
The Total Gym XLS only comes with 3 attachments: leg pull attachment, wing attachment, and ribbed squat stand. This squat stand is an upgraded version. It was a textured bottom to help with traction during use.
The wing attachment is an upgraded version of the multi-function bar, it's angled for a more comfortable feel.
The XLS comes with a lot more features, including 5 workout DVDs. It too comes with the nutritional plans and the flip chart that attaches to the frame.
The biggest advantage to the XLS, in my opinion, is the 400 lb max weight capacity. This home gym is designed to accommodate larger folks. The XLS also has upgraded, more durable cables and pulleys.
The slide board is actually a little wider than the other models (about 3 inches) which makes this more comfortable to use, especially for bigger individuals. The XLS also has a lifetime warranty on its frame.
All these factors put together makes the XLS a more comfortable, stable product to use.
Of course, these added benefits mean a higher price tag.
The Total Gym XLS can be purchased through Amazon or directly through Total Gym, so it's a good idea to compare prices.
The prices change frequently, but right now Total Gym Direct is offering a better deal (they also offer a 30-day trial). See full review.
The Total Gym Fit
Exercises: 85+


Resistance levels: 12
Attachments: 4 + 6 DVDs + Nutritional/meal plan + flip chart
Weight capacity: 450 lb
Price:  $$$$
The Fit is one of Total Gym's newer home gyms and is definitely their nicest model designed for home use to date.
With this one, they basically took the XLS and doubled the levels of resistance.
They also came up with about 5 more exercises you can do on this product.
With a whopping 85 available exercises, the Total Gym Fit is the definition of versatility.
The Fit has 12 levels of resistance, just like the 1900 and the Supreme. However, this model comes with more additional features than the previous models. It also has a very impressive 450 lb weight capacity.
A higher weight limit means better construction and more durable moving parts.
Speaking of moveable parts, the Fit comes with a better warranty- 2 year on moving parts and lifetime on frame.
This Total Gym comes with 4 attachments: leg pull attachment, ab crunch accessory, upgraded squat stand, and a 2-piece wing attachment. 
The Fit also comes with a ton of workout DVDs (6) to get you started regardless of your fitness level. It also includes the nutritional info and meal plan options to help you reach your goals.
The price is really the only con for the Fit.
The Total Gym Fit literally costs 2x as much as the XLS. The original asking price is well over $2000, but it is always on sale.
If you buy directly through Total Gym you are looking at around $1600. You can also buy new and used models through Amazon at varying prices, but you can't always guarantee which accessories and features will be included.
This price is high when compared to the other Total Gym models, but it's really not that high when compared to other home gym machines.
Any decent home gym machine that can be compared to the Fit in terms of quality will be over $1000. And no home gym machine can compare with the Total Gyms in terms of versatility.
I mean seriously, this one piece of equipment can perform over 85 different exercises.
Overall, the Total Gym Fit is their newest and nicest product for the home. It comes with a boat load of attachments and extra features as well as their best warranty.
If you are serious about the Total Gym and can afford it, the Fit is the way to go. See full review.
The Total Gym GTS
Exercises: 200+


Resistance levels: 22
Attachments: 8 + 1 DVD + Exercise Reference Book
Weight capacity: 650 lb
Price:  $$$$$
The Total Gym GTS is their commercial grade gym system. Although it's designed for home use, it would look completely at ease in a club gym or physical therapy clinic.
The GTS really is in a league of its own here, just look at those numbers. Over 200 exercises? That's insane.
I could never think of that many different moves, but this system allows you to jump and do plyometric type moves as well, so I guess that really increases the possibilities.
The GTS has a ton of resistance levels, perfect for a rehab setting where more control over resistance would be beneficial. At 22 different levels, the GTS has 10 more than the Fit.
The Total Gym GTS also comes with a ton of attachments.
For simplicity's sake, I'm not going to list them all here, but it total there are about 8: adjustable LAT bars, telescoping squat stand, and a 6-piece strengthening set (consists of different sized pull up bars, dip bars, core accessory, and weight bar). 
The weight bar is a significant upgrade because it allows you to add external weight to the slide board for more resistance.
No other Total Gym has offered us this before (although I bet you could add the weight bar to some of the other models if you wanted to).
The GTS doesn't come with a bunch of workout DVDs, but it does come with a strength training DVD and a an exercise guide to help get you started on the right foot.
The weight capacity on this gym is massive at 650 lb. Again, it is designed to withstand people jumping on it. It also has to accommodate for the addition of weight plates during use.
The GTS must be built like a tank. Speaking of which, this model does require assembly, it's the only Total Gym that does.
The GTS also weighs almost 3x as much as the other models at 180 lb. So, although the GTS does fold up, it's a little more difficult to move. But again, this model isn't designed to be moved around often.
The Total Gym GTS also has a hydraulic lift system to make adjusting the height easier. This is great considering the added weight of the machine.
As you can see, the GTS is a great product.
If you're looking for the best Total Gym out there, this is it. The GTS doesn't come cheap though- at over 2x the price of the Fit it comes in well over $3000. See full review.
Final Thoughts
I hope the above review and comparisons were helpful.
I realize this list isn't completely inclusive and as Total Gym's lineup continues to change and morph, there are certainly some models out there they may not have made it on this list.
You will also see different bundles and packages out there with different combinations of attachments and features.
That said, these are the most common Total Gyms you will see for sale.
These models are a good representation of what Total Gym has to offer at all the different price points and these are the most popular amongst users.
And all of these gyms can offer a great, total body workout.
When comparing models, keep in mind what is most important for you. Resistance levels? Attachments? Weight capacity?
Price is important for all of us of course.
I love that Total Gym has so many different models available at all price ranges.
Even the 1100 (which is under $200) can give you a great workout (if you can still find it).
The addition of the Apex gyms was a smart move in my humble opinion – they were a great update to the older, numerically numbered models that came before 'em.
Well, that about does it.
I hope you found this guide helpful and if you have any questions or concerns, I'd love to hear from you. Leave a comment below and I'll get right back to ya.