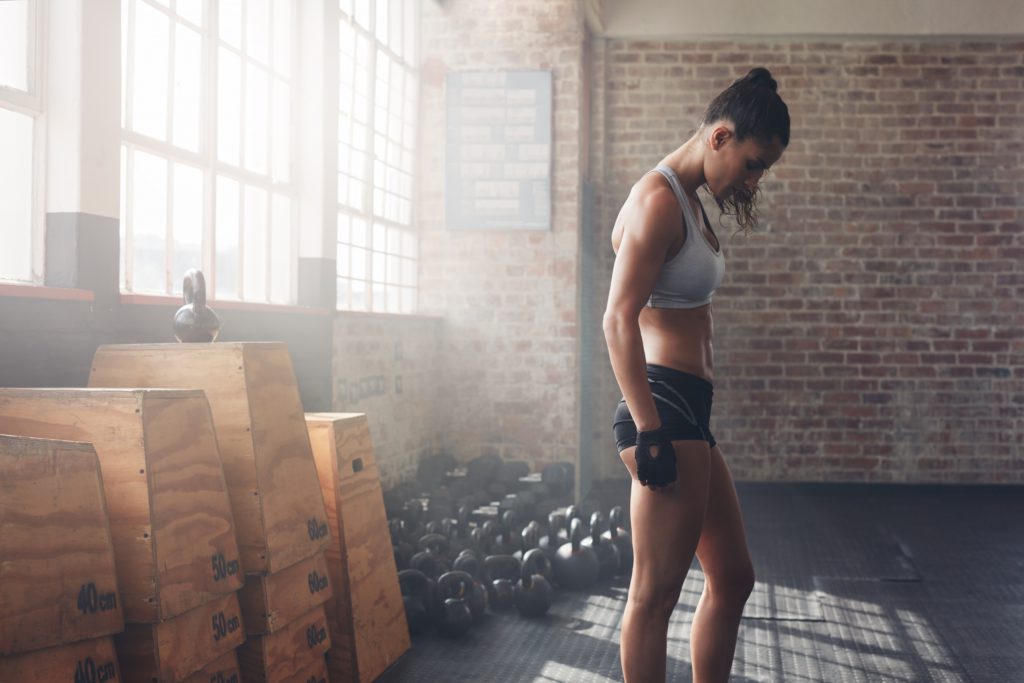 Total Gym's Apex G3 is the mid-range model in their newer lineup, that consists of significantly more budget friendly gyms. These new home gyms seem to be replacing the older, numerically named models that were also easy on the wallet.
Like all Total Gym's, the G3 offers an extensive exercise lineup using your body weight and their famous dual pulley system.
But how does the Apex G3 compare to the other newer models? Is there enough differences between them to warrant purchasing this model?
These are the questions I hope to answer for you in this review.
In this article, we'll take a close look at what the G3 has to offer. I'll also compare it to the G1 and G5 to see how it stacks up. After reading, you should know whether or not it makes sense to invest in this Total Gym.
The Total Gym Apex G3
Few home fitness brands can claim the type of success Total Gym has experienced.
Over the last several decades, this company has become a powerhouse in the industry and they're still going as strong as ever.
And for good reason- these gyms work.
If you ask me, it's a brilliant design. You get to use your own body as the resistance. And through the use of a couple of pulleys and a sliding board, you can perform tons of exercises with very little time between moves.
Oh, and it's low-impact, making it safe for pretty much any person to use.
My first real experience with a Total Gym was in PT school when one of the clinics I was doing a rotation at had one. Once I graduated, the outpatient clinic I started working at also had one and we put it to good use.
It was great for rehabbing knees because squatting on the Total Gym is low impact and adjustable.
Long-story-short, I understand why they've been so successful.
They've come out with a lot of different models over the years and the Apex lineup contains their newest, most budget friendly options to date.
The G3 is the mid-range model, falling between the more affordable G1 and the slightly more expensive Apex G5. Prices might vary a little depending on where you purchase, but the G3 should cost ya around $400.
Pros
Access to over 70 exercises
Full body workout
Low impact
8 levels of resistance
300 lb weight capacity
5 included attachments
No assembly necessary
Access to Total Gym TV
Folds away for storage
Great price
Cons
Exercises
I mentioned above that you can perform tons of exercises on any Total Gym machine. If you're new to Total Gym, I'll explain briefly how these machines work, just to make sure we're all on the same page here.
All Total Gyms work the same way- you lie (or sit) on the slide board and depending on what exercise you're doing, you either use the pulleys or the squat stand to move said slide board along the frame's track.
Since this slide board is attached to the frame, there is very little impact going through your joints. Especially if you have it set at a lower resistance level, but a little more on that in a sec.
The pulleys give you a wide range of motion, which allows you to perform a lot of different upper body and lower body moves.
The Apex G3 claims that you can perform 70+ different exercises on this single gym.
This is a very big number, especially for a gym in this price range, but this is counting single arm/leg moves separately from double arm/leg moves (which will increase the number rapidly).
This number is in the same league as all the other gyms (except for the Total Gym GTS which offers 200 different exercises).
The number of available exercises really depends on the attachments that come with it- the more attachments you have, the more exercise variety you get.
I'm actually a little surprised the G3 claims 70 and not 80+ exercises, because it looks like this model comes with the same attachments as the G5 (which claims 80).
Regardless, the G3 scores very highly when it comes to exercise variety. It's pretty much in a league of its own when compared to other gyms in this price range.
Resistance Levels
On any Total Gym system, the resistance level is changed by adjusting the height of the slide board. Raising the frame higher increases the resistance because you're lifting a higher percentage of your body weight (against gravity).
Lowering the frame decreases the resistance because you're lifting a lower percentage of your body weight.
The number of resistance levels available is one of the biggest differences you'll see between the different Total Gym Models.
Having more resistance levels is definitely an advantage, because it gives you more room to fine tune the intensity of your workouts.
The G3 comes with 8 levels of resistance, which is at the lower end of the spectrum (although the Total Gym XLS only comes with 6).
Many of the more expensive models come with 12 resistance levels and the G5 comes with 10.
The number of resistance levels is definitely something Total Gym uses to justify different price levels for their gyms. I think 8 is a generous amount considering the low asking price, especially compared to the more expensive XLS.
Overall, I think the G3 scores well in the resistance levels department. For a hundred bucks more you can upgrade to the G5 and get a couple more (which I think is worth it), but more on that later.
Attachments
It's important to examine which attachments are included with your Total Gym because each model seems to have its own collection of what's included and what isn't.
The attachments are crucial because they are what you'll be using to perform your exercises. And if there's an exercise you know you want to be able to do, then you need to make sure the attachment necessary to do so is included.
The Apex G3 comes with the following attachments:
Wing attachment- this is a wide set of handles used to do a variety of pull up and pressing exercises, quite crucial
Squat stand- the G3 comes with a standard squat stand (G5 's is a little larger) that's used for all kinds of squats and lunges
Leg pull accessory- this attachment allows you to perform hip/leg strengthening exercises using the pulleys
Dip bars- set of handles that attach to the frame, allowing you to do dips (of course) and other moves to target your triceps and delts
Exercise flip chart- a convenient exercise guide that attaches directly to the frame, letting you access it easily during your workouts
The above attachments are pretty much everything you need to get started and will allow you to perform a great deal of moves.
You'll notice their popular Ab Crunch attachment isn't included, but that shouldn't be much of a surprise given the low cost of this model.
Besides the above attachments, you also get a nutrition guide, an exercise guide, the owner's manual, a workout DVD, and access to Total Gym TV (streaming platform for workouts).
Overall, I'm pleasantly surprised by how many attachments you get with the G3.
Assembly
One of the great things about pretty much all Total Gyms is that they come out of the box ready to go- there is no "assembly" necessary to put these gyms together.
The G3 comes out of the box ready to use, but you will have to do a bit of unfolding to set it up.
This doesn't take very long and once you get the hang of it, you'll be able to do it in a few moments.
This gym also folds down for easy storage when not in use. After your workouts, you can fold it down and roll it out of the way- a great feature for homes with limited workout space.
Weight Capacity
Each Total Gym comes with a different weight capacity. Like resistance levels and included attachments, weight capacity is used to discern the different models from each.
The G3 comes with a max weight capacity of 300 lb.
This is lower than many of the other more expensive models (G5 comes with a 375 lb capacity), but it should be plenty to safely hold most users.
It's also very respectable for a gym in this price range.
Warranty
Total Gym offers the following guarantee on the Apex G3:
This is a very short warranty on this gym, but again, this is what we should expect for a $400 home gym. Cheaper machines come with shorter warranties- that's just how it goes (usually).
After all, there are reasons that more affordable gyms are more affordable.
For the sake of comparison, the G5 comes with the same 1 year guarantee. You have to upgrade to the higher-end models (like the XLS and FIT) for lifetime frame guarantees.
Final Thoughts
I love the Total Gym brand. I've used them in the past and I've been a fan or their gyms for many years. Based on all the Total Gym's I've reviewed over the years, I think the Apex G3 has a lot going for it.
For starters, it's very well-priced.
I think they're offering a generous selection of attachments and resistance levels as well. Compared to many of the older, numerically numbered Total Gyms in the past, the Apex G3 is a much better deal.
The biggest downside is the warranty, but I don't expect much in that category for a gym this cheap.
The G3 is a great deal, but how does it stack up against the other Apex models?
It has some notable upgrades over the more affordable G1 ($100 less), which doesn't come with a squat stand or dip bars and only offers a 6-month warranty.
The G5 is a little heavier-duty with a 375 lb weight limit and comes with 2 additional resistance levels and costs about $100 more.
Looking at the 3 Apex models, I think Total Gym did a nice job of offering something for people of all budgets.
If your budget allows it, I think the G3 is definitely worth getting over the G1 because the squat stand is a must.
On the same train of thought, I think the G5 is worth buying over the G3 for the stronger frame and extra resistance levels, but the difference between the G5 and G3 isn't as notable as the difference between the G1 and G3.
Does that make sense? I hope so.
Anyway, I feel like I'm starting to ramble here, so I'm gonna finish this up. Overall, I think the G3 is a great buy for the price. It comes with some great upgrades over the G1, making it one of the best home gyms in this price range. Highly recommended.
Check out my Total Gym Guide for more info on all the other Total Gym models.