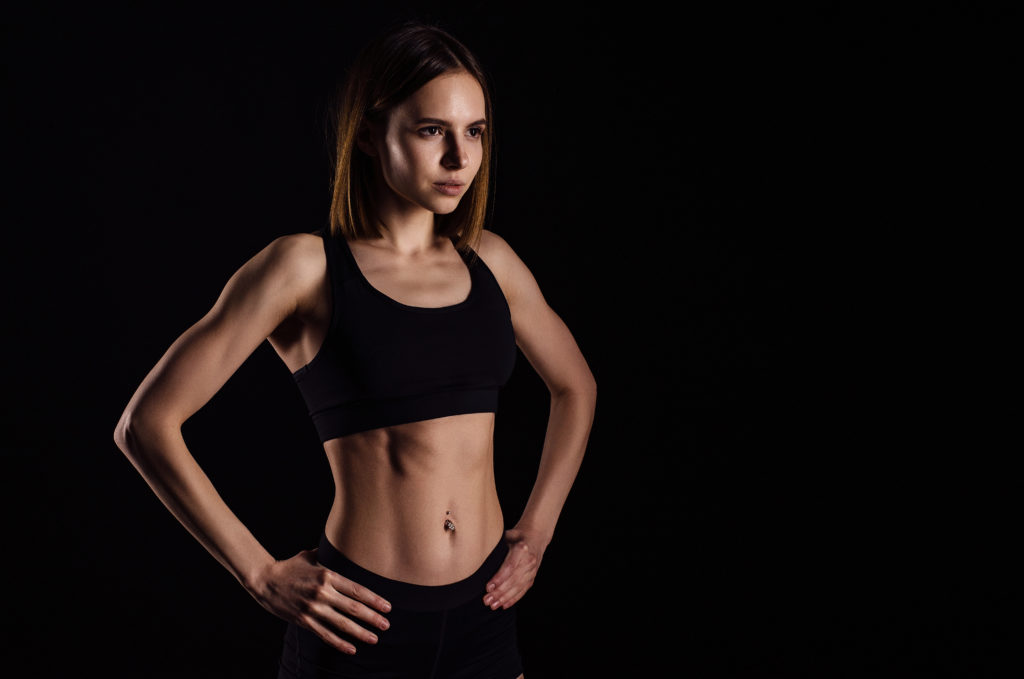 Total Gym's Apex G5 is the most advanced model in their new, more budget friendly lineup of home gyms. The Apex lineup seems to be an updated alternative to their older, numerically named models that where also very affordable.
The G5 comes with impressive combination of specs and features, including access to 80 exercises and 10 resistance (incline) levels.
It also comes with a padded squat stand, as well as several other attachments and guides, making it a more affordable alternative to their popular Total Gym Supreme.
To cut to the chase- I think the Apex G5 is going to be a huge hit because it's packing a lot of great features and it's priced to move.
But there are a ton of Total Gym models out there and they can all start to sound the same after a while. How can you tell whether the G5 is the right model for you?
Well, reading this review is a great place to start.
In this article, we'll take a close look at everything this Total Gym has to offer. I'll also compare it to a few of the other Total Gyms to see how it stands up.
After reading, you should have a good idea as to how the Apex G5 stands up to the rest of Total Gyms out there.
The Total Gym Apex G5
Total Gym has been around for a few decades now and their home gyms seem to be as popular as ever- I still infomercials for their gyms every once and awhile.
The Total Gym models have changed over the years, but the general manner in which they all work remains the same- using your body weight and gravity to act as the resistance.
All models consist of an adjustable base and and a sliding board that you rest on. They all use a set of pulleys with handles as well, that are used to perform the various moves.
What does vary from model to model (as we'll discuss in more detail below) are the number of resistance levels, the attachments included, and the overall stability of the frame.
The prices on these gyms varies greatly based on the model you decide on.
The Apex G5 we're discussing here is just under $500, making it one of the more affordable models available (as opposed to the luxury GTS that you could easily find in a rehab clinic).
For more info on the different models available, check out my Total Gym Guide (which I'm currently in the process of updating with the new Apex models).
Pros
Access to over 80 exercises
Safe, low-impact
Full body workout
10 levels of resistance
5 included attachments
Nutritional guide, exercise guide included
Access to Total Gym TV
No assembly necessary
Folds for storage
Great price
Cons
Exercises
One of the primary features that tends to vary from model to model is the total number of exercises that can be performed on the Total Gym.
The exercises available varies largely based on the attachments that are included- more attachments, more workout variety.
The Apex G5 boasts that you can perform over 80 exercises on it, which is incredible when compared to traditional home gyms with weight stacks or plates.
This number corresponds nicely with the other Total Gym models that come with the same or similar attachments.
Eighty is a huge number of exercises to choose from. These include upper body moves, lower body moves, and plenty of trunk and core strengthening exercises as well.
The G5 offers more workout variety than the slightly more expensive Total Gym Supreme and the same amount as most of the higher-end models.
If 80 sounds like an exaggeration, keep in mind they're counting single leg versions separately from double leg moves (example: squats)- doing this, the exercises will really add up fast.
And as with all Total Gym models, the pulley systems offer a ton of range of motion, allowing you to perform a lot of different upper extremity and lower extremity moves.
Overall, when it comes to exercise variety, the Apex G5 scores very highly. It's just as versatile as pretty much all other models except for the GTS.
Resistance Levels
The resistance levels on any Total Gym refer to the height adjustments on the slide board.
Adjusting the slide board to a higher level (more vertical) increases the resistance you feel because you're lifting a higher percentage of your body weight (and vice versa when you lower the height).
This is all because of gravity- the more horizontal the board is, the less you're fighting against gravity.
If you ask me, this pulley/slide board system is genius. Not only does it offer a ton of workout variety, but it allows for a gentle way to exercise using your own body weight.
And by gentle, I mean low impact, because you're simply gliding along the slide board as you pull or push with the pulleys.
Anyway, the G5 comes with 10 levels of resistance, which is great for a model in this price range.
That's more than the Total Gym XLS and all of the budget friendly, numerically numbered models that came before (except for the 1900).
Having more resistance levels is a good thing, because it gives you more control to fine tune the intensity of your workouts. It also gives you more room to grow as you get stronger.
Some of the more affordable models come with 12 levels of resistance (the GTS comes with 22), so the G5 isn't far off.
So, when it comes to resistance, this model is surprisingly generous when compared to the more expensive options.
Attachments
It's a good idea to pay close attention to the attachments that are included when purchasing a Total Gym because models vary with which and how many they'll come with.
The Apex G5 comes with the following:
Squat stand- crucial attachment that allows you to perform squatting/lunging moves (the bigger the better)
Wing attachment- wide set of handles that allow you to do a variety of pull up and pressing moves
Leg pull accessory- allows you to perform a variety of leg moves, like hip extensions, abduction, etc.
Dip bars- attaches to the frame, letting you perform dips and other exercises to target your triceps, pecs, and delts
Training deck with holder- conveniently holds your training guide, giving you access to it throughout your workouts
Besides the above attachments, when you purchase you also get the nutritional guide, exercise guide, manual, workout DVD, 2 floor mats, and access to Total Gym TV (streaming surface for Total Gym workouts).
One of the biggest differences between the G5 and the slightly more expensive Supreme is in the attachment department- the Supreme comes with their popular Ab Crunch attachment and the G5 doesn't.
Overall though, I'm impressed with how many attachments are included with this budget model.
Assembly
A cool feature of pretty much all the Total Gyms is that they come out of the box ready to go. There really isn't any assembly per se, instead you have to unfold them.
The process is pretty easy, but it might take you a few times to really get comfortable with it.
Once you do though, you can easily fold and unfold it in minutes. Once unfolded, you'll have to add whichever attachments you'll be using for the day's workout.
You shouldn't need any tools for attaching or detaching attachments, push pins are used to make this process quick and easy.
Overall, getting your G5 out of the box and up and running should be a piece of cake.
Weight Capacity
The Apex G5 has a max weight capacity of 375 lb. Not only is this impressive for any piece of fitness equipment, but it's astounding considering how affordable this gym is.
When compared to the other models, this is 100 lb more than the Supreme and only 25 lb less than the XLS (which costs 2x as much as the G5).
With a weight capacity this high, this gym is capable of safely holding most users.
Warranty
The Total Gym Apex G5 comes with the following warranty:
This is obviously a short warranty, there's no getting around it. Taking into consideration the low price, it isn't as awful as it may seem, but it could be longer.
If you go with a more expensive model, you'll get a better warranty (the XLS and Fit come with lifetime frame warranties for example).
That said, all Total Gyms are well-built, and assuming you don't do something you shouldn't be doing, the chances of one of these gyms breaking down on you is pretty low.
Final Thoughts
I've been a big fan of the Total Gyms for years- ever since I got to work with my patients on the one we had in our outpatient therapy clinic.
They can provide full body strengthening and conditioning workouts and they are low impact enough to be safe for folks of all ages and fitness levels.
And I'm really impressed with their new Apex G5 model.
I think the G5 comes with a generous combination of resistance levels and attachments for such an affordable model.
I like that they include the larger squat stand as well as the wing and dip attachments because they will all make your workouts more enjoyable.
The biggest area for improvement that I see is the warranty, but again, these gyms usually hold up really well.
Overall, I think the Apex G5 is a winner. I think it would make a great choice for people who are new to Total Gym or for folks who aren't 100% convinced they'll last with this type of exercise (because it's so affordable).
A great buy.