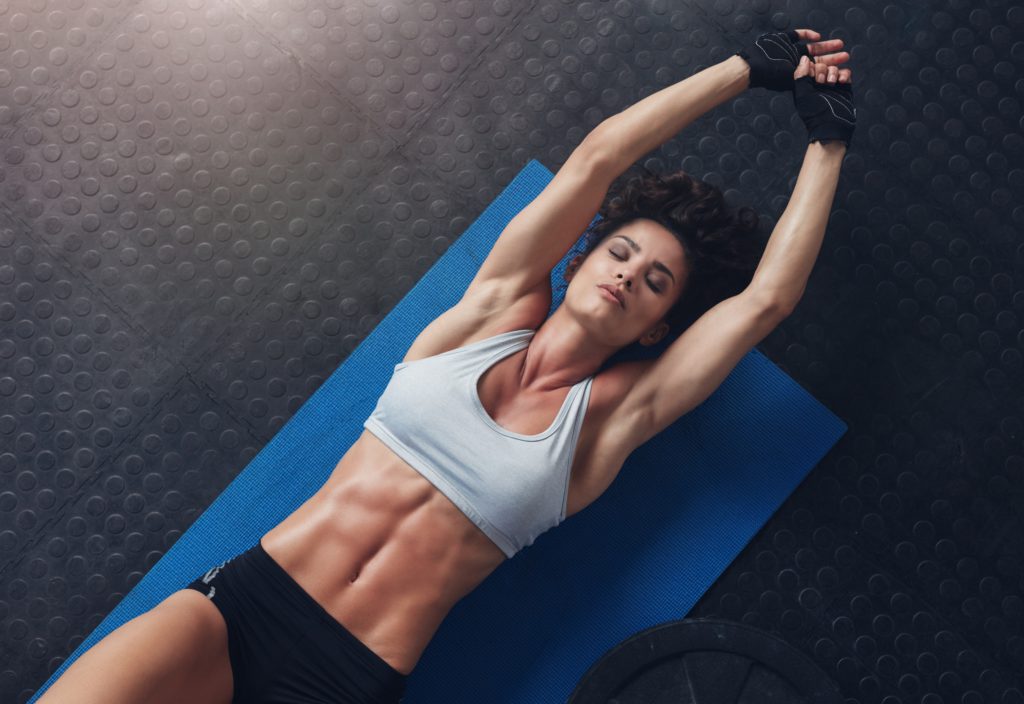 The Apex G1 is Total Gym's most affordable home gym to date. Even though this model is lacking arguably the most important accessory (the squat stand), it still has a lot to offer.
With 6 resistance levels, a 300 lb weight capacity, and access to over 60 different exercises, the Apex G1 is a very strong contender for the title of best home gym under $300.
If you're looking for a safe and effective workout machine that won't break the bank, I think Total Gym's budget model is a smart choice.
But that's just my opinion.
The goal of this review is to help you make your own decision regarding the G1. In order to do that, I'm going to go over everything this home gym has to offer.
After reading, you'll know everything you need to in order to make your own decision.
The Total Gym Apex G1
I'm sure you've all seen the Total Gym infomercials before- I mean they've been on tv for decades.
I guess that means they're still working.
Infomercials aside, Total Gym has built an empire around a fairly simple device. A slide board, some pulleys, a frame, and your body weight- that's it.
They've come out with dozens of models over the years, but they all work the same way. Features and specs differ from model to model, but they all use the same basic idea to function.
The Apex series is their newest lineup of budget friendly gyms.
It seems the Apex units are taking the place of the older, numerically named models (the 1400, 1900, etc). This is good for us, because these newer gyms are coming with better combinations of features.
I mentioned in the intro that the G1 is the cheapest gym in their lineup (well, at the time of writing this review anyway).
The G1 is their most basic, entry-level model. For about a hundred bucks more you can upgrade to the Apex G3 and for a hundred bucks more than that you can get the Apex G5.
The extra cash gets you some significant upgrades, but if you're working with a really tight budget, the G1 may be your best bet.
If you're interested in learning more about all the Total Gym models and how they compare, check out my comprehensive Total Gym Guide.
Pros
Access to 60+ exercises
6 resistance levels to choose from
Full body, low impact workout
No assembly necessary
300 lb weight capacity
Folds for easy storage
Exercise/nutrition guides included
Great price
Cons
No squat stand
Short warranty
Exercises
The number of exercises you can perform is one of the biggest differences you'll see between different Total Gym models. This number varies mostly based on the attachments that are included (more attachments, more exercise variety).
Of course, the great thing about Total Gym is that even the most basic models offer unparalleled workout variety.
The Apex G1, the cheapest gym in their current lineup, still offers access to 60 different exercises. How many other home gym systems can offer that kind of exercise selection?
Not many.
The genius is in the design- with the adjustable height slide board and dual pulleys, you can come up with a ton of exercises to target any muscle group.
The simple design also makes it really easy to switch between exercises. Reducing this lag time between exercises is great for keeping your heart rate elevated and burning more calories during your resistance training workouts.
Sixty exercises is a lot for a $300 gym, but this is actually low compared to the other Total Gyms that offer 70-80 different moves (or 200 in the case of the Total Gym GTS).
The biggest difference being that the G1 doesn't come with a squat stand, which will instantly remove a lot of the squatting and lunging exercises from its arsenal.
Overall though, 60 exercises is still a ton to choose from and more than most of us will ever need.
Resistance Levels
The resistance level is adjusted by changing the height of the sliding board. Increasing the height of the board works to increase the percentage of your body weight that you're lifting (working more against gravity) and lowering the height does the opposite.
The number of resistance levels is another key spec that these gyms differ in.
Having more resistance levels is an advantage because it gives you more room to fine tune the intensity of your workouts. It also gives you more room to grow as you get stronger with time.
The G1 comes with 6 resistance levels, which is the lowest amount any gym offers.
Other more expensive models will come with 10-12, but this is one of the reasons these gyms cost more to begin with.
Considering the price, I think the G1 fares pretty well with only 6 levels. This will still give you some play with your intensity levels throughout your workouts.
For the sake of comparison, the G3 comes with 8 and the G5 comes with 10.
Attachments
We've talked about the the number of exercises and the number of resistance levels as being major factors that differ between Total Gyms.
Well, the number of attachments that are included is another one (and this really does tie in with exercise variety).
Not only does the total number of attachments differ, but the actual attachments that are included will differ from model to model.
It's a really good idea to take a close look to see exactly what attachments come with whatever Total Gym you're considering.
The Apex G1 comes with the following attachments:
Wing attachment- this is a wide set of handles that comes in handy for performing pull up/pressing exercises
Leg pull accessory- this attachment allows you to perform several leg exercises, including hip abduction/extension moves
That's it in terms of attachments, just those 2.
The biggest downside to the G1 in my opinion, is that it doesn't come with a squat stand. I think the squat stand is probably the most important attachment of them all because it allows you to perform squats, one of the best exercises of all time.
The G1 is also missing the dip handles, which aren't as crucial as the squat stand, but still a convenient accessory to have.
This gym does also come with an exercise manual, a nutrition manual, and a wall chart of exercises. You also get access to Total Gym TV (their streaming workout service).
Overall, the G1 is lacking in the attachments department. If you have the cash to upgrade to the G3 (which comes with a squat stand and dip handles), it's worth considering because your workout experience will certainly benefit from it.
Assembly
The G1, like all other Total Gyms (except for the GTS which is in it's own league all together), comes fully assembled- there is no real "assembly" necessary.
All you have to do is open the box and unfold the gym. This may take a little getting used to, but after a time or 2, you'll get the hang of it.
You'll be able to fold down for storage and unfold in minutes.
During use, the G1 takes up almost 8 feet worth of floor space- something to keep in mind if you're workout area is small.
Weight Capacity
Different Total Gyms come with different weight capacities. I like to use this spec as an indicator of overall frame integrity and durability.
That said, the G1 comes with a weight capacity of 300 lb.
I'm pleasantly surprised by how high this value is. I hate to keep playing the "cost card", but this gym is very affordable and products in this price range don't always come with the best spec sheet.
I think 300 lb is a great capacity for a gym in this price range. It should also be high enough to handle most of the users out there that are interested in using this machine.
Warranty
If the lack of attachments is my biggest concern with this model, the lackluster warranty would be my second biggest. There's no getting around it- the warranty on this gym sucks.
Total Gym backs the Apex G1 with the following guarantee:
This is a really short warranty, but considering the low price of this model, it's not a huge surprise.
After all, cheaper equipment comes with shorter warranties- there are reasons why budget machines are budget to begin with.
That said, Total Gyms are simple machines, and I mean that in the best way possible. In this case, simple is good because it means there aren't that many things that can break down or stop working.
Assuming you use your G1 the way you're supposed to, I doubt you'll have any issues with it malfunctioning or breaking down rapidly.
Final Thoughts
That about does it for the Apex G1. Overall, I think Total Gym did a nice job on this one. For an entry-level gym, it has a lot to offer.
Like all Total Gyms, it comes with a vast library of exercises to choose from. It's also easy to set-up and safe to use (very low impact).
The frame is surprisingly stable with a 300 lb weight capacity, which is impressive for a lightweight gym that can fold up so easily.
The biggest thing missing from the G1 is the squat stand (the warranty is also short, but that's forgivable given the price).
Overall, I think the G1 makes sense if that's what your budget can handle. But if you have the extra $100, I'd recommend upgrading to the G3 (or G5 if you have $200). Recommended.