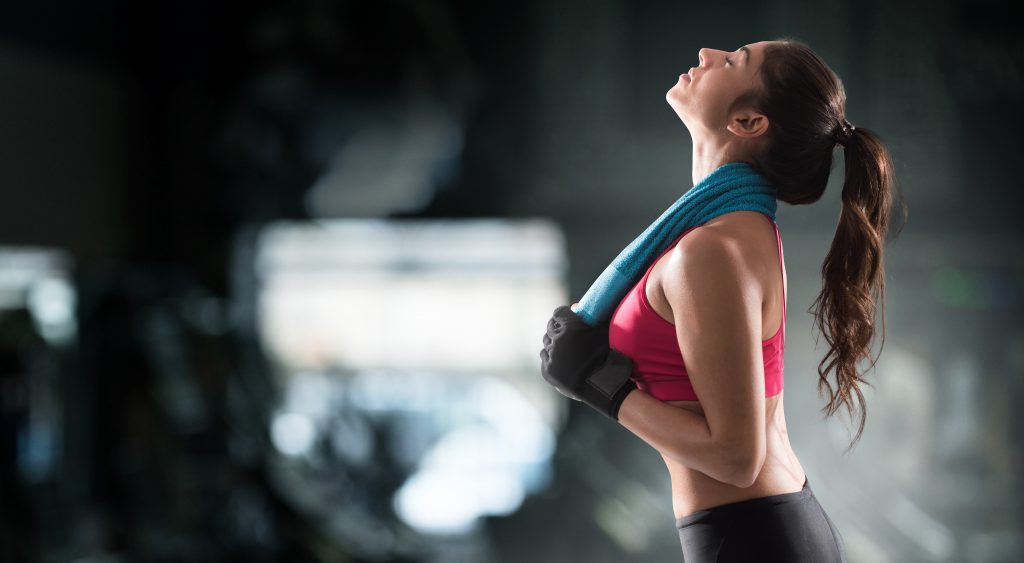 The Total Gym machines have been around for years and are still going strong.
But with all the newer models available, is the Total Gym 1900 still a smart investment?
Maybe.
It depends on what you're looking for. Let's take a closer look at what this home gym has to offer and see if it makes sense for you.
What Is The Total Gym 1900?
The Total Gym 1900 is one of the most affordable models the company offers. There are several versions that look and sound similar with different numerical names.
These include the Total Gym 1100, 1400, 1600, and 1900. All of these models are significantly cheaper than their higher-end models. These machines include the Total Gym XLS, FIT, and GTS.
All though the prices and offered features vary greatly on all of these different gyms, the basic function is the same across the board. All of these fitness machines work by the same principle of using a slanted board, pulleys, and gravity to provide a full body workout.
If you have read any of my other Total Gym reviews, you should know that I am a fan. I think the concept behind the Total Gym systems is brilliant.
Your body weight and gravity provide the resistance for every exercise. It not only makes it easy to switch between exercises, but it also makes the machine incredibly versatile.
Each Total Gym states the number of exercises that are possible for that given model (and it varies greatly based on the number of attachments included, etc), but even the most bare boned models offer upwards of 60 different exercises.
I was first introduced to the Total Gym through their infomercials. I'm always skeptical of products I see on tv, especially the ones being advertised at 3 a.m.
But when I had the chance to start using one in a rehab setting my mind was instantly changed.
I remember asking the other therapists, "You guys actually use that thing?". They all had positive stuff to say about it encouraged me to try it.
So I did. And it was great, I loved it.
From a rehab perspective, it's very effective because it's very low impact. We used it primarily for squats (for our knee and hip patients) and for rows (with our shoulder patients).
The ability to change the incline to increase or decrease resistance was great for our folks regaining strength and mobility. The model I used at work was very similar to the Total Gym 1900. Ours had a base board however since we were using it so much for squats.
I mentioned briefly above that the 1900 is one of the most affordable models Total Gym offers. With prices varying between $300 – $3000 depending on the model, the 1900 finds itself at the bottom of that range. All of the numerically named models are fairly similar. The biggest differences are in terms of:
Weight capacity
Attachments
Levels of resistance
Actually, these are the biggest differences between all the models. The more expensive models will also allow you to do more exercises, but this is basically because they come with more attachments. Let's take a closer look and see what the Total Gym 1900 can do.
Exercise Possibilities
Being one of the more affordable versions, the Total Gym 1900 finds itself on the lower end in terms of available exercises. Luckily, these machines are so versatile that number is still really high at 60. 60 different exercises from one (pretty simple) home gym. These include upper body, lower body, and core exercises.
If that number sounds unrealistically high, consider a lot of moves can be done with 1 or 2 arms. There are also moves with both arms (or legs) working at the same time but in alternating pattern.
One of the great features of all the Total Gyms is the fact that you can achieve full range of motion (ROM) during your workout.
There are no posts or parts in your way to limit how far you can stretch out your arms or legs during use. More ROM means more strength and flexibility gains.
Recall that this system is using your body weight as the resistance. There are no weight plates or dumbbells involved. The height of the slide board is adjusted to increase or decrease difficulty.
These exercises are great for toning and increasing strength. Not so good for adding muscle mass and bulking up.
Levels of Resistance
I mentioned that the number of resistance levels is one of the big differences between the different Total Gym models. With the exception of one (the GTS), all models have either 6,8, or 12 different height settings (resistance levels). The Total Gym 1900 has 12 levels of resistance.
Remember that increasing the height of the slide board increases your resistance because your are lifting a higher percentage of your body weight (lower height or more horizontal position means you are lifting lower percentage of your body weight).
Total Gym changes this number from model to model. It's not exactly like they started with 8 levels, and then upgraded to 12 and stayed there. They seem to go back and forth. I would guess this is to justify the different price points.
Having more levels of resistance is a good thing because it allows you to more finely tune your resistance. Assuming the height of the machine is about the same though, having 12 levels doesn't necessarily give you more total resistance than having 8 levels. Total resistance all depends on the height of the tallest level.
At it's highest setting, the Total Gym 1900 has you working against 45% of your body weight.
Attachments
The 1900 comes with 6 different attachments: Pilates bar, leg pulley harness, and 4 different sets of handles for exercises like dips, pull ups, and press ups. I
t also includes the ab crunch accessory which is helpful when you want to work your core. The Total Gym 1900 is a complete set and comes with everything necessary to get a full body workout right out of the box.
One thing it doesn't come with, however, is a squat stand. You probably noticed that the Pilates bar attachment is an open frame. The squat stand can be purchased separately if you want a closed end at the bottom. You can still do squats with the open frame though. It's large enough to stabilize your feet.
The 1900 also comes with 2 different workout DVDs and an exercise booklet to help you get off on the right foot with your workouts.
Weight Capacity
The Total Gym 1900 has a 350 lb user weight capacity. This is actually really impressive considering the price range this gym falls in.
Similarly priced machines have a 250 lb weight limit. For comparison's sake, the 1400 has a 250lb weight limit and the GTS has a 650 lb limit (that's their commercial grade gym).
Weight capacity is a good indicator of quality of build and durability. 350 lb is a high number. High enough to safely accommodate most users. This tells us the 1900 is well-built and should hold up just fine during use.
Assembly
Another great feature of all the Total Gyms is that there is no assembly required. The Total Gym 1900 comes fully assembled. All you have to do is unfold it from the box and insert the pins to select your resistance level.
Just be careful the first couple of times because you don't want to pinch a finger.
But Is The Total Gym 1900 Worth Buying?
Short answer: yes.
Long answer: The Total Gym 1900 is a great product and it's reasonably priced. It's a sturdy home gym from a company that is well known and trusted. The 1900 comes with everything you need to perform over 60 exercises to achieve a full body workout without having to worry about changing weights or resistance bands. So, yes, the Total Gym 1900 is a good investment.
Where else can you get all of this for about $350?
If the 1900 is still a little out of your budget, you should consider the Total Gym 1400. The 1400 is very similar to the 1900, but it only has 8 different resistance levels and it's weight capacity is smaller at 250 lb. If you are ok with fewer height settings and fit within the weight limit, you could save yourself about $60.
The Total Gym 1900 is a great home gym system. It's also a great introduction to the Total Gym line of products. If you have experience with these systems or are looking for an upgraded, sturdier model you may want to the consider the Total Gym XLS.
The XLS offers over 80 different exercises and has a 400lb weight limit. It only has 6 resistance levels though.
The Total Gym Fit is an upgraded version of the XLS with a 450lb weight limit and 12 different resistance levels. This is their nicest gym designed for home use.
But as you may expect, these more advanced models come with higher price tags. When looking at best bang for your buck, the Total Gym 1900 is tough to beat.
The Total Gym 1900 is currently rocking an average user rating of 4.3/5 on Amazon. User's are overwhelmingly happy with their purchase.
Pros
Provides 60 different exercises
12 different resistance levels
Includes 6 different attachments
Includes 2 workout DVDs
350 lb weight capacity
Price
No assembly required
Perform full body workout in 10-20 min
Low impact on joints
Quickly change from one exercise to the next
Cons
No squat stand included
Long machine (takes up about 8 ft)
Overall, I'm a big fan of the entire Total Gym lineup. They work great for folks who are trying to stay fit while avoiding high impact movements as well as for folks who are looking for an all-in-one home gym system that is easy to use.
The Total Gym 1900 is a great model at a great price.
If you are looking for a system that will help you gain muscle mass, you should be looking at free weights or power racks. If you are interested in a home gym system that will help you gain strength, tone up, and improve your cardiovascular health than the Total Gym 1900 might be right for you.
If you aren't sure about the 1900 and would like to compare some other Total Gym models, you should check out my complete Total Gym guide.
In conclusion, the Total Gym 1900 is definitely a smart buy. If you would like to learn more, click below.