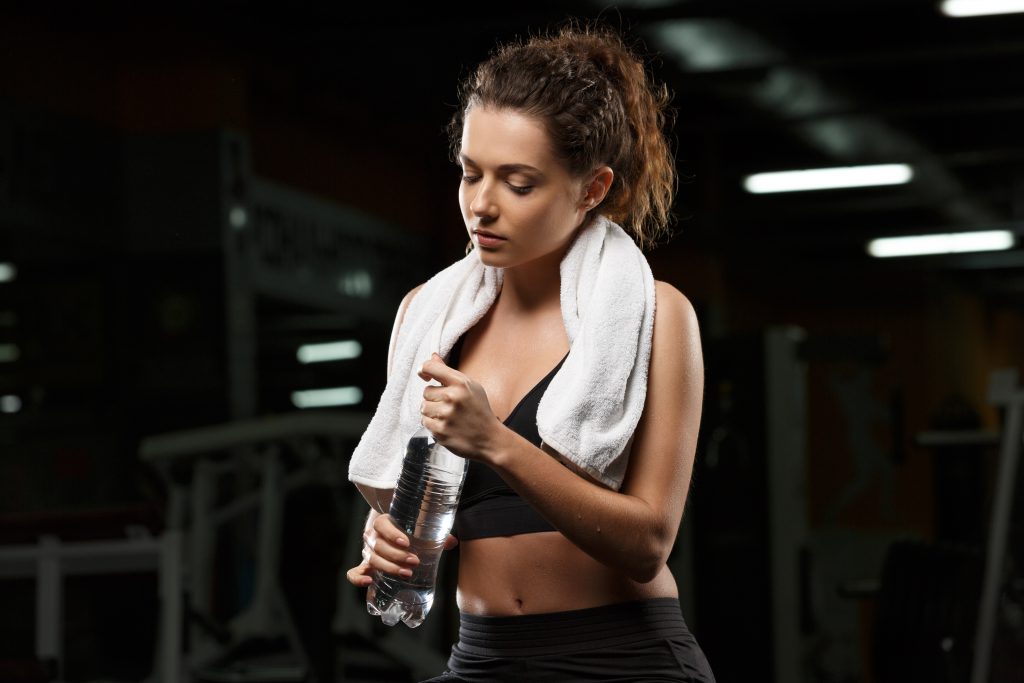 I couldn't help myself on the title of this post, I hope you don't hold that against me. This is definitely one of the nicest models available, but is the Total Gym FIT worth the higher asking price? Is it truly a legit home gym?
All of this and more will be discussed in this review. Let's start from the beginning.
What Is The Total Gym?
If you are reading this review, you are probably at least somewhat familiar with the Total Gym's. If not, here is a quick history lesson. Total Gym has been around since the '70's. The first model as designed by a body builder looking for a machine to mimic the functional activities we do throughout the day.
This quickly caught the attention of physical therapists and rehab centers because it allowed their patients to perform strengthening exercises comfortably.
There have been several models over the years. Each version adding or improving on something in an attempt to improve the user's experience. All though the attachments and frame size might change, the overall principle remains the same.
The Total Gyms all use your body weight and gravity to provide the resistance for your workout.
With 2 pulleys and a height adjustable stand, the Total Gym can literally provide hundreds of exercises for your entire body. Arms, legs, and core can all be worked with the same simple machine. And I use the word simple as a compliment.
The design of this system is brilliant. Just by adjusting the height of the base stand, you can increase or decrease the intensity of your workout.
The Total Gym FIT
The Total Gym FIT is the newest model in their lineup. It is also one of the nicest versions, second only to their commercial grade gym the Total Gym GTS (which is significantly more expensive).
The biggest differences between the different available models boils down to a few key factors:
Number of exercises available
Levels of resistance
Weight capacity
Additional features
I'll go into each of these in a little more detail regarding the Fit, but looking at these 4 factors should really help you compare the different Total Gyms against each other.  Generally speaking, the more expensive models have higher weight capacities, offer more exercises, have more levels of resistance, and include more add-ons.
Number Of Exercises Available
The Total Gym FIT claims that you can perform over 85 different exercises on this system. I'm not going to list every one here because that would be silly, but Total Gym includes a workout book that lists all of the available exercises that are possible. They also throw in some workout DVDs.
85 is a huge number. I don't know about you, but I know that I'm not currently incorporating 85 different exercises in my workout routines. This offers a lot of workout variety, and I think variety is important when working out.
Not only does it keep things more interesting, but it's actually good for our muscles.
If we do the same exercises all the time, our bodies get better at them and we no longer see the gains we are looking for. Our bodies are very good at adapting. For this reason, it's a good idea to keep your workouts fresh and regularly change the way you are exercising.
For comparison's sake, the Total Gym 1400 offers 60 different exercises and the GTS offers over 200. The Fit "fits" nicely in the middle.
Levels Of Resistance
The Total Gym FIT offers 12 different levels of adjustable resistance. Recall that resistance is adjusted by adjusting the height of the base. The higher you set the resting angle of the base, the higher the percentage of your body weight you are fighting against gravity.
This makes the exercise harder. Bringing the base closer to the ground (more horizontal) reduces the resistance because you are fighting less against gravity.
12 height adjustments is the most Total Gym offers except for the GTS that boasts 22 different height adjustments. I like to point out that having more levels does improve your ability to fine tune your resistance, but it may not increase your overall resistance at the highest level.
Weight Capacity
The FIT has a max weight capacity of 450 lb. This is significantly more than the cheaper models that are in the 250-275 lb range. The XLS has a 400 lb weight limit. The GTS has an insane weight capacity of 650 lb (that thing must be built like a tank).
I always compare weight capacities when looking at different pieces of fitness equipment. It tells you how well built the product is. Even if you fall well within the given weight limit, higher is always better because it indicates a sturdier, more durable machine.
450 lb is a great weight capacity and tells us that the FIT is very well built. It actually has an upgraded steel frame and cable pulley system for increased durability.
You can also tell the difference when using a machine like this- it just feels smoother and you get less frame movement during use.
Additional Features
Ab crunch accessory- this piece can be purchased separately and added to other models, but it's included with the Fit (sold separately it goes for about $170)
2 piece wing attachment- this larger handle attachment gives you access to more exercises and pull up variations, it's longer to offer added range of motion and comfort
Heavier duty squat stand
2 ankle straps with detachable leg bracket for performing a wide array of leg exercises
6 workout DVDs with varying levels of difficulty depending on fitness level
Exercise guide that can attach to stand of the Fit for reference during use
Full exercise chart
As you might expect, as the cost of the machine goes up, they throw in more additional features. The Total Gym FIT does come with a lot of nice stuff. All the information you need to get up and going with your new gym is included as well as several examples of workouts you can do.
No Assembly
In my opinion, what one of the greatest features of the Total Gym series is that they are ready to go right out of the box. There is no assembly required. Technically you have to unfold it and secure it, but that doesn't really count as assembly. Open the box and you are exercising in minutes.
Folds For Storage
Like all the other Total Gyms, the FIT easily folds flat for storage. This comes in handy if space is an issue. Once you get used to it, you can fold or unfold this machine in minutes. It's pretty light weight and easy to move as well. If you will have to move it from room to room occasionally it shouldn't be an issue.
What Else?
I mentioned earlier that the FIT has a 450 lb weight capacity. It also has a wider board which makes it more comfortable for larger users. You can tell by looking at the photos that this gym looks bigger and more robust than the cheaper models.
This machine also looks sleeker than the 1400, 1600, and 1900 models.
The board has been redesigned to be more ergonomic and comfortable on the back. The padding is nicer. The glide system has been reinforced for added durability and smoother operation.
The Totally Gym FIT has a lifetime warranty on the frame and an extended 2-year warranty on all moving parts. Most users report that customer service is great to work with on the occasion that parts are missing or damaged on delivery.
Let's Talk Price
Ok, in my opinion the Total Gym FIT is a great product. The Total Gyms have been around for a long time and they are always highly rated. I loved the Total Gym from the first time I started using it with my patients in the outpatient rehab clinic I used to work in.
The FIT is one of their nicest home version and is without a doubt a great home gym machine.
But there's no getting around the fact that this gym is expensive. The full retail price of this machine is well over $2000. On sale, it goes for somewhere in the $1600-$1700 range.
If you're willing to take a chance, you can buy used machines on Amazon for about half that price, but you may not receive all of the attachments and additional feature like you would if buying new.
Consider the fact, however, that this is the only piece of exercise equipment you would need. For comparison's sake, if you purchased a decent power rack you would have to spend at least $1000. And then you would have to invest in the barbell and weight plates separately.
Or, if you went with a more traditional home gym machine, you are also looking around $1000 or so, and you wouldn't be able to perform half the exercises you can with the Fit.
With the Total Gym FIT there would really be no reason to go to a commercial gym anymore. Unless you really wanted to. If you consider the savings of cancelling a gym membership alone, purchasing a home gym starts making sense.
A cheap gym membership is $30/month (and that's really cheap). That's $360/year of instant savings. Not to mention losing the hassle of getting to and from the gym, waiting for machines, etc.
So, I do agree the price on the Total Gym FIT is high. But when you look at what you're getting and compare it to the other home gyms on the market, it's actually not that crazy.
Speaking of which, I want to finish with a quick comparison between the Total Gym FIT and the Total Gym XLS. Because if price is holding you back on the Fit, you may want to consider the XLS.
The Total Gym Fit vs The XLS
I'm a fan of the FIT, but I'm not sure it offers enough over the XLS to warrant the extra expense. Take a look at the table below and see for yourself:
|   | Total Gym XLS | Total Gym Fit |
| --- | --- | --- |
| Exercises | 80 | 85 |
| Levels of Resistance | 6 | 12 |
| Weight Capacity | 400 lb | 450 lb |
| Warranty on Parts | 6 months | 2 years |
| Price | ~$800 | ~$1600 |
The FIT does offer 5 more exercises and it does have a slightly more impressive max user weight. It's warranty is also better. The biggest difference is really the levels of resistance. 12 levels is a significant improvement over the XLS's 6.
Not mentioned here is the additional features. The XLS also comes with several workout DVDs and exercise guides but it doesn't include the expensive ab crunch attachment.
Do these differences warrant 2x the price? Tough call. Personally, I would say no. I'm not sure this is a slam against the FIT though. I think it really shows how much of a deal the Total Gym XLS is.
Point is, if you like the FIT but are turned off by the price, you should consider the Total Gym XLS.
Final Thoughts
To answer my question: yes, the Total Gym FIT IS legit. It's a legitimate all-in-one home gym machine that can get you in (and keep you in) great shape. In summary:
Pros
85 different exercises
12 levels of resistance
450 lb max user weight
No assembly required
Gentle on joints
Great for toning and stretching
Folds for storage
Comes with a ton of extras
Cons
Price
Not great for bulking up
Overall, I'm a big fan of the Total Gym products and the FIT is one their highest-end home model. The biggest downfall is it's asking price, but if you're looking for a superior product that will last for years to come, think of it as an investment.
If you aren't sure about the Fit and would like to compare it to the other Total Gym models, you should check out my complete Total Gym guide.