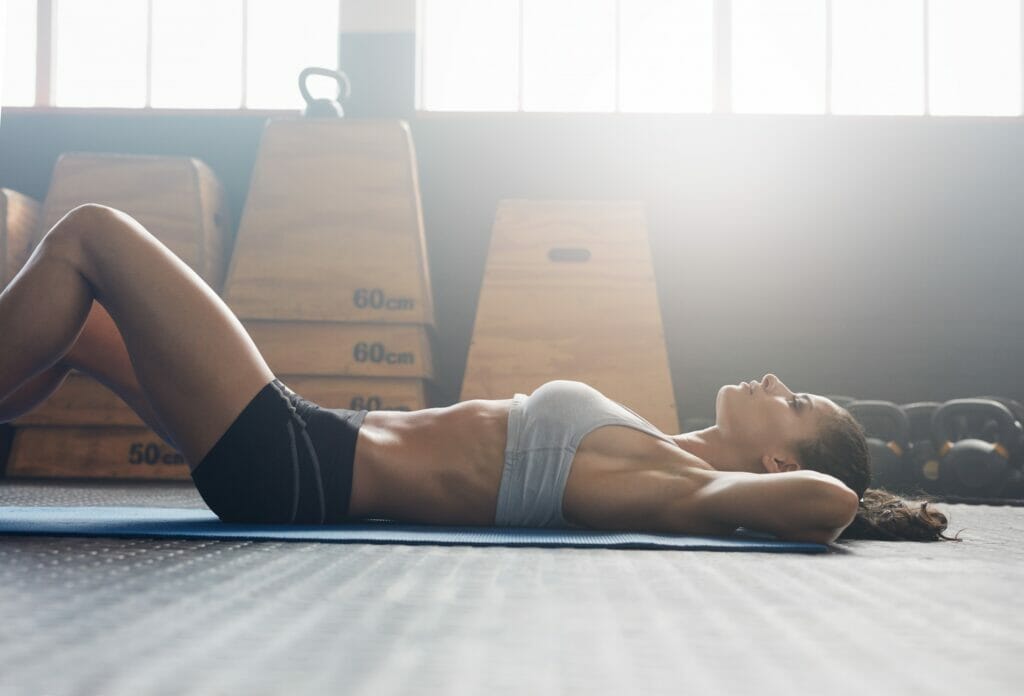 Even though the XTREME is one of Total Gym's older models, when you really look at what this system is offering, it holds up surprisingly well against the newer lineup.
Especially when you consider how affordable it is.
With 12 resistance levels, 6 included accessories, and the ability to perform 60+ exercises from a single machine, the XTREME has a legitimate claim at being the best home gym $400 can buy.
If you're looking for an affordable home gym system, Total Gym, and the XTREME in particular, is a great investment.
But before you start pulling out credit cards, it's a good idea to due your due diligence- and that's where I come in.
In this review, I'll take ya on an up close and personal look at everything this home gym has to offer. After reading, you'll have a better idea as to whether or not the XTREME has what it takes to earn a spot in your home gym.
Off we go.
The Total Gym XTREME
I've been reviewing Total Gyms for some time now. They've been around for a few decades and in that time, they've come out with a ton of different models to choose from.
Each model varies a little, usually in terms of resistance levels and attachments included, but they all use the same general design to function.
And it's a great design.
You can perform dozens of exercises using only your bodyweight and this machine.
And since it's so low-impact, it makes for a very safe way to exercise- even folks with achy joints can usually use Total Gyms pretty comfortably.
But back to the XTREME.
Being one of their older models, you can't purchase this model directly through Total Gym anymore, but like a lot of their other older gyms, you can still find it on sites like Amazon.
And Costco often carries this model too (and they tend to have a lower price, fyi).
I came out with a pretty comprehensive Total Gym guide a couple of years ago and I've had to update it a few times to include new models and whatnot.
I thought I had all the major models covered in that guide, but I was wrong.
After getting several inquiries about the XTREME (enough to show me that this too was a popular model), I knew it was time for me to take a closer look.
And I'd like to thank my readers that brought this model to my attention, because after taking that closer look, I really like what I'm seeing.
Pros
Access to over 60 exercises
Full body, low impact workouts
Quickly switch between exercises
12 resistance levels
6 attachments included (AbCrunch!)
Very little assembly necessary
350 lb weight capacity
Folds away for easy storage
Great price
Cons
Exercises
One of the biggest perks of investing in a Total Gym is the versatility you get. Regardless of which model you go with, they all offer a ton of exercise possibilities.
In the case of the XTREME, we're talking at least 60 different exercises.
This is pretty unheard of in the world of more traditional, resistance training home gym systems, where it's impressive if you can perform even 20 or so moves from a single piece of equipment.
But with Total Gyms, variety is the name of the game.
And the XTREME is one of their most affordable models.
The number of exercises a Total Gym can offer depends greatly on the number of attachments that are included (more on that in a sec), but variety also comes from the ability to do upper body, lower body, and core moves all using the same gear.
A lot of exercises also allow you to do one arm or leg at a time, which greatly increases the total exercise count.
I'm not going to list 60 different moves you can do with the XTREME in this review, but rest assured Total Gym has got ya covered.
They include an exercise guide that shows you how to do all of these different exercises and you also get access to Total Gym TV, which has both free and paid access, that offers different workouts for you to follow.
When compared to the other Total Gyms, the XTREME's exercise library falls at the bottom of the spectrum. Higher-end models offer 80-85 different exercises and the commercial grade GTS offers over 200.
But for the price, you can't complain with 60+ different moves.
Resistance Levels
If you're not familiar with Total Gyms, you might be wondering how resistance levels work here- after all, isn't your body weight the only resistance you're using?
Yes, this is true, you don't have to add any additional weight plates or resistance bands- nothing like that.
But you can still change the intensity of your exercises by adjusting the angle of the slide board.
Increasing the height of the slide board increases the angle you're working against, which increases the percentage of your body weight you're lifting during each move.
The more vertical you go, the harder the exercise is going to feel (and vice-versa).
The amount of resistance levels each model comes with is another area where they differ. And if you ask me, having more resistance levels is a big advantage.
The more resistance levels you have, the more you'll be able to fine tune the intensity of your workouts.
It doesn't mean the total resistance is any different- after all, this is dependent on the end-range height of the slide board at the highest position.
But it does mean you can make smaller incremental increases and decreases in your resistance.
Generally speaking, the Total Gyms range between 6-12 resistance levels (the GTS comes with 22, but that beast is in a world of its own).
With this in mind, the XTREME comes with 12 resistance levels.
This is impressive for any price range, but considering the XTREME is one of the most budget friendly models available, I think it's even that much more significant.
With 12 resistance levels at your disposal, you'll be able to gradually increase or decrease the resistance for each exercise, making sure you aren't having to make drastic leaps in intensity before you're ready.
Overall, I think the fact that the XTREME comes with so many resistance levels is its biggest selling factor.
Attachments
I mentioned above that it's the attachments that allow you to perform all of these different exercises. The more attachments you have, the more workout variety you have at your disposal.
There are many different handles and attachments that have been used by Total Gym over the years and some are better than others (check out this guide for a discussion on my favorite Total Gym attachments).
The XTREME comes with the 6 following attachments included:
AbCrunch- this is one of Total Gym's most popular attachments and it'll cost ya over $150 to purchase separately, so I think it's a steal for the XTREME to include this one. This attachment gives you something to comfortably hold on to while doing reverse crunches on the Total Gym. A great attachment.
Tri-grip Shaper Bars- these handles offer 3 different grip positions, giving you several options when performing moves like pull ups and shoulder presses.
Wing attachment- another versatile set of handles that can be used for pull ups, presses, as well as leg moves.
Squat stand- another one of the most important attachments, this allows you to perform squats of all variations. There are several different styles of squat stands available- this is one of the smaller variations, but it'll still get the job done.
Leg pulley system- this attachment is key for targeting the legs, allowing you to perform moves like hip adduction and hip abduction.
Training deck/device holder- a nice little attachment that allows you to hold the exercise cards or your tablet (convenient if you're accessing Total Gym TV for workouts) on top of the Total Gym.
Overall, I think this is a great selection of attachments for the XTREME. Considering how affordable this model is, I can't believe it comes with the AbCrunch- that's big time.
The only attachment I see missing is a set of dip bars, but I imagine they could easily be added down the line if you so choose.
Assembly
This section is going to be really short and sweet because there really isn't much assembly involved. Another great thing about the Total Gyms is that they come like 90% pre-assembled.
All you have to do is unbox it and unfold it. Then you just connect your attachments using the included pins.
It couldn't be easier.
P.S.- I couldn't find an assembly video for the XTREME specifically, but the unfolding process is pretty identical for all of the models.
Weight Capacity
I always like to look at a machine's weight capacity because I think it serves as a good indicator of its overall quality.
Higher weight limits indicate stronger frames because a machine has to be stronger to hold heavier users. I think that makes sense right?
I mean a gym that can hold a 400 lb user has to be tougher than a gym that can hold a 250 lb user right?
Anyway, the XTREME comes with a weight limit of 350 lb, which I think is pretty astounding given the fact that this thing unfolds into place and weighs like 80 lb or so assembled.
To me, seeing a weight capacity this high is a great sign. It makes me think the XTREME is well built and of great quality.
Overall, this Total Gym comes with a high weight limit, allowing folks of all sizes to use it safely.
Warranty
The Total Gym XTREME comes with the following warranty:
At this price range, it's not guaranteed that'll you get any warranty. One year isn't much, but given the price (and the fact that Total Gym isn't offering this directly anymore) I think it's fair enough.
And assuming you don't do anything you shouldn't be doing, this gym should hold up a lot longer than that.
Total Gyms are well-built and low maintenance.
Final Thoughts
That about does it for the Total Gym XTREME. I've been a fan of Total Gyms for many years now because they're versatile, safe, and easy to use.
I gotta say I'm really impressed with the XTREME.
Considering this model comes with 12 resistance levels and the 6 attachments that it does, I think the XTREME is one of the better deals currently out there.
And I still can't believe it comes with the AbCrunch.
Overall, if you're looking for an affordable Total Gym, the XTREME is most definitely an "extremely" good deal. Recommended.
*Check prices- Costco might be the cheapest place to buy.  I've seen it as cheap as just over $300 there. It's available on Amazon as well, but it'll probably be closer to $400.