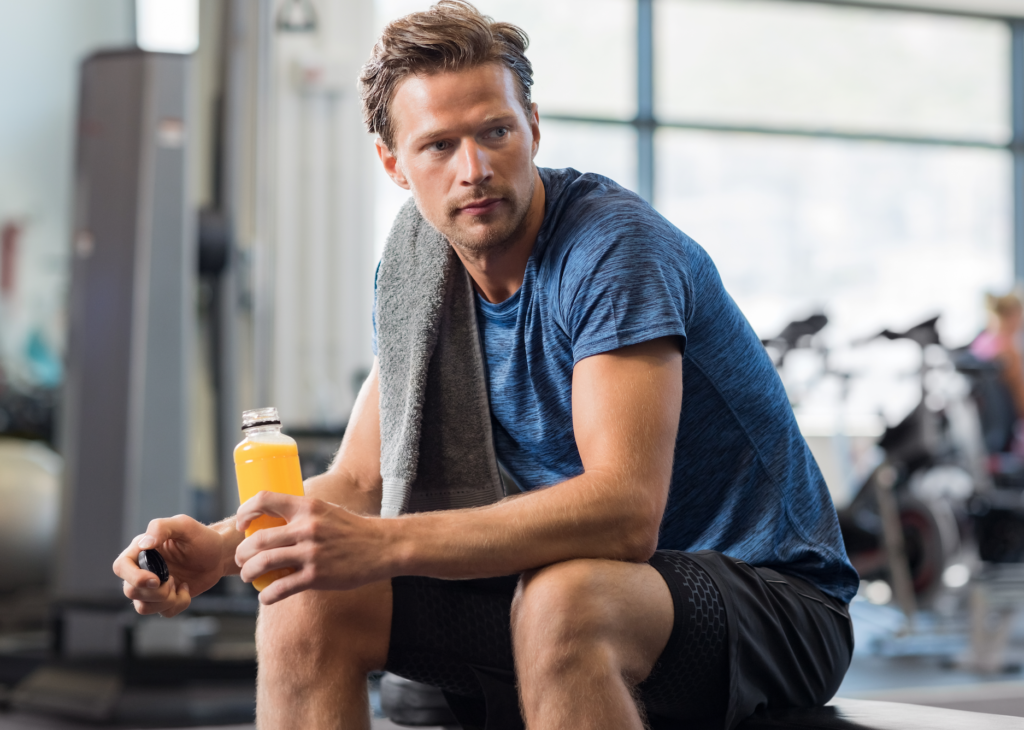 The Total Gym Supreme is one of the more affordable Total Gym's being offered these days and it comes with an interesting mix of attachments and features that may make it an appealing choice for some.
Highlights of this affordable gym include 12 resistance levels, access to 60+ exercises, and the fact that it comes with the popular AbCrunch accessory.
But with so many different models to choose from, is the Supreme the right choice for you?
That's what this review is here to help you figure out.
This article will provide a thorough explanation of everything the Total Gym Supreme has to offer as well as a comparison to some of the other models.
After reading this, you should have a better feel to whether or not this is the right home gym for ya.
Let's start with a quick intro to Total Gyms in general.
A Quick Intro To Total Gym
The Total Gyms have been around for some time and they're still going strong. Unless you've been completely cut off from television for the last 30 years, you must've seen their infomercials.
They are long and there are a lot of them.
Anyway, I used a Total Gym for a few years when I was working in an outpatient therapy clinic. Total Gyms are great for rehab because of the adjustable resistance levels and large range of motion the exercises can be performed through.
And since these gyms use your body weight as the resistance, there's no need to change or store weights. All Total Gym models use the same gravity based resistance system and pulleys to provide resistance.
Really, the biggest differences between all the different Total Gyms boils down to a few specs: number of resistance levels, number of exercises, number of attachments, and weight capacity (and price of course).
Resistance Levels
This is as good a place to start as any. You can increase or decrease the amount of resistance on these machines by adjusting the height of one end of the sliding base.
Doing this, increases (or decreases) the percentage of your body weight you're lifting.
It's a really brilliant design- it's lightweight, easy to set up, and doesn't require any external weights.
Different Total Gym models come with differing number of resistance levels. More is better, because it gives you more control over the intensity of your workouts.
Exercises
All Total Gyms can provide a full body workout with tons of exercise options for arms, legs, and core. But some models allow you more exercise variety than others.
The more expensive models usually offer more workout variety and this usually has a lot to do with the number of attachments each model is compatible with.
The total number of exercise options ranges between 60 – 200 depending on the model.
Attachments
Different models come with and are compatible with different attachments. This plays a big role in how many total exercises each gym can offer too.
The available attachments include:
Standard handles
Leg pull accessory
Squat stand
Wing attachment
Many models also come with workout DVDs or posters.
Weight Capacity
The max weight capacity varies from model to model too. The more expensive and more robust models have higher weight limits- the commercial grade GTS has a 650 lb weight limit.
The more budget friendly options have limits in the 250 – 300 lb range.
Having a higher weight capacity usually indicates a sturdier frame that won't move or wobble as much during use.
For more information on the entire Total Gym lineup, check out my Total Gym buyer's guide.
The Total Gym Supreme
The Supreme used to be offered directly through Total  Gym, although they've stopped offering this model.
You might still be able to find it through other retailers (or second hand), but it's going to be harder and harder to find this model.
You can still purchase the older, more affordable models through sites like Amazon although some of the older models are no longer available as well.
Pros
Perform over 60 different exercises
Exercise with full range of motion
Gentle, low impact exercise
12 different resistance levels
Includes 4 different attachments
Comes fully assembled
Folds for storage
Affordable price
Cons
Only a 275 lb weight capacity
Short warranty
Exercises
The Supreme boasts that over 60 different exercises can be performed on it. This includes many upper body, lower body, and core movements.
A great thing about these exercises is that they can involve as much range of motion as you want to. These exercises are also very low impact, which is great for protecting achy or arthritic joints.
Sixty is a lot of exercise variety for any normal home gym, but it's actually pretty average for the Total Gyms. All of the cheaper, numerically named models also offer this much workout variety.
Only the more expensive XLS, Fit, and GTS offer more.
Considering all of the less expensive models offer the same workout variety, I see no reason to choose the Supreme over any of the others based on exercise options alone.
Resistance Levels
The Supreme comes with 12 different levels of resistance.
Recall that the resistance is changed by elevating or lowering the height of the base.
This is significantly more than most of the cheaper models and is even more than the more expensive XLS.
Having more resistance levels gives you more control over your workout intensity. With more resistance levels, you can increase or decrease the intensity more gradually than if you had fewer resistance levels.
It's like fine tuning your workout.
Surprisingly, the affordable Total Gym 1900 also comes with 12 different resistance levels. I don't think this takes anything away from the Supreme, but instead shows how much of a steal the 1900 really was.
Overall, having 12 resistance levels is a great feature for the Supreme, definitely something that sets it apart from most of the other models.
Attachments
The Supreme comes with the following attachments included:
AbCrunch accessory- attach this to the top of the frame and you can perform reverse crunches (bringing knees in toward chest)
Tri-grip shaper bars- this attachments gives you 3 different grip varieties for performing exercises like pull ups
Leg pull accessory- this is your ankle cuff, gives you the ability to perform several different lower body exercises
Squat stand- this is the platform you stand on for performing squats, a very important accessory
Like all other models, the Supreme also comes with a set of the standard handles (the ones used for performing everyday upper body moves).
These 4 attachments allow you to perform a wide range of different moves with varying grips.
But compared to the other models, the Supreme is pretty average in terms of attachments included.
Although the fact that it comes with the AbCrunch is pretty big, considering that attachment costs like $150 sold separately.
Assembly
This is kind of a trick category here because there is no assembly required with the Supreme.
You simply unfold the frame and ensure the vertical column clicks in place. Then you can adjust your resistance, add whichever attachments you need, and go to work.
Weight Capacity
The Supreme has a max weight capacity of 275 lb.
I'm a little surprised at how low this is when compared to some of the other models they provide. This gym doesn't look any less robust than their older, cheaper models.
Especially considering the newer Apex G5 has a 375 lb weight capacity.
And the higher-end models come with 400 lb+ limits.
Overall, with a weight capacity of only 275 lb, larger individuals aren't going to be able to use this gym.
For the price, I would expect a limit of at least 300 lb here.
Warranty
The Total Gym Supreme comes with the following guarantee:
1 year on frame
6 months on parts
Honestly, I don't think this is a very good warranty, but it's comparable to the other budget gyms they offer.
And price and length of warranty often go hand in hand.
Their higher-end models, the XLS and FIT, come with lifetime frame guarantees, so certainly something to consider when comparing models.
Final Thoughts
The Total Gym Supreme, like all of the other models, is a relatively simple machine.
It consists of a sliding board with a height adjustable base and a few pulleys.
This system is simple, yet remarkably effective.
As one of the more budget friendly models, the Supreme still has a lot to offer.
I like that this model comes with 4 different attachments (especially the AbCrunch, which is like $150 when sold separately) and offers over 60 different exercise options.
The 12 resistance levels is another key feature on this unit. This is more than a lot of the other models and will give you better control over your workouts.
I also like that the Supreme comes with an upgraded squat stand, something some of the other budget models are lacking.
The warranty on this gym is pretty weak, but, to be fair, it's not too unexpected given the price.
Overall, I think the Supreme is a fine home gym system and a solid choice for smaller folks looking for an affordable Total Gym (if you can still find it).