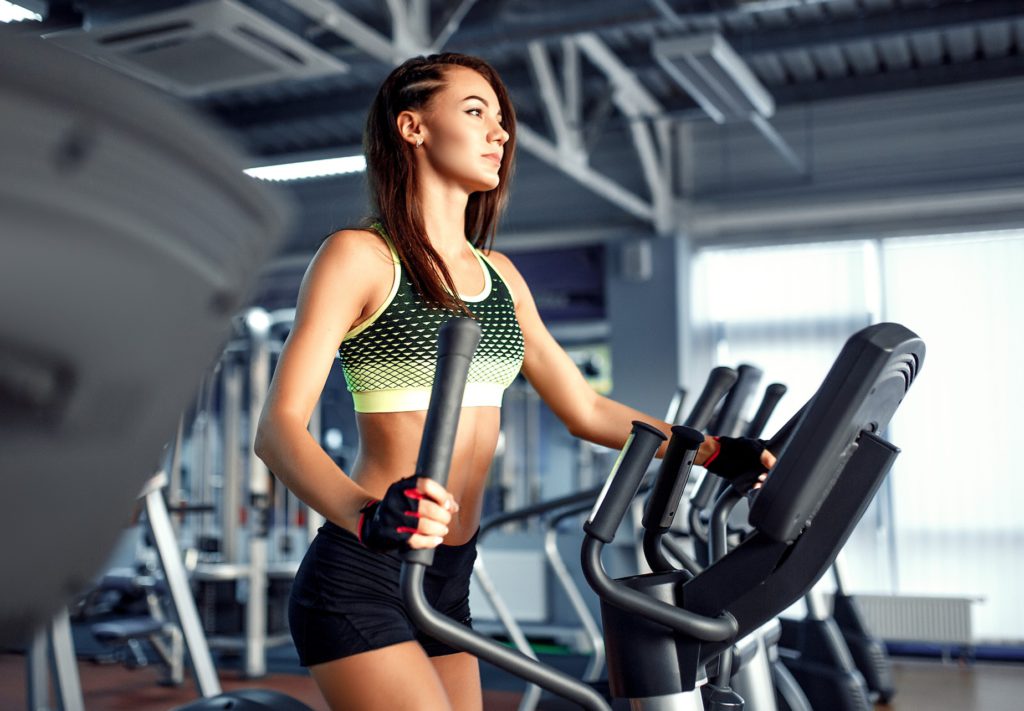 I hate to be brand-ist and we all know what happens when you make assumptions, but let's be real- some home fitness equipment brands are better than others.
Even though we all have our preferences, the best home fitness brands will excel in the more objective categories. You know, stuff that isn't as subjective and based on taste.
We're talking heavier-duty frames, more robust motors and parts, and longer warranties.
What we're looking for from a home fitness machine will vary greatly- some may be more concerned with workout libraries while others are more interested in comfort.
Keeping this in mind, I compiled a list of all my favorite home fitness brands to share with you, my trusty readers. If you're starting to search for a new home fitness machine, this list is a great place to start. Enjoy!
The Best Home Fitness Equipment Brands
#1 Sole Fitness
Sole has been one of my go-to fitness brands for a few years now. After trying out and reviewing the majority of their products, I've learned that this company puts performance first and foremost.
I also like that Sole keeps their fitness machines simple- you aren't going to find the most cutting edge consoles here, but they'll be easy to use and easy to read during workouts.
This brand specializes in cardio machines (they don't offer any strength training equipment yet).
They're especially well-known for their treadmills (after all, this is how the company started, providing treadmills to hotels), but their ellipticals and exercise bikes are just as impressive.
Sole even has a cardio climber, something most fitness brands can't claim.
When it comes to their treadmills, you can expect spacious running surfaces and strong motors- I actually don't think they have any treadmills with a motor weaker than 3.0 CHP.
Their frames are also heavier-duty than most, with high machine weights and very high max user weight capacities (many in the 400 lb range).
Sole's exercise bikes and ellipticals come with heavier than normal flywheels, adjustable seats, and smooth operating drive systems.
I love the warranties Sole puts on their products too. Expect lifetime frame warranties and 5 years on most parts, regardless of price range.
Speaking of cost, Sole products are priced fairly, with the majority of their machines costing under $2000.
Overall, if you're like me and you prioritize performance and warranties over hi-tech features, you should consider Sole Fitness- I doubt you'll be disappointed.
#2 Bowflex
I'm sure you recognize the Bowflex name- after all, it has become one of the most recognizable home fitness brands in the world.
Even though they started with their unique home gym systems (utilizing their patented power rod resistance), they've branched out to provide a little bit of everything fitness related.
They don't offer quite as many models to choose from as Sole, but the treadmills they do offer are almost as impressive (their BXT216 is a heavy-duty, powerful machine).
Like Sole, their treadmills come with powerful motors, spacious running surfaces, and heavy-duty frames.
Bowflex has also been quite innovative over the years, coming out with several fitness machines that are unlike anything anybody else is coming out with.
Their Max Trainers are a great example of this- these HIIT machines are compact and can provide intense, full-body workouts in short periods of time.
I also like their C6 Spin Bike, which is designed to sync up with apps like Peloton, to provide the streaming experience at a fraction of the cost.
Then there's the SelectTech weights, TreadClimbers, and LateralX trainers.
Whether you like the brand or not, it's hard to argue that they aren't original. Generally speaking, their products are well-made and priced fairly (most products under $2000).
Their warranties are also very good, although not quite as long as Sole's.
If you're looking for more interesting pieces of equipment, Bowflex is worth considering.
#3 NordicTrack
If you're looking for a more tech-savy machine, NordicTrack has ya covered. This is another globally known brand that started off with a great product (remember their cross-country skiers?) and then gradually expanded their lineup.
Now, NordicTrack offers a little bit of everything, from traditional treadmills and ellipticals to new age, interactive strength training systems (Fusion CST).
This brand is part of the larger ICON Health & Fitness company, that also owns ProFrom. You may notice that all of their products are iFit compatible- well, that's because ICON owns that company too.
NordicTrack machines aren't usually quite as heavy-duty as the 2 brands listed above, but their consoles are much more sophisticated.
Most of their cardio machines come with large, HD touchscreen displays that can stream workouts as well as pair with many fitness apps.
And this brand is no slouch when it comes to innovation either. Those with tight spaces may appreciate their SpaceSaver ellipticals that can fold and store vertically- very cool.
NordicTrack's warranties aren't nearly as good as Sole's or Bowflex's, which is one of the primary reasons they landed the #3 spot on this list.
They're only offering 10 years on most of their frames and 2 years on parts, which isn't awful, but it could definitely be better (as Sole and Bowflex prove).
Overall, if you're looking for gorgeous screens and tons of workout options, NordicTrack is a smart place to look.
 #4 ProForm
As I mentioned, ProForm is owned by the same parent company that owns NordicTrack, so their products are often very similar. Although ProForm models are usually a little less advanced and a little more affordable.
That said, the brand is very reputable and they have plenty of great cardio machines to choose from.
I'm a fan of their treadmills, especially their Pro 9000, which I think is one of the best running treadmills out there- strong motor, large running surface, and an HD touchscreen display (and a price tag of only about $2k).
ProForm also has plenty of nice exercise bikes and ellipticals to choose from, with most falling around of under $1500.
When it comes to warranties, ProForm is pretty identical to NordicTrack.
If you like NordicTrack, but are looking for a more affordable options, ProForm is a good place to look. These machines are also compatible with iFit, in case you want to get into streaming workouts.
#5 3G Cardio
I'm going a little more obscure with my next pick here. I wouldn't be surprised if most of the folks reading this are unfamiliar with 3G Cardio- they certainly don't have the name recognition of a Bowflex or NordicTrack.
But don't let that scare ya away from checking their products out.
This brand doesn't offer nearly as many products as the brands listed so far, but what they do, they do exceptionally well. Especially when it comes to treadmills.
In fact, I think 3G Cardio's Elite Runner Treadmill is one of the best home treadmills around.
This treadmill is a beast, sporting performance specs that can keep up with any commercial treadmill out there- huge motor, huge deck, and an incredibly heavy-duty frame (this thing weighs almost 400 lb).
Besides making awesome treadmills, they also offer a few exercise bikes and vibration machines.
Their Elite RB Recumbent Bike is nice, but I think it's their treadmills that are the real star of the show here.
And not only are these products well-built, but they're backed by some of the best warranties I've ever seen- they offer a 10 year parts warranty on that Elite Runner…freakin' awesome.
Overall, if you're looking for a heavy-duty treadmill (or bike), I suggest you look up 3G Cardio- definitely worth checking out.
#6 Rogue
I noticed that all my picks were brands that focused on cardio equipment. I didn't really mean to do this, it just kinda happened as I started thinking of all my favorite brands.
I figured I should include one of my favorite strength training brands, so I had to add Rogue to the list.
Rogue Fitness has only been in the game for 15 years or so, but in that time they've made quite the name for themselves as one of the premier providers of heavy-duty weight training gear and rigs.
Plus some of the equipment is manufactured right here in the good ol' US of A, which is nice.
Rogue specializes in lifting rigs and they have an immense selection to choose from. They have a little bit of everything, from power racks to squat stands.
They have a ton of wall mounted rigs to choose from as well, including a very convenient folding rack (RML-3W) that can save a ton of garage space.
Rogue also offers barbells and all the accessories you could wish for when it comes to lifting.
They don't offer a ton of cardio equipment, but they do provide some specific equipment that's geared toward CrossFit athletes (including their prized Rogue Echo Bike).
If you're looking to turn your garage into a full-functioning gym, Rogue is the best place to start.
All of their rigs and racks are constructed out of heavy-duty steel components and you get choices of how heavy-duty you want to go (their Monster rigs come with 3″x3″, 11-guage steel uprights).
When it comes to powerlifting or CrossFitting, Rogue is the way to go.