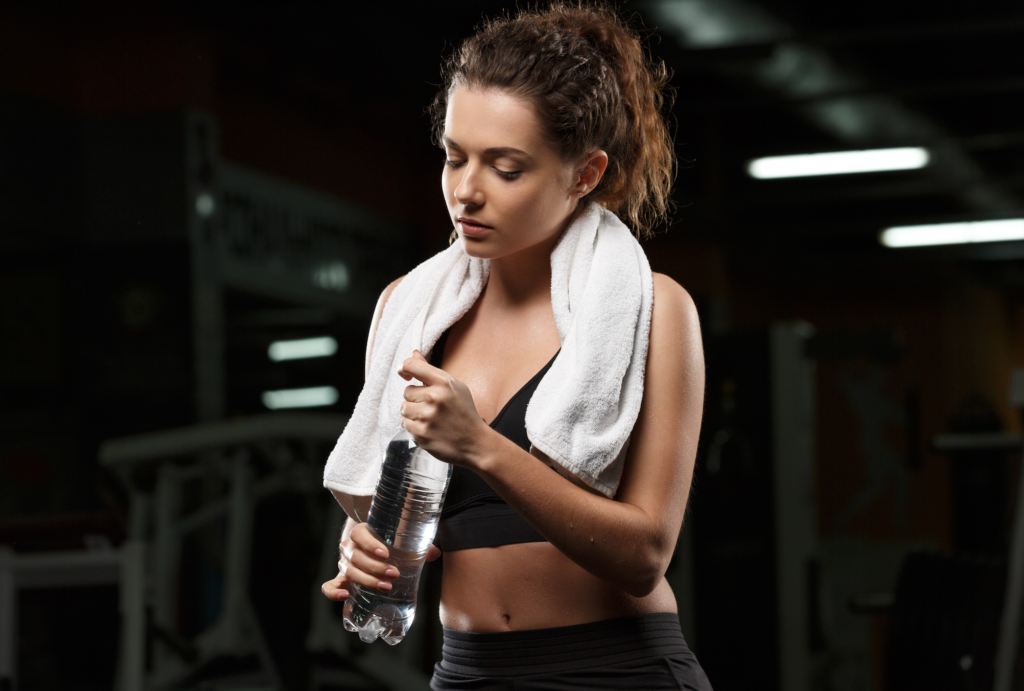 NordicTrack's Fusion CST takes your traditional functional trainer and gives it a modern, hi-tech twist by making it iFit compatible.
The result is an interesting fitness machine that combines strength training and trainer led, studio classes- think Peloton but with resistance training.
We're seeing more and more fitness brands join the streaming craze these days and there's even plenty of smart home gyms to choose from now too.
But NordicTrack was one of the first.
Purely as a functional trainer, the Fusion CST has plenty of offer, including 6 independent pulley systems, 6 removable handles, and a smooth magnetic resistance system (which is fairly unique in itself).
But this trainer isn't perfect.
If you're looking for a new home gym and considering the Fusion CST, keep reading  this review will take a close look at everything this functional trainer does and doesn't have going for it.
I'll also offer my 2 cents on who I think this machine would work best for.
Off we go.
The NordicTrack Fusion CST
NordicTrack is a huge home fitness brand, popular for providing quality equipment that won't completely break the bank.
They're probably most well known for their treadmills and exercise bikes, which are solid options depending on your fitness goals and budget.
With the Fusion CST, they're stepping into the strength training arena, which isn't completely outside of their comfort zone, but the brand definitely focuses on cardio machines.
And even though I don't think NordicTrack ever technically labels this machine as a functional trainer, that's exactly what it is.
Functional trainer is just another term for a cable machine and these devices are awesome because they give you a ton of workout variety and they're fairly safe to use.
All commercial gyms have them and they work great as home gyms too because you can do a ton of exercises without needing a bunch of equipment.
Functional trainers come in all shapes and sizes and prices vary greatly depending on what you're getting.
At roughly $2000, I would consider the Fusion CST a moderately priced trainer.
Pros
Heavy duty frame
6 independent pulleys
3 pulley heights
20 levels of magnetic resistance
iFit compatible
30 days of iFit included
10″ tablet included
Adjustable tablet stand included
Comes with 6 handles and 2 ankle straps
Bluetooth chest strap heart rate monitor included
Cons
Pulleys not adjustable
Magnetic resistance not well suited for heavy strength training
Warranty could be longer
Frame
It's going to be a little difficult to organize this review like I do my other functional trainer reviews, but I'm gonna try -let's start with the frame and construction.
The Fusion CST comes with a fairly compact frame with the following dimensions: 41.5″ x 60.5″ x 73.5″ (L x W x H).
That's only a floor space of roughly 3.5′ x 5′, which is pretty good for a functional trainer.
Of course you also have to add in the floor space necessary for use.
In reality, it will depend on your size and the types of exercises you choose to perform, but NordicTrack recommends a space of at least 6′ surrounding the machine to ensure safe use.
The frame itself is heavy-duty and solid- almost 400 lb fully assembled solid (keep this in mind during assembly).
There are 6 total pulleys on the CST organized in 3 systems: upper, mid, and lower.
It's nice having pulleys at differing heights because it significantly increases your workout variety, but you can't adjust anything.
None of the pulleys are height adjustable, which might not be a huge deal to most users, but some folks might miss having the ability to fine tune the position for optimal form on certain exercises.
The cables themselves are high-end and users report smooth operation over the pulleys.
Each cable extends a max distance of 95″ from the machine, giving you plenty of room to extend and stretch out as far as you like.
Even taller uses should be able to fully extend without worrying about running out of cable.
Overall, most users agree the Fusion CST feels sturdy during use. The smooth acting pulleys and long cable reach are obvious perks.
Features
The NordicTrack Fusion CST comes with the following features:
20 Levels Of Magnetic Resistance
The resistance system on this trainer is one of the biggest differences between it and most other functional trainers out there.
Instead of using plates or weight stacks, the Fusion CST uses a flywheel and magnets to produce your resistance.
The resistance system on this gym is basically the same thing you'd find on most indoor cycles.
The resistance is increased of decreased digitally by moving magnets closer or father away from the flywheel. This flywheel is even visible on the CST, which I find pretty stylish.
Anyway, there's 20 levels of magnetic resistance you can choose from.
Users seem to agree that the resistance is high enough for the higher-rep, cardio/toning workouts that are included with iFit, but people looking for intense strength training or power lifting type workouts will likely be disappointed.
It's hard to translate the magnetic resistance to pounds, but it's doubtful the CST can offer as much overall resistance as your typical 160 lb or 200 lb weigh stack.
But the magnetic system is going to be smoother and quieter, which some users might prefer.
iFit Compatible
iFit is the fitness app that ICON HEALTH & FITNESS (the company that owns NordicTrack as well as several other popular home fitness brands, like ProForm) owns.
This is why all of their brands are iFit compatible.
iFit is a subscription based streaming app that gives you access to pretty much unlimited, trainer-led workouts.
You have to pay a monthly fee for unlimited use (I think it's around $39/month), but they usually throw in a free month with purchase.
This may sound expensive, but if using iFit takes the place of a gym membership, it's probably more doable.
The Fusion CST is designed to work specifically with iFit – as such, you can use the included tablet to watch workouts and track all your fitness data.
The trainers leading your workouts will even adjust your resistance automatically based on the settings you put in at the beginning (automatic trainer control).
This is a cool feature found on pretty much all NordicTrack machines now and users seem to enjoy it.
iFit offers both on-demand and live courses. Most of the classes are HIIT style, designed to help you burn calories and build strength at the same time.
10″ Tablet Included
NordicTrack includes a 10″ tablet for you to view the iFit workouts on.
This is a pretty nice bonus because you usually have to provide your own on these types of machines (like the Echelon Connect EX3).
Using the tablet, you'll be able to access all of the iFit workouts as well as track your fitness data.
The machine itself only displays your power output (watts) and heart rate, everything else is viewed through the tablet.
P.S.-  signing up for iFit is completely optional. You can use the CST on manual mode without signing up, but you won't have access to the online workouts.
Adjustable Tablet Stand
Here's another nice little bonus.
The freestanding tablet stand allows you to put the tablet anywhere you want away from the machine, making it a lot easier to view depending on what exercise you're doing.
You can also set the tablet on the machine itself, which is useful when you're doing moves that require you to face the tower.
The combination of the large tablet and adjustable stand make viewing the online workouts very convenient.
6 Handles And 2 Ankle Straps
The Fusion CST comes with 6 standard handles you can easily attach to the pulleys. They're just like the handles you'd see at any gym.
You also get 2 ankle straps, giving you the ability to perform a variety of lower body moves (like hip abduction and extension, hamstring curls, etc.).
It would be nice if NordicTrack threw in a few extra attachments, maybe a rope or a metal tricep extension handle (but you could always purchase these elsewhere).
Heart Rate Monitoring
The Fusion CST is compatible with bluetooth heart rate monitors, allowing you to track this during workouts.
I don't believe one is included with purchase any more, so you'd have to buy one separately.
Assembly
Most of the CST comes pre-assembled- which is a good thing, because you don't want to be messing around with routing cables and all the internal going-ons around that flywheel.
You basically have to just attach the legs, the arms, and all of the handles.
The most difficult part of assemble will likely be attaching the feet because this gym is heavy (almost 400 lb).
It's weight is a good thing because it makes it more stable during use (you don't want this thing moving around during your workout).
But it also makes moving it more difficult.
You'll need a friend or two around to help to ensure safe assembly. Overall though, most folks should be able to assemble themselves without having to pay for professional assistance.
Warranty
The NordicTrack Fusion CST comes with the following warranty:
10 year frame
1 year parts
1 year labor
It's kinda hard to compare the warranty on this machine to others because it's different than your traditional functional trainers that don't require electronics or a console.
But that said, I think 10 years on the frame is pretty good.
NordicTrack offers 2 years on parts for most of their other products, so I'm not sure why they offer a shorter parts guarantee here.
And honestly, for a $2k gym, it would be nice to see a longer parts warranty.
And a year for labor is pretty standard, no issues there.
Overall, not a bad warranty, but could probably be better.
Final Thoughts
The NordicTrack Fusion CST offers an interesting mix-up.
I like the idea of combining strength training with studio classes because I know from my own experience with Peloton how fun and motivating they can be.
As a stand alone functional trainer, this gym holds its own fairly well. I like how heavy and sturdy the frame is and I like the fairly compact footprint.
The magnetic resistance will work nicely for folks looking to tone and tighten up and it's a very safe alternative to free weights.
But it's not the best option for real strength training.
So, if you're looking for some heavy resistance, this isn't the gym for you.
I also prefer adjustable pulleys.
Even though the 3 height positions available on the CST will check off most positions necessary, having the ability to adjust the height of the pulleys gives you more variety.
If you're cool with signing up for iFit and using the iFit workouts then I think the Fusion CST makes a lot of sense.
If you're not confident that you'll stick with iFit, then you may be better off with a different home gym (which makes sense, considering this gym is designed specifically for iFit).
Overall though, I like the Fusion CST and I think it fits in nicely with the studio streaming movement we're currently in the middle of.