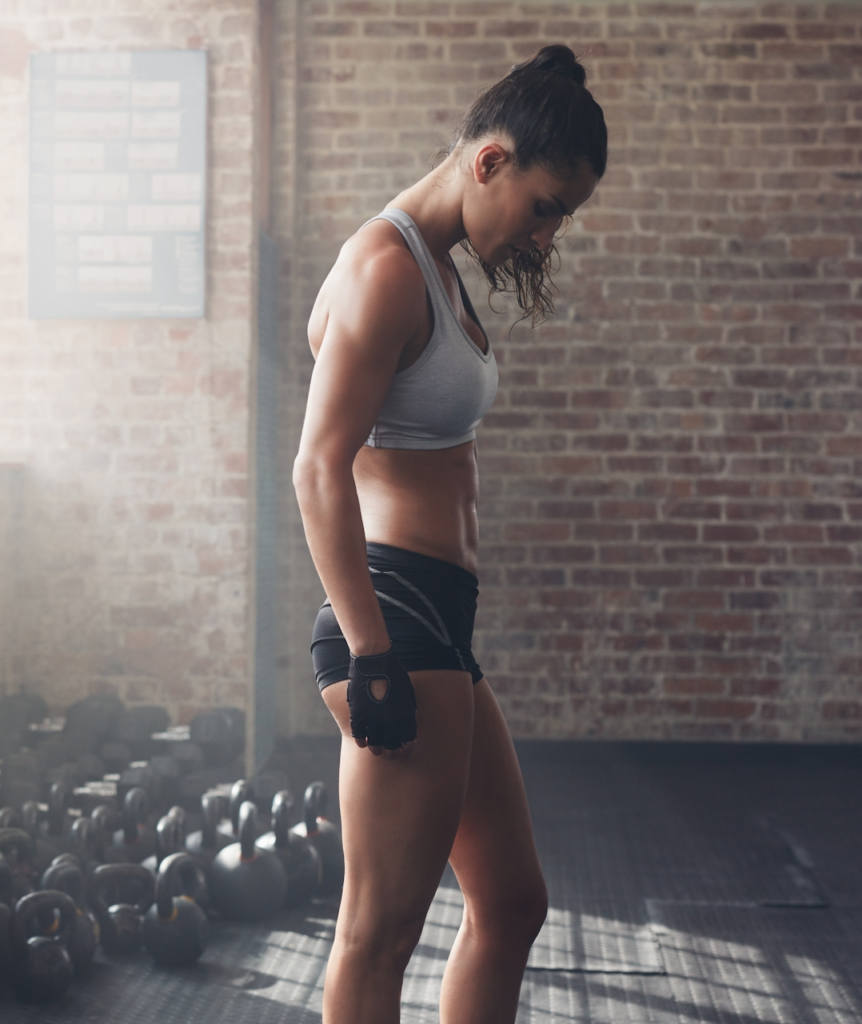 The Bowflex home gym lineup is pretty extensive. With so many gyms to choose from, I thought it would be helpful to offer an all inclusive guide to compare and contrast all the models. I'm hoping this guide will help you figure out if a Bowflex gym is the right choice for you. And if it is, it will help you determine which model is the best fit for your needs.
I want to start things off with an introduction to the Bowflex brand and a quick explanation of some of the features you will see on their home gyms.
If you've never seen or used a Bowflex home gym before, this is a great place to start. If you are familiar with these gyms, feel free to skip ahead to the product summaries below- I promise you won't hurt my feelings.
| | Bowflex PR1000 | Bowflex Xceed | Bowflex Blaze | Bowflex PR3000 | Bowflex Xtreme 2 SE | Bowflex Revolution |
| --- | --- | --- | --- | --- | --- | --- |
| Price | $ | $$ | $$ | $$ | $$$ | $$$$ |
| Exercise Variety | 25+ | 60+ | 60+ | 50+ | 70+ | 100+ |
| Resistance | Power Rods (210 lb limit) | Power Rods (410 lb limit) | Power Rods (410 lb limit) | Power Rods (410 lb limit) | Power Rods (410 lb limit) | SpiraFlex Discs (300 lb limit) |
| Bench | Horizontal | Vertical | Horizontal | Vertical | Vertical | Vertical |
| Quick Change System | No | No | No | Yes | Yes | Yes |
| Folding | Yes | No | Yes | No | No | Yes |
| Size (L x W x H) | 103" x 80" x 82" | 53" x 49" x 82" | 90" x 38" x 83" | 76" x 86" x 82" | 53" x 49" x 83.25" | 112" x 37.8" x 73" |
| Average User Rating (Amazon) | 4.5/5 | 4.3/5 | 4.2/5 | 4.2/5 | 4.2/5 | 3.3/5 |
Bowflex 101
Bowflex is easily one of the most recognizable names in home fitness. I dare say the only home gyms with comparable notoriety are the Total Gyms (made famous by the infomercials staring Chuck Norris). One thing that Bowflex machines and Total Gyms have in common is that their design makes them instantly identifiable.
Bowflex got its name from the design used to create their resistance system- their patented power rods.
These power rods have been the trademark of Bowflex since 1986, when they released their first home gym. The company has continued to use the resistance system that made them famous in the first place roughly 30 years ago.
Although Bowflex is most well known for their home gym machines, the brand is actually responsible for all kinds of home fitness equipment, including: benches, treadmills, ellipticals, and HIIT trainers. The Bowflex brand is part of the Nautilus family, which also includes Schwinn, Octane Fitness, Modern Movement, and Universal.
Power Rods
The power rods are what makes a Bowflex a Bowflex. These patented polymer rods are used to provide the resistance for all the exercises the gym allows. All of the currently available Bowflex gyms still use the power rods, except for their newest creation, the Revolution, which uses a relatively new space-age technology called SpiraFlex.
The power rods have a few advantages over the more standard weight stack found on most home gyms. They weigh significantly less than the resistance they provide, making the total gym weight much lighter- this makes the gym easier to move.
They are also very safe to use since you don't have to worry about crushing your fingers while changing weights. You also can safely exercise on a Bowflex by yourself without a spotter, which is nice for the folks who have to work out by yourself (as I often do).
The resistance they provide is very comparable to a nice set of resistance bands- they provide less resistance at the beginning of the movement and as you stretch the rod farther as you reach end-range, the resistance increases.
Some people will prefer this because it makes the exercise fluid and very comfortable. Others (especially the folks who grew up on free weights) will not because the resistance isn't constant throughout the movement- the actual resistance you feel changes as you perform said exercise.
The power rods come in different resistances just like bands. Most of the gyms come standard with 210 lb of total resistance in the form of: 2 x 5 lb, 4 x 10 lb, 2 x 30 lb, and 2 x 50 lb. Depending on the gym, you can upgrade to either 310 lb or 410 lb by purchasing additional pairs of 50 lb rods.
You can increase or decrease your resistance for each exercise by grouping rods together.
Exercise Variety
The power rods may be the most distinguishing feature of a Bowflex gym, but it's their versatility that really sets them apart if you ask me. Bowflex gyms are known for offering a ton of exercise variety- something that usually comes in handy in a home gym where space is usually limited (not to mention it gets expensive purchasing multiple pieces of equipment).
The number of exercises that are possible varies depending on the gym you are looking at.
On the low end of the spectrum, the PR1000 provides about 26 different exercise variations. Twenty-six different exercises from a single machine is still pretty impressive in my book, but in comparison to the other models, it's small potatoes.
The mid-range Bowflex's offer between 50-70 different exercises, depending on the specific gym. The high-end Revolution offers at least 100 different strengthening moves.
The more expensive models tend to offer more exercise options.
All of this versatility is pulled off through the use of multiple cables and adjustable pulleys. The Bowflex designers and engineers earn their paychecks figuring out ways to set up the pulley systems so that the same power rods can be used as the resistance for each exercise.
This brings up an important point- it does take time to set up a Bowflex between exercises (depends greatly on which exercises you are switching between). You may have to switch cables and move pulleys to set up the gym for your next set- unless you opt for one of the gyms that offers the quick change system.
The quick change system is a design feature that eliminates the need to switch cables between exercises. You may still have to adjust a set of pulleys here or there, but it drastically reduces the time wasted between exercises. This feature is found on 3 of their 6 systems: the PR3000, the Xtreme 2 SE, and the Revolution.
If you're looking for a home gym compatible with circuit or HIIT workouts, you should consider one of the Bowflex's mentioned above that has the quick change system. Without it, you will be spending too much time setting up the machine between exercises and your heart rate is gonna drop.
Size
The size of all the Bowflex gyms vary depending on the specific model. Generally speaking, you will need a workout area 6-9 feet long and 7-8 feet wide to safely accommodate most of these gyms. That said, Bowflex does recommend a workout area of 10 feet x 7 feet for the Revolution, their largest model.
The biggest determining factor for how much space you need will be whether your gym has a horizontal or vertical bench. The PR1000 and the Blaze are the only 2 Bowflex's with a horizontal bench, making them a little longer than the other machines.
If space is a real concern, you may want to go with a vertical bench (the PR3000 is only 76 in long during use). Keep in mind some of the gyms with horizontal benches do fold up for storage (like the Blaze).
Weight capacity is another aspect of size you should consider. Luckily, all of these gyms have the same weight limit of 300 lb.
Machine weight is something else you may have concerns about. The weights of these machines varies greatly depending on the model. At the low end, the PR1000 weighs about 130 lb when fully assembled. On the high end of the spectrum, the Revolution is over 330 lb. If weight is something you need to consider, make sure to check the owners manual online before making a selection.
Assembly
If the thought of assembling your own home gym gives you nightmares, you can rest assured- Bowflex gyms are pretty easy to assemble. And by easy to assemble, I mean the instructions are well written and easy to understand. It depends on the machine of course, but expect to spend at least 2-4 hrs putting together any of these gyms.
Bowflex does a great job with their owner's manuals and assembly instructions. The illustrations are large enough to actually see what goes where. If that isn't enough, they also include bulleted instructions describing what you should be doing for each step. They also provide an outline for what parts, hardware, and tools are necessary for each step along the way.
They even provide helpful tips along the way to make assembly as effortless as possible.
These gyms are pretty complex and there are a lot of pieces, so it will still take most folks a few hours to finish the job. You may be able to do it solo, but it would definitely help to have another person available to hold stuff in place while you tighten up bolts.
Speaking of tightening bolts, Bowflex usually includes the necessary Allen wrenches, but you have to provide your own screwdrivers and wrenches. A nice socket wrench set would make the job a lot easier too.
If you do have questions with the assembly instructions, you could always call customer service or check YouTube, they have a lot of instructional videos on assembly that can be helpful.
Here's an example:
Ok, now that you've been formally introduced to Bowflex, let's dive into the individual gyms themselves. There have been over 20 different Bowflex gyms and models over the years, but only 6 of them are still commonly seen on the market. I limited this review to the 6 gyms you are likely to come across.
---
The Bowflex PR1000 Home Gym
The PR1000 is Bowflex's most affordable home gym. It's the most basic machine of the bunch, but it still has a lot to offer, especially if you are on a tight budget (prices vary, but expect to pay under $500).
This gym utilizes a 3 pulley system to provide around 25 different exercises- including upper body, lower body, and core moves. While 25 is a small number compared to the other Bowflex gyms, I would have a hard time naming another home gym machine that can offer that many moves in this price range (Total Gym is really the only other name that comes to mind).
The PR1000 doesn't have the quick change system, so you do have to change cables and pulleys to set the machine up for different exercises. This will take a few minutes and you will probably have to consult the owner's manual for awhile until you get used to the different set ups. With practice, you will get faster and more efficient.
The stand out feature of this gym is it's horizontal bench. The only other Bowflex that has a horizontal bench is the Blaze. With this type of bench, you can perform more traditional bench press moves. And yes, the bench is adjustable for incline settings.
Another great feature of the PR1000 is that it has a sliding seat that allows you to perform leg press and aerobic rowing- something even some of the more expensive models can't do.
The horizontal bench folds up for storage when not in use- a great feature for those worried about space.
Another nice little bonus is the built-in media rack. You can hold your tablet on the frame and listen to music or follow along with online workouts. The PR1000 is actually the only Bowflex that has the media rack.
Overall, the PR1000 is a great entry-level home gym. It offers plenty of exercises to get a good full-body workout in and I like the aerobic rowing feature. It's definitely one of the nicest gyms in this price range.

The Bowflex Xceed Home Gym
The Xceed is one of Bowflex's mid-priced gyms and is actually the most affordable model that offers a vertical bench. Price wise, it's about a $100 or so more expensive than the PR1000. In terms of exercise variety though, it's a much more versatile machine.
This gym boasts that you can perform over 60 different exercises on it. Bowflex actually backs this claim up by showing you exactly how to set the gym up and perform each of these exercises separately in the owner's manual. Each is even listed in the table of contents so you can quickly go to a desired move and learn how to do it correctly.
The Xceed, like most of the Bowflex gyms, has a vertical bench. This means it's not quite as long as the PR1000 and the bench may be a little more user friendly for people with mobility issues (vertical benches tend to be easier to get on and off). But, it also means that there is no aerobic rowing function on this model.
This gym comes standard with the 210 lb power rod set, but can be upgraded up to 410 lb with the purchase of additional sets of 50 lb rods. It's good to know this gym has the capability to grow with you as you get stronger.
A nice feature of the Xceed is that it comes with a traditional lat bar- not all Bowflex's do. And even though you can't do leg press on this machine (because there is no sliding seat), you can do squats with the included squat bar.
The Xceed doesn't include the quick change feature either, so expect to spend a little time setting the gym up between different exercises.
Bowflex included significant upgrades with the creation of their Xceed gym. They significantly increased the exercise capabilities while switching to a vertical bench. Having the ability to perform traditional lat pull downs and squats will be a crowd pleaser. Overall, the Xceed is a smart option for people looking for a vertical bench home gym at a good price.

The Bowflex Blaze Home Gym
The Blaze is basically an upgraded version of the PR1000. With this model, Bowflex stuck with the horizontal bench design, but added more exercise variety and included the ability to bulk up the resistance. This might be a good option for folks who like the idea of a horizontal bench, but weren't blown away by the PR1000.
Whereas the PR1000 offers 25 or so exercises, the Blaze boasts an exercise menu with over 60 different options- and yes, the user manual shows you how to do each one. With the horizontal bench, the aerobic rowing and leg press exercises are doable again.
The Blaze also comes with a traditional lat bar as well as a squat bar. You can get one heck of a leg workout with this gym- leg presses and squats from the same machine.
This Bowflex does not include the quick change system, so you will have to spend a little more time between exercises setting up for your next set.
Like the PR1000, the Blaze also folds vertically to save space when not in use. Even though the horizontal bench takes up a little more space than its vertical counterparts during use, the folding feature evens the playing field.
Bowflex scrapped the media rack idea, instead this gym comes with an instructional exercise card that is attached to the frame. It acts as a quick guide during your workouts to help you remember set ups. Not a game changer, but a nice touch.
Overall, the Blaze is another well priced Bowflex gym with plenty to offer. I would recommend this gym for folks looking for the horizontal bench and all the perks that come with it. If you can afford the extra $200, it's a significant step-up from the PR1000.

The Bowflex PR3000 Home Gym
With the PR3000, Bowflex included a pretty significant design alteration aimed at making everyone's life a lot easier- the quick change system. This is the most affordable Bowflex gym to include this feature and personally, I think this may be the smartest buy in the Bowflex lineup.
Interestingly enough, the PR3000 offers fewer exercise options than the more affordable Blaze mentioned above (the PR3000 is roughly $100 more). I guess including the quick change system forced them to give up a little in the variety department. That said, this gym still offers users 50 different exercises.
The PR3000 also has a vertical bench. This gym actually looks very similar to the Xceed, although it's lacking the lat bar and squat function. You can still do lat pulldowns, you just have to use the single hand grips.
The PR3000 is also upgradeable up to a total resistance of 410 lb worth of power rods.
The most interesting feature of this gym though is definitely the quick change system. This gym allows you to easily switch from exercise to exercise without having to change cables. This is a game changer if you are looking for a home gym that will help you do HIIT style workouts or circuit training.
Not having to waste time switching the machine between moves will allow you to rest less between exercises and keep your heart rate elevated longer- which is ultimately the goal of those types of workouts.
Overall, the PR3000 is probably my favorite of the mid-range priced Bowflex's. I think it's worth sacrificing a little exercise variety for the addition of the quick change function.

The Bowflex Xtreme 2 SE Home Gym
Whereas the last 3 gyms have been very similarly priced, we step into a new price bracket with the higher-end Xtreme 2 SE. With this model, Bowflex basically took the PR3000 and added more exercise variety. They also added back the lat and squat bars that were missing from that gym for some reason.
The Xtreme 2 SE (the name's too long if you ask me) gives you the opportunity to perform over 70 different exercises. This makes it the second most versatile gym in Bowflex's lineup- only the Revolution has it beat.
This gym isn't quite as versatile as the Revolution, but it is definitely Bowflex's premiere power rod home gym. It's also a lot cheaper than the Revolution, but more on that below.
Like the PR3000, the Xtreme 2 SE also has the quick change system giving you the ability to switch rapidly between exercises. This, combined with the added exercise variety makes this gym top dog amongst the power rod models. The Xtreme 2 SE's resistance is also upgradable all the way up to 410 lb.
This is a vertical bench system as well, so no aerobic rowing or leg press. But the squat bar can be used for deadlifts, which I think is pretty cool.
I mentioned this gym is significantly more expensive than the mid-range Bowflex's. Expect to pay about $400 more for this one than the PR3000. For the extra money, you do get a better warranty though. The Xtreme 2 SE has a 7 year warranty on the frame and a lifetime warranty on the power rods. [BTW, see full reviews for more specific warranty details for each machine]
Overall, the Xtreme 2 SE is Bowflex's nicest power rod system to date. It offers the most exercise variety, includes the quick change system, and has the best warranty. If you have the budget for it, I doubt you'll be disappointed.

The Bowflex Revolution
The Revolution is Bowflex's newest home gym and with it they decided to finally step away from their beloved power rods. This is their first home gym to use a different from of resistance. Instead of power rods, the Revolution uses a new technology called SpiraFlex.
SpiraFlex was designed to help astronauts at the International Space Station perform resistance exercise to maintain muscle mass and reduce bone loss. Turns out exercising without gravity is a little harder than it seems. Without gravity pulling everything down, free weights become useless (not to mention heavy when having to transport them to outer space).
Long story short, SpiraFlex was designed to provide a resistance system without the need for gravity. Bowflex was granted the license to use the technology in their Revolution gym.
SpiraFlex comes in the form of discs that kind of look like weight plates. Inside, are a series of resistance bands that are pulled against in a rotating fashion as you perform each exercise. The discs for the Revolution come in 5 lb, 10 lb, 20 lb, and 40 lb sizes.
The cool thing about the SpiraFlex discs is that they don't weigh nearly as much as the resistance they provide.
The Revolution comes standard with 210 lb worth of discs, but can be upgraded up to 300 lb for additional cost.
This gym utilizes 2 independent arms, each with 10 different position adjustments, to provide 170 degrees worth of mobility. This is coupled with an adjustable bench to offer over 100 exercise options- the most by far of any of their home gyms.
The Revolution does have a sliding seat, so aerobic rowing and leg press are both doable.
Technically speaking, there is no cable adjustments necessary on this machine, so I guess it does have the quick change feature. But since there are no power rods involved, does it still count? Ha, not sure, but the important takeaway here is that you can easily switch between exercises without having to waste time setting up the machine.
One thing to consider though, is that this gym is large. Bowflex recommends a floor space of at least 10′ x 7′ to safely operate. The bench does fold up to save some space when not being used though.
Speaking of large, let's talk asking price. The Revolution is by far their most expensive home gym to date, costing over 2x as much as the Xtreme 2 SE. Considering the size and almost limitless exercise possibilities (not to mention the new tech) the price may be warranted, but it's definitely an investment.
The cleverly named Revolution is a huge step for Bowflex as it is their first home gym to abandon their patented power rod system. Could this be the beginning of a whole new era of SpiraFlex gyms? Not sure. But one thing is for certain- the Revolution is easily Bowflex's most advanced home gym.

---
How To Choose A Bowflex
I wanted to offer a few tips to help with the decision making process. If you're having a hard time deciding, considering these points, it might make the decision easier.
Price
I'm realistic, I know this is where most of us start. You have to find one that fits your budget. The Bowflex gyms come in a pretty wide range of prices. This is a good thing though, because it means there is hopefully an option for all budgets.
The most budget friendly Bowflex is the PR1000. The price varies, but you should be able to find it for under $500 (and maybe under $400 when on sale).
After the PR1000, there are 3 very similarly priced gyms: the Xceed, the Blaze, and the PR3000. I think of these models as Bowflex's mid-range gyms. In order of price from least expensive to most expensive, they normally show up in that order. These gyms also vary a little in price, but all can be found in the $600 – $800 range.
There's a little more of a step-up in price when going from the PR3000 to the Xtreme 2 SE, which is going to run you somewhere around $1,200. Although this is the most expensive power rod gym Bowflex makes, it's still very reasonable in the world of home gym machines where you can easily drop a couple thousand on a decent weight stack system.
The Revolution is by far Bowflex's most expensive home gym system and you should expect to drop upwards of $3000 (although Amazon can usually save you a couple hundred bucks).
Horizontal vs Vertical Bench
If you know for certain which type of bench press you prefer, it will help you narrow your search immediately. Bowflex offers both vertical and horizontal bench styles and each has its own pros and cons.
If you are looking for a horizontal bench, then you should be considering the PR1000 and the Blaze. The Blaze is an upgraded version of the PR1000, offering more exercise variety. If your budget allows it, the Blaze is a smarter buy. Both offer the added benefit of aerobic rowing though.
If you are interested in a vertical bench, you have more gyms to choose from: the Xceed, the PR3000, the Xtreme 2 SE, and of course the Revolution.
The Revolution is in a league of it's own with that asking price, but the other 3 are very similar priced. If you are interested in the quick change system (and you should be) you should be considering the PR3000 or the Xtreme 2 SE. If you have the budget for it, the Xtreme 2 SE is a more advanced system, but for the money I personally thing the PR3000 is tough to beat.
Quick Change System
Comparing the Bowflex's to see which ones offer the quick change system is another easy way to narrow the search. Not counting the Revolution, only 2 of their gyms do offer it: the PR3000 and the Xtreme 2 SE.
As a mid-range gym, the PR3000 has a ton of value to offer. Over 50 exercises and the quick change system all for under $800- tough to beat in my book. But, it doesn't come with a lat bar and you can't do squats (or leg press) on it.
If you can afford the extra few hundred bucks, the Xtreme 2 SE offers more exercise variety and does come with the lat and squat bars (personally, I think I would want a lat bar, although I've been doing lat pulldowns without one for years with my resistance bands).
Resistance
This is an easy one, but if you want a Bowflex but aren't sold on the power rod idea, the Revolution is your answer. You get all the versatility of a classic Bowflex without the power rods.
All the other models do use power rods, but if you want the ability to upgrade up to 410 lb, make sure you don't go with the PR1000- it's the only gym that can't be upgraded with extra power rods.
Size
The size restraints of your workout space is another crucial factor to consider when looking at these Bowflex's. If you looked over the table at the beginning of this article, you may have noticed how much the dimensions of these gyms varies.
Generally speaking, the gyms with horizontal benches take up more space because the bench is longer. These gyms also fold up though when not being used. When folded, the extra length is made up for and the overall size isn't much different than the gyms with vertical benches.
If every inch counts, you might want to go with the smallest model, the Xceed. In terms of footprint, it's followed closely by the Xtreme 2 SE. The PR3000 comes in 3rd with a longer frame.
The Blaze and PR1000 are both significantly longer with their horizontal benches. The Revolution is by far the largest of the Bowflex gyms, requiring a workout space of roughly 10′ x 7′.
---
Benefits Of A Bowflex Gym
I've spent a lot of time going over the details of each specific Bowflex model and comparing them to each other, but I also wanted to point out a few of the benefits they offer:
Extensive Exercise Variety
These home gyms are designed to be the only piece of strengthening equipment your home needs. Depending on the model, you can perform 25-100+ different exercises from a single machine. This saves you the task (and cost) of having to purchase other pieces of equipment.
Compact Size
Most home gyms don't have a lot of extra room to spare. That's why Bowflex gyms are so popular- you can fit in a ton of exercise potential in a relatively small space. And since these gyms provide a complete full body workout, there is no need for any other fitness equipment unless you want it.
Strength Training and Cardio
We think of these home gyms as strengthening tools, and that is very accurate. But they can also be used to provide a great cardiovascular exercise. Especially if you go with one of the models that offers the quick change feature- switching between exercises with small rest breaks between will keep your heart rate elevated higher for longer periods. The aerobic rowing feature is a direct way to perform cardiovascular exercise on a Bowflex gym.
Weight Loss
Performing strengthening and cardiovascular exercise on a Bowflex home gym can help you burn more calories and lose weight. The owner's manuals even come with dieting tips and example meal plans to help you on your journey. Just make sure you consult your doctor before making any drastic changes- safety first!
Convenience
Being able to workout from home saves a lot of time going back and forth from the local gym. This comes in especially handy if your exercise time is limited (as mine is) due to kids. If I wasn't able to go up to the attic in the mornings for a workout, I wouldn't be working out at all right now.
---
Who Should Not Purchase A Bowflex
Bowflex's offer a ton of perks and they are always amongst the most highly-rated home gyms, but they are not the right choice for everyone. Let's be honest, not everyone is going to reach their fitness goals with one of these gyms.
First of all, if you are a power lifter or looking to add some serious muscle mass, a Bowflex is not the right gym for you. You need good ol' fashioned free weights- dumbbells, plates, and bars. That's always been the best way to gain strength and there's no getting around it.
Power rods and SpiraFlex discs will help you gain strength and tone up, but they can't compete with the mass building benefit of lifting free weights (when combined with proper diet techniques too of course).
If you are looking for a good piece of cardio equipment a Bowflex home gym probably shouldn't be your first choice either. You can get a cardiovascular workout on these gyms, but you may be happier with a more traditional exercise bike or treadmill if cardio is your primary fitness goal.
If your home gym has room for a piece of cardio equipment and a Bowflex gym then that might be something to consider, because everyone can benefit from strengthening exercises.
Finally, folks with severe mobility deficits may have a hard time getting on and off these gyms. As long as you can stand and pivot (with assistance if necessary) you should be able to safely get on the gyms with a vertical bench. People who are wheelchair bound or bed bound may want to consider other exercise options.
---
Final Thoughts
Bowflex has been around for a long time and it doesn't look like they are going anywhere anytime soon. They produce some of the most popular home gyms on the market and have been doing so since the '80's. There's usually a good reason brands like this last- the products are crowd pleasers.
Their home gyms come in several different shapes and sizes, but one thing they all have in common is their incredible versatility. All of them, even the most affordable PR1000, is capable of providing a full body workout with plenty of exercises to choose from.
Prices vary greatly on Bowflex gyms, but with so many options to choose from, there's likely to be a gym that works with your budget.
When comparing these gyms, keep in mind which features are most important to you. Try to determine whether you want a horizontal or vertical bench and whether or not the quick change feature is essential- answering these questions will really help you narrow your search.
I hope you found this guid helpful. If you have any other questions or comments, please leave them below and I'll get right back to ya.