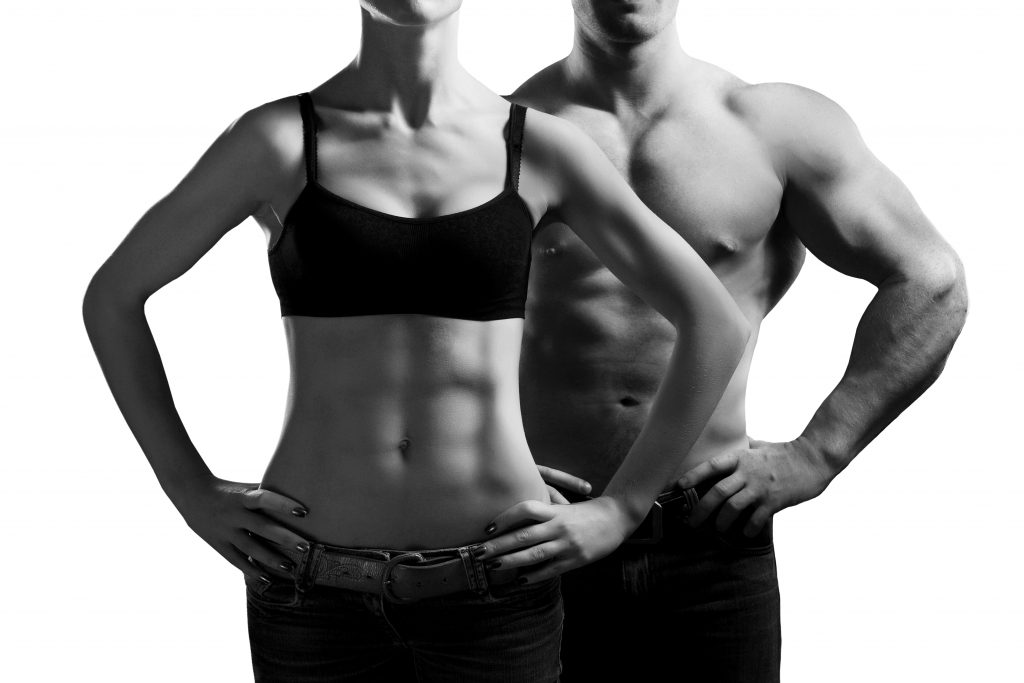 The best home fitness machines for performing HIIT workouts need to be capable of providing an intense workout – I mean, that's what the first 'I' stands for in the first place.
But these machines also need to be durable enough to withstand the forces these HIIT workouts will create with each use.
While many home fitness machines can be used for creating HIIT workouts, there are a few that outperform the rest.
These are the machines that are tough enough and reliable enough to keep up with you for the long run.
And these are the fitness machines we're here to discuss right now.
In this guide, I'll go over the top specs and features I think you should consider when choosing your next HIIT machine.
I'll also provide my picks for the best HIIT machines currently on the market.
After reading, you'll know everything you need to in order to pick the best option for your home gym.
But we should probably start from the beginning…
Type of Machine
Performance
Features
Warranty
#1 ProForm Pro HIIT H14
HIIT Trainer
30 lb flywheel
26 resistance levels
325 lb weight limit
14" HD touchscreen
iFit
Bluetooth speakers
10 year frame
2 year parts
1 year labor
#2 AssaultBike Classic
Air Bike
27" steel fan
Fully adjustable seat
300 lb weight limit
LCD console
7 built-in workouts
5 year frame
2 year parts
#3 Bowflex Max Total 16
HIIT Trainer
20 resistance levels
155 lb assembled weight
300 lb weight limit
16" HD touchscreen
JRNY app
Entertainment apps
3 year frame
3 year parts
90 day labor
#4 NordicTrack Commercial X22i
Treadmill
22" x 60" running surface
4.0 CHP motor
Incline up to 40%
22" HD touchscreen
iFit
AutoAdjust feature
10 year frame
2 year parts
1 year labor
#5 Concept2 RowErg
Rower
Air resistance
500 lb weight limit
Steel chain
PM5 console
Option to choose higher legs
5 year frame
2 year parts
What Is A HIIT Workout Anyway?
The term "HIIT" gets thrown around a lot these days.
You seem to see and hear about it everywhere. From group exercise classes at the local gym to online exercise blogs (myself included), HIIT workouts appear to be the "in" thing these days.
Unlike most fads though, I think HIIT is here to stay (that's because it actually works).
High-intensity interval training (HIIT) is a style of exercise where you work at near max capacity for short periods of time, and then rest (or workout at significantly lower intensity) for a given period.
These alternating "intervals" are where the name comes from.
The idea is that exercising at high intensity for short periods causes your heart rate to rise higher than it would if you were exercising at a more moderate pace.
And performing several of these intervals in one workout results in your heart spending more time near its max capacity.
This style of exercise offers many benefits, including:
Burning more calories during your workout
Burning more calories after your workout due to something called excess post-exercise oxygen consumption (EPOC)
Burning more fat
Increases in strength and cardiovascular endurance
Workouts tend to be shorter (because they are more intense)
All of these benefits (and more) have made HIIT workouts very popular.
They're incredibly effective for losing weight and improving overall health, but these benefits come at a cost- these workouts are tough.
In order to get your heart rate up high enough during these workouts, you have to push yourself hard – and we're talking harder than a lot of us are used to doing.
These workouts are uncomfortable, especially the first few times you try them. But if you can get through them, you can make some serious gains.
I'd also like to add that HIIT workouts aren't for everyone. If you have a medical condition or are fairly new to exercise, you may want to start off with something less strenuous.
How To Pick A HIIT Machine
It's true, you don't need any fitness equipment to do HIIT.
They can be completed rather successfully with body weight exercises alone – it's all about getting your heart rate up and keeping it there through a series of high and low intensity intervals.
But if you are looking for a home fitness machine to augment your HIIT workouts, here are a few things you should consider during your search:
1. Machine Durability
In order to get your heart rate up high enough for a HIIT workout, you are going to have to push yourself hard.
This usually means higher resistance levels or higher speeds.
This also means more stress to the fitness machine you are using. In order for a fitness machine to withstand these increased stresses, it's going to have to be durable.
But how can you tell if a piece of exercise equipment is durable or not?
Good question.
You can always read user reviews and look for complaints of wobbling and unwanted movement- that is usually a dead giveaway.
Also look for complaints that the machine feels "flimsy" or "cheap"- these are more signs that the product may not survive the long haul.
But user experiences are very subjective, so it's a good idea to try and find something a little more objective.
That's where assembled weights and weight capacities come in.
Machines that weigh more and come with higher weight limits are more likely to feel stable and to be better built, although we have to take this with a grain of salt.
Some products are designed differently than others, so sheer weight isn't always a true sign of build quality – but it does give us something to compare between models.
Personally, I like to see at least a 300 lb weight limit for any home fitness product, but this is especially important if you will be doing HIIT workouts.
And when it comes to weights, it all depends on the type of machine we're talking about.
2. Movement Pattern
By movement pattern, I mean what type of exercise does the machine supply?
Some fitness equipment designed specifically for HIIT workouts use a stepping movement, but you can really use any type of cardio equipment for these workouts.
The important thing is to find a movement that is comfortable and safe for you to perform.
For example, if you have severe knee pain, you may not be able to comfortably perform the stepping motion of a HIIT trainer.
And that's ok.
Maybe your knee would be more comfortable on a stationary bike or rowing machine.
Before making any final decisions, just make sure you are confident in your ability to safely and comfortably perform the exercise your chosen machine is offering.
PS- that's why I included a variety of exercise machines in this review 
3. Warranty
I'm a stickler for warranties and I think we should be comparing and considering warranties for any type of fitness equipment we invest in.
Simply put, better equipment usually comes with better warranties, so checking out the warranty can give ya an idea of how well-built the product is.
This rule isn't set in stone or anything, but it's still generally true.
Your expectations regarding the warranty will depend on the type of machine you're looking at, but most cardio machines come with warranties divided into the following sections: frame, parts, and labor.
The frame guarantee should always be the longest and some offer lifetime warranties here.
The parts warranty is often a few years, but some brands will offer up to 10 years on parts.
The labor guarantee is always the shortest, with most maxing out at 1 year.
4. Features
Finally, I would encourage you to check the features the fitness machine offers.
Figure out which are important to you and choose a machine that checks off as many as possible.
Depending on your price range, you may not get everything you are looking for, but that's ok.
If dozens of workout programs and bluetooth capabilities aren't important to you, go with a simpler machine- you may be able to save yourself some cash.
The features that are commonly offered on these types of machines include: preprogrammed workouts, magnetic resistances, heart rate monitors, fans, bluetooth connectivity (to apps), speakers, etc.
Alright, that about does it for the buyer's guide, so let's get to the good stuff already.
The 5 Best Home Fitness Machines For HIIT Workouts
#1 ProForm Pro HIIT H14
ProForm has a lineup of cardio machines designed specifically for HIIT workouts and the Pro HIIT H14 is their most recent model to date.
Again, it's quite possible to do HIIT workouts on any type of cardio machine, but ProForm just makes it so darn convenient.
The H14 utilizes a movement pattern that basically combines those of an elliptical with a stepper and the result is a full body workout that can really get your heart rate up.
Under the hood, the H14 is packing a 30 lb flywheel, giving it plenty of muscle to provide a smooth pedaling motion.
It also comes with 26 resistance levels, giving you a lot of control over the intensity of each workout.
When it comes to features, it's hard to miss the 14″ HD touchscreen mounted in front, but this trainer also comes with bluetooth speakers, a cooling fan, and large, multi-grip handles.
The H14 is designed to pair with iFit, giving you access to instructor-led workouts, metric tracking, and all that stuff, but through iFit you can also take advantage of the integrated training feature that lets the instructors automatically control your resistance.
And what better way to make sure you don't cheat yourself than to let the instructors control your intensity?
The H14 also comes with a 325 lb weight capacity and is backed by a decent warranty (10 year frame, 2 year parts, 1 year labor).
Overall, if you're looking for a machine that makes it easy to get your HIIT workouts in, ProForm's Pro HIIT H14 might be a perfect fit. See full review.

#2 AssaultBike Classic
If you're surprised to see an air bike this high up on the list, you've probably never used one before, but folks who are familiar know how unforgiving these torture devices can be.
And since we're here to talk about HIIT workouts, of course I mean that in the best way possible.
Yeah, air bikes are no joke and Assault's AirBike Classic is one of the best around.
This bike has been a popular tool for Crossfit athletes and the military due to its sturdiness and ability to provide intense workouts.
The genius behind these air bikes is the, um, air.
Air bikes, or fan bikes, are the perfect tool for interval training because they can provide unlimited resistance.
No seriously – the harder you push, the harder the resistance gets.
But the Assault Fitness version is a step above the others due to the quality of construction.
This air bike is built with an all steel frame and sealed ball bearings at every moving part for increased smoothness and added durability.
You can simply jump on and start pedaling if you want to, it would be easy enough to create your own intervals.
For example, you could pedal as hard as you can for 60 sec, and then slow down and recover for 60 sec. Repeating on and off for as long as your workout needs to be.
Or, you could take advantage of the 7 programmed workouts to lead you through, including a Tabata intervals routine.
The AssaultBike Classic comes with a simple to use LCD display screen that will track all your stats as well as let you select your workouts.
A few more features I think you will enjoy include:
Handles to work upper body simultaneously
Fully adjustable seat that can be adjusted vertically and horizontally for a perfect fit
300 lb weight capacity
Warranties: 5-year frame, 2-year parts
The Classic is Assault's entry-level air bike, but that really says more about the other options than it does the Classic.
The AssaultBike Pro and AssaultBike Elite are upgraded models, coming with even heavier-duty frames and longer warranties, but honestly, most home users will do just fine with the Classic model.
Either way, if you're looking for an exercise bike to fulfill your HIIT workouts, you should certainly check out Assault's lineup. See full review.

3. Bowflex Max Total 16
The "Max Total's" are Bowflex's answer to ProForm's Pro HIIT trainers, although to be fair, I'm not sure which brand came out with these first.
Either way, they're very similar.
Like the H14 mentioned above, the Max Total 16 uses a stepping movement paired with moving handle bars to get your whole body working at the same time, resulting in a full body workout that can be quite exhausting.
Which is a good thing, considering we're here to talk about fitness machines that work great for HIIT training.
With an assembled weight north of 150 lb and a 300 lb weight limit, the Total 16 is bulky enough to provide a stable base for your workouts.
And with 20 levels of magnetic resistance, you shouldn't have any issues finding enough resistance to challenge you.
When it comes to features, the Total 16 doesn't disappoint either.
The "16" part of its name comes from the 16″ HD touchscreen console that's included with this model.
Like the H14, this HIIT trainer is designed for workout streaming, but since this is a Bowflex product, it streams through Bowflex's app – JRNY.
Like iFit, JRNY gives you access to workouts, scenic routes, and metric tracking, but unlike iFit, it also comes with built-in access to entertainment apps like Netflix, Prime, Hulu, and more.
Of course, these perks come with a monthly streaming fee.
When it comes to the warranty, I think Bowflex falls a little short, offering only a 3 year frame/parts and 90 day labor guarantee.
But if you like the idea of being able to watch Netflix from your built-in HD touchscreen while getting your HIIT on, it could still be a good option. See full review.

4. NordicTrack Commercial X22i
Treadmills can make great options for HIIT workouts because they offer different ways to get that heart rate up – sprinting intervals, jogging at gentle slopes, or even walking at steeper inclines.
And when it comes to incline training, NordicTrack's Incline Trainers are about as good as they come.
They offer 3 different models to choose from and the Commercial X22i is their entry-level machine – but even so, it still has what it takes to challenge even the most gifted athletes.
With a 22″ x 60″ running surface, a 4.0 CHP motor, and 2.5″ rollers, the X22i scores very highly in terms of treadmill performance.
But its uncanny ability to reach inclines up to 40% is what really landed it a spot on this list (it can also decline down to -6%, but I'm not sure how much that would come in handy when it comes to HIIT workouts).
The X22i is a beast when it comes to performance, but it's no slouch in the features department either.
With a 22″ HD touchscreen console, this treadmills is well-equipped for streaming workouts through iFit and like the H14, it also comes with the AutoAdjust feature that lets the instructors control your speed/incline settings.
And with an assembled weight just under 400 lb, you won't have to worry about this thing feeling wobbly during use either.
When it comes to the warranty, NordicTrack isn't awful, but it could certainly be better for a treadmill in this price range: 10 year frame, 2 year parts, 1 year labor.
Oh, I almost forgot – the X22i offers another way to get your HIIT workouts in, manual push mode.
With this treadmill, you can set the speed to 1 mph, grab the sled handles, and mimic pushing a sled, essentially turning it into a manual treadmill.
Pretty cool.
Overall, if you're looking for a treadmill to help you get your HIIT workouts in, the Commercial X22i is packed with ways to do just that. See full review.

5. The Concept2 RowErg
Rounding out the list is the Concept2 RowErg (formerly known as the Model D).
See, I told you you can do a HIIT workout on any type of fitness machine.
Anyway, the Concept2 is widely regarded as the best rowing machine in the world.
It's the best selling and most highly rated rower in the world and it also happens to be the rower of choice for many Olympians.
Yeah, it's legit.
What makes the Concept2 RowErg so special?
Quality construction. Yeah, there's really no crazy features on this rower. It's just a really well-built fitness machine.
This is an air rower- this means that like the AssaultBike, the resistance is being provided by a fan slicing through the air.
Again, this means that the harder you pull, the more resistance you get. The resistance is only limited by how hard you can row.
You can see why elite athletes would be drawn to this.
No messing around with dials and switches to increase or decrease resistance, plus this mimics the feel of rowing in water- the harder you pull, the more resistance you meet.
I do want to mention that the RowErg also comes with one of the nicest consoles on the market.
The included performance monitor comes with programmed workouts, games, and feedback regarding your performance.
It's also bluetooth and ANT+ compatible for connecting with most heart rate monitors and fitness apps.
The RowErg uses a steel chain to connect to the fan system for added durability and strength and the seat glides effortlessly over the rail for a smooth rowing experience.
The legs are made out of aluminum and steel, so no issues there.
This rowing machine would be perfect for HIIT workouts – with the unlimited resistance, you could treat it like the AssaultBike and row as hard as you can for say 60 sec, and then row casually for 30-60 sec, and repeat until you're exhausted.
Additional features include:
Ergonomic handles for added comfort during your workout
Easy assembly in 20-30 minutes
500 lb weight capacity
Warranty: 5-year frame, 2-year warranty on monitor and parts
500 lb weight capacity… yeah this rower is built for performance.
The biggest downfalls for the Concept2 are that it takes up a lot of space and the steel chain needs a little oil occasionally.
Otherwise, this is a world class rower that's reasonably priced and backed by hoards of happy customers (plus you can opt for the higher legs to make getting off/on even easier).

Final Thoughts
HIIT workouts have become super popular lately because they help you burn more calories and lose weight while increasing strength, endurance, and power.
They can also be completed in half the time of a more traditional workout.
HIIT workouts can be done effectively from home without equipment, but using fitness machines can definitely augment your workouts and make them more interesting.
The best home fitness machines for HIIT workouts should be tough, durable, and able to provide enough resistance for you to get your heart rate where it needs to be.
And all 5 of the fitness machines discussed here fit those criteria.
If nothing else, I hope this guide shows that you can get a great HIIT workout with pretty much any type of home cardio machine.
Again, as long as you can get your heart rate up with intense intervals, you can do HIIT workouts.
Now some of the above machines might make it a little easier to this than others (and having instructor-led workouts might help some folks as well), but it all really depends on what you're looking for.
Well, that about does it. If you have any questions or comments, please leave them below and I'll get back to you soon.