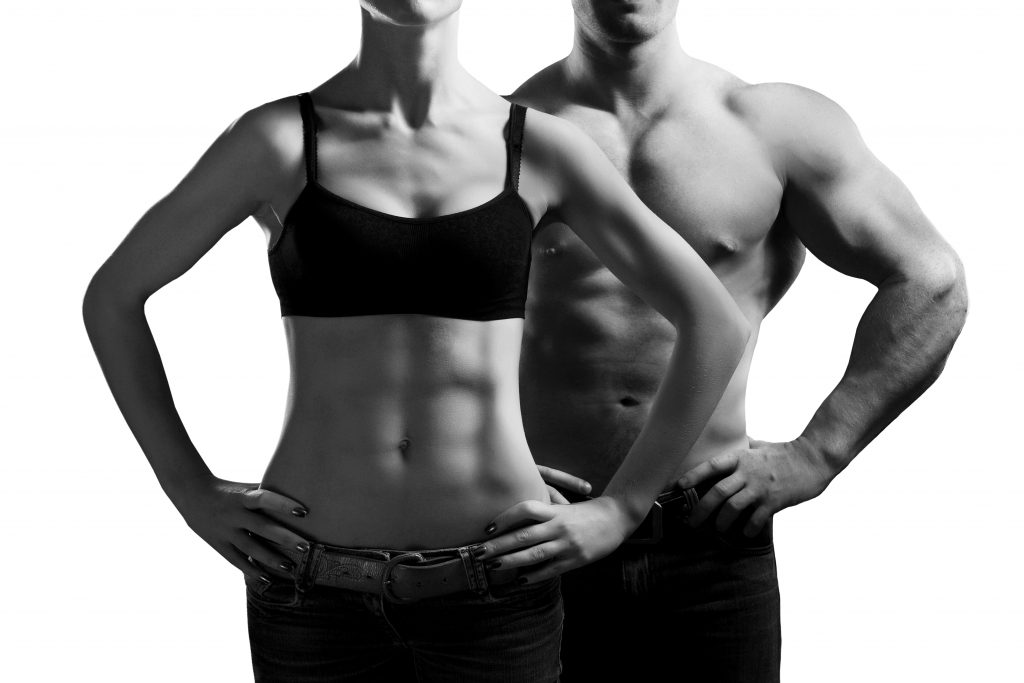 The best home fitness machines for performing HIIT workouts need to be capable of providing an intense workout. These machines also need to be durable enough to withstand the forces these HIIT workouts will create with each use.
While many home fitness machines can be used for creating HIIT workouts, there are a few that outperform the rest. These are the machines that are tough enough and reliable enough to keep up with you for the long run.
After reading this article, you will know what to look for in a HIIT fitness machine and know where to find the best currently on the market. I will discuss the pros and cons of each machine and why I believe each one is well designed for HIIT style routines.
I want to start with a brief discussion on HIIT to make sure we are all talking about the same thing.
Skip Ahead To See The Best Fitness Machine for HIIT Workouts
What Is A HIIT Workout Anyway?
The term "HIIT" gets thrown around a lot these days. You seem to see and hear about it everywhere. From group exercise classes at the local gym to online exercise blogs (myself included), HIIT workouts appear to be the "in" thing these days.
Unlike most fads, I think HIIT is here to stay. That's because it actually works.
High-intensity interval training (HIIT) is a style of exercise where you work at near max capacity for short periods of time, and then rest (or workout at significantly lower intensity) for a given period. These alternating "intervals" are where the name comes from.
The idea is that exercising at high intensity for short periods causes your heart rate to rise higher than it would if you were exercising at a more moderate pace. Performing several of these intervals in one workout results in your heart spending more time near its max capacity.
This style of exercise offers many benefits, including:
Burning more calories during your workout
Burning more calories after your workout due to something called excess post-exercise oxygen consumption (EPOC)
Burning more fat
Increases in strength and cardiovascular endurance
Workouts tend to be shorter (because they are intense)
All of these benefits (and more) have made HIIT workouts very popular. They are incredibly effective for losing weight and improving overall health. But these benefits come at a cost- these workouts are tough.
In order to get your heart rate up high enough during these workouts, you have to push yourself hard. These workouts are uncomfortable, especially the first few times you try them. But if you can get through them, you can make some serious gains.
I'd also like to add that HIIT workouts aren't for everyone. If you have a medical condition or are fairly new to exercise, you may want to start off with something less strenuous.
How To Pick A HIIT Machine
It's true you don't need any fitness equipment to do HIIT. They can be completed rather successfully with body weight exercises alone. It's all about getting your heart rate up and keeping it there through a series of high and low intensity intervals.
But if you are looking for a home fitness machine to augment your HIIT workouts, here are a few things you should consider during your search:
1. Machine Durability
In order to get your heart rate up high enough for a HIIT workout, you are going to have to push yourself hard. This usually means higher resistance levels or higher speeds.
This also means more stress to the fitness machine you are using. In order for a fitness machine to withstand these increased stresses, it's going to have to be durable.
But how can you tell if a piece of exercise equipment is durable or not? Good question. You can always read user reviews and look for complaints of wobbling and unwanted movement- that is usually a dead giveaway.
Also look for complaints that the machine feels "flimsy" or "cheap"- these are more signs that the product won't last.
My favorite tell tale sign though is max weight capacity. This gives us a good idea of how well built and durable a machine is. The higher the weight limit, the stronger the machine. Simple as that.
I look for at least a 300 lb weight limit for any home fitness product, but this is especially important if you will be doing HIIT workouts.
2. Movement Pattern
By movement pattern, I mean what type of exercise does the machine supply? Some fitness equipment designed specifically for HIIT workouts use a stepping movement, but you can really use any type of cardio equipment for these workouts.
The important thing is to find a movement that is comfortable and safe for you to perform. For example, if you have severe knee pain, you may not be able to comfortably perform the stepping motion of a HIIT trainer. That's ok.
Maybe your knee would be more comfortable on a stationary bike or rowing machine.
Before making any final decisions, just make sure you are confident in your ability to safely and comfortably perform the exercise your chosen machine is offering.
PS- that's why I included a variety of exercise machines in this review 
3. Features
Finally, I would encourage you to check the features the fitness machine offers. Figure out which are important to you and choose a machine that checks off as many as possible. Depending on your price range, you may not get everything you are looking for, but that's ok.
If dozens of workout programs and bluetooth capabilities aren't important to you, go with a simpler machine- you may be able to save yourself some cash.
The features that are commonly offered on these types of machines include: preprogrammed workouts, magnetic resistances, heart rate monitors, fans, bluetooth connectivity (to apps), speakers, etc.
---
The Best Home Fitness Machines For HIIT Workouts
1. Assault Fitness AirBike
If you are surprised by my first pick, you must be unfamiliar with the Assault Fitness AirBike. Allow me to introduce you to hands down one of the toughest fitness machines in the world.
The Assault Fitness AirBike has become a popular tool for Crossfit athletes and the military due to its sturdiness and ability to provide intense workouts.
The genius behind the Assault Fitness AirBike is the, um, air bike. Air bikes, or fan bikes, are the perfect tool for interval training because they can provide unlimited resistance. No seriously. The harder you push, the harder the resistance gets.
But the Assault Fitness version is a step above the others due to the quality of construction. This air bike is built with an all steel frame and sealed ball bearings at every moving part for increased smoothness and added durability.
You can simply jump on and start pedaling if you want to. It would be easy enough to create your own intervals. For example, you could pedal as hard as you can for 60 sec, and then slow down and recover for 60 sec. Repeating on and off for as long as your workout needs to be.
Or, you could take advantage of the 7 programmed workouts to lead you through, including a Tabata intervals routine. The Assault Fitness AirBike comes with a simple to use LCD display screen that will track all your stats as well as let you select your workouts.
A few more features I think you will enjoy include:
Handles to work upper body simultaneously
Custom fit seat that can be adjusted vertically and horizontally for a perfect fit
300 lb weight capacity
Warranties: 5-year frame, 2-year parts
The biggest downside to the Assault Fitness AirBike is that it doesn't come with a heart rate monitor. It is compatible with chest strap monitors, but if you wanted one you would have to purchase separately.
Overall though, the Assault Fitness AirBike is a durable piece of equipment that is designed to withstand the toughest workouts from the toughest athletes on the planet.
If you're looking for an exercise bike to fulfill your HIIT workouts, you should consider this one. See full review.

---
2. The Proform HIIT Trainer Pro
As the name suggests, the Proform HIIT Trainer Pro is designed specifically for HIIT workouts. This machine is designed as a stepper with handles to provide a full body workout simultaneously.
The stepping motion though, isn't as vertical as a traditional step machine. It has a horizontal component to make it more of a cross between a stepper and an elliptical.
This combination results in an arc that is less stressful on the knees and more comfortable to perform. If you can comfortably use an elliptical, you should be ok on the HIIT Trainer Pro.
The combination of stepping and punching with the handles results in an effective full body workout that will really get your heart rate elevated. Since this machine is designed with HIIT in mind, it comes loaded with programmed HIIT workouts- 34 of them to be exact.
The Proform HIIT Trainer Pro also comes with 26 levels of resistance to give you complete control over the intensity of your workout. This will give you the ability to really crank up the resistance and get the most out of your HIIT workouts.
This fitness machine is a great choice if you are looking for a high-tech device. The pride and joy of the HIIT Trainer Pro is its 10″ HD color touchscreen display.
Although it was designed to take advantage of all the iFit features, you don't have to if you don't want to. This screen is one of the nicest you'll find on any home fitness machine.
The Proform HIIT Trainer Pro also comes with both grip and chest strap heart rate monitors. This is perfect for HIIT workouts because it will ensure you are working hard enough to get in "the zone".  Additional features I think you will enjoy include:
30 lb flywheel with Silent Magnetic Resistance (SMR) system for quiet and smooth operation
Small footprint, takes up significantly less space than a treadmill or elliptical
350 lb weight capacity
Warranties: lifetime frame, 5-year parts, 2-year labor
The biggest downsides to the Proform HIIT Trainer Pro include customer service and some complaints about it wobbling during use.
Overall though, users are pretty satisfied and agree this machine can provide a world class HIIT workout. It also offers a ton of features for the price. See full review.

---
3. The Bowflex Max Trainer M7
The Bowflex Max Trainer M7 is another home fitness machine designed specifically for HIIT workouts. This machine is designed very similarly to the Proform HIIT Trainer Pro- the M7 also uses a stepper-elliptical combo move for the legs and a punching pattern for the arms to deliver a total body workout.
I had a hard time deciding which machine I prefer. Ultimately, I went with the HIIT Trainer Pro because it has more features and is better priced. But Bowflex is a great manufacturer of home fitness equipment and the M7 is a great product.
If you are not interested in all the bells and whistles, the M7 might be a better choice for you. As one of the more sophisticated models in the Bowflex Max Trainer family, the M7 comes with 11 programmed workouts- this is significantly less than the HIIT Trainer Pro, but still plenty of variety to keep things interesting.
Are you really going to utilize all 34 workouts regularly anyway?
The M7 has 20 levels of resistance, which is more than enough to challenge you regardless of your fitness level. The Max Trainer M7 is designed with comfort in mind. Everything is oversized, from the pedals to the multigrip handle bars.
The M7 doesn't have a fancy touch screen like the HIIT Trainer Pro, but it does have a unique oversized display that is designed to motivate and inform you of your intensity level.
This fitness machine also comes with grip and wireless chest strap heart rate monitors.
Additional features I think you will appreciate include:
Bluetooth connectivity to fitness apps for tracking data
Storage for up to 4 user profiles for saving info
"Add time" feature that makes it easy to extend your workout without interrupting your burn
300 lb weight capacity
Warranty: 3-year whole machine
The biggest downsides to the Bowflex Max Trainer M7 include price and warranty. This machine isn't cheap and the warranty could be longer for a machine in this price range. If price is an issue, check out the more affordable Horizon Peak Trainer HT5.0.
That said, the M7 is a well-built fitness machine that can comfortably provide HIIT workouts from the comfort of your home. It's very similar to the upgraded Max Trainer M8, but with a lower price tag. See full review.

---
4. The Diamondback 510Ic Exercise Bike
The Diamondback 510Ic is a spin bike. Spin bikes are a completely different animal than air bikes. Where air bikes use, well, air (and fan blades) to create the resistance, spin bikes use a weighted flywheel.
Spin bikes offer a ride that closely resembles riding a road bike. They are great for HIIT training because you can really crank up the resistance on them to mimic riding up hills. Click here for a more detailed review of the various types of exercise bike.
The Diamondback 510Ic is a great spin bike because it's durable, has a console (many spin bikes don't), and it's reasonably priced. Disclaimer: I actually own a 510Ic and I use it 3-4x a week.
Click below to see my full review if interested in more about my personal experience with it. But for now, back to the bike.
Diamondback makes a 510Ic model and a 910Ic model. The 510Ic has won multiple awards including "best in class" for its price range. When it comes to spin bikes, everybody starts at the flywheel and how heavy it is.
Most people concur that heavier is better because it provides a more natural, smooth ride. The Diamondback 510Ic has a 32 lb flywheel, which I can say from experience, works very well.
The 510Ic also comes preprogrammed with 12 different workouts, several of which include some variety of intervals. The 510Ic also has 16 levels of magnetic resistance. This is controlled through the console.
The display is pretty simple, nothing fancy at all. But display screens are kinda rare on spin bikes, many don't use them. The fact that the Diamondback 510Ic had one was definitely an important factor for me.
I mentioned earlier that machines designed for HIIT workouts need to be sturdy to withstand the stress of the workout. The 510Ic has a heavy duty frame that doesn't move during use. Even when standing up and cranking up hills, this bike stays put.
It has the feel of a commercial grade spin bike.
Some additional features I think you might appreciate include:
Grip heart rate monitor
Adjustable handlebars
Full adjustable seat
Great customer service
300 lb weight limit
Warranty: 5-year frame and brakes, 3-year parts, 90-day wear items
The biggest downfall for the Diamondback 510Ic Exercise Bike is the uncomfortable seat. But, unfortunately, that's a reality for all spin bikes (and road bikes for that manner)- the seats are uncomfortable.
I will say you get used to it with time, but I still added a seat cushion to help a little.
The Diamondback 510Ic can easily be used for HIIT workouts- simply alternate between hills manually or choose one of the interval programs.
For $200 more you can upgrade to the 910Ic which has a heavier flywheel, double the resistance levels, and is chest strap compatible. See the full review.

---
5. The Concept2 Model D Indoor Rowing Machine
Rounding out the list is the Concept2 Model D Indoor Rowing Machine. See, I told you you can do a HIIT workout on any type of fitness machine. The Concept2 is widely regarded as the best rowing machine in the world.
It's the best selling and most highly rated rower in the world. This is the machine that Olympic rowers train on. Yeah, it's legit.
What makes the Concept2 Model D so special? Quality construction. Yeah, there's really no crazy features on this rower. It's just a really well-built fitness machine.
The Model D is an air rower- this means that like the Assault Fitness AirBike, the resistance is being provided by a fan slicing through the air.
Again, this means that the harder you pull, the more resistance you get. The resistance is only limited by how hard you can row.
You can see why elite athletes would be drawn to this. No messing around with dials and switches to increase or decrease resistance. The Model D mimics rowing in water- the harder you pull, the more resistance you meet.
I do want to mention that the Model D does have one of the nicest consoles on the market. The included performance monitor comes with programmed workouts, games, and feedback regarding your performance.
It's also bluetooth and ANT+ compatible for connecting with most heart rate monitors and fitness apps.
The Model D uses a steel chain to connect to the fan system for added durability and strength. The seat glides effortlessly over the rail for a smooth rowing experience. The legs are made out of aluminum and steel.
This rowing machine would be perfect for HIIT workouts. With the unlimited resistance, you could treat it like the Assault AirBike and row as hard as you can for say 60 sec, and then row casually for 30-60 sec, and repeat until you are exhausted.
Additional features include:
Ergonomic handles for added comfort during your workout
Easy assembly in 20-30 minutes
500 lb weight capacity
Warranty: 5-year frame, 2-year warranty on monitor and parts
500 lb weight capacity… yeah this rower is built for performance. The biggest downfalls for the Concept2 Model D Rowing Machine are that it takes up a lot of space and the steel chain needs a little oil occasionally.
Otherwise this is a world class rower. The Model D is rocking an average user rating of 4.9/5 with over 1,700 reviews on Amazon. For the truly hardcore, check out the more robust Model E.

---
Final Thoughts
HIIT workouts have become super popular lately because they help you burn more calories and lose weight while increasing strength, endurance, and power. They can also be completed in half the time of a more traditional workout.
HIIT workouts can be done effectively from home without equipment, but using fitness machines can definitely augment your workouts and make them more interesting.
The best home fitness machines for HIIT workouts should be tough, durable, and able to provide enough resistance for you to get your heart rate where it needs to be. All 5 of the fitness machines discussed here fit those criteria.
That said, the Assault Fitness AirBike takes the top spot as the best home fitness machine for HIIT. It's durable, reliable, and well priced. Air bikes can offer some of the most intense workouts and can easily fit in most home gyms.
If you are looking for more features and higher tech options, the Proform HIIT Trainer Pro is a great choice. The large touch screen makes it perfect for iFit.
If you have any questions or comments, please leave them below and I'll get back to you soon.