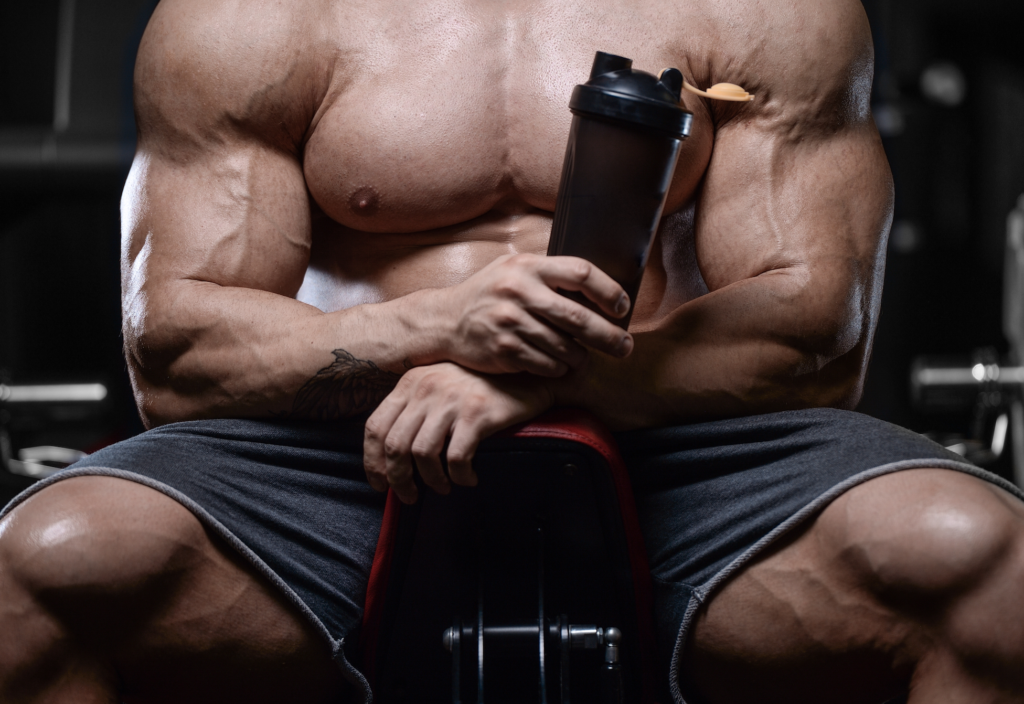 Bowflex offers several home gym models, but the Blaze is probably their most popular. As one of their mid-range home gyms, it finds itself right in the middle of the pack- both in terms of price and available features. And if experience tells us anything, it's that these mid-range models usually provide us the best features-to-price ratio.
But with so many Bowflex models to choose from, it's important to take a good look at what each has to offer and compare your options. Especially since Bowflex offers several models priced similarly to the Blaze.
After reading this review, you will have a good understanding of what the Bowflex Blaze has to offer and how it compares to the other Bowflex home gyms. As always, an educated consumer is a happy consumer.
Bowflex 101
If you don't know anything else about Bowflex, I bet you know "they're the ones with the rods". Yes, yes they are. Bowflex is most well known for their home gyms machines, but they actually produce a little bit of everything in the home fitness genre. They have treadmills, ellipticals, and HIIT trainers too, as well as weight benches and all kinds of accessories.
It all started back in 1986 when Bowflex created their first home gym system, the Bowflex 2000X. From day one, their patented power rod system has provided the resistance for all of their gyms. Well, technically speaking, now they do have a home gym that uses a different resistance system (the Revolution), but all the other models still use the same set up.
The power rods are significantly different than the standard weight stack you find on most home gyms. The resistance they provide is very similar to that of a resistance band- the resistance is less at the beginning of the move and it increases toward the end of the move, as the rod is stretched toward its end range.
Some may like this, because we are usually at our weakest at the beginning of the exercise. If you prefer the feel of barbells and other free weights though, you may not like this because the resistance isn't constant.
Regardless, the power rod system does accomplish what it was designed to do- it provides a smooth resistance system that is pretty safe to use. One great thing about this resistance is that you don't have to worry about changing heavy weights or smashing a finger between plates.
The Bowflex Blaze actually made my list of best home gyms for seniors because of the superior safety element.
This system is also very versatile. Bowflex utilizes this power rod system with a series of adjustable pulleys and cables to provide the user an extensive list of exercise options. The exact number of available exercises varies from model to model, but you can expect to perform anywhere between 26 – 70 different exercises on any given Bowflex gym.
Another common feature to Bowflex home gyms is that they are pretty compact, which is often a necessity. Most of our home gyms are shared spaces- my exercise area is also a lounge area/secondary play room for my kids (of course they seem to think the entire house is their play area).
In situations where space counts, having a compact gym machine can make a big difference. The Bowflex gyms all vary a little in their actual dimensions and a big contributor to their overall size is whether they have a flat bench or horizontal bench. The flat bench takes up a little more space, but offers a few additional exercises. For example, you need a workout area of roughly 8.5″ x 6.5″ to safely use the Blaze.
Speaking of the Blaze, it's time to get to the good stuff.
The Bowflex Blaze Home Gym
I mentioned earlier that the Blaze is one of Bowflex's mid-range gyms. Bowflex actually offers 3 different gyms in this price range and the differences between them are subtle, but pretty significant. After we examine the Blaze, I will compare it to the other Bowflex's in it's price range- the Xceed and the PR3000.
Power Rod Resistance
Like almost every Bowflex home gym, the Blaze utilizes their patented power rod resistance system. The Blaze comes standard with 210 lb of resistance. For the more moderate to advanced lifters, this may not be enough for all exercises, especially some of the leg moves.
A nice feature of the Blaze is that it can be upgraded to either 310 lb or 410 lb of resistance. Actually, all of the Bowflex gyms that use power rods can be upgraded, except for the PR1000 that is limited to the 210 lb starter pack.
The Blaze comes standard with 2 "50s", 2 "30s", 4 "10s", and 2 "5s". Upgrading to 310 lb gets you an extra 2 "50s" and the 410 lb package would include 4 additional "50s".
Keep in mind that when using pulleys and cables, the actual weight you are lifting is reduced. The math behind how to determine how much weight you are actually lifting for each exercise is beyond me, but if you've ever used a chest press machine for example, you probably realized you can lift more on the machine than you can benching a barbell.
Also keep in mind the resistances on these power rods are estimates and the actual resistance you are working against changes throughout the movement (more resistance as the rod stretches farther).
Exercises
The Bowflex machines are renowned for the exercise variety they offer from a single machine. The Blaze doesn't disappoint in this category- it can offer at least 60 different strengthening exercises.
This is accomplished through the use of 3 different pulley systems and several attachments. The upper pulley is used for common moves like lat pulldown and tricep pulldowns. All of the bench press moves utilize the middle pulley. The lower pulley can be used for a bunch of different exercises, from standing bicep curls to leg extensions.
One of the standout features on the Blaze is the sliding seat. This is doable only because the Blaze has a full horizontal bench. Actually, the PR1000 is the only other Bowflex gym that offers a horizontal bench. I mentioned above that the horizontal bench makes the gym a little longer, but it offers you the ability to do aerobic rowing and leg presses- 2 pretty cool exercises in my opinion.
The Blaze gives you the ability to perform a full body workout, including abs and core. Oh, I wanted to mention that the user's manual actually shows you how to do each of the 60 moves they advertise- each exercise on a different page with full instructions on how to set up the pulleys and cables- well done Bowflex!
Assembly
Users all seem to agree that putting the Blaze together is pretty straightforward. Bowflex has mastered the art of creating instructions that actually make sense. The illustrations are large and zoomed in to let you see exactly where the bolts and nuts go.
I also like that there are actual written instructions for each step- this is super helpful and is often overlooked in assembly instructions (IKEA comes to mind). Each step begins with a bulleted list of all the parts you are going to need for that step. The instructions are very well organized and easy to follow.
The Allen wrenches are included, but you will need a few additional wrenches and a Philips head screwdriver to complete the job.
Warranty
The Bowflex Blaze comes with the following warranty, according to a sales rep I spoke to:
5 year frame
Lifetime power rods
If you search for the warranty on this machine, you will see a lot of different answers. I know the warranty Amazon states is very different: 1 year frame, 60 day parts, 5 year power rods. I got my answer directly from a Bowflex rep, so I'm inclined to trust it.
It's kind of odd there would be so many different thoughts on the warranty. Maybe it's because different sellers report different warranties? Maybe the product had one warranty when it first came out, but then the warranty was upgraded to match the newer products coming out? I'm not sure.
Either way, the warranty offered on the Blaze is pretty good. For this price range, it's impressive to see a lifetime warranty on anything.
Weight Capacity
The Blaze has a 300 lb weight capacity. This is pretty solid and should be expected from a mid-range priced home gym. That's high enough to handle most users. It  also shows that this gym is pretty solidly built. Higher weight capacities are always preferred and I always shoot for at least a 300 lb weight limit when I'm looking for exercise equipment.
Additional Features
There aren't a lot of "additional features" on this home gym, it's a pretty straightforward machine. I did want to mention which attachments are included though:
Lat bar
Handgrips
Ankle strap
Squat bar
Leg developer
Basically every attachment you need to perform the 60 different exercises discussed is included. There's also an instructional place card with a list of the most common exercises that attaches to the frame- it's a handy reference tool.
You should also know that the horizontal bench folds up for storage, basically cutting the footprint in half.
Similar Bowflex Gyms
The Blaze is one of 3 mid-range home gyms Bowflex offers. I wanted to include a quick comparison just to point out the differences.
The Xceed is one of the other similarly priced gyms. The biggest difference between the Xceed and the Blaze is that the Xceed comes with a vertical bench. You can still do all of your bench press moves, but you can't do leg press or aerobic rowing. The footprint is a little smaller too since the bench isn't as long.
The other similar Bowflex gym is the PR3000. The PR3000 is priced a little higher and actually offers fewer exercises (~50). It too has a vertical bench, so no aerobic rowing or leg press. The big benefit here though is that it has the "quick change system"- this makes it a lot easier to change between exercises (no switching cables).
Speaking of which, I should mention that for the Blaze and any other gym without that quick change system, it does take some time to switch the cables to set up between exercises. It all depends on what exercises you are doing- sometimes the changing is very minimal because you can do several exercises for similar set ups.
Final Thoughts
The Bowflex Blaze has become one of their most popular home gyms for good reason- it's priced well and is very versatile. Few home gyms these days can offer 60 different exercises from a single piece of equipment. It's also backed up by a good warranty and is pretty easy to assemble.
As long as you don't mind switching the cables to set up your different exercises, I don't think you'll be disappointed with the Blaze. In this price range, it's definitely one of the best options out there. To answer my original question- yes, the Blaze can most certainly stand the heat (no need for it to get out of the kitchen).
If you are a little weary of switching the cables or are looking for a vertical bench, you should check out the PR3000 or the Xceed- both are equally as impressive.