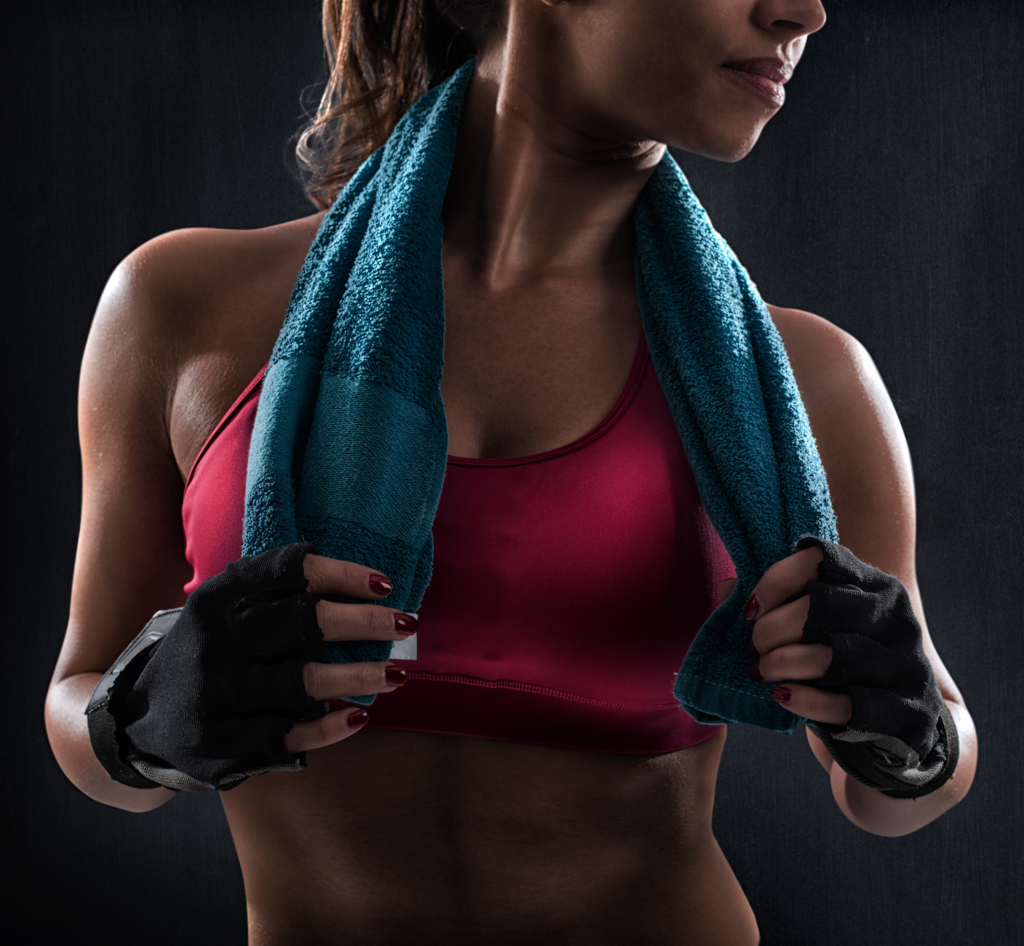 The Bowflex PR1000 is one of the company's earlier models and is currently their most affordable home gym offered. The Bowflex brand has been around for a long time and has a great reputation, but in a market saturated with budget gyms, does it make sense to invest in the PR1000 now?
In order to help you answer this question, I want to take a close look at what this gym has to offer. I also want to give you a quick comparison to show you how this gym holds up against other gyms in the same price range.
Let's get started with a quick word on Bowflex.
A Quick Intro To Bowflex
I'm sure you've seen the Bowflex infomercials on tv before. They've been running for years now and odds are, if you try to watch tv before 7am, you've seen one. They're almost as infamous as the Total Gym infomercials, although they don't seem to have the same star power (sorry Bowflex, they got Chuck Norris and Christie Brinkley).
Bowflex came out with their first home gym in 1986. Their trademark, of course, was their patented "power rod" resistance system. Most of their subsequent home gyms would continue to use this unique resistance system which definitely made them stand out from the crowd, as well as become some of the most popular home gyms in the world.
The Bowflex brand is part of the larger company Nautilus, Inc who also owns the Schwinn and Stairmaster brands (and Nautilus of course).
Although Bowflex is well known for their gyms, they also produce many types of cardio equipment and fitness accessories such as benches and dumbbells.
Bowflex has created an empire in the home fitness world. Their products are often highly rated by users and their decades of innovations have helped them create a spectacular reputation as a company.
Now that you have been acquainted with the company, let's dive into their most affordable home gym system.
The Bowflex PR1000 Home Gym
The PR1000 is affordable enough to be considered a budget gym in my book. It's several hundred bucks cheaper than any other home gym Bowflex is offering these days, but it still has a lot of the key features you find in the more expensive models.
Power Rod System
First and foremost, this gym also uses their power rod resistance system. All of their home gyms do, except for one of their newer models, the Revolution, which is using a whole new system based on NASA technology.
If you've never used a Bowflex before, I would say the feel of the power rods is similar to that of a nice resistance band system. You get a smooth feel as you pull against the rods, there's no jerky unwanted movements. One of the benefits of this type of system, is that there is less resistance at the beginning of the movement, where your muscles are at a mechanical disadvantage.
As you reach the mid and end-range points of the movement (where your muscles are at their strongest), the resistance has increased to it's full potential.
Just like with a resistance band or cord, the farther you stretch it, the more resistance you feel.
The PR1000 uses these power rods to provide the resistance for all of the available exercises. The rods are fixed in place and don't move. Instead, you use a series of pulleys and cables to perform different upper and lower body exercises using the same rods.
This gym comes with 210 lb of total resistance, broken down into: 2 "50s", 2 "30s", 4 "10s", and 2 "5s". Some of the later models can be upgraded to 310 or 410 lb by purchasing additional power rod packages.
Exercises
The PR1000 boasts that you can perform at least 25 different exercises on this machine. This gym comes with an adjustable bench, giving you the ability to perform classic bench press and flys as well as incline and decline varieties.
The high pulley allows you to perform moves like lat pulldown, high rows, tricep pulldowns, etc.
The lower pulley could be used for bicep curls, low rows, delt flys, crunches, and trunk rotations to name a few.
An innovative feature on this gym is it's sliding seat. This one little feature gives you the ability to perform leg presses and cardio rowing, which I think is huge. You could literally use this gym as a rowing machine if you wanted to.
The PR1000 also includes a leg developer attachment. This is the piece at the end of the bench that lets you perform leg extensions and ham curls. As you can see, this gym is well equipped to offer you a full body workout.
It's also equipped to offer a solid cardiovascular workout. The cardio rowing alone would check off this box, but it doesn't take long to switch between exercises on this system either. This means less wasted time between exercises. It also means your heart rate stays elevated longer, causing you to burn more calories and fat in the meantime.
Assembly
The PR1000 does require assembly. Everything comes in one box, so that box is pretty heavy (~140 lb). The instructions recommend 2 people for assembly, but most users report they were able to successfully put it together by themselves.
The instruction manual is straightforward- the pictures are large enough to see and the directions are easy to follow. The wrenches you need for installation are included, however you might find it easier to use your own if you have them.
If you are handy, you shouldn't have any problem putting this together. Even if you aren't particularly skilled, you should still be able to get this together within a couple of hours (but you might want to find someone to help).
Warranty
This home gym does come with a warranty, something that can't be said for all budget gyms. Bowflex backs the PR1000 up with the following guarantee:
Machine: 1 year
Parts: 60 days
Power Rods: 5 years
This warranty isn't great, but it's about what we should expect for a home gym in this price range. It would be nice to have seen a parts warranty of 1-2 years, but again, the PR1000 does fall in the budget category, where warranties are less than stellar. We have to remember there are reasons why these gyms cost less money.
Weight Capacity
Weight capacity is something we can't forget to look at when purchasing fitness equipment. It not only lets you know whether you can safely use the product or not, but it also gives you a good idea of how sturdy the product is. Higher weight capacities tell us the product is more durable, more heavy-duty if you will.
The PR1000 has a 300 lb weight capacity, which is pretty good. I try to aim for at least a 300 lb weight capacity on any equipment I'm considering. That's especially good for a budget gym.
Additional Features
A couple of extra features I wanted to point out- this gym folds in half for storage. When it's not being used, the bench folds vertically, which cuts it's foot print in half. This is a game changer for those of you who have limited workout space.
This gym also comes with an adjustable media rack to hold your tablet while you workout. At first glance, this didn't make much sense to me- who's watching a movie or reading a book while they lift weights?
But, it occurred to me you can turn on workouts and follow them on your tablet. Kind of like having a personal trainer there with you I guess. Speaking of workouts, the owners manual comes with 7 different workout plans- a nice touch.
The Competition
In order to compare the PR1000 fairly, we need to look at other home gyms in the $300-$500 range. Doing so, we do come up with a couple of home gyms worth discussing.
The first is the Marcy 150 lb Home Gym Station. This is a more traditional home gym machine- it uses a weight stack and cables to provide the resistance for all the exercises. This gym includes a lat bar, chest press/fly station, and leg developer. It also has a removable curl station for preacher curls.
With some imagination and the included attachments, you should be able to perform 15-20 different exercises at least. The Marcy 150lb gym has a 2 year warranty on the frame- again, not a great warranty.
I've used this gym before and it works well. It's small and compact, good for beginners or folks with small exercise spaces at home. It actually made my list for best home gyms for seniors.
Another home gym system that is prime competition for the PR1000 is the Total Gym 1900. There are a ton of Total Gyms on the market, even though only a handful are still offered directly from Total Gym. The 1900 is the nicest of the numerically named gyms and is priced a little lower than the PR1000.
Total Gym is another gym system that is a little different than the standard weight stack machine. They use your body weight and a pulley system to produce the resistance for each exercise. You change the resistance by adjusting the height of the slide board, effectively increasing or decreasing what percentage of your body weight you are lifting for each move.
The Total Gym 1900 has a lot to offer. Like all of these gyms, they are very versatile- the 1900 offers users over 60 different exercises, including options for arms, legs, and core. It also has a 350 lb weight capacity and doesn't require assembly.
I'm also a big fan of the Total Gyms and have used them in the past in different therapy clinics. They work great for rehab because they are so low impact and adjustable.
As you can see, the PR1000 definitely has some competition in it's price range. The Marcy 150 lb and the Total Gym 1900 are both high quality gyms at great prices. The 1900 has them both beat in terms of overall exercise variety and the Marcy is the only one that uses weight plates.
Final Thoughts
Overall, I think the Bowflex PR1000 has a lot of value to offer. It's well balanced, offering users a good selection of exercise variety. Personally, I really like the cardio rowing function, but using the belt to perform leg presses is pretty cool too.
It also has a respectable weight capacity and isn't too difficult to assemble. The warranty could be a little better, but that's to be expected in this price range unfortunately.
If you are open to trying out the power rod resistance system, I don't think you'll be disappointed. The Bowflex home gyms are well designed and can help you reach your fitness goals.
Bowflex didn't become one of the most popular fitness brands over night. They've been in the game for a long time and have earned that good reputation through years of successful products.
The PR1000, being their most budget friendly model, isn't as sophisticated as their other gyms, but for the price you really can't go wrong. To answer my initial question: yes, I think it is a smart investment.
If you aren't sure about the power rods though, the other 2 gyms mentioned above are your other best options in this price range.