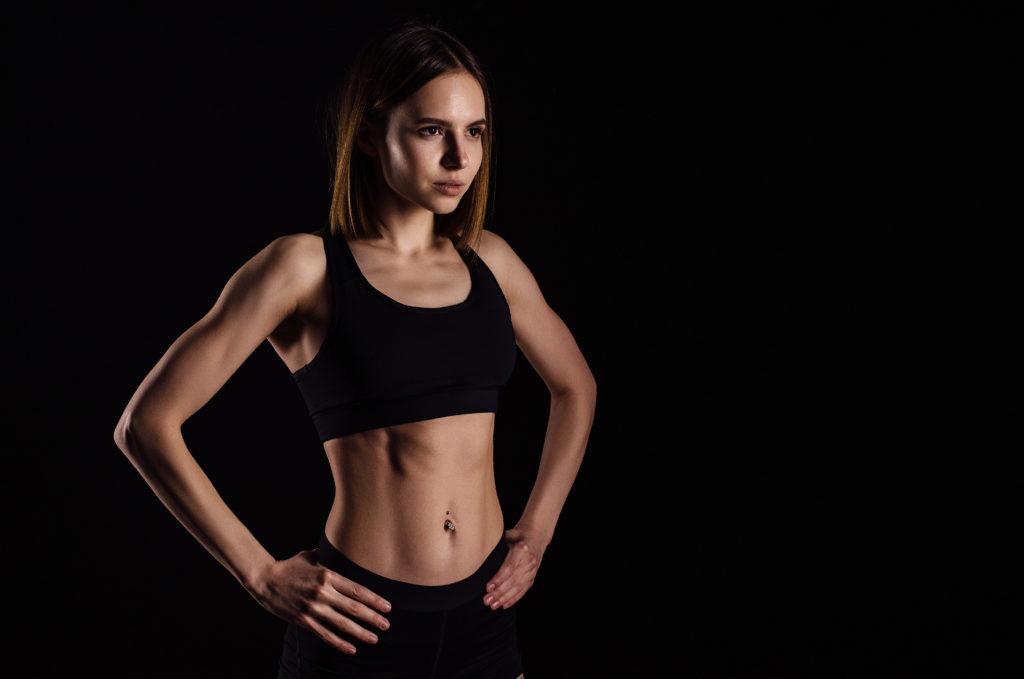 The Xceed is one of Bowflex's mid-range home gym systems. With so many different models in their lineup, the Xceed could easily be overlooked. After all, many of the Bowflex's appear to have similar features and all of the mid-range gyms are priced similarly. What, if anything, sets the Bowflex Xceed apart from the rest? Does it have enough where it matters to warrant bringing it into your home?
My goal for this review is to help you answer these questions and give you a thorough look at what the Xceed has to offer. After all, the more informed you are, the more likely you are to be satisfied with whichever home gym you decide on.
To Bowflex Or Not To Bowflex…
If you've never used a Bowflex before, you may be a little weary of the power rod system. This is reasonable and I definitely understand your reservations. It's definitely a unique system. It sure looks a lot different than all the other "normal" home gyms out there. There aren't any weight stacks or plates involved, that's kinda weird.
Bowflex's power rod system is definitely what sets them apart from every other home gym on the market. Like everything else in life, it isn't perfect. It has it's pro and cons. Let's start with the pros:
Safe to use- there is no fear of weights slamming down while adjusting your resistance here, there's also no fear of being crushed by a barbell. The power rods are stationary at one end with the other end attached to a cable. The high safety ratio is one of the reasons one of the Bowflex's made it onto my best home gyms for seniors list.
Smooth resistance- the resistance itself is similar to the feel of using a quality resistance band or cable. Like a resistance band, the farther the power rod bends, the more resistance you feel. This means the exercise you are doing is easier at the beginning of the movement (when your muscles are usually at their biggest disadvantage and weakest) and it becomes harder as you reach the middle and end of the movement (when your muscles have an advantage and are at their strongest).
Very versatile- Bowflex does a good job of using multiple pulleys and cable systems to provide a large number of exercises using the same power rod set. Depending on the model, you can expect to perform anywhere between 26 – 70 different exercises.
Heavy resistance- the power rods can provide more resistance than you might think. The Xceed comes standard with 210 lb of power rod resistance, however it can be upgraded to 310 or even 410 lb. Keep in mind though, just like a cable system with a weight stack, the use of pulleys is going to reduce the actual amount of resistance you are lifting against.
Like I said, power rods aren't perfect and they aren't for everyone. A couple of cons to consider:
Lots of cable adjustments- it's great that the Bowflex Xceed can offer so many exercise options, but unfortunately you have to do a lot of cable connections and pulley adjustments when switching between exercises. You will probably have to reference your user manual when switching exercises until you learn all the different combinations. Some Bowflex's have the "quick change system" to reduce this time, but the Xceed doesn't.
Not great for adding muscle mass- if you are looking to add some serious muscle mass, the power rods probably aren't for you. When it comes to good ol' fashioned power lifting, nothing beats hitting the iron. I would recommend the power rods more for getting tone and lean.
That said, when it comes to compact home gym systems, few have the accolades that Bowflex systems have. They have definitely designed a unique system that does a great job of proving a ton of workout options in a pretty compact machine.
Now, let's take a closer look at the Xceed.
The Bowflex Xceed Home Gym
I mentioned that the Xceed is one of their mid-range gyms. It's priced higher than their cheapest model, the PR1000, and significantly lower than their top of the line Bowflex Revolution. It's priced very similarly to the PR3000 and Blaze models, but a little more on them later.
Power Rod Resistance
We just spent some time discussing the power rod system in detail, so I don't want to repeat myself here (so I won't). I just want to mention that the Xceed comes with the standard 210 lb of resistance. And unlike the PR1000, it is upgradeable to 310 lb or 410 lb of resistance.
The standard 210 lb of rods is broken down as: 2 '50s', 2 '30s', 4 '10s', and 2 '5s'.
When you upgrade to the higher sets, the extra resistance comes as pairs of '50s'.
Exercises
One of the biggest benefits of the Bowflex gyms is their vast variety of exercises. Similar to the Total Gyms, they give you the ability to perform dozens of different moves by using the different attachments and handles. The Bowflex systems utilize a series of pulleys and cables to pull this off.
The Xceed claims that you can perform at least 60 different moves on it. It pulls this off by utilizing 3 different pulley systems- upper, middle, and lower.
The upper pulley is used for exercises like lat pulldown, as well as variations on tricep pulldowns and even high rows. The middle pulley is used for your chest press exercises, but can also be adjusted for performing crunches, flys, and tricep extensions as well.
The lower pulley is used with the leg developer, but can also be used to perform moves like bicep curls, shoulder flys, and upright rows.
The Xceed has a vertical bench instead of a horizontal bench. This means a couple of things. First, it makes it a little more comfortable to on and off of. Think about how easy it is to access a chest press machine at the gym. With a vertical bench, you don't have to worry about straining your back if you have back issues.
Don't worry, you can still perform moves like incline and decline chest press- the different angles are achieved by changing the angle of the pulley.
Having a vertical bench also means the Xceed takes up less space than a gym with a horizontal bench. Something that comes in handy if your workout space is limited to begin with and every inch counts.
One disadvantage of the vertical bench though, is that you don't get the cardio rowing feature.
Assembly
The Xceed home gym does require assembly. Don't be overwhelmed when you open the box, there are a lot of pieces. But users all seem to agree that Bowflex has some of the best assembly instructions you're every going to find. Users even comment on how tidy and well packaged everything is in the box.
It's possible to put this together by yourself, but it will go a little faster with a friend helping. Most users are able to fully assemble the Xceed in a couple of hours- not bad for a home gym system.
The instructions make a lot of sense. The illustrations are enlarged and it's easy to see which bolt a nut combination is going where. I also like that Bowflex includes bulleted instructions for each step, as well as additional notes to make your life easier.
Warranty
Warranty is an important feature for any piece of home exercise equipment and should always be taken seriously. The Xceed comes with the following warranty:
1 year frame
60 day parts
5 year power rod
This isn't a particularly impressive warranty. I must say for a mid-range gym, I'd expect a little more. This is actually the same warranty they offer on the PR1000 which is about $300 cheaper. It's also interesting that there's only a 5 year warranty on the power rods here- on the Xtreme 2SE, they offer a lifetime warranty on the power rods… aren't they the same rods?
Weight Capacity
The Bowflex Xceed has a max user weight capacity of 300 lb. This is pretty standard for gyms in this price range and should be enough to handle most users. Weight capacity is a good indicator of build quality- a 300 lb weight capacity tells us that this gym is pretty solid.
Additional Features
There aren't really any additional features on the Xceed that we haven't already discussed. I did want to let you know which attachments are included with the purchase though:
Lat pull down bar
Pair of handles
Ab harness
Squat bar
Leg developer
These are all the attachments you need to perform the 60+ exercises advertised. P.S. – the included owner's manual shows you in detail how to set up the gym and perform each one of the 60 exercises (well done Bowflex!)
The Bowflex Competition
I wanted to include a quick comparison to the other mid-range Bowflex systems to see how the Xceed compares. The 2 most similarly priced Bowflex's are the Blaze and the PR3000.
The Bowflex Blaze offers roughly the same amount of exercises and comes with the same standard 210 lb of initial resistance. It too can be upgraded to the higher resistances. One small difference is that the Blaze comes with an instructional card that attaches to the gym with a list of some of the more common exercises.
The biggest difference between the Blaze and the Xceed is that the Blaze has a horizontal bench. This makes this gym a little longer, but it does give you the ability to perform cardio rowing with the sliding seat, which I think is a nice touch. Although it's a little longer, it folds up for storage.
The Blaze currently costs about $25 more on Amazon at the time this was written, so it really comes down to whether you want a vertical or horizontal bench.
The PR3000 actually offers fewer exercise options at roughly 50. It too has a vertical bench, the same standard resistance set up, and a 300 lb weight capacity. There are 2 big differences though: the PR3000 includes the quick change system (takes less cable/pulley adjustments to change exercises) and it has a 7 year warranty on the power rods.
At the time this was written, the PR3000 costs about $100 more than the Xceed. Does the quick change system and extra 2 years on the warranty warrant the additional cost? That's really a personal question for you to think about, but for me, I would probably say "yes".
Final Thoughts
The Bowflex Xceed is one of the company's mid-priced home gym systems and I think it definitely has plenty to offer for folks looking for an "all-in-one" home gym. There's no doubt that the fact that it can offer 60 different exercises (and that the instruction manual actually shows you how to do each move individually) is impressive.
Assembly is straightforward and the instructions are easy to follow. It also has a decent weight capacity of 300 lb. I think the lackluster warranty is the Xceed's biggest downfall- I still don't understand why the power rods have different warranties on the different models?
In terms of comparing the Xceed to the other similarly priced Bowflex's, there are real differences to justify the different models. Sometimes brands come out with a bunch of models just to justify unnecessary price hikes, but I think the differences between the Xceed and the Blaze/PR3000 are beneficial. They give you the chance to choose between a vertical and horizontal bench, as well as going for the easier to use quick change system.
Overall, I think the Xceed is a solid home gym. In terms of size and number of exercises offered, it's right up there with the Total Gym systems, which I love. When comparing these 3 mid-priced Bowflex's, I recommend you first decide on a vertical or horizontal bench, and then go from there.
If you do decide on the Xceed, I don't think you'll be disappointed…few are.