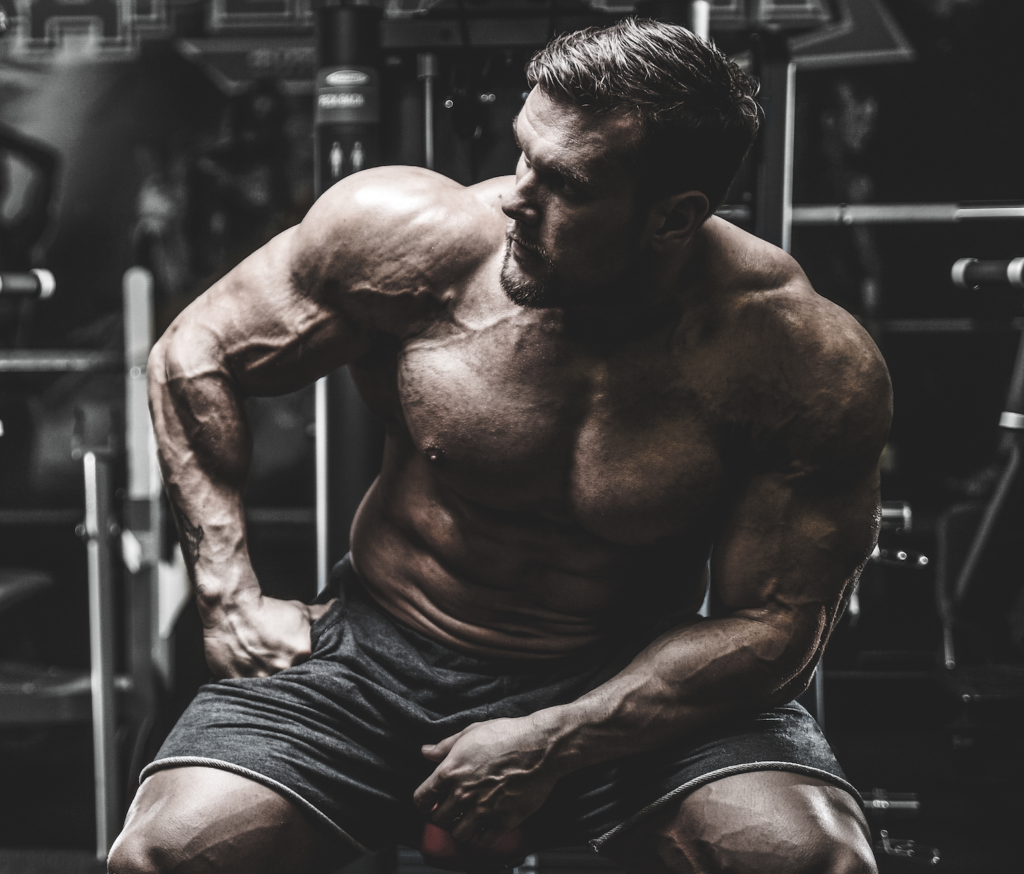 The Revolution is the newest and most expensive home gym in the Bowflex lineup.
For this gym, Bowflex switched things up completely and abandoned their patented power rod resistance system used in every other gym they make.
I know, I know- I never thought I'd see the day.
Taking its place though, is the space-aged resistance system known as "SpiraFlex".
The question is though, can the Revolution, with it's new fancy technology, meet (or exceed) the high standards we've come to expect from Bowflex products?
In other words: is the Bowflex Revolution a smart buy in a market saturated with home gym machines?
Does it really make sense to invest the extra money in this gym or are the older power rod machines a safer bet?
Well, my goal for this review is to help you answer these questions and decide whether or not the Revolution should be your next home gym.
Let's start from the beginning…
What In The World Is SpiraFlex?
When I first heard of the Revolution and their "NASA technology" I was a little skeptical – as you all should be, by the way, never believe anything you're told until it's proven.
Anyway, I started digging a little and it turns out this technology really was invented for astronauts to exercise in space.
As someone who loves space and planets and all that jazz, I was instantly intrigued to find out how our astronauts stay healthy on missions.
Something us non-astronauts might not consider is that it gravity is important for our well-being, in more ways than one.
Walking on Earth, where we have gravity pulling us down and keeping us connected to the surface puts pressure through our bones and muscles.
This pressure forces our bones (and muscles) to respond by maintaining a certain level of mass and strength.
In space, where gravity isn't applying this force, astronauts can lose bone mass rapidly.
So in order to prevent this from happening, they started finding ways to exercise against resistance (resistance training).
Thing is, free weights don't exactly work in space- remember the whole no gravity thing?
Long story short, this brilliant inventor by the name of Paul Francis designed a resistance system for NASA that isn't reliant on gravity to provide the resistance.
SpiraFlex is born.
The goal was to design a system that replicated the feel and benefit of using free weights but didn't require gravity or the weight (space is limited in space ships).
To accomplish this, Mr. Francis designed discs that use stretchy bands and spokes to provide resistance as they turn.
These SpiraFlex discs come in different resistances and can be attached to each other for the cumulative effect of the resistance- like adding more plates to a barbell.
Unlike traditional resistance bands that provide more resistance as they are stretched farther, the SpiraFlex discs are designed to provide a uniform resistance throughout the movement, similar to the feel of using free weights.
NASA has been using this technology for the last 10 years or so on the International Space Station.
With the overwhelming success of SpiraFlex in outer space, Francis made the wise decision to license his technology for use in the newest Bowflex gym, the Revolution.
The Bowflex Revolution Home Gym
The Revolution is a brilliant name for this machine by the way- it's their first gym that utilizes a new technology ("revolutionary" design) AND the SpiraFlex discs work by spinning (or "revolving")- get it?
I think it's great, very clever.
I hope whomever came up with this got extra kudos. Anyway, back to business.
At first glance, the Bowflex Revolution is an impressive looking machine. It's very sleek and looks like something you would find in a commercial gym setting.
Pros
SpiraFlex technology provides consistent resistance without the bulk and weight of free weights
Able to perform over 100 different exercises
Upgradable resistance up to 300 lb
All necessary accessories included with purchase
Good warranty
Solid weight capacity of 300 lb
Straightforward assembly
Able to quickly switch between exercises with quick change system
Seat rail folds up for storage
Cons
Large machine, takes workout area of 10′ x 7′ to use
Pricey
SpiraFlex Resistance
We just discussed what this technology is all about and where it came from, so I don't want to repeat myself here. Instead, I want to look at how the Revolution uses SpiraFlex specifically.
You have 2 options with the resistance bundle for the Revolution: standard or upgraded.
The standard SpiraFlex bundle comes with 220 lb worth of resistance. These come in the form of:
4 x 5 lbs
4 x 10 lbs
4 x 20 lbs
2 x 40 lbs
The upgraded bundle comes with an additional 80 lbs worth of SpiraFlex discs for a total of 300 lb.
The extra 80 lbs comes in the form of 2 additional 40 lb discs.
A quick note- 2 of the 5 lb discs are attached to the machine permanently and can't be removed, so the the lowest resistance on the Revolution is 5 lb.
As home gyms go, starting out with 220 lb worth of resistance is pretty impressive.
Comparing it to classic weight stack home gyms, most of them come with anywhere between 150 – 210 lb standard.
All of the other Bowflex gyms come with 210 lb of power rod resistance standard, though most models can be upgraded to 410 lb with the purchase of additional power rods.
Keep in mind that the traditional power rods offer a different form of resistance.
The power rods feel more like resistance bands, where the resistance increases as the rod is stretched throughout the movement.
The SpiraFlex discs are designed to provide a more consistent resistance throughout the entire movement (resistance at beginning of move is same to that felt at end).
And since the SpiraFlex technology is designed to feel more "authentic" or feel more like free weights, the 220 lb that comes with it is on the higher end of the norm (in comparison to other home gyms on the market).
Exercises
The Revolution boasts that you can perform at least 100 different strengthening exercises on this single piece of equipment.
Often home gym brands will makes claims like this with little evidence to prove their point- they might show you 20-30 different moves and then leave it up to your imagination to figure out the other 70.
But not Bowflex.
In their user manual they walk you through how to set up the Revolution and perform 101 different exercises (yes, I counted them).
On a side note- I want to give a shout out to Bowflex for providing the best user manuals I've ever seen, not just on this gym but all of their gyms.
Their manuals are thorough and provide great information on their product, but also give insight on how to set up your workout schedules and even provide nutrition guidance.
Anyway, the Revolution provides great exercise variety.
It pulls this off by using 2 independent freedom arms that can be adjusted in 10 different positions, offering 170 deg of mobility (kinda like a functional trainer).
This not only provides a large number of exercises to choose from, but it also gives you a lot of freedom in adjusting each exercise position to ensure it fits you correctly and feels comfortable to perform.
This gym has an adjustable seat and a sliding seat rail too.
The sliding seat rail is a notable feature because it allows you to perform aerobic rowing (like a rowing machine) and leg presses.
The Revolution also comes with several attachments that will help you perform many of those included exercises. The attachments include:
Leg press plate
Preacher curl attachment
Leg press seat back
Foot harnesses
Curl/pressdown bar
Hand grips
You may have noticed there is no lat pulldown bar with this machine. The design of the 2 independent arms makes a traditional lat pulldown with a bar undoable.
When it comes to overall exercise variety, few home gyms can compete with the Revolution.
The only home gyms that can compete and possibly offer more variety are the Total Gyms.
And he Revolution does boast the most versatility of all the Bowflex home gyms to date.
Assembly
I mentioned how Bowflex does a great job with their user manuals – well, they also do a great job with their assembly instructions.
The instructions are organized in a very logical way and all of the illustrations are large enough so you can actually make sense of what is going on.
There are also bulleted written instructions telling you exactly what to do for each step.
They even list out specifically which parts you will be using, what hardware (with pics) you are using, and what tools are necessary for each step along the way.
Bowflex even describes in detail the best way to unpack the gym – in a nutshell, these instructions are thorough and easy to follow.
All of the Allen wrenches you will need are included with the Revolution, but you'll need to provide your own Philip's head screwdriver and 3/4″ wrench however.
Even though the instructions are great, this is a large machine with a lot of parts, so expect to spend 2-4 hours putting it together.
It would also be convenient to have a second person helping.
And I'd make sure to assemble the Revolution where you want to keep it – this gym weighs 336 lb fully assembled.
It does have transport wheels built in to make transporting doable, but it's still heavy.
The seat rail also folds up for storage or when it is being moved. This is a nice feature because this gym takes up a lot of space during use- Bowflex recommends an area of 10′ x 7′ to use safely.
Warranty
The Revolution comes with the following warranty:
10 year machine/parts (including SpiraFlex discs)
90 days labor
This is a pretty decent warranty for a home gym of this price.
Like anything, with time and use this gym will eventually start to breakdown, so I think 10 years on the parts is a fair guarantee.
Labor warranties are always short, but the industry standard is 1 year, especially for products in this price range, so it would be nice to see a longer guarantee here.
Overall though, not a bad warranty.
Weight Capacity
The Revolution has a max weight capacity of 300 lb.  This is the same capacity as all of the other Bowflex home gyms.
This is pretty standard for home gyms and should be plenty to accommodate most users out there.
That said, this is a very robust machine and I would expect a little higher.
The Total Gym Fit for instance has a weight capacity of 450 lb.
Quick Change System
I wanted to mention the quick change system, even though it doesn't really apply to this gym. Some of the other Bowflex gyms that use power rods come with the quick change system.
It's basically a design feature that allows you to switch between exercises rapidly without having to change cables.
This is a big deal with the power rod machines because the models without it (like the PR1000 and the Blaze) take more time to set up between exercises.
Switching between exercises can involve re-routing cables and moving pulleys around, depending on the exercises you are switching between. It doesn't take forever, but it can take a few minutes.
Machines with the quick change system (like the PR3000 and Xtreme 2 SE) can switch between exercises in seconds because you don't have to re-route any cables. You still may have to adjust a pulley, but that is easily done.
The Bowflex gyms with this feature allow you to save a lot of time with your workout. It comes in especially handy if you are trying to do circuit training or HIIT workouts that include short rest periods between sets.
I'm not sure if the Revolution counts as having this feature or not because there aren't any power rods involved.
But you can easily switch between exercises on this gym without having to re-route any cables, so technically speaking, I guess the Revolution does have the quick change system.
Either way, this gym does make it easy to rapidly switch between exercises.
Final Thoughts
The Bowflex Revolution is the brand's first home gym to try out a new resistance system- SpiraFlex.
And if the NASA technology is good enough for astronauts staying healthy on the International Space System, it should work just fine in a home gym, right?
Well, if you ask me, I think it looks good.
The idea of having a resistance system that feels like free weights, but doesn't take up as much space or weigh as much as plates sounds great.
To answer my title question- yes, this could be the future of home gyms.
Either way, the Revolution certainly has a lot to offer.
The independent freedom arms provide a ton of exercise versatility, literally over 100 exercises.
It also comes with 220 lb of resistance, plenty to challenge most of us mortals, but it is upgradable to 300 lb for added cost if you are superhuman.
Assembly isn't too bad either and it's backed up by a solid warranty.
In other words, the Revolution is definitely the nicest Bowflex gym to date, but it isn't perfect.
The most obvious downside is the asking price. There's no getting around it, the Revolution isn't cheap.
The other issue is that it takes up a lot of floor space- Bowflex recommends an area of 10′ x 7′ to operate safely, a lot of homes don't have that much room to dedicate to a gym machine.
One redeeming factor though, is that it does fold up for storage when not in use.
If you do have the budget for it, the Revolution is likely the only piece of fitness equipment you'll need as it's well-equipped to provide a full body strengthening workout as well as cardio rowing.
And being able to switch rapidly between exercises makes it possible to do circuit training as well.
Overall, the Revolution is a very nice home gym system. It's more expensive then Bowflex's other power rod machines, but it's definitely a more advanced model.
If you have the room and budget for it, I doubt you'll be disappointed.