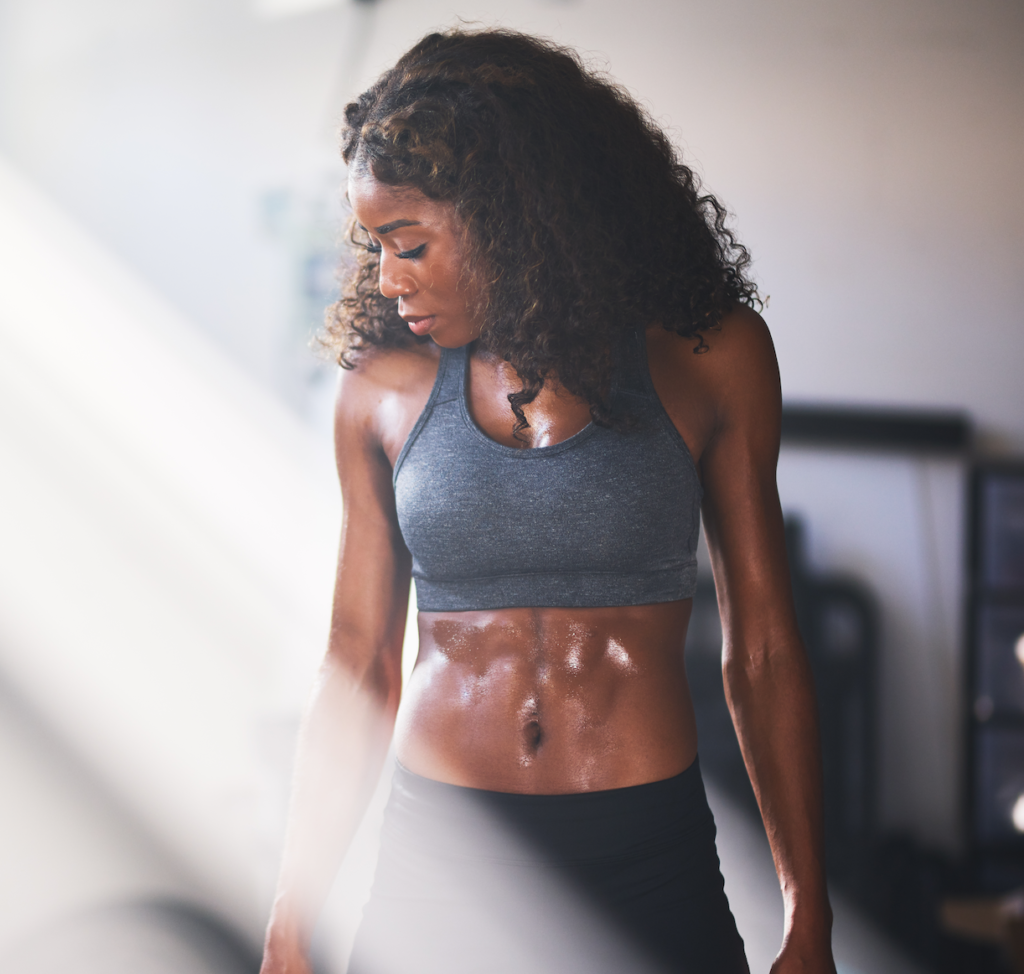 If you've been searching for a home gym machine, the chances are good that you've come across Bowflex products. The PR3000 is one of three mid-range home gyms Bowflex currently offers in their lineup. But with similar features and similar prices, is there anything that sets the PR3000 apart from the rest of the pack? 
Yes, there is actually a pretty significant difference- the introduction of the "quick change system".
But before we get too far ahead of ourselves, I want to start from the beginning with a quick word on Bowflex. Then I want to dive right in and discuss everything the Bowflex PR3000 has to offer. 
After reading this review, you should have a better idea of whether or not this is the right home gym system for you.
A Quick Word On Bowflex
Over the last 30 years, Bowflex has become one of the leading names in home fitness equipment. They started with (and are most known for) their home gyms. All of their home gyms (except for one, the Revolution) use their patented power rod resistance system. 
The power rods are what Bowflex is most known for and it definitely makes them stand out from the more traditional weight stack gyms we all know and love. 
This resistance system is nice for people who are weary of using free weights because there is no fear of losing control and getting squashed by a rogue barbell or dumbbell. The power rod system, combined with the adjustable pulleys, also gives you a lot more exercise variety than a lot of the more traditional home gyms.
Safe to use and a ton of exercise variety- that's a good combination. 
If you've never used a Bowflex gym before, you may be a little skeptical of the power rods. This is understandable. The feel of the resistance you get is similar to that offered by a good set of resistance bands. The resistance is lighter at the beginning of the move and higher as you reach the end of the move (as the power rod is stretched to end range).
Serious lifters and folks who grew up on free weights might not like this because the resistance isn't consistent throughout the entire movement. Others might actually prefer it though, because having the resistance lighter at the beginning can make the movement more comfortable (we are weakest at the beginning of most exercises).
If you're worried that you can't gain strength using a Bowflex, you shouldn't be. The power rods are capable of providing more than enough resistance to cause muscle growth. It's all about challenging the muscles hard enough to cause damage- when they repair themselves, they come out stronger than they were before. 
That said, if you are trying to add some serious muscle mass, Bowflex isn't the right system for ya.
The Bowflex PR3000 Home Gym
I mentioned at the beginning that the PR3000 is one of Bowflex's mid-range gyms. The prices on these gyms change daily if you purchase through sites like Amazon, but the PR3000 is priced very similarly to the Blaze and the Xceed (the Xceed is the most affordable of the three).
Power Rod Resistance
We spent a little time earlier talking about the whole power rod system. Specifically to this gym, the PR3000 comes standard with 210 lb of total power rod resistance. 
This resistance is broken down as follows: 
2 "50s"
2 "30s"
4 "10s"
2 "5s"
If 210 lb isn't quite enough for ya, the PR3000 can be upgraded to 310 lb or even 410 lb of resistance by purchasing 2 or 4 additional "50s" (sold separately).  
The Blaze, Xceed, and Xtreme 2 SE can actually be upgraded higher to a total weight of 410 lb or resistance. 
Exercises
Besides being really safe to use, the biggest benefit of any Bowflex gym is the high number of different exercises you can perform from a single machine. They are designed to offer a full body workout for sure, and not just a single exercise per body part- we're talking dozens of options here.
The PR3000 claims that at least 50 different exercises can be performed on it without purchasing any additional attachments. Fifty is an impressive claim, however only 26 different exercises are demonstrated in the owner's manual. 
With 3 sets of pulleys (upper, middle, and low) and some imagination, I believe it would be doable to come up with that many exercise variations.
The PR3000 has a vertical bench. This is nice because it makes the machine a little more compact and it makes getting on/off the gym easier for people with mobility issues. The chest press moves are performed vertically, as if doing a chest press machine in the gym.
The gym comes with the hand grips/ankle cuff attachments and that's all you need to use it. The leg developer comes standard as well. The PR3000 doesn't use a squat bar and aerobic rowing isn't an option due to the vertical bench.
Overall, 50 different exercises is impressive and a lot more than most of us will ever do. The Blaze and Xceed both offer more variety with 60 and 65 exercise options respectively. I believe the PR3000 offers less variety due to the quick change system, but more on that below.
Assembly
The PR3000, like most Bowflex's, is pretty straightforward to assemble. The instructions make sense, which is a pleasant surprise. You will also appreciate that there are actual written instructions for each step, not just a vague illustration to follow.
Speaking of illustrations, the pictures are large, so it's pretty easy to figure out what they are trying to show you. I also like that Bowflex lists all the parts, all the hardware, and the tools you will need for each step.
The necessary tools are not included for the PR3000, so if you decide to purchase it, make sure you have a couple of adjustable wrenches and a Philip's head screwdriver handy.
You could also use a socket wrench- some users report this works better anyway.
Most users agree that the PR3000 can be assembled by a single person, but it always goes faster with a helper. If you are assembling yourself, expect to spend 2-3 hrs putting this gym together.
Overall, when it comes to assembly, Bowflex is ahead of the pack. You shouldn't have any issues with putting this gym together.
Warranty
The PR3000 does come with a warranty, so that's a good start. I wouldn't suggest purchasing a home gym that doesn't have a warranty- not a good sign guys.
This home gym comes with the following warranty from Bowflex:
1 year frame
60 day parts
7 year power rods
This warranty is ok, not amazing. Personally, I think a 1 year warranty on the frame is pretty low. Parts warranties are always pretty short, so that's not too surprising.
I would like to point out that I spoke to a Bowflex rep a while back about the warranty on the Blaze. She told me that the Blaze had a lifetime warranty on the power rods (even though Amazon said it had a 5 year warranty).
If the Blaze has a lifetime power rod warranty, I would imagine the PR3000 would too. But maybe you have to purchase through Bowflex to get that? I'm not sure.
Weight Capacity
The PR3000, like all of the other Bowflex home gyms, has a max weight capacity of 300 lb. 
This is pretty good for a compact home gym. It's high enough to fit most users. It's also high enough to show us that the PR3000 should be pretty sturdy.
Quick Change System
The quick change system is a design element that allows you to switch between exercises without having to adjust pulley positions. This makes it a lot easier and faster for you to switch between exercises, something some of the other models had difficulties with.
This quick change system is found on the PR3000, the Xtreme 2 SE, and the Revolution- all of the higher-grade models.
I think this is a pretty significant step up, because having to stop and switch around the cables and pulleys on the earlier models really slows things down during your workout. Especially if you like to do circuit or HIIT workouts, where rest periods are short.
In order to provide this convenience, the PR3000 has to give up a little in the exercise variety department. You may have noticed this gym only offers around 50 exercises, when the other 2 comparable gyms offer 60-65 exercises.
When it comes down to it, the quick change system is the only benefit of choosing the PR3000 over the Xceed or Blaze.
Final Thoughts
The Bowflex PR3000 home gym is a quality fitness machine with a lot to offer. In terms of exercise variety, the Total Gyms are the only machines that can rival the Bowflex's versatility.
The PR3000 can offer you around 50 different strengthening exercises for a full body workout, including core. It comes with 210 lb of resistance, but can be upgraded to 310 lb for additional cost. 
The biggest benefit the PR3000 has to offer is it's quick change system. It's the most affordable Bowflex model with this feature. This system makes it a lot faster to change between exercises- instead of having to move your adjustable pulleys around and reconnect your cables, you simply have to select your resistance (by connecting cable to power rods).
If you are looking to save time between exercises, you are going to appreciate the quick change feature.
Overall, the Bowflex PR3000 is an impressive home gym. It's biggest con is the lackluster warranty on the frame. Personally though, I think it may be the best buy in the Bowflex lineup. Exchanging a little exercise variety for the quick change feature is a smart trade in my book.