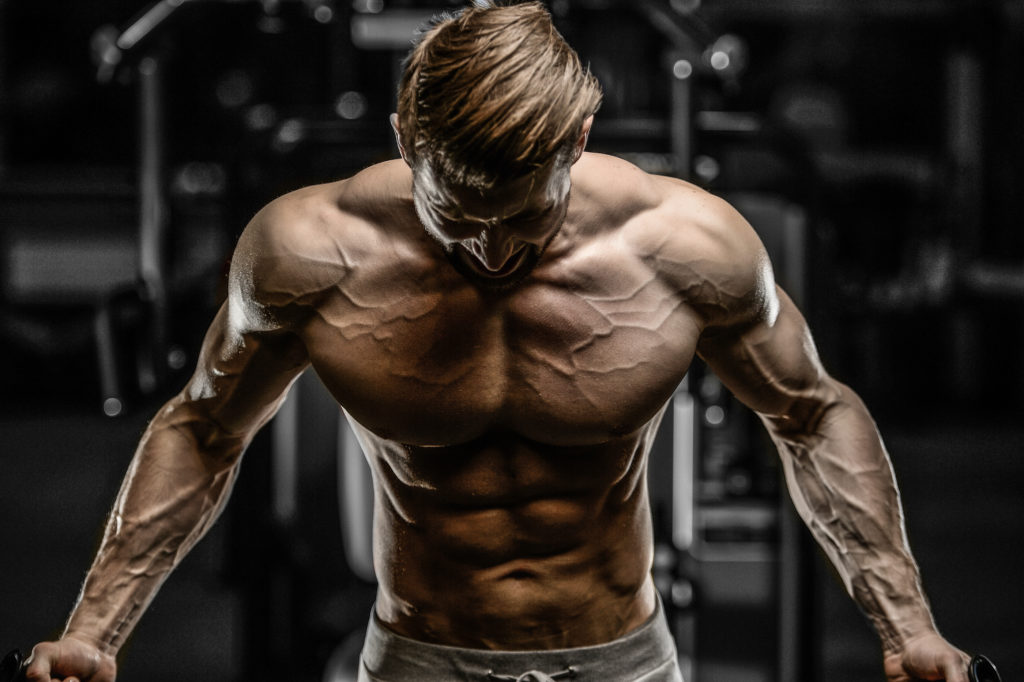 Functional trainers make great home gym options because their versatility allow to you perform pretty much any exercise you can think of.
Getting a whole body workout from a single piece of equipment may be reason enough to opt for a functional trainer, but they can also be pretty compact and reasonably-priced.
This is all good stuff, but there can be big differences between these machines in terms of features and quality.
So, before you decide to invest in one, it's a good idea to know what to look for and to know which options out perform the rest.
After all, if you invest in the right trainer, there's a good chance it'll be the last home gym you ever have to buy.
If this sounds like a lot of work, don't worry – I've already done the heavy lifting for you.
In this comprehensive guide, I'll go over all the best functional trainers 2024 has to offer, but I'll also discuss the different specs and features we should look for before purchasing.
This way you'll be well-equipped to find the best option to meet your needs (regardless of whether it's one of the gyms mentioned below or not).
After reading, you'll know everything you need to in order to find the right functional trainer for your home gym.
Let's roll.
The 7 Best Home Functional Trainers of 2024
#1 The Force USA X15 Pro Multi Trainer
I was kind of obsessed with this gym from the first moment I learned it was coming out because it looked like it had everything I ever wanted in a home gym machine.
Well, I was lucky enough to move into a new home that has the necessary floor space for it and long story short, I went for it.
Yup, I'm happy to say that I currently own the X15 Pro and I'm not gonna lie – this thing is freakin' awesome.
This gym combines a half rack with a functional trainer, giving you access to every weight training exercise you can imagine.
It's also ridiculously heavy-duty from top to bottom.
We're talking 3″ x 3″, 11-gauge steel uprights for the rack; dual, 289 lb weight stacks that are integrated into the frame; and robust hardware and attachments everywhere.
Let me repeat myself: dual 289 lb weight stacks…
The X15 uses a 2:1 pulley ratio, but that's still an astounding 145 lb worth of resistance on each pulley, meaning this trainer can handle even the most gifted athletes out there.
Each pulley comes with a handle for easy moving and 34 adjustment holes, so folks of all heights should be able to find the right position regardless of which exercise you're doing.
The X15 comes standard with like 15 or so attachments, but you can purchase the upgrade kit for even more (I went all in and got the upgrade kit too – again, awesome).
Force USA also backs this gym with a lifetime frame guarantee and 2 year parts warranty, so you won't have to worry about it crapping out on ya after you buy.
The biggest downside to this gym is the cost, but if you're looking for an elite functional trainer with serious weight training capabilities, the X15 Pro is a no brainer.  See full review.
And don't forget to save an additional 5% off the asking price by using the promo code "HOMEGYM5".

#2 The Inspire Fitness FT2 Functional Trainer
It was an easy decision for me to give a top spot to the FT2 because Inspire Fitness has developed a really cool gym system here and the included features are quite impressive.
And the inclusion of the Smith system is a game changer.
At first glance, the FT2 is an impressive looking specimen.
It comes with a solid, heavy-duty frame and matte black color scheme, offering a great combination of cosmetics and function.
When it comes to performance, this trainer comes standard with dual 165 lb weight stacks (2:1 pulley ratio).
If it came with 200 lb stacks, it might be the perfect functional trainer, but alas, nothing is perfect.
That said, Inspire Fitness does offer 50 lb weight stack upgrades if you think you'll need some more resistance.
The pulleys are fully adjustable and smooth acting.
Speaking of which, something else the FT2 really has going for it is that it offers 8 different pulley starting positions.
A lot of home trainers only have the 2 adjustable pulleys, but this trainer has 6 additional pulleys (at different widths) allowing you to perform any exercise comfortably.
The FT2 comes standard with 7 different handles, as well as a pair of water bottles, 2×5 lb add-on weights, and an exercise booklet to get you started.
There's also an adjustable height pull up bar, adding to the workout variety this machine offers.
Oh yea, I almost forgot to mention that this trainer also acts as a Smith machine.
The fully adjustable Smith bar allows you to perform squats or bench press (or anything else you'd do on a Smith machine) with the safety of the built-in lock out system.
There's even a "weight multiplier" attachment for the Smith bar that doubles the resistance (an extra pulley attachment).
Speaking of resistance, the Smith bar uses the same weight stacks everything else does- no need to worry about weight plates.
Inspire Fitness also backs the FT2 up with a limited lifetime warranty on the frame and all parts.
Overall, the FT2 is a commercial grade machine with pretty much unlimited workout potential.
The inclusion of a Smith bar into the design is incredible and you can't beat a lifetime warranty on everything. If you want one of the best, here it is. See full review.

#3 The REP Fitness FT-3000 Compact Trainer
REP's FT-3000 takes all the qualities you'd expect from a quality trainer and they put 'em in a compact frame that can fit in most corners.
The result is one of the best home functional trainers around.
The FT-3000 comes with dual 180 lb stacks, each utilizing a 2:1 pulley ratio, giving you up to 90 lb worth of resistance per side.
Each handle is fully adjustable, giving you 15 height positions to choose from. This should make it pretty easy to find the right position for any exercise.
This trainer doesn't come with many included handles, but it does come with a built-in pull up bar and exercise placard and a set of standard strap handles to get ya started.
Something worth noting though, is that the FT-3000 is constructed out of 11-gauge steel, giving it a more heavy-duty feel than most compact trainers.
Speaking of compact, this machine only takes up a floor space of roughly 4.5′ x 3′, which is impressive for a functional trainer.
And with a lifetime frame and 10 year parts guarantee, you won't have to worry about the FT-3000 breaking down on ya.
Overall, if you're looking for a high-end trainer that doesn't take up as much floor space, REP's FT-3000 is a fabulous choice. See full review.

#4 The XMark Functional Trainer Cable Machine
The XMark Functional Trainer looks like something you'd find at your local Gold's – and I mean this in the best way possible.
Although the frame is available in white as well, I love the classic look of the black and chrome.
Good ol' fashioned weight lifting at its finest.
XMark's functional trainer is quite a bit cheaper than the FT2 above, so if you're looking for a more classic trainer, this is a brilliant choice.
This trainer comes with dual 200 lb weight stacks, making it a wise choice for the lifters looking for maximal resistance.
The 2 pulleys are fully adjustable and each has a handle on the back making it easy to grip as you make your height selection.
Users are pretty unanimous that the pulleys and cables feel commercial grade throughout.
This trainer comes with 7 different attachments as well, although they're a little different than the handles Inspire Fitness includes with their models (see the full review for an explanation of each attachment).
This trainer has a built-on pull up bar as well (again, very similar to the split pull up bars you see in commercial gyms).
The warranty on this trainer is pretty good, but not quite as impressive as the previous warranty.
XMark backs up their functional trainer with a lifetime frame and 1-year parts warranty.
Overall though, the XMark Functional Trainer is still a solid machine.
With heavy stacks, a ton of attachments, and a more budget friendly asking price, it's earned its spot as one of the most popular home trainers around. See full review.

#5 The Inspire Fitness FT1 Functional Trainer
Yup, another Inspire Fitness trainer made the list.
The FT1 is a smaller, watered-down version of the FT2, but it's still got a lot to offer.
It's lacking the Smith bar and the additional pulley positions, but what's left works great.
And with a significantly smaller asking price, the simpler design might be well worth it.
The FT1 also comes with dual 165 lb weight stacks – again, it would be nice if these stacks were a little heavier, but I'm not complaining too much.
Just like the FT2, an additional 50 lb can be added to each stack for additional cost.
Both pulleys are fully adjustable with 30 different starting positions and just like the FT2, the pulleys provide smooth action and they are easy to adjust.
This trainer comes with all the same attachments as the FT2.
The only difference here is that the pull up bar isn't height adjustable. It's a fixed, angled bar that allows you to perform pull ups or chin ups with several different grips.
The FT1 is also pretty easy to assemble.
Each tower comes pre-assembled, so you really only need to connect them via the frame (most users can do so in about 2 hrs).
This functional trainer is a good choice if your workout space is on the limited side – at only 54″ wide, the FT1 is one of the most narrow dual stack trainers around.
Finally, the FT1 is backed by the same awesome warranty as the FT2: limited lifetime on frame and parts.
Overall, the Inspire Fitness FT1 is a great functional trainer. If you want the quality of the FT2, but don't need the Smith bar (or the cost), the FT1 is a smart buy. See full review.

#6 The BodyCraft HFT Pro Functional Trainer
BodyCraft's HFT Pro trainer is very similar to Inspire Fitness's FT1 (and the XMark trainer), although I must admit I find the FT1 to be a little more pleasing cosmetically.
This is another dual stack system with pull up bar and attachments as well as a great warranty.
One small difference we see here is that each stack only comes with 150 lb standard, which are the lightest stacks we've seen thus far.
Considering this gym is a couple hundred bucks cheaper than the FT1, I don't think it's a huge deal and like most trainers, you can purchase an additional 50 lb per side if necessary.
Like the other machines discussed thus far, each pulley is fully adjustable and can be used independently of the other.
The HFT also comes with 7 different handles as well as an exercise booklet- plenty to get your workouts started in the right direction.
There's also a multi-grip pull bar on this model, which is always nice.
The shape is different, giving you the option to use a narrow, neutral grip if you like.
This is another pretty narrow machine with a width of only 55″ once assembled. If space is limited, definitely something to consider.
The HFT's warranty is what sets it apart from most though – this gym comes with a lifetime warranty on both the frame and parts, making it one of the most affordable machines on this list with a lifetime warranty on both.
Overall, the HFT is very similar in specs and features to the FT1 and the XMark. The stack weight is a little lower, but for the price, it'll be hard to find a better warranty. A great deal indeed. See full review.

#7 The Body-Solid Powerline Functional Trainer (PFT100)
Rounding at my list is the budget-friendly PFT100 by Body-Solid.
What it lacks in features, it makes up for in budget-friendliness.
This trainer is roughly $1000 cheaper than any other machine on this list, so if your budget is tight, the PFT100 might be a good fit.
At first glance, you'll notice this machine looks a little bare bones.
This is because there isn't much going on in the middle of the frame- no exercise book holder or storage hooks for your attachments.
Even though it's more affordable, this trainer still comes with dual weight stacks, each weighing 160 lb- which can be upgraded to 210 lb for additional cost.
Unlike all the other trainers on this list, the PFT100 only comes with a single pair of handles – no long or short bars, no ankle cuff (no wonder there aren't any attachment hooks on the frame).
There is a straight pull up bar running across the frame, but no multi-grip options or contours either.
This straightforward gym is fairly easy to assemble, although it is a lot wider than some of the gyms mentioned already (width = 62.6″).
The warranty on the PFT100 isn't quite as generous as the trainers above either: Body-Solid offers a 10-year frame warranty and a 1-year parts warranty on this model.
This is a significant step down from the lifetime warranties seen already, but a lower price usually means a shorter guarantee.
The PFT100 isn't in the same league as the FT2 or FT1, but for the price it's hard to beat. If you're looking for a simple home trainer that won't destroy your budget, the PFT100 is a good choice. See full review.

Functional Trainers 101
"Functional trainer" might sound like something overly sophisticated, but it's really just another word for a cable machine.
They became known as functional trainers because they're often used in rehab and sports medicine clinics where clinicians are using them to practice functional tasks- aka, functional training.
The goal of rehab is to return the patient to performing their activities of daily living (ADLs) as efficiently and safely as possible.
And the best way to learn how to do a skill is to practice doing that skill.
Functional trainers are a great tool for therapists because the adjustable pulleys offer pretty much unlimited range of motion.
This gives us a ton of options when trying to find a safe way to strengthen or improve certain tasks.
Functional trainers are often used to strengthen sport specific moves like swinging a baseball bat or golf club.
Pitchers could also use them to strengthen specific parts of their wind-up as well.
Functional trainers are also great for core strengthening because of all the rotational movements you can perform, including core diagonals, anti-rotations, baseball swings, etc.
Although these machines are used a lot for rehab purposes, they've become very popular as home gyms as well- due in large part to the vast exercise variety they can offer.
These systems come in a lot of different shapes and sizes.
In order to offer the exercise variety they're known for, these machines need to have a least 1 adjustable pulley system, although most have 2.
Most use a weight stack (or 2) for the resistance, although there are some trainers out there that still use weight plates.
Trainers are also known for having several different handles or attachments to choose from depending on the exercise you're doing.
Nowadays, there are also combo units that combine functional trainers with Smith machines or power racks for even more workout variety.
Functional trainers are great because they offer a ton of workout variety and can stand alone as a complete home gym (well, the good ones can anyway).
They're also safe to use alone since you don't have to worry about getting crushed by a rogue barbell.
Even though they're a completely different type of system, the TRX trainers could probably be classified as functional trainers too (but not in my book).
They offer the ability to do a ton of exercises as well as functional moves, but instead of using external resistance, you work against your body weight.
Choosing A Functional Trainer
Finding the right functional trainer to meet your needs isn't that much different than finding any other piece of fitness equipment- you just need to know what you should be looking for.
I recommend paying special attention to the following features/specs to ensure you find a quality machine (and not waste your money or time):
Weight Stacks
Most quality functional trainers use weight stacks these days.
This is nice because the resistance is built-into the machine and you don't have to worry about switching out plates (or worry about purchasing and storing these plates separately).
If you're looking at a trainer that's part of a Smith machine or all-in-one trainer, it may use plates for the resistance.
Some of the budget stand alone trainers also use plates, but the higher-end trainers usually stick to weight stacks.
When looking at these systems, you'll have to decide whether you want a 1 stack or 2 stack (dual) system.
If you're looking for the best, and have the budget, I would highly recommend a dual weight stack system.
Having 2 stacks doubles the total resistance available and it also allows 2 people to workout at the same time, depending on the exercise each is doing, of course.
Speaking of resistance, the weight of the stack varies from machine to machine – and this is something you should consider when comparing options.
Most weight stacks come standard as 150 lb, 165 lb, or 200 lb, but keep in mind the pulley ratio of trainers can vary, which will change how much weight the trainer can provide. Most use a 2:1 pulley ratio, which means you are only really lifting half the selected weight (100 lb on the stack feels like lifting 50 lb). With a 1:1 ratio, you feel every pound racked.
Because of this fact, when stuck between machines, I'd go with the one with the most resistance – you never know how strong you'll get and it's nice to know your gym can grow with you.
Also know that most trainers allow you to upgrade the weight stack for additional cost.
Most allow you to buy an extra 50 lb or so per stack, but some trainers don't.
Although most functional trainers use weight stacks, nowadays there are other ways to provide resistance.
Some trainers, like the NordicTrack Fusion CST, use magnetic resistance to provide quiet, smooth operation without the traditional stack system.
Pulleys
The pulleys are the most important components of these systems.
A high-end trainer should have smooth acting pulleys that are easy to adjust.
Speaking of adjusting, the pulleys should be fully adjustable, meaning they can be set every few inches for the entire height of the machine.
Most quality trainers allow you to set the pulley position every 3 inches or so. It's important that you have access to both upper and lower pulley positions for optimal exercise variety.
Unless you're able to try a machine out in a sporting goods store, you probably have access to try one out before purchasing- so you won't know how smooth the pulleys act firsthand.
This means you'll have to read user reviews (or guides like this one) to get an idea of the general consensus regarding pulley quality.
Attachments
The number of attachments that are included with a trainer varies, so it's a good idea to double check and see what comes with any gym you're checking out.
Some brands will include a bunch, others will throw in a single pair of handles to get you started.
When comparing prices, check to see which attachments are included with purchase.
If two models look similar but there's a difference in price, could be one comes with more attachments.
Here's a list of commonly seen attachments:
D handles- the common handles that are included with every trainer, most exercises can be performed with thes
Triceps rope- a great attachment, allows you to perform a large variety of tricep extensions and bicep curls (I like to use them for abdominal crunches from a kneeling position)
Long bar- straight bar that attaches to both pulleys and acts like a barbell
Short bar- shorter version of the long bar, only attaches to one side
EZ curl bar- contoured bar often used for bicep curls
Sport bar- a small, straight bar used for performing sport specific moves (swinging a bat or golf club, etc)
Ankle cuff- attaches around your ankle so you can do hip strengthening exercises
Multi-purpose belt- often used for pull up assistance
Pull up bar- a lot of trainers come with a pull up bar in the front, these come in all kinds of shapes
Benches are usually sold separately, so certainly something to consider when thinking about your budget.
A lot of trainers are compatible with preacher curl attachments and leg developers too, which are also usually sold separately.
Warranty
The warranty is one of the most important specs to me.
I always stress the importance of a strong warranty when purchasing any kind of fitness equipment and functional trainers are no different.
Warranties on functional trainers are usually broken down into frame and parts and longer is always better (obviously).
I love to see a lifetime warranty on the frame and many quality trainers are offering this. Lifetime parts warranties are also seen on the best machines, although not quite as common.
Depending on the price, any warranty 10 years or more on the frame is pretty decent.
I'd shoot for at least 2 years on the parts as well.
The warranty is usually directly related to price- the more expensive the trainer, the longer the warranty should be.
You can save a lot of money and go with a budget machine with a poor warranty, but you might end up paying more in the long run if it fails on ya.
Size
Finally, I highly recommend you take a close look at all the dimensions to make sure the trainer you like will fit in your space.
Many of these machines take up a good chunk of floor space, although some are designed to fit in corners or be more compact.
If there's any doubt about having enough room, you need to measure out your floor space and see how much room your trainer will take up.
Most home trainers are about 5′ wide, 4-5′ long, and about 7′ tall. This doesn't count the extra room you'll need to exercise- I would add at least an extra foot to each side for comfortable use.
Also, keep in mind these dimensions don't include the space taken up by a bench (if you plan on using one).
Adding an adjustable bench usually adds a good 4′ or so to the length of the trainer.
Oh, most dual stack trainers weigh somewhere between 700 and 800 lb fully assembled as well.
This would be a pain in the you-know-where to move- I recommend you know exactly where it's gonna go and stay before assembling.
Final Thoughts
Well, that about does it.
Although functional trainers got their name from their rehab background, they're becoming increasingly popular in home gyms.
And it's easy to see why because these things are awesome.
Their versatility is hard to match, especially now that prices on these machines are starting to improve.
When looking for a functional trainer, I recommend you use the same criteria to grade each machine. This should make it a little easier to objectively compare all your options and find your best match.
If nothing else, I recommend comparing the following specs: weight stacks (1 vs 2, weight), pulleys (fully adjustable), attachments, warranty, and size.
Of course price should be considered as well.
Luckily, most of the best functional trainers fall in the same price range.
And as the above list may illustrate, you can get stand alone functional trainers or all-in-one gym systems that include functional trainers as part of the whole gym.
Either route you go, you can't go wrong with a quality trainer, but going with an all-in-one system gives you access to the barbell exercises as well.
Well, that about does it.
I hope you found this guide helpful and if you have any questions or concerns (or know of a trainer that deserves to be on this list), leave a comment below and I'll get back to ya soon.
Happy lifting!