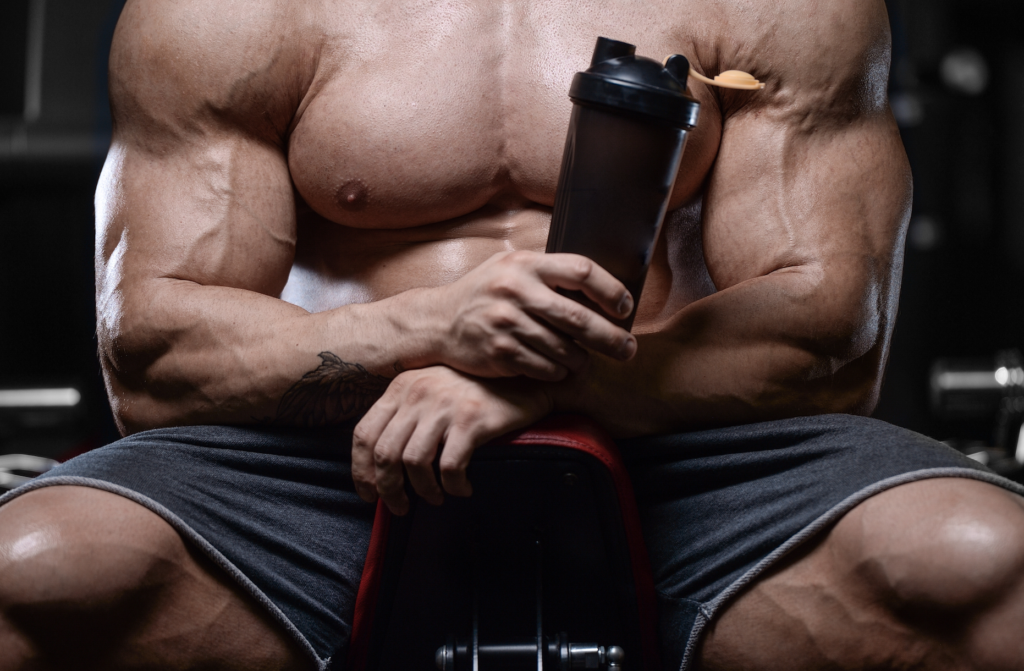 The Inspire Fitness FT2 Functional Trainer looks like it could be the home gym of our dreams.
With dual weight stacks, multiple pulleys, and a boat load of included attachments, this system is designed to replace an entire gym's worth of equipment.
Throw in a Smith bar and you've got a functional trainer like no other.
Yup, you heard me correctly… a Smith bar… and no, you don't have to mess around with loading/unloading bulky plates either.
Looking at what this gym has to offer, it's hard to deny that the FT2 is impressive, but is it really $5k impressive?
Well, that's what I'm here to help you figure out.
In this review, I'll go over everything this functional trainer does and doesn't have going for it; I'll also throw in my 2 cents regarding the price.
After reading, you'll know whether or not the FT2 is the right option for your home gym.
But first things first.
What Is A Functional Trainer?
A "functional trainer" is really just a fancy term for a dual weight stack system.
These machines consist of 2 weight stacks and a set of pulleys, allowing you to perform a large variety of exercises.
Sounds simple enough.
These machines are found in every commercial gym in the country. There are a lot of home models available nowadays too, so if you have the space and cash, you can own one yourself.
Why is it called a functional trainer though?
Well, this goes back to the rehab world.
Historically, functional training was something we did to prepare an injured individual to return to daily tasks after an injury. In order to do this, you have to strengthen and train with similar movements.
Our daily tasks rarely happen in a single plane- that is, very few tasks occur in a purely up/down or side to side motion.
In the real world, we are constantly working in multiple planes at the same time- most daily tasks include diagonal and rotational movements as well as vertical and horizontal.
That's why therapists working on functional training spend so much time working on core strengthening and stabilization exercises that involve these diagonal and rotational movements.
Having a piece of fitness equipment that allows you to lift weights at varying heights and angles makes this type of exercise a lot easier to perform.
Turns out a dual weight stack system with adjustable pulleys does the trick nicely. That's why we call these machines functional trainers.
The name stuck and they work equally well for healthy individuals.
The biggest benefit of a functional trainer is the exercise variety the offer: with the right attachments and equipment, there's really no exercise you can't do with one of these machines.
You can also switch between exercises rapidly, which is great if you are looking to burn more calories and keep your heart rate up.
The Inspire Fitness FT2 Functional Trainer
Inspire Fitness started in 2003 and is based out of California.
They specialize in weight stack gym systems, but they also offer a few cardio machines and an assortment of benches and accessories as well.
But if you ask me, functional training is their real speciality.
The FT2 we're here to go over now is likely their most well-known product, but they've got some other great trainers in their lineup too.
If you're looking to save some cash and don't mind giving up on the Smith machine, their FTX and FT1 are both great functional trainers in their own rights.
Anyway,  the FT2 is their most expensive functional trainer and as I'm writing this, it's going for around $5k.
Pros
Commercial grade frame
Dual 165 lb weight stacks
Fully functioning Smith machine
Weight multiplier doubles resistance for Smith machine
8 different pulley locations
32 different pulley positions
Comes with a ton of attachments and accessories
Adjustable pull up bar
Accessory storage
Lifetime warranty
Cons
Expensive
Bench not included
Challenging assembly
Construction/Features
At first sight, the FT2 has the appearance of something you might see in a Gold's or Crunch Fitness.
With heavy-duty round and rectangular steel frame components, the frame has a sturdy feel.
The matte black and chrome color scheme gives it an elegant, professional look while the electrostatic powder coating helps protect it from scuffs and chips.
The precision steel ball bearing system used with the Smith bar (more on this in a bit) ensures everything moves smoothly, as you would expect from a commercial grade machine.
The last thing you want is a jerky, rough feel when you're trying to rep out some squats.
At the heart of the FT2 there are 2 165 lb weight stacks.
Due to the 1:2 pulley ratio, it feels like you're actually lifting half that.
So, each stack really provides the equivalent of 82.5 lb per stack, without considering the weight multiplier.
The weight multiplier can only be used with the Smith bar- you essentially add an extra pulley attachment to the bar, doubling the weight effect of each stack.
So, that 82.5 lb per stack turns into 165 lb per stack with the multiplier attached (essentially changing the pulley ratio to 1:1).
This is pretty awesome feature, because it gives you the ability to really load up the weight for bench and squats, the 2 exercises you are most likely to need the extra weight for.
Counting the weight of the Smith bar itself (20 lb) and the 2x 5 lb add on weights, the max resistance possible on the Smith machine is 360 lb (165 x2, + 20, + 2×5).
If you need more resistance, you can purchase an additional set (2) of 50 lb stacks, giving the Smith bar a maximum capacity of 460 lb, which is pretty impressive for a functional trainer.
Now let's talk pulleys.
A lot of functional trainers come with 2 or 4 pulley positions, but the FT2 comes with 8 separate pulley positions: 2 wide, 2 narrow high, 4 narrow low.
These different combinations give you a ton of workout variety and customization options.
Speaking of customization, the pulleys have 32 different height adjustments available, giving you the ability to find a comfortable fit for any exercise you're doing, regardless of your height.
Looking at the design and features included on this functional trainer, it's hard to deny that Inspire Fitness has designed something pretty unique here.
A commercial grade frame, 2 independent weight stacks, and a ton of pulleys- the FT2 is off to a pretty good start.
Oh, I want to mention the assembled dimensions of this bad boy.
Fully assembled, the FT2 has the following dimensions: 61″ (W) x 58″ (D) without bench; 89″ (D) with bench x 89″ (H) (max).
A couple of things here: notice how much more space it takes up with the bench.
If you're planning on doing any bench press, shoulder presses, or seated lat pull downs, you have to consider the bench space.
Also, the 89″ height is with the pull up bar in the highest position- it's adjustable, so it does go lower than that.
At the lowest position, the height turns into 83″.
Included Attachments/Accessories
To go along with all the features mentioned above, the FT2 also comes standard with several attachments and extra goodies:
Tricep rope- great for doing tricep extensions and curls, a must have when using a weight stack machine
Adjustable pull up bar- the inclusion of a pull up bar just adds to the overall exercise variety offered by this machine. The height of the bar can be adjusted a total of 5″, which can make a difference for homes with lower ceiling heights
2 Rubber D handles- these are the classic handles used with pulley exercises, has a rubber handle around the cloth that attaches to the pulley. Can be used for any number of exercises like standing chest presses, pec flys, unilateral tricep extensions and curls
Straight bar- as the name implies, it's a rotating bar that's, um, straight. Can be used for pretty much any exercise you'd use a barbell for.
EZ curl bar- the straight bar plus a contour, making it more comfortable to perform bicep curls with.
Ankle strap- the ankle strap gives you the ability to do a lot of hip strengthening exercises, especially standing hip abduction and extension (which are great for strengthening your glutes).
2 Water bottles- a nice little bonus to help keep you hydrated during your workouts
Multifunction belt- the belt can attach to pulleys to act as a pull up assist. You could also wrap it around your waist and attach it to a pulley to do some resistance walking (which can be a great exercise, fyi).
Sport handle- a long, straight handle designed to mimic sport specific movements (swinging a bat or golf club for example); this comes in handy for classic functional training
2 x 5 lb Add-on weights- these little rubber weights can be added on top of the stack when you need a finer resistance adjustment
Exercise booklet- Inspire Fitness includes an exercise booklet full of exercise suggestions, plenty to get you started on the right track. Some users have complained it's pretty basic, better than nothing I guess.
These are only the included attachments.
There are other optional attachments you can buy separately like the adjustable bench, preacher curl attachment, and leg developer.
If you get their bench with the leg developer, you can hook it up to the pulleys, giving you the ability to do leg extensions and ham curls with the weight stacks- just like at the local gym.
Smith Machine
I wanted to talk about the Smith machine mechanism separately because I do think it's pretty amazing to see a functional trainer system that includes a Smith machine.
Most Smith machines operate with weight plates, so it's interesting to see one that uses weight stacks.
Looking at the image above, the red bar going across the top is the Smith bar.
It's fully adjustable along the full height of the frame and it has built-in safeties that act as spotters during any exercise you're doing with the bar.
Rotate the bar, bring it down to the lowest position of your exercise, and then rotate again – this locks the safeties in place.
Now you can perform your exercise safely knowing the bar will be caught in case you get fatigued or lose control (hese work just like the safeties on a traditional Smith machine).
I mentioned the weight multiplier earlier – well, this gives you the ability to double the load on the Smith bar.
This might relieve any worries you might have about out growing this trainer.
Check out this video to see the Smith bar in action. It's pretty cool.
Assembly
Looking at this machine, do you think it looks easy to put together?
Ha, yea there's a lot of parts here and a lot of moving parts and cables that need to be routed.
It will take a long time to assemble and it's probably a good idea to have a partner in crime for assistance (or opt for professional assembly).
The assembly instructions are good though, the pictures make sense and there are detailed written instructions.
Just know that you will need several socket wrenches and adjustable wrenches to get the job done.
Also know that this machine weighs about 700 lb fully assembled.
It's a beast.
One user suggested that if you think you will need the extra resistance, it would be a good idea to already have it during assembly because it would be kind of tedious to go back and add the extra stacks in once it's fully assembled.
Warranty
The warranty department can make or break a home gym in my book.
So far, I would say the FT2 is scoring highly in all departments, but does the warranty match the quality of the machine?
Yup.
Inspire Fitness backs their FT2 up with a limited lifetime warranty for the frame, parts, and all moving parts.
That means for residential use, this entire trainer is backed with a lifetime warranty.
It's also backed with a light commercial use warranty: 10 year frame/parts.
This awesome warranty really sums up everything for this gym: high-class all around.
And the fact that it's also qualified for light commercial use tells us something about the quality of its construction.
Final Thoughts
Inspire Fitness's FT2 Functional Trainer has a unique design, giving it the ability to combine a functional trainer and a Smith machine into one, seamless device.
It doesn't hurt that it comes with an attractive color scheme and commercial grade frame either.
With 8 pulley locations, 32 available pulley positions, dual weight stacks, a fully functioning Smith machine, and loads of included attachments, it's easy for me to say that the FT2 is the real deal.
Add in the fact that the whole system is backed by a lifetime warranty and one could argue that this is one of the best home gym systems available today.
But does it warrant the large asking price?
Given the long list of features and attachments, add in the lifetime warranty and subtract the need to purchase any weight plates, and I'd say…probably.
The closest comps are likely the Force USA gyms, which come in different variations that combine functional trainers, Smith machines, and power racks.
Force's G12, for example, has a functional trainer with dual stacks (200 lb each), a Smith machine, a power rack, and it's going for around $4500.
It too comes with a ton of attachments, is heavy-duty, and is backed by a great warranty.
But of course with the G12, you'd still have to invest in plates for the Smith machine.
What really makes the FT2 special is the built-in Smith machine that utilizes the same weight stacks and this unique convenience feature is certainly going to bring the asking price up.
That's my long winded way of saying that even though the FT2 is expensive, it's price is probably in the right ballpark based on what it comes with and the similar comps out there.
Keep in mind, you get what you pay for- if you want one of the finest functional trainers around, you'll have to pay for it.