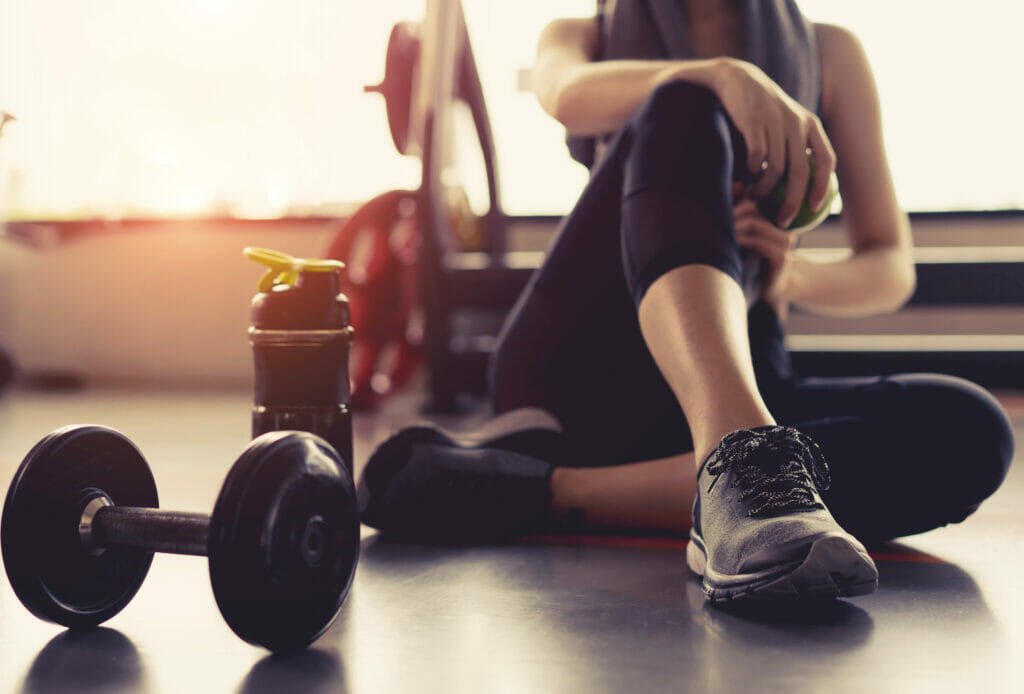 ProForm and Sole are two of the most popular home fitness brands on the market these days, but they each take a pretty different approach to fitness.
Generally speaking, ProForm machines are designed with streaming in mind, while most Sole products are a little more old school (and not that streaming friendly).
But Sole machines also tend to be some of the heaviest-duty, most well-built options in their respective price ranges and Sole backs them with some of the longest warranties on the market.
Long-story-short, I personally prefer Sole over ProForm, but the right brand for you really depends on what you're looking for.
And if you're interested in the longer story, you'll have to keep reading.
In this article, I'll compare these 2 popular fitness brands with regards to the key features and characteristics you can expect from each.
After reading, you'll know which brand is better suited to meet your home fitness needs.
ProForm vs Sole Fitness
Both these brands have been around for decades and they've both earned solid reputations as budget-friendly to moderately priced home fitness options go.
ProForm is part of the ICON Health & Fitness family, which also includes names like NordicTrack, FreeMotion, and Weider.
ICON also owns iFit, the streaming platform, so it makes sense that ProForm, NordicTrack, and FreeMotion machines are all compatible with this service.
But more on that later.
Sole is also part of a larger family of fitness brands, but I doubt their group is quite as well-known.
Sole is part of the Dyaco family, which also owns Spirit Fitness, XTERRA, and Dyaco Medical.
Sole, Spirit, and XTERRA (their more budget-friendly brand) have a lot in common, mostly in terms of heavy-dutiness and generous warranties… but more on that later too.
ProForm and Sole are both parts of large, successful fitness portfolios, but I'd have to guess that ICON moves a lot more units than Dyaco.
I could be wrong, but they've got NordicTrack and iFit on their team… just sayin'.
Anyway, back to ProForm and Sole.
In terms of price, both brands offer products in the budget to moderate price range, but ProForm tends to be a little more affordable.
All ProForm machines fall under $2k and they have several options that are even under $1k –  most Sole products start around $1k and they go upwards of $3k+.
Lineups
Both brands have generous lineups with plenty of cardio machines to choose from, including treadmills, exercise bikes of various kinds, ellipticals, and rowers.
ProForm even has a fitness mirror too, but Sole hasn't ventured into the strength training realm yet.
When it comes to treadmills, both brands have several great options to choose from.
ProForm divides their treadmills into different series (Pro, Carbon, and City), with the Pro series containing their highest-end models (the Pro 9000 and Pro 2000).
The Carbon and City Series come with smaller decks, weaker motors, and smaller consoles, etc.
When it comes to bikes, ProForm has a little bit of everything – they have 3 indoor cycles to choose from (with the Studio Bike Pro 22 being their highest-end), an upright model, and a single recumbent bike.
ProForm also has a couple of affordable traditional ellipticals, but it's there HIIT Trainers that've become really popular.
They currently offer 2 different HIIT Trainers (the Pro HIIT H14 and the Carbon HIIT H7) and the differences are mostly found in the console options.
They've also got a couple of rowing machines and hybrid trainers to round out their lineup.
Sole doesn't organize their machines into different series, but they've still got a lot of machines in different price ranges to choose from.
They started out as a treadmill supplier for hotels and they still specialize in 'em today.
When it comes to treadmills, they've got 7 to choose from, ranging from the entry-level F63 to the slat-belted ST90.
These treadmills come with different options, mostly in terms of performance specs, giving folks several choices depending on budgets.
Sole also offers 7 traditional elliptical models, ranging from the entry-level E20 to their light-commercial grade E98.
They even have an adjustable stride length model (the E95S) that lets you change the stride length to fit users of different heights.
There's nothing too crazy going on with their bike lineups – they offer 2 options each for their indoor cycles, uprights, and recumbents.
Sole also has a single rower and a climber to round out their lineup.
In terms of lineups, both brands score highly, offering several different options in all the major cardio equipment categories.
Sole products are generally a little more expensive, while ProForm models are generally a little more affordable, but both brands have several options in the under $2k range.
Performance Specs
I enjoy comparing performance specs and I think this is the best way to choose between similarly priced equipment – especially when talking about moderately priced and budget friendly gear.
The performance specs you'll want to consider depend on the type of equipment you're looking at.
Weight capacities, assembled weights, and warranties are pretty universal, but with treadmills it's more about motor strengths and running surfaces; with exercise bikes it's flywheel weights; and with ellipticals it's flywheel weights and stride lengths.
Regardless of which type of fitness machine you're looking at, Sole is almost always going to come with the best performance specs for its price range.
Their treadmills come with strong motors and large running surfaces, their exercise bikes/ellipticals come with heavy flywheels, and their ellipticals come with spacious stride lengths.
Sole equipment is almost always heavier-duty too, coming with higher assembled weights and higher weight capacities.
And Sole's warranties are second to almost none (Spirit does offer longer parts warranties).
Sole offers lifetime frame and motor warranties and 5 years on parts for most of their equipment; their labor warranty of 2 years is also better than the 1 year most offer.
In other words, Sole's performance specs are about as good as you're going to see for their respective price ranges.
ProForm, on the other hand, doesn't score quite as highly when it comes to performance specs.
Their Pro 9000 treadmill can hold its own well against most similarly priced options, but generally speaking, ProForm machines are a bit lighter-duty, coming with lower assembled weights and lower weight limits.
Their motors are usually a little weaker too compared to Sole's, and their flywheels aren't quite as heavy.
ProForm doesn't offer many traditional ellipticals, but the ones they do have come with smaller stride lengths too.
And ProForm's warranties are much shorter than Sole's.
ProForm offers a 10 year frame, 1-2 years on parts, and a year on labor for most of their equipment.
So, overall, Sole wins hands down when it comes to performance specs – Sole machines are heavier-duty and backed by longer warranties than most other similarly priced brands.
Features
When it comes to features though, ProForm takes the cake.
ProForm is owned by the same company that owns iFit, so naturally all of their equipment is compatible with this streaming platform.
iFit gives you access to instructor-led workouts, metric streaming, and scenic routes, but a lot of ProForm equipment also comes with the interactive training feature that automatically adjusts your speed/resistance/incline to match the workouts.
Plus, all NordicTrack and ProForm equipment is compatible with the same iFit, so if you have other pieces of equipment from either brand, you can use your same iFit account.
A lot of ProForm machines come with touchscreen consoles, making it really easy to access iFit, although the size of the touchscreens will vary depending on the model.
Some cheaper ProForm models don't come with a touchscreen, but you can still use iFit through your tablet or phone (bluetooth compatible with the machine).
Other than the HD touchscreens, most ProForm machines come with bluetooth, heart rate monitoring, and built-in cooling fans, but you won't find a lot of built-in workouts – again, ProForm is designed to pair with iFit.
Which means a monthly streaming fee ($39/month I believe).
Sole machines on the other hand, come with simpler, more basic consoles.
Sole seems to be dipping their toes in the whole streaming platform thing and yes, they do have their STUDIO app where you can access workouts and all that, but it's nothing compared to iFit.
Sole also offers a few treadmills that come with Android based touchscreen consoles (the F85, the ST90, the TT8), but they aren't as large or as versatile as the iFit compatible consoles found on ProForm models.
Otherwise though, most Sole machines come with 10 or so built-in workouts, bluetooth speakers, USB charging, cooling fans, and heart rate monitoring.
Overall, ProForm offers higher-end, touchscreen consoles that are designed specifically for workout streaming through their iFit platform, while Sole consoles tend to be less sophisticated, but don't require streaming fees.
Final Thoughts
Ok, there's the gist of it.
ProForm and Sole both have a lot of cardio machines to choose from, giving folks options to look at in most price ranges.
ProForm tends to be a little more budget-friendly, while Sole has higher-end models to choose from as well.
When deciding between these 2 brands, I think it really comes down to whether you're more interested in streaming features or performance specs.
ProForm is the better option if you're looking for a streaming machine; Sole is the better option if you aren't.
When it comes to performance, there's really no denying that Sole's products are superior.
Sole machines are heavier-duty in basically every category, coming with stronger motors, more robust frames, more spacious running surfaces, heavier flywheels, longer stride lengths, and so forth.
And when it comes to the warranties there's no comparison – Sole's are much longer.
So, personally, I think Sole is a better brand, but again, if you're looking for affordable access to streaming, ProForm would make more sense.