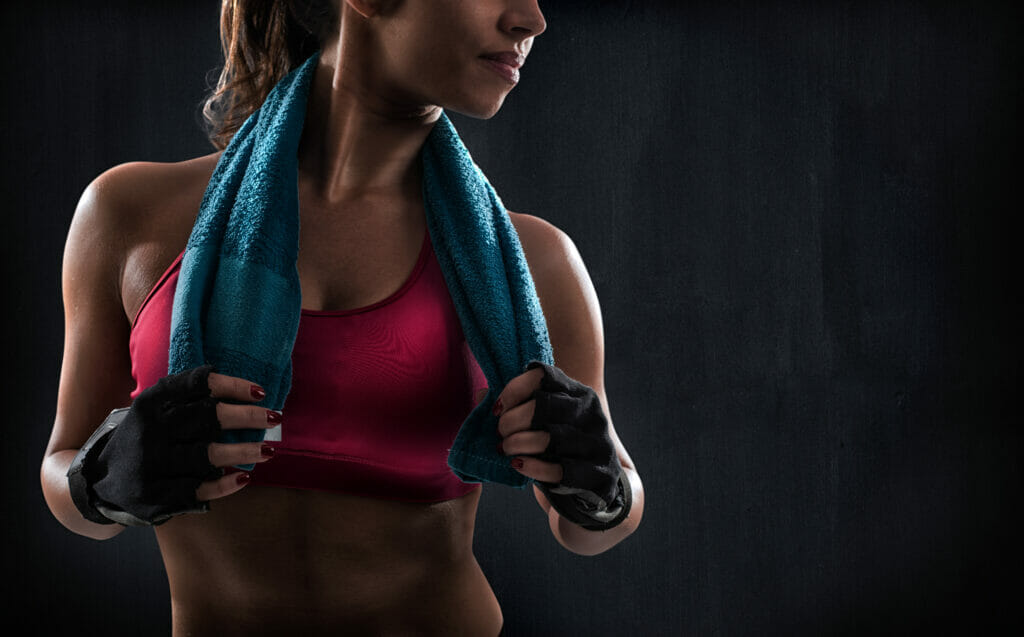 With dual 165 lb stacks, a heavy-duty frame, and two smooth acting pulleys, I don't think I'm exaggerating when I say Inspire Fitness' FTX is one of the best functional trainers in its price range.
Which, at around $2k, is quite reasonable as well.
The FTX is versatile and affordable, but it's also designed with a compact footprint that'll fit nicely into corners, so you don't need a lot of floor space to use it.
And with a lifetime warranty on everything, Inspire Fitness "inspires" confidence when purchasing their trainer (see what I did there?)
Overall, I think the FTX is a great home gym for the price, but before you decide, you need to know what you're getting into – and that's where I can help.
In this review, I'll go over everything this home gym does and doesn't have going for it; I'll also try to compare it to a few comps to see how it stacks up against other trainers in its price range.
After reading, you'll know whether or not the FTX is the right functional trainer for your home gym.
Inspire Fitness FTX Functional Trainer
Inspire Fitness is one of those stealthy brands you don't hear a lot about, but they're casually making some of the best home gyms out there.
They have a handful of smaller, multi-gym systems to choose from and they're great, but if you ask me, it's their functional trainers that really put 'em on the map.
I was first introduced to Inspire when I came across their FT2 (one of their higher-end functional trainer systems) and I've been a fan ever since.
I mean the fact that they found a way to build a Smith machine into their functional trainer like that is kinda awe inspiring…
Anyway, the FTX we're here to discuss now is their most affordable functional trainer to date and as I'm writing this, it's going for around $2k.
Let's start things off by taking a look at what this gym is made of.
Pros
Compact footprint
Heavy-duty frame
Dual 165 lb weight stacks
Easy to adjust pulleys
Smooth cable action
Comes with 4 attachments
Built-in handle storage
Pull up bar
Lifetime warranty
Great price
Cons
Stronger users might need more weight
Weight stacks not upgradable
Frame
The FTX is a true functional trainer, meaning it comes with dual weight stacks and 2 independently adjustable pulleys.
FYI, these systems are called "functional" trainers because they can be used to do so many everyday and sport specific tasks – the adjustable pulleys allow for pretty much any kind of lifting or rotational movement to be performed.
These machines are popular in rehab clinics, but they've become just as popular in commercial and home gyms too.
Anyway, there aren't many true functional trainers out there that are more affordable than the FTX – yeah, Body-Solid might have a couple, but there aren't many.
And unlike most budget-friendlier gym systems, Inspire doesn't skimp on the materials.
The FTX's frame is constructed out of 11-gauge steel tubing, instantly giving it a heavier-duty presence than you'd expect from such an affordable gym.
And if you recall, when it comes to steel gauges, the smaller the number, the thicker the metal (so 11-gauge is thicker than 12- or 14-gauge steel).
When we look at the assembled weight, we also get the idea that the FTX is surprisingly robust – with a total weight of 544 lb, you shouldn't have to worry about it rocking or wobbling on ya during workouts.
For the sake of comparison, Body-Solid's PFT100 only weighs in at around 476 lb (and they both come with almost identical weight stacks).
I like how heavy the FTX is, but I also like how compact its footprint is.
This trainer only takes up a footprint of 54″ x 40″ (L x W), making it quite a bit smaller than most full-sized functional trainers.
And with the triangle-shaped base, the FTX could easily be backed into a corner, allowing it to fit snuggly into even smaller home gyms.
This functional trainer is compact and heavy-duty, but it also comes with dual, 165 lb weight stacks.
Each weight stack has its own assigned pulley which can easily be adjusted to any of the many adjustment points along each upright.
Each stack utilizes a 2:1 pulley ratio, meaning it feels like you're lifting half the weight you rack on each side (because using the pulley makes it easier to lift the weight).
Different functional trainers use different pulley ratios, but a 2:1 ratio is by far the most common.
Taking the pulley ratio into account, it means the FTX can offer a max resistance of roughly 82.5 lb per side (in 10 lb increments).
This is realistically as much resistance as we can expect to see on a trainer in this price range, but stronger users might find themselves outgrowing the FTX.
For this reason, more gifted lifters might want to consider a trainer that offers more weight per side.
Overall though, I think dual 165 lb stacks is awesome for this price range and the FTX scores highly with its compact frame and smooth-acting pulleys.
Attachments
Inspire's FTX Functional Trainer comes with the following included attachments:
D-handles x2
Tricep rope
Dual hook curl bar
Chin up belt
The D-handles are what you'll be using for a lot of the single extremity moves and they're quite versatile – I would argue these are the most important handle for any functional trainer, so it's nice that Inspire includes a pair with purchase.
The tricep rope is also a must because it too can be used for a lot more than simple tricep extensions.
The curl bar is nice because you can connect both pulleys to it for double the resistance.
If you found yourself outgrowing the resistance a single pulley can offer, with say, tricep extensions, you could swap out the tricep rope for this bar and have access to 165 lb of resistance.
The chip up belt is a nice surprise because this isn't one of the typical attachments you'd expect to see included with a functional trainer.
This belt lets you use the weight stacks for assisted pull ups (much like you could use a heavy resistance band), but you can do several other moves with it to, like squats, donkey kicks, lateral stepping, or even resisted pull ups for the maniacs out there.
And I can say from experience, assisted pull ups are still a great exercise.
The FTX also comes with a built-in pull up bar that's angled to offer a few different grip options.
FYI, the pull up bar also adds stability to the FTX, so it's not supposed to be removed, even if you don't plan on using it.
Inspire offers a few other attachments you can buy separately (including 5 lb add-on weights, ankle straps, additional straight bars, etc.), but you could really use any other handle you like.
Oh, almost forgot – the FTX also comes with an attachment storage area located between the 2 towers, giving you a convenient place to keep all your handles and whatnot organized.
Assembly
If you're accustomed to following written directions and are comfortable with doing this, you'll probably be fine when it comes to putting the FTX together.
If you aren't great at following written directions, you might want to have someone else assemble this for ya.
The procedure itself isn't super complicated, but the assembly manual could be better.
There are detailed written instructions with each step, but the images could be a little easier to see.
You'll also want to have a second person available because it'll make it easier to connect the two towers together.
Once they're connected, you have to attach the guide rods, load up the plates, and snake the cables through the pulleys.
If this sounds like a lot, don't worry – most users agree the assembly process isn't too painful.
But again, there are a lot of written instructions to follow.
Warranty
Inspire Fitness backs their FTX with the following home warranty:
Lifetime frame
Lifetime parts
Yeah, I got nothing to complain about here – lifetime's as long as it gets.
For this price range, a lifetime frame warranty isn't a given, but a lifetime parts warranty is really unexpected.
For the sake of comparison, Body-Solid's PFT100, which costs around $1400, comes with a 10 year frame and 1 year parts warranty.
And REP's FT-3000, which is priced pretty identically to the FTX, does come with a lifetime frame warranty – but I think the pulleys and cables are only covered for 1 year.
Overall, you aren't going to find a better warranty than what Inspire offers.
Final Thoughts
Alright, that's about all I got when it comes to the FTX.
As I said at the beginning, this is a great home gym for the cost and there's not much to complain about here.
This is a compact functional trainer with a heavy-duty frame, smooth-acting pulleys, and a reasonable amount of weight per stack.
It also comes with a nice selection of attachments and is backed by an amazing warranty.
The only downside I see is that stronger users might want more weight per stack and unfortunately, the FTX isn't compatible with stack upgrades.
So, other than the 5 lb rubber plates you can buy separately, there really isn't any way to add more weight to this trainer later down the road.
In terms of the competition, Body-Solid's PFT100 and REP's FT-3000 are the closest comps I know of.
The PFT100 is a bit more affordable, but it isn't as heavy-duty and its warranty isn't even close (although its stacks can be upgraded up to 210 lb per side).
The FT-3000 is very similar to the FTX and it comes with slightly heavier stacks on each side (187 lb, still 2:1 pulley ratio).
But it doesn't come with the additional attachments and again, Inspire's warranty is more generous.
Overall, Inspire's FTX can easily hang with any functional trainer in its class and then some.
If you're looking for a versatile home gym that won't destroy your budget, it's a smart choice.