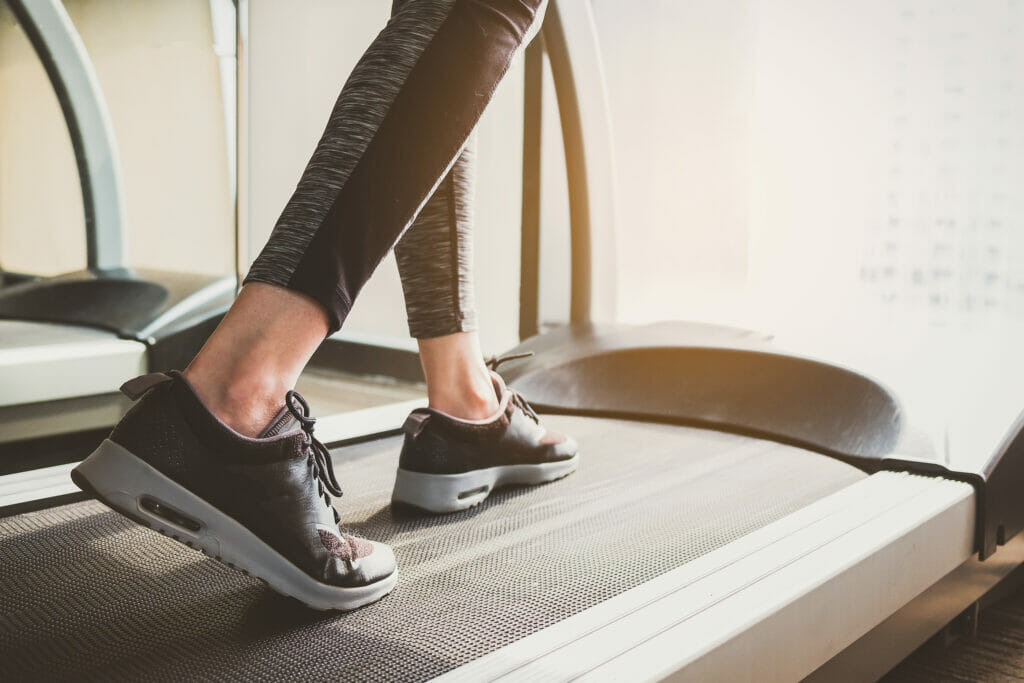 Investing in a treadmill can be a great way to take your home workouts to the next level (or get them started in the first place).
But finding the right one to meet your needs and budget can be a daunting task to say the least.
With so many models, features, and specs to choose from, it's easy to become overwhelmed and exhausted by the sheer process of picking a treadmill.
But I think I can help.
In an attempt to save you from as much unwanted stress as possible, I've created a list of the year's best treadmill brands.
I've ranked these brands based on key specs and features that I think are most important to consider when looking for the right treadmill.
And even though this guide may not take away all the anxiety that comes with choosing a new treadmill, at least it'll point you in the right direction.
Let's begin.
The 5 Best Home Treadmill Brands of 2022
#1 Sole Fitness
I picked Sole for my top treadmill brand because I think their machines offer the best combination of build quality and performance specs for their price ranges.
And speaking of cost, all of their machines are well-priced for home use with their most expensive model (the TT8) falling just under $2500.
Sole started out as a treadmill provider for hotels.
They've branched out to provide all the other classic cardio machines as well these days, but their treadmills are still what they're most known for.
They have 6 treadmills to choose from- starting with the budget friendly F63 and ending with the aforementioned TT8.
All Sole treadmills are designed with performance in mind.
This is obvious because all of their treadmills come with heavy-duty frames, large running surfaces, and powerful motors for their respective price ranges.
Another great thing about Sole is that they back their products up with great warranties.
You can expect lifetime frame and motor guarantees on all their treadmills, as well as at least 3 years on parts- something few brands can compete with.
The biggest downside to Sole treadmills is that their consoles are pretty simple.
This is a good thing if want a treadmill that's easy to use, but if you want streaming workouts or HD screens you'll be better off with another brand.
Overall, I think Sole is the gold standard for home treadmills.
If you're looking for a moderately priced machine that's built to last, you can't go wrong with a Sole (for more info, check out my complete Sole Treadmill Guide).
#2 Spirit Fitness
Spirit is similar to Sole in almost every way- their logos even look remarkably similar.
This brand is part of the Dyaco family, which also owns XTERRA, the impressive budget fitness brand, and who also partners with Sole.
Logos aside, Spirit treadmills are also built with performance in mind first and foremost.
In terms of specs, these treadmills are comparable to Sole in terms of heavy-dutiness and power, although Spirit models tend to be a little more expensive.
Spirit has a more extensive lineup to choose from too, including several commercial grade models.
I think Spirit has 'em beat with their more affordable options, but if you're looking for an extended warranty, Spirit is the better option.
All of their higher-end models come with lifetime frame/warranty guarantees as well as 10 year parts warranties (yea, 10 years, that's crazy).
I think their XT485 is probably their best deal, considering price and features.
Like Sole, Spirit treadmills are pretty basic when it comes to console features and workout programs, but they've got all the basic stuff you'd expect.
If you looking for a treadmill that's built to last (and has the warranty to back it up), Spirit is a great option.
#3 NordicTrack
Now here's a brand that needs no introduction.
NordicTrack is one of the most popular, well-known brands on the planet. I certainly doubt there's anybody in the US who isn't familiar with 'em.
This brand made a name for themselves with their old school ski machines- you know, those goofy things that replicated the movement of cross-country skiing…
Goofy looking, yes, but still highly effective.
These days NordicTrack has moved on. Now they're mostly know for their hi-tech cardio machines.
If you're looking for HD touchscreens and workout streaming, this is a good brand to explore.
Pretty much all of their machines are equipped with iFit capabilities (their streaming app), giving you access to instructor-led workouts if you so choose.
Consoles aside, NordicTrack treadmills pack pretty impressive performance specs too.
They aren't quite as heavy-duty as the Sole and Spirit brands already mentioned, but you can easily get 4 horses under the hood and 2.5″ rollers.
And NordicTrack's Incline Trainers can reach inclines as high as 40%, for those looking to hit some serious slopes.
NordicTrack's warranties aren't nearly as generous and they're customer service reputation isn't stellar, but if you're looking for a hi-tech treadmill with loads of workout options, they're a good brand to consider.
#4 Horizon
Horizon's another great brand for treadmills, especially if you're working with a smaller budget.
Like Sole, they've got 6 models to choose from, divided into 2 lineups: the "Go" and the "Studio" series. The "Go" treadmills are more affordable, while the "Studio" models are a higher-end.
In term's of specs, the "Studio" treadmills are very comparable with Sole's, especially the 7.8 AT (which I currently have in my home) which comes with a 4.0 HP motor and 22″ x 60″ deck.
Horizon offers awesome warranties on their higher-end treadmills too.
Something else I really like is the turn dial controls Horizon uses to control the incline and speed settings, which I assume was inspired by Peloton's Tread.
Anyway, it allows you to rapidly change either setting without having to keep pushing up/down buttons.
It's a small thing, but hey, it's the small things that make all the difference.
Overall, Horizon does a great job at building durable treadmills that feel smoother than you might expect for this price range.
#5 ProForm
ProForm is a brand you might want to consider if you like NordicTrack, but are working with a slightly smaller budget.
The 2 brands are actually owned by the same parent company, ICON Fitness (who also owns Bowflex, fyi).
Like NordicTrack, most ProForm treadmills come with touchscreen displays and are equipped for streaming workouts through iFit.
The biggest difference being that ProForm treadmills aren't packing specs as impressive as NordicTrack's- expect weaker motors, smaller rollers, and frames that aren't quite as heavy-duty.
ProForm's warranties are similar to NordicTrack's too- not bad, but not nearly as long as the brands at the top of this list.
ProForm's most advanced treadmill to date is the ProForm 9000, which comes with a 3.6 HP motor, 20″ x 60″ running surface, and a 22″ HD touchscreen display- not bad for a treadmill under $2000.
ProForm also has a few more affordable treadmills to choose from and they even have one that they include for free if you purchase a 3 year iFit plan.
I think ProForm would be a good choice for people who want to access iFit workouts without having to pay full NordicTrack prices.
Final Thoughts
I want to point out that I know there are several very good treadmill brands that I didn't mention on this list. Most notably, Life Fitness, Landice, and Bowflex.
It's true Life Fitness and Landice offer some of the highest-end home treadmills out there, but I didn't include them because they're priced higher than what a lot of people are looking to spend.
And in the case of Bowflex, they're only offering 2 models to choose from (at the time of writing this anyway) and they both include an HD display- I chose not to include them for the lack of options to choose from.
When I chose the 5 brands above, I was looking to include brands that are more affordable and that offer a nice selection of options to choose from.
Based on that criteria, I stand by each brand mentioned above.
I hope you found this guide helpful and if there are any other brands you know of that I missed, please share!