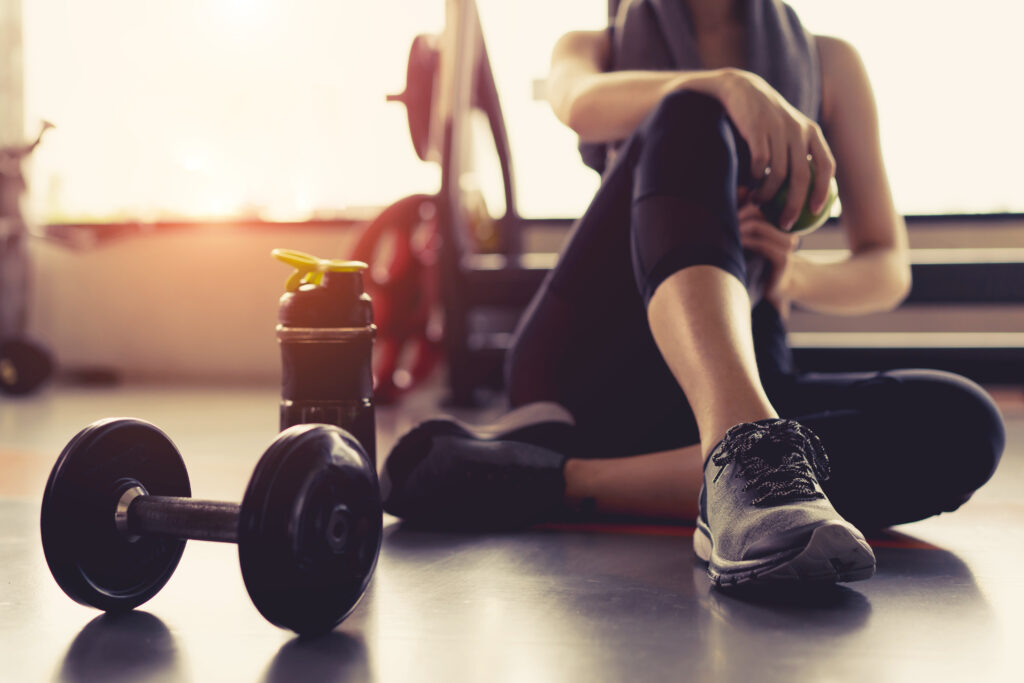 The XL7 is one of the most affordable Total Gyms out there, but like every other model, it still offers a safe, low-impact way to strength train.
It also comes with a ton of workout variety, making it easy to get a full body workout in (and without having to waste a lot of time switching between machines or swapping out plates).
Highlights of this budget-friendly Total Gym include 12 resistance levels, 6 included attachments, a 350 lb weight limit, and even a few workout DVDs and workout charts to help get you started off on the right foot.
Overall, I think the XL7 is a really good deal, but there are a few other similar Total Gyms, so it's a good idea to compare prices… but more on that later.
In this review, I'll go over everything this Total Gym has to offer, as well as compare it to some of the other similarly priced models; after reading, you'll know whether or not the XL7 is the right model for your home gym.
Let's get started.
The Total Gym XL7
I've been a Total Gym fan for awhile now and it all started when I got to use them first-hand at one of my therapy rotations in school (and then again at my first job out of school).
They came in handy for rehab purposes because they're so versatile and low-impact, but they can work just as well as an all-in-one home gym system.
Anyway, there have been a lot of different Total Gym models over the years and we still have a lot of them to choose from these days.
The higher-end Total Gym's are offered directly through Total Gym Direct, but the more affordable (and older) gyms can still be found through other retailers.
As I mentioned in the intro, the XL7 is one of Total Gym's most affordable models and is selling for around $399 at the time of writing this.
Pros
Access to 60+ exercises
Low impact
12 resistance levels
350 lb weight limit
Easy setup
Folds away for storage
6 attachments included
Comes with AbCrunch
Access to free workouts on Total Gym TV
Exercise chart included
Great price
Cons
Exercises
One of the greatest perks of any Total Gym is the large selection of exercises they offer.
The exact number of exercises you can do on any given Total Gym varies a little, most depending on the included attachments it comes with, but they all work the same way.
All Total Gyms work by using a pair of pulleys and a sliding board that's height adjustable.
This design is pretty simple, but it's genius – not only does it allow you to perform all kinds of exercise, but it's also really low impact (which is great for achy joints).
Anyway, according to Total Gym, with the XL7, you'll be able to perform 60+ exercises.
These include upper body, lower body, and core moves.
Now I'm sure Total Gym counts one sided and two sided variations of the same move as different exercises, but 60 is still a big number.
Especially when compared to traditional, single stack home gym machines.
When compared to the other Total Gyms, the XL7 is on the lower-end of the spectrum when it comes to exercise variety (with some models in the 80+ range), but it still offers a ton of exercises to choose from.
Resistance Levels
Ok, so all Total Gyms work in the same general manner, with you using the pulleys and your body weight to perform various strengthening moves.
But something that varies from model to model is the number of resistance levels it comes with.
By the way, in case you aren't that familiar with Total Gyms: the resistance is increased or decreased by adjusting the angle of the slide board.
Elevating the head of the slide board increases its angle, which means you're lifting a higher percentage of your bodyweight against gravity – thus increasing your resistance.
Lowering the head of the slide board does the opposite, thus decreasing your resistance.
Personally, I think having more resistance levels is always a good thing because it gives you more control over your workouts and doesn't force you to make huge jumps in resistance between levels.
The XL7 comes with 12 resistance levels, which is as many as any other Total Gym (except for the commercial grade GTS).
This is awesome, especially for such an affordable model, because it allows you to make more subtle adjustments to your resistance- which can come in handy when you just need a little more resistance for a certain move.
With 12 levels, the XL7 comes with more than all of the newer Apex Total Gym models.
Overall, the fact that this Total Gym comes with so many resistance levels is certainly one of its most impressive features.
Attachments
When comparing Total Gyms, it's important to compare resistance levels, but it's also important to compare the attachments that are included because these will also vary some between models.
The XL7 comes with the following included attachments:
AbCrunch
Squat Stand
Dip bars
Press up bars
Wing attachment
Leg pull accessory
It also comes with an exercise flip chart, a couple of workout DVDs (do people still use these??), and a nutrition guide, which is cool I guess.
And for the more technologically inclined folks out there, you can also access workouts through Total Gym TV (both paid and free options).
Anyway, the XL7 comes with the 6 included attachments listed above – and this is a great selection of what Total Gym has to offer.
The AbCrunch is one of their most popular accessories and even some of the more expensive models don't include it (and it goes for $150 sold separately).
The squat stand included with the XL7 is the standard option, but it'll get the job done.
The dip bars and press up bars are great because they add a lot of versatility and the wing attachment allows you to perform various pull up moves.
And all Total Gyms usually come with the leg pull accessory, but it's still helpful for working your hips.
Overall, I'm impressed with the attachments the XL7 comes with.
Assembly
Technically speaking, the XL7 comes pre-assembled, but you still have to do a little unfolding and setting up to get it ready for use.
But it's not hard.
After you unbox the gym, you'll set it up and unfold the rail – keep your hands away from the top and be careful not to pinch any fingers here.
Once it's unfolded, it's just a matter of clicking the resistance post up, setting your resistance, and attaching any attachments you want to start using.
Not bad at all.
It might take a few times to get the hang of folding/unfolding the gym, but once you get used to it, it'll only take a few minutes.
Which reminds me, you can fold this bad boy up for storage purposes too, which is nice for homes with limited workout space.
Oh, here's another tip – only keep the pulleys attached to the board when you plan on using them – they can get in the way when doing other exercise.
Overall, setting up your XL7 should be a piece of cake.
Weight Capacity
Something else that varies between Total Gym models their weight capacities – some gyms come with significantly higher limits than others.
Generally speaking, the higher-end, more expensive models come with higher weight limits, but that isn't always the case.
For example, the XL7 comes with a 350 lb weight limit.
Not only does this allow this gym to safely hold most users, but it's also higher than a lot of the other Total Gyms.
I like to see higher weight limits because it adds a little extra peace of mind.. you know, better overall build quality and all that.
At 350 lb, the XL7's weight limit matches that of the more expensive XTREME and is higher than the 300 lb limits found on the Apex G1 and Apex G3 models.
Warranty
The Total Gym XL7 comes with the following home warranty:
This is a pretty short warranty, there's really no getting around that, but we have to keep in mind that this is a $400 gym.
And budget-friendly equipment is usually budget-friendly for good reasons… and short warranties happen to be one of those reasons.
This is the same warranty you'll find on Total Gym's Apex models too.
The truth is, it's unrealistic to expect anything longer than a year on a gym in this price range, so it's just something we have to go with when shopping in this price range.
That said, the Total Gyms are pretty simple devices, so there aren't that many things you have to worry about breaking down.
Final Thoughts
Ok, that about does it for the XL7.
Based on the number of resistance levels this gym has and the attachments it comes with, I think the XL7 is a pretty sweet deal at $400.
But before you decide to buy, I think it's a good idea to compare prices with a couple of other similar Total Gyms too.
Like the Total Gym XTREME which also comes with 12 resistance levels and includes similar attachments – it usually costs about $100 more, but worth checking out.
There's also the Apex G5, which comes with 10 resistance levels and similar attachments, but I don't believe that one includes the AbCrunch accessory.
And the G5 is usually about $100 more, but again, worth comparing prices.
Overall though, I think the XL7 can easily hold its own with any of these other affordable Total Gyms and then some.
And with a price of only $400, it might be the best deal Total Gym has at the moment. Highly recommended.