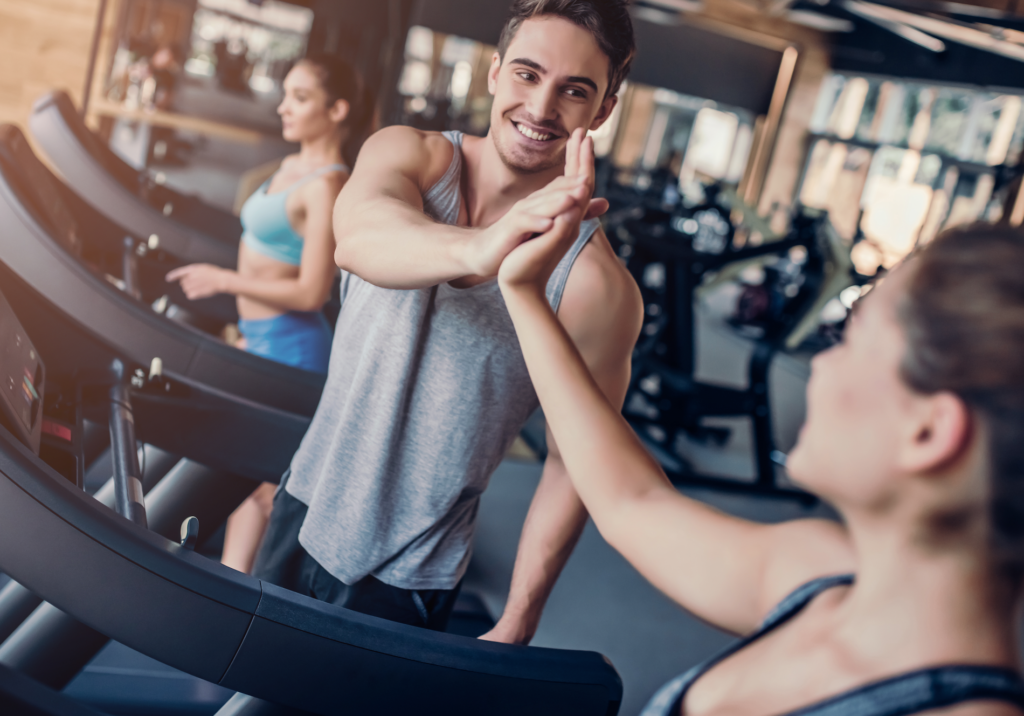 The Elite T5 is priced as one of Horizon's higher-end home treadmills, but when it comes to the specs, I'm not sure it has what it takes to earn the "elite" title.
It scores highly when it comes to frame construction and workout programs, but when it comes to the specs that count the most (like running surface and motor strength), the Elite T5 is lacking.
But if you're looking for a treadmill to connect with a Passport player, this model might make sense.
This review will provide a thorough examination of what the Elite T5 Treadmill has to offer. I'll also give you my two cents on whether or not this treadmill is a smart buy.
I want to start with a quick intro on Horizon Fitness. I think it's a good idea to familiarize yourself with the brand of any treadmill you might be considering.
Horizon Fitness
Horizon Fitness is part of the larger, Johnson Health Tech Co. family. Based out of Wisconsin, Horizon specializes in manufacturing fairly budget-friendly home fitness equipment.
The offer a little bit of everything cardio related, including exercise bikes, ellipticals, rowers, and treadmills.
When it comes to their treadmills, they offer 7 different models, which are divided into 3 series: get started, advanced, and elite.
The "get started" series consists of their entry level machines. These are their budget treadmills, which tend to come with smaller running surfaces and weaker motors.
Although their T202 comes with surprisingly impressive specs and features for the price range.
Their "advanced" series only consists of the 7.0 AT, which is personally my favorite Horizon treadmill. I think it has the best combo of features, specs, and price.
Horizon's "elite" series treadmills are their heaviest-duty machines, designed to withstand intense workouts. There are 3 treadmills in this series (counting the T5). Depending on the model, these treadmills come with stronger motors and better warranties.
All of the elite treadmills are also equipped to be Passport ready.
Passport is a system that syncs your treadmill up with your tv so that you can virtually walk or run in scenic locations around the world. You'll need a Passport player (sold separately) to make this work.
Overall, Horizon is a trusted brand known for providing quality budget and mid-range home treadmills. All of their models, even the budget treadmills, come with high max weight capacities and strong warranties.
The Horizon Elite T5 Treadmill
The Elite T5 finds itself in kind of an odd place in the Horizon lineup. As the least expensive model in the elite series, its features and specs seem like a mash-up between the less expensive budget models and the other elite models.
At roughly $1200, I wouldn't exactly call this a budget treadmill, but it shares some qualities we'd expect from cheaper machines. It also has some more impressive specs we'd expect from higher-end, more expensive treadmills.
Like I said, a mash-up.
Pros
38 workout programs
Passport ready
ViaFit compatible
Top speed of 12 mph
Max incline setting of 15%
350 lb max weight capacity
Folding deck
Variable Response Cushioning system
Easy assembly
Good warranty
Cons
Small running surface
Weaker motor
Passport player not included
Running Surface
The running surface is my favorite spec to start with when discussing a treadmill. If you've ever read any of my other treadmills reviews, I'm sure you've noticed this.
I stress the importance of the running surface so much because I think it's the easiest way to instantly get an idea of the quality of a treadmill. In most cases, higher-end treadmills have larger running surfaces.
I would expect a running surface of 20″ x 60″ on high-end or high-quality budget treadmills. This is the belt size that can comfortably fit most users.
Running surface is more important for running than walking- you need more space to run because your stride increases when running at higher speeds.
The Elite T5 comes with a running surface of 20″ x 55″. This is a little on the small side of what we should expect from a treadmill in this price range.
Walking shouldn't be a problem on this treadmill, but depending on your height, running could be a little tight.
Like all Horizon treadmills, the T5 comes with their patented Variable Response Cushioning system.
The deck is designed with 3 zones to provide more shock absorption in the front where the impact is the greatest during running, and less in the back where you want a firmer surface to push off of.
It's an interesting design that most users report feels comfortable to workout on.
The T5 is also a folding treadmill. With the FeatherLight folding design, it's easy to bring the deck up vertically for storage. Most home treadmills these days have similar folding designs because it does come in really handy when space is an issue.
One of the most impressive specs for this treadmill is its 350 lb max weight limit. A lot of home treadmills can only handle users up to 300 lb, so this could be a good choice for the larger folks out there.
Motor
The Elite T5 comes with a 2.75 CHP motor. I mentioned above that this treadmill's running surface is better for walking than running- well, the same is true when it comes to the motor.
For confident running, it's smart to have a treadmill with at least a 3.0 CHP motor. Having this extra strength will ensure your motor doesn't have to work too hard to sustain the higher treadmill speeds necessary for running.
Weaker motors will have to work harder, which can be noticeable during your workout (sounds like the motor is straining).
Even though the motor is weaker than I'd like, it's capable of reaching a top speed of 12 mph and a max incline setting of 15%, which is very respectable for any treadmill.
I think it's interesting that the T5 has the same motor as the less expensive T202. The less expensive 7.0 AT actually has a more powerful motor (3.0 CHP) than this model.
The roller size is another spec I like to tie in with the motor strength. The rollers are the part that actually make contact with the treadmill belt, causing it travel down the deck as the motor does its thing.
Larger rollers are preferred and often found on higher-quality treadmills. When it comes to home treadmills, 2.5″ rollers is about as large as they come.
Horizon tends to use large rollers on their treadmills. The T5 comes with 2.4″ rollers in the front and 1.8″ rollers in the back. It's common to see the different sizes on budget friendly models. But the larger front rollers are a good sign.
Features
The Horizon Elite T5 comes standard with the following features:
38 workout programs- like all of Horizon's treadmills, this model comes with a boat load of workouts to choose from. Having this much variety should make it easier on the people who get bored easily on treadmills.
Passport ready- I mentioned the Passport briefly up above, but this feature connects your treadmill to your tv, giving you the option of performing virtual workouts in different locations. Just know you have to buy the Passport player separately (~$200).
ViaFit compatible- ViaFit is a fitness app that uses WiFi to track and store all of your fitness data. It can sync up with other fitness apps you may be using as well.
8.5″ backlit display- the LCD screen is fairly large and easy to read. The screen is large enough to display all of your metrics at the same time. It also displays a 400 meter lap to help you visualize your distance.
Media rack- the built-in rack lets you hold a magazine or tablet for easy viewing during your workout.
Built-in speakers- nothing too fancy here, but you can connect your phone or mp3 player up to the built-in speakers through the mp3 port and hear your motivational tunes through the treadmill. Some of their other models come with bluetooth speakers, bummer this one doesn't.
Fan- these are pretty standard on treadmills these days, but a little fresh air might help cool ya down and keep you going longer during your workout.
Assembly
Assembly for Horizon treadmills is really easy and the T5 is no exception. The instructions are straightforward and the images are large and make sense. The diagrams do a good job of showing where all bolts/nuts go for each step along the way.
Speaking of which, for the T5, there are only 6 steps. Most people should be able to have it out of the box and running in 30 minutes or so.
The necessary wrenches for assembly are included. You may need to supply your own screwdriver.
Warranty
Horizon backs the T5 up with the following warranty:
Lifetime frame
Lifetime motor
3 year parts
1 year labor
This is a decent warranty for a treadmill in this price range. You can't beat the lifetime guarantee on the frame and motor, but this is to be expected from any self-respecting treadmill over $1000.
Three years on parts is pretty good. In this price range, we should expect anywhere from 2-5 years. The more expensive T7 and T9 both come with 5 year parts warranties.
The 1 year labor warranty is pretty standard for home treadmills in most price ranges. The Elite T9 does come with a 2 year labor warranty though.
Final Thoughts
The Horizon Elite T5 is a moderately priced home treadmill with some very respectable stats. I especially like the 350 lb weight capacity as it's a sign of high quality frame construction.
This treadmill is also loaded with a ton of workout options and tech savvy users might enjoy the Passport option and ViaFit compatibility.
That said, this treadmill is better suited for users looking for a high-quality walking or jogging experience. The smaller running surface and weaker motor don't make it a great fit for serious runners.
Personally, I think the 7.0 AT is a smarter buy- costs about $300 less and comes with a larger running surface, stronger motor, and identical warranty.
But if you are looking for Passport compatibility, the T5 might make sense.