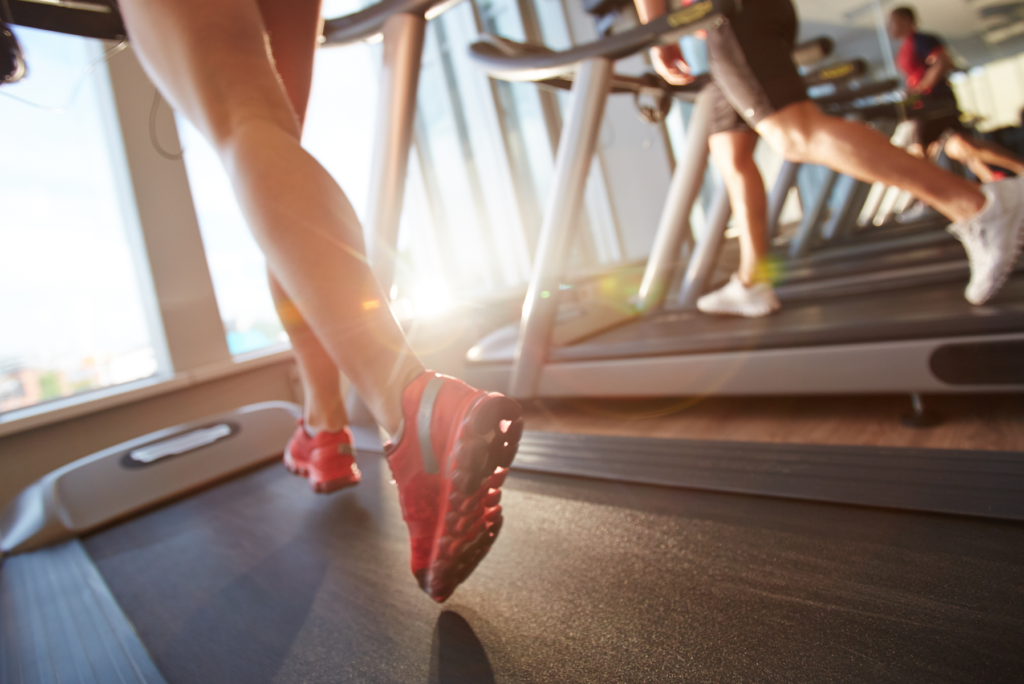 The Horizon T202 is another well-priced home treadmill from a brand that's made a real name for themselves for offering non-pretentious equipment that actually works.
At well under $1000, the T202 comes with more features than you'd expect from a treadmill in this price range. It's rare to see a spacious running surface, bluetooth speakers, and a great warranty effortlessly combined together on a budget treadmill like this.
But hey, that's how Horizon rolls.
In case you couldn't tell, I think the T202 is a pretty impressive treadmill. But you shouldn't take my word for it- this treadmill's spec sheet speaks for itself.
This review will walk you through everything this treadmill has to offer, including the key specs to consider when comparing treadmills.
Let's start with a quick word on budget treadmills.
Budget Treadmills 101
Home treadmills can be found in pretty much any price range. The cheapest of the cheap start out at around $100- I can't vouch for these tiny little manual treadmills, buyers beware. And high-end treadmills can easily cost $5000 and higher.
To me, I consider any treadmill under $1000 to a budget treadmill.
Now this category contains a lot of treadmills considering they start out at around $100. And all budget machines are definitely not created equal.
The best budget treadmills are found in the $500 – $1000 range. And this makes sense, because we usually get what we pay for. A more expensive treadmill should be superior to a cheaper one (although this isn't always the case).
I wanted to point out a few general characteristics of inferior budget treadmills so you know what to avoid. Also, by comparison, it shows how impressive the T202's specs actually are.
Affordable treadmills usually:
Have smaller runnings surfaces
Have weaker motors (less than 3.0 CHP)
Use smaller rollers
Come with shorter warranties
Lack advanced features like bluetooth and quick touch buttons
Have flimsy frames with smaller max user weight capacities
Come with fewer workout programs
I'll go into a little more detail on these below as we discuss what the T202 offers, but to sum things up- affordable treadmills usually don't offer the same quality that more expensive models offer.
But every once in awhile, you find one that offers a great combination of features and price.
The Horizon T202 Treadmill
Horizon Fitness currently offers 7 different home treadmills. The T202 is their second most affordable model, with their T101 being the only one that costs less.
The 3 starter treadmills differ a little in size, strength, and warranty. The T202, being right in the middle of this starter group, comes with a great combination of features.
Pros
Large, 20″ x 60″ running surface
3-Zone Variable Response cushioning system
Easy fold deck for storage
Top speed of 12 mph
Max incline of 12%
Built-in, bluetooth speakers
Quick touch speed/incline buttons
Rapid charge USB port
Compatible with chest strap heart rate monitors
325 lb weight capacity
Good warranty
Great price
Cons
Not designed for serious running (motor only 2.75 CHP)
Limited workout programs
Running Surface
I always like to start with a treadmill's running surface because it's my favorite spec. I think it's the most important thing to consider because it has the most influence on how comfortable a treadmill is to use.
It's also a really quick way to spot a sub-par treadmill.
Bigger is always better, regardless of how tall (or not tall) you are.
If a treadmill is too narrow or too short, it's going to be uncomfortable to run on. If the belt is too short, you're going to end up shortening your stride during your workouts- especially if you like to run at faster speeds.
Having a narrow belt isn't quite as big a deal, but it's still uncomfortable to feel like you're going to step off the belt if you sway any left or right.
The T202 doesn't have to worry about this because it comes with a 20″ x 60″ running surface.
This is the gold standard when it comes to home treadmills, regardless of price. With a running surface this large, most users can sprint at full speed without having to shorten their stride.
Like all of Horizon's treadmills, the T202 is designed with their 3-Zone Variable Response cushioning system.
This shock absorbing design element provides more cushion at the front of the deck (where forces are higher during your normal running pattern) and less cushion at the end of the deck where you want a firmer surface to push off of.
The result is a comfortable surface that will help protect your joints from unnecessary stress during your workout.
This treadmill also folds vertically for storage, which is a nice perk if you have limited workout space at home. The hydraulic folding system makes it easy for anyone to raise and lower the deck without getting injured.
Motor
The motor strength is another key feature to look at when comparing different machines. I doubt you're surprised to hear that when it comes to motors, stronger is better.
A stronger motor doesn't have to work as hard as a weaker motor to produce the same output. This should prolong the life of the motor as well as make for a smoother ride.
After all, who wants to hear their motor struggling to keep up with them?
The T202 comes with a 2.75 CHP motor that's capable of reaching a top speed of 12 mph. Personally, I like to see motors 3.0 CHP and higher if running is involved, but this one isn't too far off.
With a max speed of 12 mph and a max incline of 12%, this treadmill should have enough muscle to get the job done. But if you are planning on doing some serious running, you should probably find a stronger treadmill (check out my guide on running treadmills).
When comparing motors, you should probably take a look at the roller size too. The rollers are the part that make contact with the belt and actually make the belt move along the deck.
When it comes to rollers, larger is also better because it puts less stress on the motor and provides a smoother motion for the belt. High-end treadmills will use 2.5″ rollers, more affordable treadmills usually use 1.8″-1.9″ rollers.
The T202 uses 46mm/42mm tapered rollers (1.8″/1.65″). These are on the small side, even for affordable treadmills. Not a deal breaker, but it would be nice to see larger rollers on this machine.
Features
The following features come standard on the T202:
5 workout programs- not a ton of workouts to choose from here, just the basics: calorie, distance, manual, time, and weight loss. But if you like to hit manual and start running, this might not be a big deal.
Bluetooth speakers- this is a cool feature not often seen in budget treadmills. You can connect your tablet or phone to the built-in speakers through bluetooth and hear your music or media while you workout.
Quick touch buttons- this feature lets you instantly set your incline or speed with the touch of a button. It beats having to tap the up and down buttons feverishly to set your intensity. PS, this comes in handy for interval training.
Rapid charge USB port- while you're watching your tablet or listening to music through the bluetooth speakers, you can charge it up with this charging port.
Built-in device holder- this compartment makes it easy to set up your tablet or phone for use. It's positions conveniently to work with the charging port.
Free app- download Horizon's free fitness app to track your data or even control your treadmill through your tablet.
Built-in fan- the fan will help you stay a little more comfortable during your hardest workouts.
Assembly
One of the great things about the T202 is how easy it is to assemble. Horizon markets that you can have it out of the box and ready to operate in 30 minutes- based on the instruction manual, I think that is a realistic expectation.
There are only 5 steps in the assembly instructions and each step is well organized and displayed clearly.
The images are large enough to see what's going on and all the hardware is clearly labeled for each step.
All of the necessary wrenches are included, but you will have to supply your own Philip's head screwdriver. Overall though, assembly is straightforward and shouldn't be an issue.
Warranty
Warranty is another crucial spec I fear is often overlooked when looking for a good deal. With budget treadmills, you never know what you're going to get (unless you do your homework and read my wonderful product reviews).
But the warranty is a good indicator of product quality. The fact is, manufacturers know when their products aren't up to par. And when this is the case, they back these products with lousy warranties.
Because the last thing they want to do is spend money on products that aren't working.
Anyway, the T202 is backed by the following warranty:
Lifetime frame
Lifetime motor
1 year parts
1 year labor
For the price, this is a pretty good warranty. The lifetime guarantee on frame and motor is a sign of a quality machine and 1 year on labor is standard.
It would be nice to see 2-3 years on parts, but I'm not going to knick-pick too much here. Again, for the price range, a pretty solid guarantee.
Final Thoughts
Budget treadmills are all over the place on the spectrum of quality. Some are good buys, some are junk. They key to telling the keepers apart from the lemons is examining the specs.
Looking at the specs here, I'd argue the T202 is a keeper.
Right off the bat, it comes with a great running surface, which I think is probably the most important aspect of a treadmill.
The motor isn't bad, but it could be a little stronger. I think this treadmill would work fine for jogging and walking, but is a little weak for serious running.
I like that this treadmill comes with bluetooth speakers and quick touch buttons for speed and incline. These are useful features that make using a treadmill more enjoyable. They're also not always found on treadmills this affordable.
Overall, I think Horizon's T202 is a nice treadmill.
For the price range, it comes with some great features and it's backed by a solid warranty. If you're looking for an affordable, easy to use machine, this is a smart buy.