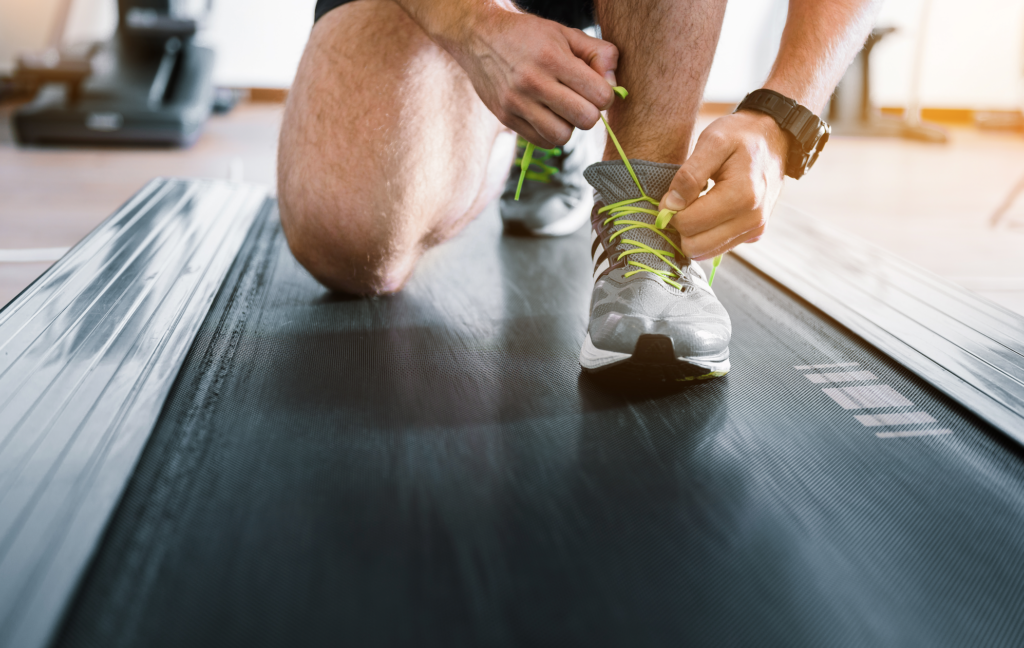 Horizon's Adventure 3 Treadmill offers an interesting combination of specs and features.
Currently, the Adventure 3 is the most expensive model in Horizon's entry level treadmill collection, but unlike most treadmill series, there isn't a direct correlation to price and what you get.
Put another way, we usually see larger running surfaces and stronger motors with higher asking prices. Instead, Horizon adjusted the tech and the warranty a little to justify the higher cost.
It's an interesting game plan, but does it make sense?
Maybe. I guess it depends on what you're looking for from your treadmill. Either way, this review will walk you through everything you need to know about the Adventure 3.
Treadmills 101
I like to start most of my treadmill reviews with a quick intro to discuss what I consider to be the most important specs to consider when looking to purchase a new machine.
You won't hurt my feelings if you decide to skip over this part and get straight to the review at hand, but I think it's worth at least a skim if you have any doubts about what to look for when searching for a new treadmill.
I think the 3 most important specs to look at (and compare) are the running surface, the motor, and the warranty.
Running Surface
The running surface is always the first spec  I look at when researching a new treadmill. As the name implies, this spec is the actual dimensions of the usable belt- that is, how much room do you have to walk or run on.
This spec is always measured in inches and displayed as: width x length.
Larger is always better. Would you rather have more room to exercise on or less? Of course the answer should be "more".
When it comes to home treadmills, the optimal running surface is 20″ x 60″.
A treadmill with a running surface of 20″ x 60″ is capable of comfortably fitting most users when running at a fast pace.
If the running surface is too short, it's not going to be comfortable to run on. Same thing goes for the width- if it's too narrow, you're going to feel cramped, kind of like trying to walk on a tightrope.
But it also depends on how tall you are. Shorter users will be able to get away with shorter treadmill belts.
It also depends on whether you're walking or running. Shorter belts can work fine for walking or light jogging.
Motor
The strength of a treadmill's motor is another crucial spec to look at when considering to purchase or not. Just like running surface, when it comes to motors- bigger is usually better.
Most home treadmills come with motors in the 2.0 – 4.0 CHP range.
"CHP" refers to "continuous horse power" by the way. It's how most reputable treadmills rate their motors these days. The "continuous" part means this is the horse power the motor is capable of maintaining over time.
If you plan on running, I suggest you go with a treadmill with at least a 3.0 CHP motor.
Stronger motors don't have to work as hard as weaker ones to maintain the same speed. This means stronger motors should provide smoother rides. They should also last longer since they won't be strained as much during each workout.
If you plan on walking (or light jogging), weaker motors can work fine.
Warranty
The machine's warranty is another important spec to compare between treadmills. Longer is obviously better.
Treadmill warranties are usually divided into 4 parts: frame, motor, parts, and labor.
The frame and motor warranties should be the longest. High-quality treadmills should offer lifetime warranties on both. Even budget treadmills can come with lifetime warranties on the frame and motor.
The parts warranty can vary greatly from treadmill to treadmill. Most affordable treadmills (under $1000) will come with 1 -3 years on parts. More expensive models may offer as much as 5-10 years.
The labor warranty is always the shortest. One to two years is all you'll get, even on expensive treadmills.
The Horizon Adventure 3 Treadmill
The Adventure 3 is the most expensive model in Horizon's series of entry level treadmills (which includes the popular T101 and T202). Interestingly, even though the Adventure 3 is more expensive, it comes with a smaller running surface and weaker motor than the T202.
The "Adventure" part of this treadmill's name comes from its ability to hook up with Passport and give you the feel of walking or running virtually in more scenic parts of the world.
Pros
30 built-in workout programs
Passport ready
ViaFit compatible
Max speed of 12 mph
Max incline of 12%
Variable Response Cushioning system
Folding frame
Max weight capacity of 300 lb
Easy assembly
Great warranty
Cons
Small running surface
Weaker motor
Running Surface
The Adventure 3 comes with a 20″ x 55″ running surface, which is smaller than I'd expect from a treadmill at this price. If you read the intro above, you know this belt may be a little small for taller folks to run comfortably on.
Odds are, if you are 5'8″ or taller, you'll have to shorten your stride a little when running.
The 20″ width is great, no problems there. But with the shorter length, this treadmill would be better suited for walking or light jogging.
Horizon has an interesting shock absorbing system they use on all their home treadmills. Their Variable Response Cushioning system is designed to reflect the needs during the various stages of running.
There's more cushioning in the front of the deck, where your foot lands with the most force. The middle of the deck has a little less cushioning and the back of the deck has the least amount of cushion, making it firmer and easier to push off of as your foot comes up in preparation for your next stride.
This shock absorption gives the Adventure 3 a comfortable feel, which users appreciate.
They also appreciate the FeatherLight folding system. This hydraulic system makes folding the deck up effortless. A lot of home treadmills have jumped on the folding deck bandwagon because it's a great space saving feature, especially for homes with limited workout space.
I also want to point out that this treadmill comes with a max weight capacity of 300 lb, which is ok for this price range, but nothing to brag about.
All quality treadmills in this price range should come with a weight limit of at least 300 lb, any many offer higher limits. At 300 lb though, this treadmill should be able to accommodate most users safely.
Motor
The Adventure 3 comes with a 2.5 CHP motor. This motor is a little weak for serious running, but should work fine for walking or jogging. Users love how quiet it is during use.
This treadmill can reach a top speed of 12 mph and a top incline of 12%. Weak motor or not, these values should offer enough challenge to keep most of us challenged.
I didn't mention treadmill rollers earlier, maybe I should've. The rollers are the part that make physical contact with the belt and cause it to move.
Larger rollers are preferred because they provide a smoother belt action and put less stress on the motor. High-end home treadmills use 2.5″ rollers.
The Adventure 3 uses surprisingly large, 2.25″ front rollers and 1.75″ rear rollers. Users agree the treadmill feels smooth during operation.
Overall, the motor is weaker than I'd like, but users agree the operation is smooth and quiet.
Features
The Adventure 3 comes with the following features:
30 built-in workouts- this treadmill comes with a ton of workout programs, something Horizon must prides themselves in because a lot of their treadmills have this in common.
Passport ready- this treadmill is designed to work with a Passport player, which allows you to sync your treadmill up to a tv so you can virtually walk in scenic locations around the globe. A neat feature if you're into this type of thing.
ViaFit connectivity- this machine is compatible with ViaFit, an app that tracks all your fitness data using wifi. It can also sync with your other favorite fitness apps to keep track of all your info.
Built-in speakers- connect your tablet or smartphone up to the treadmill using the mp3 port and play all your favorite music through the built-in speakers while you workout.
Bottle holders- 2 large bottle holders allow you to stay nice and hydrated throughout your workout
Grip heart-rate monitor- grab the contact heart rate monitor and see your pulse while you exercise. This can be helpful for gauging your workout intensity.
Assembly
Putting the Adventure 3 together is remarkably easy. Horizon definitely designed this treadmill to be user friendly from start to finish.
The assembly instructions are easy to follow and make sense. The illustrations are large enough to actually see which parts go where and there are written descriptions for each step along the way.
There are only 4 steps and I imagine most folks can easily have this treadmill out of the box and functioning within 30 minutes.
The required wrenches are included, but you will have to provide your own screwdriver.
Overall, when it comes to assembly, this is about as easy as it gets.
Warranty
Last, but not least, is the warranty. The Adventure 3 is backed by the following warranty:
Lifetime frame
Lifetime motor
3 year parts
1 year labor
For the price, this is a pretty solid warranty. Lifetime on frame and motor is what we should expect from any respectable treadmill in this price range.
Three years on parts is also pretty good. Some treadmills will offer 5 years on parts, but they usually cost more than the Adventure 3.
One year on labor is standard protocol.
Final Thoughts
The Horizon Adventure 3 is a budget friendly treadmill with a rather interesting collection of specs and features. My biggest concern with this treadmill is the small running surface and fairly weak motor.
Personally, I'd rather see a 20 x 60″ running surface and a 3.0 CHP motor than the Passport connectivity. But after all, that's kind of the point of the Adventure series.
With its current specs, this treadmill wouldn't be a great choice for runners or larger users.
But if you're looking for a nice treadmill to walk on, the Adventure 3 would work fine. It does come with a ton of workout programs and is backed by a nice warranty.
But honestly, Horizon's 7.0 AT Treadmill is priced identically and comes with a larger running surface, stronger motor, higher incline, and bluetooth speakers.
Unless you want a treadmill specifically for the Passport player, there are better options than the Adventure 3.