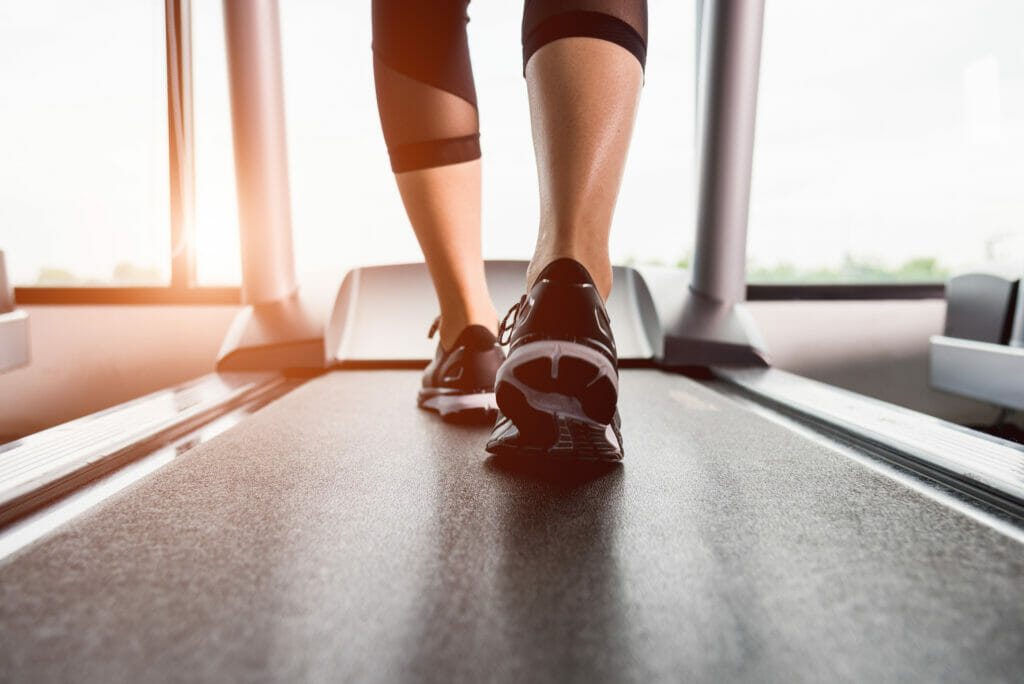 If you're in the market for a new home treadmill, Sole's F63 and F80 are both great choices. Each comes with a strong motor, heavy-duty components, and a great warranty.
Basically, the F63 and the F80 are both top models in their respective price ranges.
But is the F80 really worth the additional $600?
Are the upgrades enough to warrant the extra cost?
Well, these are the questions I hope to help you answer.
In this head-to-head comparison, I'll go over all the most important performance specs each treadmill has to offer.
I'll also describe the specific differences between these 2 elite treadmills with regards to these specs, as well as provide my 2 cents on whether or not the upgrades are worth the cost.
After reading, you'll be well equipped to decide which one of these treadmills is best suited for your home gym.
Running Surface
Motor/Rollers
Weight Capacity
Warranty
Sole F63
20" x 60"
3.0 HP / 2.5"
325 lb
Lifetime frame/motor
3 year parts/deck
1 year labor
Sole F80
22" x 60"
3.5 HP / 2.5"
375 lb
Lifetime frame/motor/deck
5 year parts
2 year labor
The Sole F63 vs The F80
You really can't go wrong with a Sole.
Whether you're looking for a treadmill, elliptical, or exercise bike, Sole should be one of the first brands you consider.
As a brand, they've earned a stellar reputation for providing high quality products. But I like them because their machines are easy to use and built for performance over anything else.
They also offer some of the best warranties on the market.
I would consider Sole a moderately priced brand – most of their products cost somewhere between $1000 – $2500.
When it comes to treadmills, this brand has 6 to choose from with the F63 being their most affordable model to date (with a sales price right at $1000).
The F80 is one of their mid-range models and costs $600 more.
When comparing these 2 treadmills (or any of Sole's other models), there are a few specs where you'll see differences as you go up in price.
Although at first glance, these differences can sometimes seem fairly subtle.
These specs include the running surface, motor strength, roller size, and weight capacity.
You'll notice these are all performance specs.
The consoles on Sole's treadmills are mostly pretty similar, although the size will very a little (except for the F85, which comes with a newer, touchscreen display).
Since the above specs are where we see the biggest differences, I figure it makes sense to discuss each one separately.
Let's start with the running surface.
(P.S.- if you'd like to see a companions of all of Sole's current models, check out my complete Sole treadmill guide for more info)
Running Surface
I think the running surface should be the first spec you consider when looking at any treadmill. In case you're not familiar with the term, it simply refers to the size of the belt.
And although it might sound like a technicality, this spec tells you how much room you're going to have during your workouts.
And whether you're going to be comfortable or not.
When it comes to running surfaces, bigger is better- I mean I've never heard of anyone complaining that their treadmill is "too spacious".
The gold standard for home treadmills is a running surface that measures 20″ x 60″ (width x length).
With a belt of this size, a treadmill is capable of comfortably fitting pretty much all users, regardless of how fast they run (we tend to increase our stride length when running at faster speeds).
The F63 comes with a running surface of 20″ x 60, while the F80 comes with a slightly larger, 22″ x 60″ running surface.
An extra 2 inches of width doesn't sound like much, and it certainly isn't going to make or break your workout, but it'll make for a more comfortable experience.
It'll also make for a more commercial like experience, which is what we're all looking for from our home treadmills anyway.
Motor Strength/Rollers
If the running surface is the first spec you should examine, the motor strength is a close second.
The motor is the heart of your treadmill and it's responsible for powering every single workout you'll ever do, regardless whether you're walking or running.
I'm of the opinion that stronger is almost always better (I say "almost" because this might not necessarily be the case when comparing an AC motor to a DC motor, but most home treadmills use DC motors, so this is rarely an issue).
Anyway, having a stronger motor is beneficial because it means the motor won't have to work as hard as a weaker one would to provide the same output.
This means the stronger motor is more efficient.
A stronger motor will run smoother and more quietly. And, since it isn't having to work as hard, a stronger motor will usually last longer too.
I hope that all makes pretty good sense, but what exactly counts as a "strong" motor?
Great question.
If you're planning on running on a regular basis, I suggest going for at least a 3.0 HP motor.
A treadmill with 3 horses under the hood should be strong enough to handle regular running workouts, but it would make sense for serious runners to go with an even stronger motor if their budget allows for it.
Again, motors have to work harder to reach and maintain faster running speeds- and a stronger motor will be able to handle that work more efficiently.
With all of that in mind, Sole's F63 comes with a 3.0 HP motor, while the F80 comes with a 3.5 HP motor.
Both of these treadmills reach that 3 HP line in the sand I drew for being a good running treadmill, but with the extra horse power, the F80 will be better equipped to handle more serious runners.
Oh, I almost forgot about the rollers!
The rollers are the part of the treadmill that make contact with the belt and allow it to slide smoothly over the deck as the motor does its thing.
Rollers come in various sizes, but higher-end (and more expensive) treadmills usually come with larger rollers.
Having larger rollers is beneficial because they make more surface contact with the belt. This makes for smoother operation, but it also puts less stress on both the rollers and the belt.
Which extends the life of both.
And, having the belt moving more smoothly should even put less stress on the motor too.
Cheaper treadmills tend to come with rollers under 2″, while higher-end models come with rollers in the 2″ – 3″ range.
The F63 and F80 both come with 2.5″ rollers, so there isn't a difference between the 2 when it comes to this spec.
This is a great roller size for both treadmills, but it's especially impressive for the F63, considering its price.
Weight Capacity
I think it's important to consider a treadmill's weight capacity as a performance spec.
Not only is it important to choose a treadmill that can safely hold your weight, but I see this spec as an objective measurement of how durable or heavy-duty the machine is.
Seeing a treadmill with a higher weight limit tells me that the frame and components are tougher and more solidly built.
I mean a treadmill that can hold a 400 lb person has got to be stronger than one that can hold a 300 lb person, right?
Anyway, I like to see at least a 300 lb weight capacity for any piece of home fitness equipment I'm considering. I think this is high enough to ensure a well constructed frame that shouldn't feel flimsy during use.
Sole's F63 comes with a weight capacity of 325 lb and the F80 comes with a weight capacity of 375 lb.
The 50 lb difference is pretty significant.
Not only can the F80 hold significantly larger individuals, but it's gotta be more structurally sound to do so.
When you look at the assembled weight of each treadmill, you'll find that the F80 weighs about 24 lb more than the F63 (278 lb vs 254 lb).
This extra weight makes for a larger, heavier-duty machine.
Again, a 325 lb weight limit is awesome for a $1000 treadmill, but if you or a family member is larger (or if you'll have multiple family members using your new treadmills), it could make sense to go for the F80.
A Few Other Features
That about does it for the performance specs, but I wanted to quickly address the console features for these 2 treadmills- this won't take long because there aren't that many differences.
The LCD screen on the F80 is a little bigger than the one found on the F63: 9″ vs 6.5″ (both are back-lit). Not a huge difference, but the F80 is a little easier on the eyes.
Both treadmills come with the same number or workout programs included (10).
Both treadmills come with bluetooth speakers and an included wireless chest strap heart rate monitor.
Both treadmills also have 15 levels of power incline and a top speed of 12 mph (although the stronger motor on the F80 will be able to reach that top speed easier).
Oh, both treadmills also come with a folding frame, which is nice for storage.
The last real difference there is to discuss is the warranty.
Sole is known for their generous warranties and both of these treadmills come with great guarantees for their price ranges, but the F80's warranty is a bit longer than the F63's.
The F80 comes with a lifetime frame/deck/motor, 5 year parts, 2 year labor warranty.
The F63 comes with a lifetime frame/motor, 3 year parts/deck, 1 year labor warranty.
Again, both warranties are awesome and better than pretty much any other guarantee you'll find in either price range. But the upgraded parts and labor guarantees on the F80 are definitely worth considering.
Final Thoughts
Ok, that about does it for the F63 and the F80.
I found it fun to write this comparison because I like to write about high quality products – and there's really no debating that both of these models are top notch.
The F63 is easily one of the best budget treadmills on the planet and the F80 is easily one of the best treadmills under $2000.
If you're on a tighter budget, it makes sense to go with the F63 because it's a great treadmill in its own right, but if you have the option of stretching that budget a little further, you've got some thinking to do.
With the F80, there are several subtle upgrades.
None of which individually necessarily makes it worth the extra $600, but when added together they do.
When compared to the F63, the F80 comes with:
a larger running surface
a stronger motor
a higher weight capacity
a longer warranty
Basically, the F80 is a stronger, heavier-duty machine.
If you're stuck between these 2 models, think about what type of workouts you'll be doing and how many people will likely be using it in your home.
If you're planning on doing a lot of running, it makes sense to go with the F80, with its larger running surface and stronger motor.
If you're planning on mostly walking or jogging, the F63 will likely do just fine.
If multiple family members will be using your treadmill regularly, it also makes sense to go with the heavier-duty F80, because it will be better equipped to handle the extra stresses.
If you'll be the only user and if you're of smaller stature, the F63 should be able to handle ya just fine.
Overall, regardless of which treadmill you choose, you can rest assured you're getting a quality machine.