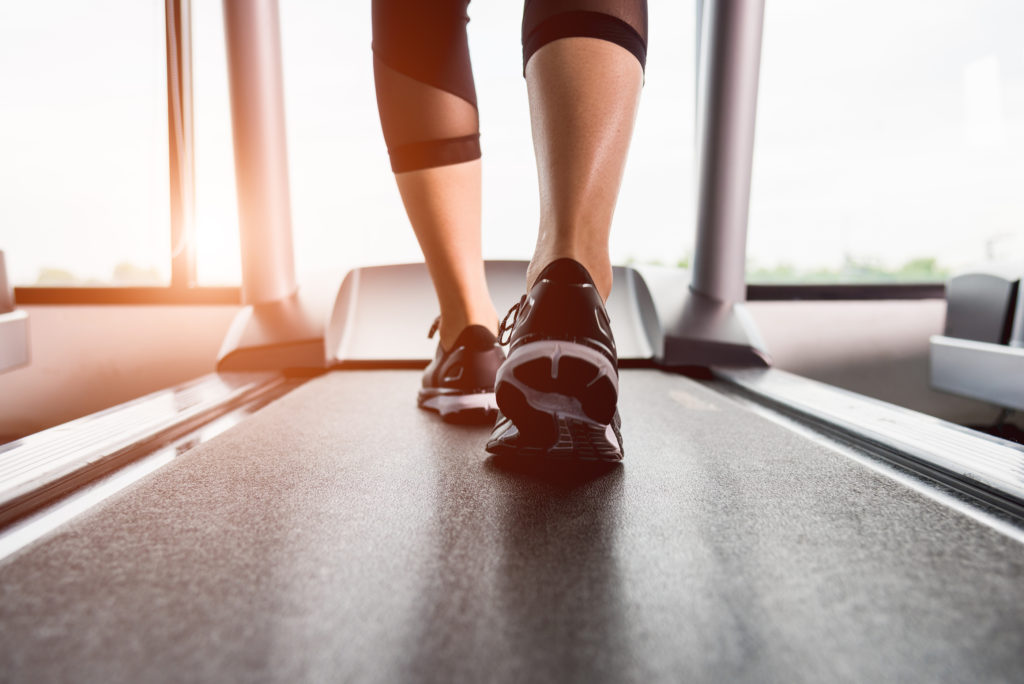 The Sole F80 might just be, pound for the pound, the greatest home treadmill around.
There, I said it.
Seriously though, when you consider the cost to specs ratio, it's going to be tough to find a treadmill that offers more at this price.
Highlights include a 3.5 CHP motor, a 22″ wide running surface, and an incredible warranty.
If you're familiar with the Sole brand, this shouldn't come as much of a surprise – making the best home fitness products for every price point is kinda their thing.
Although the F80 is almost universally accepted as being one of the top home treadmills in the world, that doesn't mean this is necessarily the right treadmill for you.
But this review is here to help you figure that out.
In this review, I'll be going over everything this treadmill does and doesn't have to offer.
After reading, you should know whether or not this is the right fit for your home gym.
Let's begin.
The Sole F80
Sole Fitness started out producing treadmills for hotel chains. They became a popular choice because their machines were designed effectively to handle the light commercial use that was necessary in an environment like a hotel.
It came naturally for them to then transfer that same attention to quality detail over to the residential market.
When they started including home treadmills in their lineup, they soon became some of the most popular machines on the market.
And they still are today.
Sole treadmills are a common find on most "best treadmills of the year" lists and they offer models in every price range.
At roughly $1700 on sale, the F80 is one of their mid-range models.
I consider this a moderately priced treadmill when compared to all the home options available these days (which is a great price range to be in terms of features and quality).
The F80 offers a great combination of specs and features and is backed by one of the best warranties you're going to find.
Sole has heavier-duty models in their lineup, but I think most casual runners will do just fine with what this treadmill has to offer.
Pros
22″ x 60″ running surface
3.5 CHP motor
Cushion Flex shock absorbing technology
375 lb weight capacity
0.5 – 12 mph
0-15% incline
Large, 2.5″ rollers
2-ply belt
Bluetooth speakers
Quick touch speed and incline buttons
USB charging port
9″ LCD screen
Chest strap heart rate monitor included
Folding deck
Amazing warranty
Cons
Running Surface
When looking at treadmills, I usually start with the running surface – to me, this is easily one of (if not the) most important specs to consider when making a choice.
Why?
Because the running surface is crucial when it comes to comfort during use.
In case you aren't sure, the running surface describes how much usable belt space you have during your workout. It's the dimensions of the top surface of the belt, measured in inches.
Bigger is better because you'll have more wiggle room during your walks or runs.
The last thing you want is to feel like you're going to fall off the treadmill if you accidentally drift a little to one side or the other.
The F80 has a running surface of 22″ x 60″.
The extra couple inches in width gives this treadmill a more commercial feel.
If you've ever used a treadmill at your local gym, you may have noticed how big they are.
A lot of home treadmills are much smaller- and the smaller size does take away from the overall comfort.
The gold standard for most quality home treadmills is a running surface of 20″ x 60″. A machine with these dimensions should be able to comfortably handle most users running at top speed.
With its extra wide belt, the F80 should easily be able to accommodate most runners without the worry of feeling cramped.
Not only is this treadmill spacious, but it's built like a tank. The welded steel frame is capable of handling users who weigh up to 375 lb, making this treadmill accessible for larger folks as well.
Not bad for a folding treadmill.
The deck is also equipped with Sole's Cushion Flex shocking absorbing technology, which, according to Sole, can reduce the impact forces through your legs by up to 40%.
I'm not sure how they came up with that specific value, but users are generally very happy with the feel of this treadmill.
Motor
The motor is another key spec that should be examined closely before making a purchase and you're probably not surprised to hear that when it comes to motors, stronger is usually better.
I say usually, because it depends on what you'll be using the treadmill for. If you're planning on only walking, you really don't need a 4.0 CHP motor to get the job done.
But if you think you'll be running at all, it's a good idea to find a treadmill with a motor strong enough to handle the higher speeds.
Stronger motors won't have to work as hard to reach and maintain the higher speeds.
This means they should provide a smoother ride (who wants to hear their motor struggling?) and last longer than a weaker motor.
For frequent running, I'd suggest you find a treadmill with a motor that's at least 3.0 CHP.
The F80 comes with a 3.5 CHP motor that is capable of comfortably reaching a max speed of 12 mph as well as a max incline of 15%.
With this much power to work with, you shouldn't have to worry about your motor crapping out on you. The motor warranty will add extra peace of mind, but we'll get to that in a sec.
To go along with the strong motor, Sole designed the F80 with large, 2.5″ diameter rollers (the rollers are the part that makes contact with the belt, propelling it along the track).
Larger rollers are preferred because they have a larger surface contact area with the belt- this makes for smoother operation, but also prolongs the life of both the belt and the rollers.
Combining the powerful motor with the large rollers makes for a smooth feel. It will also significantly prolong the life of all the moving parts.
For added comfort, Sole also uses a thicker than normal belt. Their 2-ply belts are known for feeling more comfortable, lasting longer, and for reducing belt stretching.
Features
The Sole F80 comes with the following features:
Bluetooth speakers- the 2019 model comes with built-in bluetooth speakers, allowing you to wirelessly connect and listen to your workout jams through the treadmill.
USB charging port- the charging port comes in handy to ensure your smart device isn't dead after your workout.
Bluetooth app compatibility- the F80 can sync up with the free Sole fitness app or other popular apps like Fitbit or Apple Health for fitness tracking. A nice feature if you like to keep track of all your fitness data.
9″ LCD screen- the screen is large enough to easily see all your stats during your workout. It can display all the data at the same time, which is nice because you don't have to wait for them to scroll through one at a time.
10 workout programs- 6 standard, 2 custom, and 2 heart rate led. Not a ton of workouts to choose from, but enough to keep you busy.
Chest strap heart rate monitoring- not only is the F80 compatible with chest strap heart rate monitoring, but one is included with your purchase.
Cooling fan- there's a fan built into the middle of the console that will help keep ya cool during those strenuous workouts.
Tablet holder- the built-in tablet holder is conveniently located above the display screen so you won't have to block your view of your workout stats while you're watching Netflix or reading during your workout.
 Assembly
Sole does a pretty nice job with their assembly instructions – the manual is pretty easy to follow and I like that they specify ahead of time which hardware is necessary for each step.
The images are large enough to figure out what the written instructions are talking about.
The most important thing to keep in mind, if you're planning on assembling yourself, is that this treadmill is heavy.
I'm not saying you can't get the job done solo, but it would definitely be easier with another set of hands.
Especially the step where you have to connect all the wires between the console and the deck before you attach the console.
You could set the console on a table or something at the right height, but having another able bodied person would be convenient.
Overall, putting this treadmill together yourself is very doable, but if you have any concerns, you can pay for professional assembly.
If doing yourself, plan on spending at least 2 hrs getting the job done.
Warranty
Sole backs the F80 up with the following warranties:
Lifetime frame
Lifetime motor
Lifetime deck
5 year electronics and parts
2 year labor
I mean, wow, that's a great warranty.
I would expect a lifetime warranty on the frame and motor from a treadmill of this caliber, but it's not a guarantee (NordicTrack might want to take a few notes).
Five years on parts and electronics is great, but 2 years on labor is very generous. It's rare to see more than 1 year on labor.
Sole is known for backing their products up with great guarantees and they certainly don't disappoint on this one.
Overall, one of the best warranties in the biz.
Final Thoughts
It's probably obvious by now that I'm a fan of the Sole F80.
I think it's a wonderful treadmill with a great combination of features and specs. I also think it's well priced considering a lot of the components are commercial grade.
I especially like the 3.5 CHP motor, the 22″ wide running surface, and the 375 lb weight capacity. All impressive feats for a folding treadmill.
And that warranty is just the icing on the cake.
I think this treadmill would be a great choice for someone who is planning on running on the reg, but it would work equally well for folks interested in walking against various degrees of incline.
That said, if you're planning on only walking,  you could save yourself some cash and get a less powerful model that could still get the job done nicely (like Sole's lighter-duty, F63 for example).
This also isn't the right treadmill for someone looking for a ton of workout programs to choose from or a fancy, HD display screen.
(If this is what you're looking for, you might want to check out NordicTrack's Commercial 1750, which is a great treadmill in its own right).
No, the F80 is a more down to Earth, function comes first type of treadmill and I love that.
Overall, I think the Sole F80 is a grand slam and pretty darn close to being perfect. Easily one of the best home treadmills in its price range. Highly recommended.