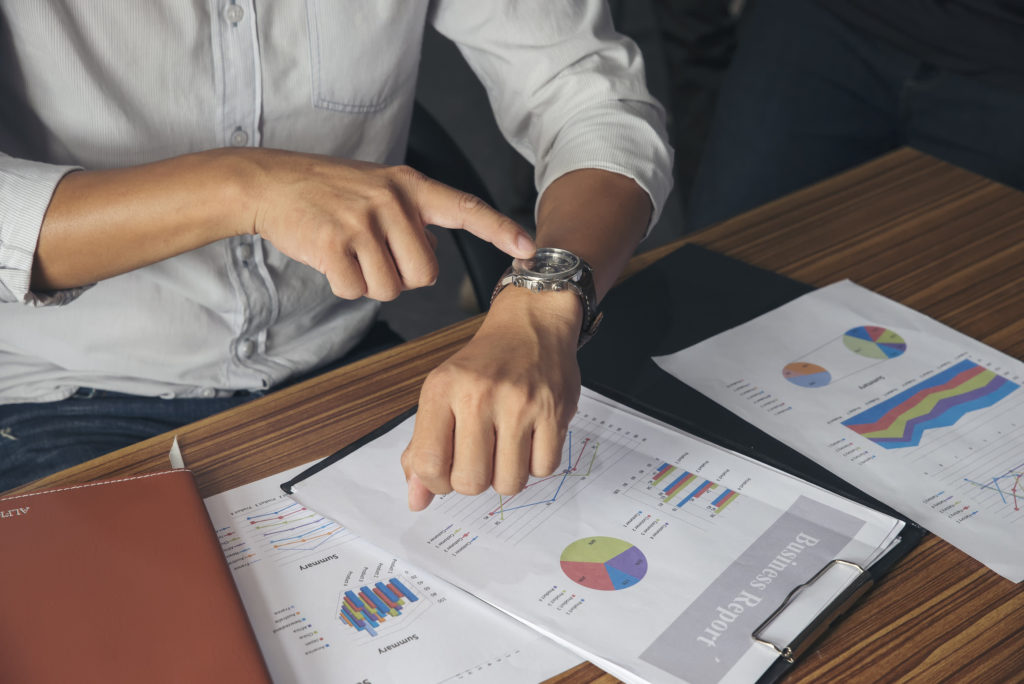 LifeSpan Fitness' C3-DT3 Under Desk Bike is created for those who want to get some exercise in as they work at their desk. Designed like a unicycle, it can easily slide under most standing desks, allowing you to pedal throughout the day.
In a nutshell, it covers all the basics you'd expect from an exercise bike, like a decent flywheel and 16 magnetic resistance levels to keep you challenged.
But it's also gotten its fair share of complaints when it comes to comfort and overall ergonomics.
Is the C3-DT3 a smart addition to your workspace? Is it worth buying?
Well, these are the questions we hope to help you answer. In this review, we'll go over everything the C3-DT3 has to offer. After reading, you should know everything you need to in order to make the right decision.
Let's get the ball rolling.
The LifeSpan Fitness C3-DT3 Under Desk Bike
LifeSpan is a fitness equipment brand from Utah and is the proud maker of many outstanding products like the TR1200i and TR4000i treadmills.
Their TR800 and TR1200 treadmill desks have also gained popularity for their ease of use and quality construction. 
Like LifeSpan's treadmill line, their desk bikes come in multiple varieties, with some including a desk and others sans desk.
When the C3-DT3 was released in 2013, it instantly piqued the interest of many in the office fitness industry. It was introduced with a price tag of $999, but after several years, LifeSpan gradually dropped it to its current price of $699.
Is it because of low popularity?
Possibly.
User reviews for this bike are all over the place. Some are happy with it, just as many aren't. In order to provide as an objective a view as possible, we're going to try and concentrate on the specs and features this bike has to offer.
Pros
18 lb flywheel

16 resistance levels

400 lb max user weight capacity

Decent console readouts

Adjustable seat height

Quiet and smooth operation

Compact size

2 front-mounted wheels

Great warranty
Cons
Could be uncomfortable to use for extended periods

Very few features
Flywheel
When looking at any exercise bike, it's a good idea to start with the flywheel (this is the part that spins as you pedal).
Flywheels are super important because they're like the heart of the bike. They store rotational energy and are responsible for the resistance you feel as you exercise.
Flywheels come in different weights. Heavier is usually considered better because they tend to provide a smoother feel during use. Heavier flywheels are usually able to provide more total resistance as well. 
Spin bikes have the heaviest flywheels (some go as massive as 60 lb!) because they're ideal for high-intensity activities, as well as mimicking the feel of outdoor bikes.
Desk bikes, like the C3-DT3, are designed for use while you work. Since you probably wouldn't be able to get any work done while doing intense HIIT style workouts at your desk, these bikes come with lighter flywheels.
So, you'll likely see their flywheels in the 10 to 20 lb range.
The C3-DT3 has an 18 lb flywheel and operates on a magnetic resistance system which is smooth and quiet during use.
Quiet operation is ideal, especially on a shared workspace. The last thing you'd want to happen is to disturb your coworkers.
Generally, magnetic resistance provides a more consistent resistance. It's durable and requires little to no maintenance at all (which is a plus for long-term investments).
The C3-DT3 also offers 16 resistance levels for you to enjoy, giving you a fair amount of selection when it comes to the intensity of your workouts.
Of course we have to keep in mind that the goal is to pedal while working, so most people will likely have the resistance lower than they would if they work exercising on a typical bike.
Personally, I see the resistance levels as a nice add-on for workout variety. You can try cycling at higher intensities during your break time if multi-tasking seems impossible.
Overall, the C3-DT3 operates smoothly and quietly with 16 resistance levels and should be enough to keep your legs busy while at your desk.
Seat
The C3-DT3 is fashioned with a cushioned seat that's height-adjustable from 36.5″ to 46.5″. At these seat heights, the machine can accommodate users as tall as 6'8″.
In terms of seat comfort, reviewers say that the C3-DT3 feels okay at first but goes exceedingly awkward after several minutes or hours of use.
Now I won't pin this too hard on the C3-DT3 as this is a very common problem in most exercise bikes.
Most bike seats are uncomfortable, but a gel overlay can easily fix this.
Luckily, the C3-DT3 has many customizable parts including its saddle. You can conveniently replace it with your preferred seat. A lot of bike shops or fitness stores sell seat paddings and stuff, so you should easily find a replacement if C3-DT3's stock seat doesn't suit you.
Don't feel like spending more? Got no time to shop for saddles?
I got 'ya.
My favorite, money-savvy technique is to place a folded towel on top of it. The extra padding should make you feel better and can help you exercise a bit longer.
Speaking of ergonomics, there have been many complaints that this desk bike is difficult to use while working.
Working at a computer while cycling can be counterproductive if you can't do so comfortably. If you find yourself leaning forward or propping yourself up with your arms, it's going to make working very difficult.
Overall, the C3-DT3 comes with a standard bike seat, which many users will likely find uncomfortable for extended use. The small seat could also make it difficult to work ergonomically correct.
Frame
It can be difficult to determine frame integrity without hopping on a bike and taking it for a test spin. But checking the max weight capacity (as well as machine weight) can be a good way to get an idea. 
One thing LifeSpan is known for is their solid construction. Their C3-DT3 is built to last as demonstrated by their extraordinarily high user weight limit of 400 lb.
It's surprisingly heavy-duty considering its lower price (many home exercise bikes at this price point can only offer 300 lb). 
The good thing about rock-solid frames is that they feel safer to use. They won't wobble and you'll feel comfortable exercising. 
The bike is also compact with dimensions of 27″ L x 21″ W x 36″ to 46.5″ H. It wouldn't occupy that much space, making it a good choice for those with small workstations. 
It comes with 2 rear-mounted wheels for easy mobility too. Storing and transportation won't be an issue with the C3-DT3.
Overall, the C3-DT3 has a solidly constructed frame. Its compact size is ideal for offices with limited space and the transport wheels make it easy to move.
Features
If LifeSpan hits a home run when it comes to solid mechanical components, they're an underachiever in the electronics and software departments.
You shouldn't expect fancy bells and whistles on their machines. Most of their competitors have upgraded their technologies, so I'm not sure why LifeSpan is a bit outdated in this wing.
Anyway, the C3-DT3 has no programs or features to really speak of other than the simple console that shows your resistance level, workout time, distance, calories, and speed.
The console is designed to be placed on top of your desk so you can easily see your metrics as you work.
It comes with a Bluetooth transceiver to sync your data. But as I went through some user reviews, some folks say that they had a hard time connecting the machine to their apps to the point that they'd rather not use it.
Overall, there's nothing much going on with the C3-DT3 in terms of features. Just the console mentioned above.
But I don't think you need many features anyway since they can potentially keep your focus away from your desk. Simpler seems better for under desk fitness machines.
Assembly
LifeSpan takes all the hassles away when assembling your desk cycle. The company will provide you with a complete manual, along with its parts and accessories.
The step-by-step assembly guide seems very helpful. They provide both written and visual instructions. The bike comes mostly pre-assembled, so you only have to attach the stabilizers, pedals, and seat.
The product weighs 94 lb which is kinda heavy. I suggest having someone to assist you if you have any physical issues that could make the process difficult.
Most folks were able to put together their C3-DT3 in under an hour.
Warranty
LifeSpan Fitness backs their C3-DT3 Under Desk Bike with the following warranty: 
Frame: Lifetime 

Parts: 2 Years

Labor: 1 Year
Having a lifetime warranty for a roughly $700 machine is pretty awesome.
It's rare to see lifetime warranties among units priced under $1000. Heck, some pricier deals don't come with lifelong guarantees. Their parts and labor are pretty decent also.
LifeSpan Fitness has a stellar reputation for great warranties, so they're a nice choice of brand if warranty offerings are a huge factor for you.
Final Thoughts
The LifeSpan C3-DT3 is a simple bike designed to be paired with a standing desk. In terms of construction and performance specs, this bike scores highly.
It comes with a fairly heavy flywheel for a desk bike and with 16 resistance levels at your disposal you'll be able to fine tune your exercise intensity to your liking.
It's also back by a good warranty.
The biggest problem here is that this bike could be uncomfortable to sit on and work from for extended periods.
That said, I think the C3-DT3 could work very well for shorter periods. If you already have a standing desk, this bike would great for those times you want to sit for a bit, but keep exercising.
Overall, the C3-DT3 has flaws in the comfort department, but it is well made. It could make a nice alternative to under desk treadmills for the people who don't like the idea of walking all day.