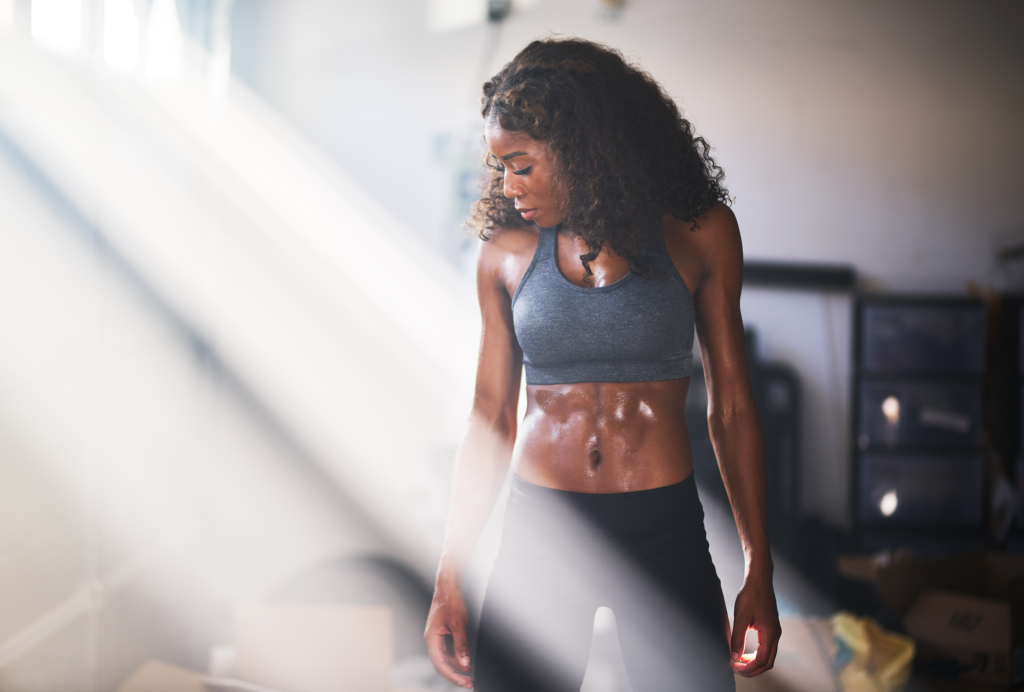 The Marcy 120 lb Single Stack Home Gym is a budget cable system gym that offers folks the ability to perform several strengthening exercises from the comfort of their home. In theory, this sounds great. But like any other product, all are not made equal and more times than not, you get what you pay for. That said, is the Marcy Single Stack Home Gym worth purchasing even though it is so budget friendly?
Let's take a close look at what Marcy is offering us and see if the investment makes sense.
The Marcy 120 lb Single Stack Home Gym (
MKM-1101)
Home gym machines are popular for good reason: they give you the ability to perform many of the exercises you would normally do at the gym but consolidated all in one machine. But with the popularity of these systems, the market has become inundated with countless versions from countless manufacturers.
Sometimes you need to really stop and look at the fine details to even tell the difference between some of these models. That's where I come in.
Marcy Fitness is a branch of IMPEX, a manufacturer who produces fitness equipment for several other brand names as well. They've been in the fitness game for a few decades. Marcy is most well known for their budget home gym machines.
The Marcy 120 lb Stack gym is their smallest, most budget friendly home gym they offer.
Weight Stack
The Marcy 120 lb Home Gym is a smaller version of one of their more popular machines, the 150 lb stack (MWM-990). As the name implies, it has 120 lb worth of weight plates for you to use as resistance. This is also a "single-stack" system, meaning (you guessed it), there's only one stack of weights. Some machines have two weight stacks, giving the user more exercise variety and overall resistance. For more information on single vs dual stack machines, check out my guide on weight stack home gyms.
Each plate on the stack weighs roughly 15 lb. With 8 of them, you have a total weight of 120 lb. But with the pulley system, your actual resistance will feel different. The Amazon description claims there's a 2:1 ratio with use of the pulleys, that actually doubles the resistance you are feeling up to 240 lb.
This is interesting considering the Marcy website claims you can get a max resistance of up to 220 lb on this gym. More interesting still, is that the owner's manual has a resistance chart included, telling you how much weight you are actually lifting for each exercise and each plate selection- according to this chart, the max weight lifted is 159 lb when all 8 plates are selected for front press…
You are probably as confused as I am by this. Point is, I doubt you are lifting the equivalent of 240 lb with any exercise on this gym. Odds are, the true values are somewhere closer to 150 lb, but your guess is as good as mine.
Exercises
The Marcy 120 lb Weight Stack system has an upper and lower pulley system. The upper pulley is used for front (chest) press and lat pull down. The lower pulley is used primarily for the leg developer, but can also double as an attachment for the leg cuff and straight bar.
The combination gives you the ability to perform a full body workout. Here's a list of some of the possible exercises you could perform. With some imagination, this list could get longer:
Chest press
Chest flys
Lat pull down
Leg extensions
Hamstring curls (standing)
Rows (sitting on floor)
Hip abduction, adduction, and extension
Tricep pull down
Bicep curls
Although this list isn't all inclusive, it gives you a good idea of what is possible. Personally, I think the options are pretty limited when compared to other home gyms of comparable cost. For example, the budget Total Gyms can offer upwards of 60 exercises.
Pros
Budget friendly
Small footprint, doesn't take up much space- perfect if space is limited in your home
Offers a full body workout
Easy assembly
300 lb weight capacity
Cons
Padding on leg developer may break down with time
Chest press handles may be too narrow for a natural feel
Weak warranty
Attachments
The upper pulley attachments consist of the chest press handles, chest fly, and lat pull down bar. The chest press handles are fairly narrow- if you are used to the feel of benching with a shoulder-width wide grip or wider, this is going to feel narrow. I would compare to the equivalent of somewhere between doing a standard push up and a close-grip push up, if that makes any sense.
The chest fly bars are padded, but the padding is small and not particularly comfortable. That said, the fly attachments do work well enough to get the job done.
The lat pull down bar is pretty standard, nothing out of the ordinary here. The handles have a grip and function appropriately. You can also attach the straight bar to the upper pulley to perform tricep push downs or even use the lat pull down bar if you want to.
The leg developer is pretty small and users complain that there isn't enough padding to make it comfortable on your shins. Leg developers are well known for being uncomfortable though. The biggest problem is usually how short they are, the pivots don't line up correctly with the joint line of taller folks.
The leg cuff can attach to the lower pulley and be used for hip strengthening exercises. Some users have complained that the cuff is of poor quality and the velcro looses its grip easily.
You can also attach the straight bar to the lower pulley for rows or bicep curls as long as you are ok with sitting on the ground.
Assembly
Most users agree putting this home gym together is fairly straightforward. The assembly instructions are pretty easy to follow, although some of the pictures could be a little bigger. All of the bolts and nuts are labeled though. Most users agree it can be completed start to finish in 2-3 hours. All you need are a few wrenches and an Allen wrench.
Fully assembled, the Marcy 120 lb Home Gym takes up a footprint of roughly 4′ x 5′ and it weighs about 230 lb. Even though this is a pretty small home gym, it is pretty heavy and will be difficult to move once assembled.
I would make sure you know where you want it to go before building to save you the hassle of having to move it once it's constructed.
Warranty
Marcy is offering a 2 year warranty on this home gym. Two years isn't a great warranty, but for a budget machine that's what we should expect. There were some complaints from users that the padding on the leg developer started to break down after a few uses. Other users felt the machine as a whole is pretty well built and feels solid.
Final Thoughts
The Marcy 120 lb Single Stack Home Gym is a small, budget friendly machine. There aren't any particularly fancy bells or whistles here. It does have two pulley systems, giving you the ability to perform both upper and lower body moves, but the exercise options are still fairly limited.
The best thing this single stack home gym has going for it is its price- it is affordable. But that said, for about $47 more you can upgrade to the Marcy 150 lb Multifunctional Home Gym (MWM 990). For the extra money you get a heavier stack, a removable curl pad, and a significantly better looking machine (cosmetically speaking).
Keep in mind this gym is small, so it will fit smaller users more comfortably. More experienced weight lifters and folks at more advanced fitness levels aren't going to get much from this unit.
Overall, if you are looking for a small starter home gym, the 120 lb Single Stack Home Gym might be ok if your expectations are realistic. I think it makes sense to pay a little more and go for the 150 lb home gym personally.