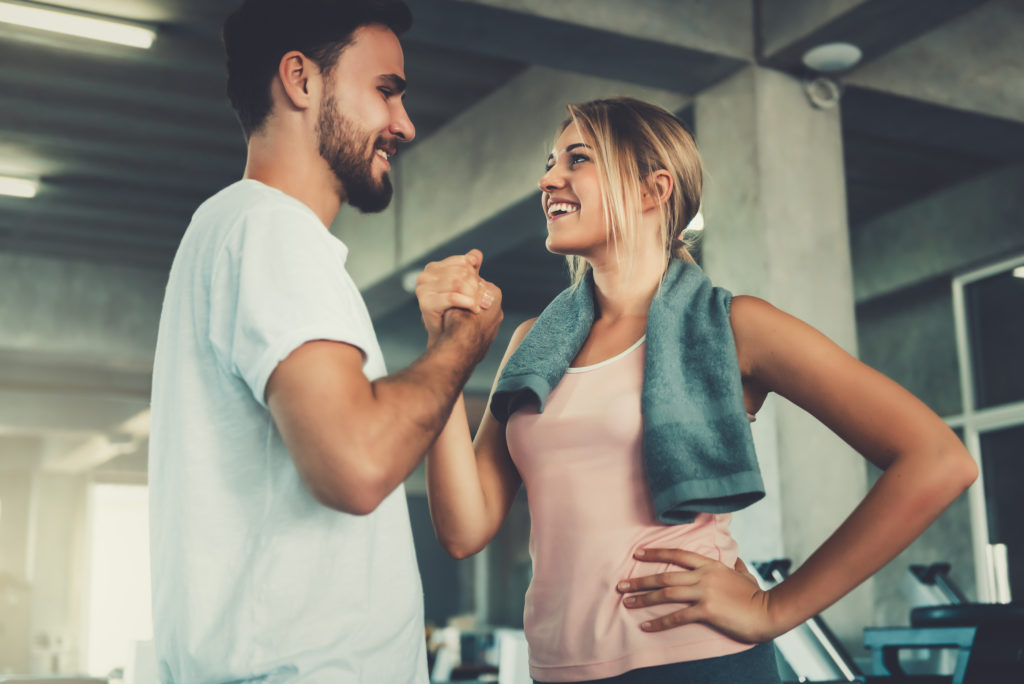 Stay fit on your own schedule with the Schwinn A10 Upright Bike. With its compact size and surprising abundance of features, it may just be one of the highest performing budget bikes around. 
In a nutshell, the Schwinn A10 has much to offer for a bike costing roughly $200.  Even with its humble price, this machine goes beyond the bare minimum. 
For starters, it actually comes with a console and preprogrammed routines. You also get some awesome features like a media shelf, MP3 speakers, and a water bottle holder to make each workout fun and convenient.
But is it really a good investment?
Sure, this bike comes with some pretty strong advantages for an entry-level model. But it's not perfect.
If you're thinking about purchasing this bike, you've come to the right place. This review will tackle everything you need to know about the Schwinn A10 before you buy.
Read on to learn more.
The Schwinn A10 Upright Bike
Schwinn is a very famous fitness company. It has produced an impressive line-up of high-performing machines with incredible value over the years. 
It has earned remarkable commendations from many fitness enthusiasts across the globe. And with its interesting history that began with a bicycle heritage in the 1890s, they've sure come a long way to where they are today.  
But did you know that the Schwinn is part of the Nautilus, Inc. family?
Yes, you've read it right — indeed, the fruit does not fall far from the tree.
Nautilus is another iconic brand that has revolutionized home gym solutions. The brand is super popular and considered to be one of the biggest names in home fitness.
They're to home fitness what Colgate is to toothpaste.
Aside from Schwinn, Nautilus also owns other famous fitness brands like the Bowflex and Octane Fitness.
Schwinn offers a variety of cardio exercise bikes, including upright, elliptical, and recumbent models.
Their most budget-friendly model is the Schwinn A10. It's a classic upright bike that lets you stabilize your muscles, balance your body weight, and use your core in familiar cycling positions.
It runs smoothly and quietly and more importantly, allows you to get the fitness you need right at home.
There are tons of good things going on here with the Schwinn A10, especially considering the price, but let's dive a little deeper.
Pros
7 preprogrammed workouts

8 resistance levels

Smooth and quiet to use

Large LCD display

Grip heart rate sensors

Adjustable seat

Durable steel frame

Transport wheels for easy relocation and storage

Good warranty for its price
Cons
Uncomfortable seat padding

No backlit LCD

Does not come with an AC power adapter
Flywheel
At first glance, the Schwinn A10 looks a little like a spin bike. But as an upright bike, it's lacking in the features that provide that realistic, road bike feel.
The biggest difference being found in the flywheel department.
Most spin bikes have very solid, heavy flywheels, many going as high as 40 lbs (or heavier). Most upright bikes, have lighter flywheels (although the Sole LCB begs to differ with its 30 lb flywheel), making them more appropriate for less intense workouts.  
Your typical upright bike will likely come with a flywheel in the 10 – 20 lb range (with more expensive bikes having heavier flywheels).
The Schwinn A10 comes with a 10 lb flywheel, according to Nautilus support reps. This is very light weight, but honestly, expected given the low price of this model.
P.S.- it's usually difficult to find actual flywheel weights for bikes in this price range because brands don't want to advertise how light their flywheels are. If you can't find a flywheel weight written anywhere, it usually means it's light.
Although the flywheel isn't that impressive, it does have 8 levels of digital, magnetic resistance for you to take advantage of. This is a pleasant surprise, because many bikes this affordable utilize felt pads and crank dials.
If you're looking for a little more pizazz, for about $150 more you can upgrade to the Schwinn 130, that comes with 20 resistance levels and 22 workout options.
It's nice having more resistance options as it offers more flexibility on your workout routine. You can start with low resistance levels and go higher to challenge yourself and get the most of your exercise.
Since the Schwinn A10 is considered an entry-level bike though, I think it's impressive it comes with digital resistance levels at all.
Seat
The Schwinn A10 has a height adjustable seat. You can easily move it to your desired height for optimum comfort during your rides.
It also comes with oversized pedals with straps, designed to keep your feet secure. No matter how hard you cycle, your feet will stay safely in place. It won't slip nor cause you accidents.
Some users say that the Schwinn A10 is perfect for those with heights ranging from 4'10" to 6'2". Others mentioned it can accommodate up to 6'6". 
Upright bikes are crafted with leg length in mind. So depending on how long your legs are, you may get a different experience from other users within your height range.
That said, I find it really hard to believe anyone as tall as 6'6″ could use this bike. Let's be real, this bike is really small.
On the downside, the saddle of the Schwinn A10 is notably uncomfortable. This is a very generic concern among exercise bikes, especially ones this budget-friendly.
Luckily, it can be easily solved by buying and replacing its stock seat with a gel-seat cover.
But if you want to save some dimes, here's a good trick: Strap a folded towel on the saddle to give additional paddings.
Handlebars
The Schwinn A10 has handlebars that are long, angled upwards, and that offer multiple grips. 
You can adjust by rotating or moving them to give you a variety of heights, whether you want a position that remains upright or be inclined similarly to riding outdoor bikes.
But it won't be easy  to adjust the Schwinn A10's handles as you have to unscrew and tighten back up. Just make sure to avoid damaging the cables for your heart rate sensors.
Now that I've mentioned it, their handles do have grip heart rate receivers built in. The machine will automatically monitor your heart rate whenever you place your hands on the handles. 
This is a common feature on more expensive equipment, but it's no guarantee in this price range.
Grip heart sensors don't work as well as wireless receivers, but telemetry capabilities shouldn't be expected in this price range. If you're looking for more advanced features like this, you may want to consider the Schwinn 170. 
Frame
Even with its cheap price tag, you can still expect a quality durable frame from the Schwinn A10. With its compact, light-weight, and ergonomic design, this bike is well suited for small spaces. 
It measures 27.5″ L x 16.5″ W x 47.5″ H. Since it has a smaller footprint, storing the Schwinn A10 won't be difficult. You can place it in a corner or maybe even keep it in a closet.
It also has small transport wheels so you can relocate it easily.
The Schwinn A10 has a maximum user weight capacity of 275 lbs, which seems optimistic. Those weighing closer to 275 lbs might feel safer using larger bikes.
But for a bike this small, a weight limit of 275 lb isn't bad.
Most larger, more robust bikes can accommodate users as heavy as 300 lbs and up. Larger users may want to consider a heavier-duty model if the budget allows it.
Features
For under $200, the Schwinn A10 comes with several exciting features to boost your motivation on every ride.
The Schwinn A10 has 7 preset workouts (6 profiles and a Quick Start mode). That's already a bit generous for a cheap model since other bikes in this price category often have no programming at all.
It has a 5" x 3" LCD window that shows your user profile, including time, RPM, distance, speed, heart rate, and calorie results. You have the option to use either miles or kilometers for your distance metrics.
But without it being backlit, it can be difficult to read in low light situations. You have to place your bike in well-lit areas so you don't have to slouch or squint when looking at the LCD.
It has a media tray to hold your smartphone or tablet, but it may block your data screen. It would be great to have tablet brackets so you can watch both screens at the same time, but I don't consider that a deal breaker by any means.
This bike also comes with a fan, but many customers say you can't even feel it's there.
To make the console work, you need to insert 4 D sized batteries (included) that must be changed every 10 hours or so to keep it going. This is another bummer as it can get expensive and inconvenient buying and changing batteries from time to time.
It would be better to have an AC power adaptor so you can just plug the bike in and forget about it. Unfortunately, Schwinn doesn't include one, but you can purchase an AC adapter separately for like $10. 
Assembly
Upon purchasing this machine, you'll get a pre-built body, some mechanical parts, a manual, and a basic toolkit. It has everything you need to assemble your bike.
Putting up the Schwinn A10 is a 9-step, easy process. It comes with few components that you can assemble in under an hour or less.
The package also comes with four D batteries that you'll use for the console. Unless you got yourself an AC adaptor (which I think seems more convenient), then you can skip this process.
Overall, assembling the Schwinn A10 is a pretty straightforward task. The assembly manual is easy to follow and considering how light weight the bike is, it should be doable for most as a solo job.
Warranty
The Schwinn A10 Upright Bike comes with the following warranty:
Frame: 3 years

Parts: 1 year

Wear Items: 60 days

Labor: 60 days
Hmm, this sounds pretty OK actually.
Exercise machines under the $200 category may or may not offer a warranty. And if they do, they usually come with a limited 90-day or 1-year warranty.
Seeing that the Schwinn A10 comes with a 3-year guarantee period, it's a stark difference from its competitors. It's nice to know the company has made extra considerations for the warranty on this model, given its cheap price tag.
I'm also surprised that there are parts and labor guarantees included. Again, in this price range, this is usually not the case.
Longer warranties are common and expected with more expensive bikes, but given the price, I think the A10 comes with a very generous guarantee.
Final Thoughts
The Schwinn A10 has a lot to offer for a simple upright bike. Its downsides are pretty common for an entry-level model, like the uncomfortable seat and light flywheel.
But it also comes with many features (like more workout programs and a better console) that many are missing in this price range.
If you're a beginner or you are just looking for a low intensity training option, this machine could be right for you. Given the price of roughly $200, the Schwinn A10 is very reasonably priced (I'd even go as far to say that it's a deal).
Overall, the A10 is a step above most bikes in this price range. If you're looking for a small, affordable bike to add to your home, this is a good choice.