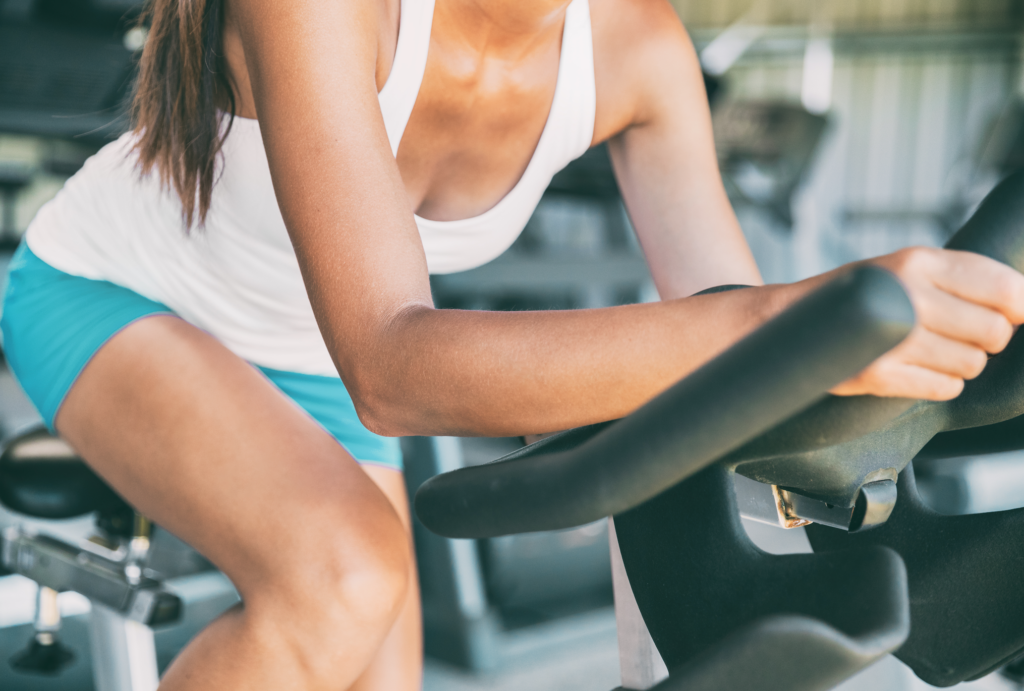 If you're looking for an affordable upright bike, there's a good chance you'll stumble upon the Schwinn 130, as it's easily one of the top models in its price range.
Designed meticulously for effective low impact cardio, the Schwinn 130 offers optimum comfort with an array of features.
It has grip pulse sensors, 22 preset workouts, and 20 levels of resistance.
It also has a small footprint, making it useful and efficient even in tiny spaces. This is a very friendly model, in terms of usage, storage, and cost.
But what else do you need to know about the Schwinn 130 before purchasing?
I've made a rundown on everything you must know about the Schwinn 130 before swiping your card.
From its pristine hallmarks to its considerable loopholes, this review shall help you decide whether the Schwinn 130 makes for a good investment.
Read on to know more.
The Schwinn 130 Upright Bike
Before we get to the good stuff, let's get to know a bit about the manufacturer first.
Schwinn is one of the companies under Nautilus, a name I'm pretty sure you've heard before. 
Nautilus is one of the revolutionary brands in the health and fitness industry. It's widely considered one of the founders of the modern commercial gym.
They've developed an array of circuit training equipment that suits all budgets and needs.
Carrying along its legacy is its other fitness brands, Bowflex, Octane Fitness, and of course, Schwinn.
For generations, the name "Schwinn" has been synonymous with America's most popular bicycles.
Now, they've responded to the sophisticated fitness trends with a full lineup of powerful and affordable cardio solutions.
From treadmills, elliptical trainers, upright and recumbent bikes, Schwinn offers tons of groundbreaking, smartly-designed innovations that are perfect for your home gym.
The Schwinn 130 is one of their most effective, fun, and budget-friendly options:
Pros:
Budget friendly

Easy to assemble

Durable frame

300 lb weight capacity

Quiet magnetic resistance

16 resistance levels

13 preprogrammed workouts

Grip heart rate sensor

Mobile device holder

Bottle holder

Adjustable angle handlebars

Great warranty
Cons:
Seat lacks fore/aft adjustment

LCD screen not backlit
Flywheel
When it comes to budget friendly upright bikes, there's no doubt that the Schwinn 130 is one of the top contenders. 
This model can be yours for well under $500, and considering the low price, it does have a lot to offer.
Although this bike is impressive for the price range, it does have its drawbacks. And I'd say one of its weakest points is its flywheel.
The 130 is only packing a 13 lb flywheel. This is pretty standard in the world of budget exercise bikes, but when compared to high-quality machines, it falls a bit short.
Let's back up a sec though.
The flywheel is an important asset in an exercise bike. It's the part that spins as you pedal, providing both the resistance and the feel of your ride.
Most people agree that a heavier flywheel gives you smoother pedaling action. It tends to feel more natural and more similar to an outdoor biking experience.
A heavier flywheel should also offer more overall resistance.
Flywheels in the 30 to 40 lb range are becoming more common (although not so much in standard upright bikes) because they provide optimum performance.
But they usually come with higher price tags too.
However, it's not breaking news that the Schwinn 130 only has a 13 lb flywheel. This is common for models in this price range, so it's forgivable.
This bike's motion is excellent.
It has a balanced, high-inertia drive system that runs quietly. You can exercise without missing a word from your favorite TV show or waking up your family.
Its resistance options are good for starters too. It has 16 levels of magnetic resistance to work with, allowing you adjust your resistance in small increments.
This allows you to fine tune your workouts and progress at the pace that best suits you.
Seat
The Schwinn 130 has a height adjustable seat.
You can pull it up and down and find whichever seat height makes you more comfortable and gives you enough legroom for pedaling.
But you can't adjust the horizontal position (fore/aft), which is a bit of a bummer.
Luckily, its handlebars can be easily adjusted to meet your optimal positioning. So while the seat lacks fore/aft adjustment, it has handles that compensate a little.
Its seat has been noted to be a bit hard, which could make it uncomfortable for longer rides. It might be due to having a less foam padding, than some of the nicer models.
If you're new to cycling, you'll likely get used to the feel after a few rides. If not, you can always buy a gel overlay for added comfort.  
The Schwinn 130 comes with a standard stem, so you can easily remove and reattach the seat to your liking as well.
Overall, the seat is workable. It would be nice if the seat was fully adjustable, but at this price range, that shouldn't be expected. 
Handlebars
The Schwinn 130 comes with padded, non-slip, ergonomically designed handlebars.
The handlebars aren't height adjustable, but they're large enough to offer several different grip options. And you can also adjust the angle of them for an extra bit of customization.
The grips also have built-in pulse contact sensors to monitor your heart rate.
This bike is also compatible with uncoded chest strap monitors for even more accurate measurements.
Frame
The Schwinn 130 has a steel frame.
It's durable and can accommodate users of up to 300 lbs, which is pretty impressive considering this bike only weighs about 58 lb fully assembled.
There are stabilizer bars to make sure your bike won't rock or flex during use. They also help ensure a stable ride in case your floor isn't completely level.
However, there have been some complaints regarding poor pedal design.
Some users experience hitting the sides of the machine during use. Others have complained of pedal breakdown over time.
This issue was fixed with their Schwinn 170, of course you'll have to pay a bit more to enjoy such improvements.
Something that should be kept in mind when considering this model is that this is a small, lightweight machine. It would be best suited for users in the beginner to intermediate fitness levels.
Advanced users or people looking for a more intense workout experience should probably consider a more robust machine.
Features
As I said earlier, the Schwinn 130 is packed with many impressive features for a budget friendly upright.
To start with, it has an adorable small footprint. Take a look at its technical dimensions:
Height: 54.5"

Width: 21.4"

Length: 41.3"

Assembled weight: 58.4 lbs
It demands very little space of 41" x 21". It gives you no excuses not to have a fitness pal at home. Your bike won't overpower any room, whether tight or spacious.
Relocating your Schwinn 130 is easy peasy. With its levelers and transport wheels, you won't break a sweat moving your bike.
Another hallmark of the Schwinn 130 is its 13 pre-programmed workout routines. 
These include standard profile workouts as well as heart rate guided options as well as the ability to save 1 user profile.
This isn't a ton of workout variety when compared to some other models, but it's still plenty of options to choose from.
The 130 comes with a 5.5″ LCD display that allows you see all of your workout stats like speed, RPM, time, distance, calories, and heart rate.
This screen is far from hi-tech, but at least it's large enough for easy viewing during use.
You can also change your desired metric units between miles or kilometers.
The biggest downside to the console is that it isn't backlit, which can make it difficult to see in low-lit rooms.
The 130 is also lacking a few other features you would probably expect on higher-end bikes, like speakers, a cooling fan, and USB charging.
It does have a media shelf to hold your devices though, be it a smartphone, a tablet, or an MP3 player.
They remain steady while you're using the bike so you need not worry about your devices falling off. This makes it convenient for you to watch or read from your seat.
Surprisingly, the 130 is bluetooth compatible with a few fitness apps, like Zwift and Explore the World, that allow you to participate with scenic rides and make exercising a little more fun.
Overall, the console on this bike is pretty simple, but what it lacks in hi-techness it makes up for in terms of being easy to use.
Assembly
So, let's say you decide to purchase this bike -now what?
It's very likely you'll get a big brown box that includes all the bike parts, an assembly guide, and a basic toolkit.
The company has made things a lot easier on your behalf, as they've done most of the legwork for you.
Around 70% of the bike is prebuilt, so you can worry less about doing the laborious job of building everything from scratch.
All you have to do is to gather all 8 pieces from the box, read the manual, and begin attaching the posts, cables, feet, pedals, seat, and the others to the bike's pre-assembled body.
It's very simple, and no special tools are necessary.
You can expect your machine to be up and about in less than 60 minutes. Heck, other users have even assembled their units in around 30 mins and less. 
Overall, assembling the 130 should be a pretty straightforward process.
Warranty
Let's take a look at how long the Schwinn 130 has your back:
Frame: 10 years

Parts: 2 years

Electronics: 1 year

Labor: 90 days
Overall, I think this is a great warranty for an upright bike in this price range.
It would be nice to see a lifetime warranty for the frame. But we have to be real, this is very unlikely given the price range we're talking here.
And if we're really being real, I don't think many of us are going to be disappointed if we "only" get 10 years out of a $400 exercise bike frame.
The parts and electronics warranties are all in the expected ranges and pretty par for the course.
Two years on parts is pretty generous for a budget model, as is a year on electronics.
The labor guarantee is rather short, but given this price for this bike, I'm a little surprised it comes with any labor warranty.
Final Thoughts
The Schwinn 130 is a good buy if you want a low impact, high-quality machine at a bargain price.
At around $400, it has a lot to offer, including plenty of workout programs and resistance levels to choose from. It's also small, easy to use, and easy to assemble.
It's even backed by a surprisingly solid warranty.
The biggest drawback is that it's lacking in some of the more advanced features, like speakers, USB charging, and fans.
It would also be nice if the seat was fully adjustable.
If you're looking for more sophistication in an upright bike, you might want to check out the Schwinn 170 or the Nautilus U618 –  both of which cost a bit more, but come with some significant upgrades in terms of features.
However, if you're looking for one of the best budget friendly uprights around, the Schwinn 130 is a safe bet. For the price, it's tough to beat.