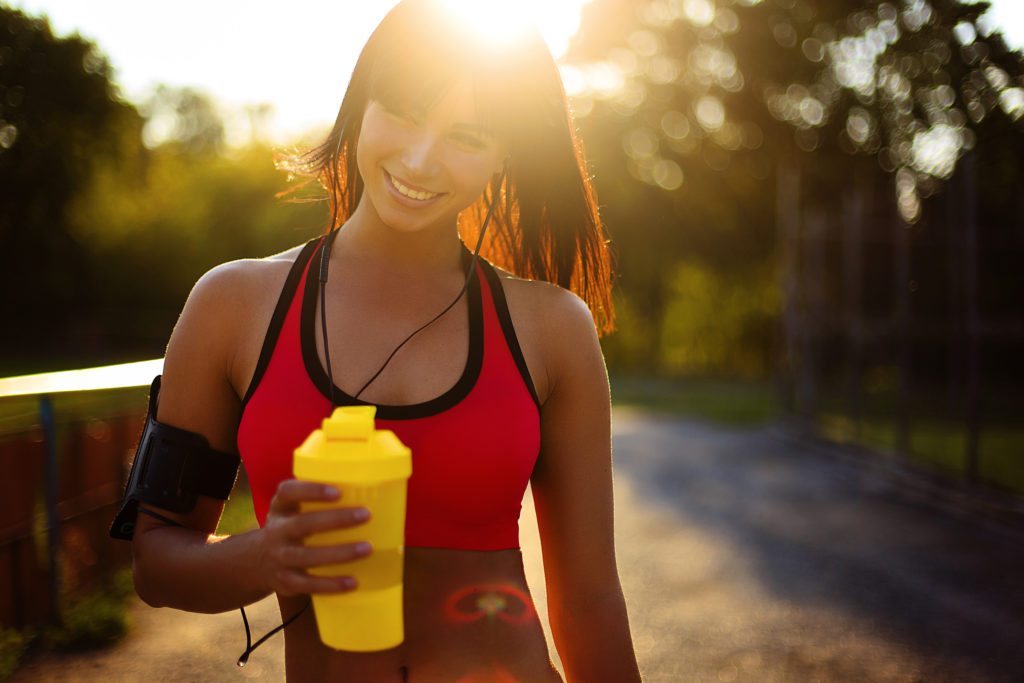 The Nautilus R618 is an affordable home recumbent bike with a rather impressive list of available features.
If you're into bikes that come with loads of workout programs, bluetooth connectivity, and comfortable seats, the R618 might just be speaking your language.
But if you've been searching for a recumbent bike for awhile, you already know there's a lot of competition out there- especially in this price range.
To help you in your decision making process, this review will provide you with an up close and personal look at everything the R618 has to offer.
We'll also take a quick peek at some of the comps to see how it stacks up against the competition.
Let's start with a few words on what you should be looking for when you compare recumbent bikes.
How To Pick A Recumbent Bike
I'll try to keep this short so we can get to the review at hand here, but I think it's a good idea to have a little background info on what you should expect before diving into a product review.
Recumbent bikes are a great choice for people looking for a comfortable way to exercise.
These bikes are more comfortable because of the reclined (horizontal) position it places you in.
This positioning reduces stress through many of the major joints, including your back, hips, and knees.
So, first and foremost, when looking for a new recumbent bike, it's important to be able to spot one that's actually going to be comfortable to use.
Seat
The biggest contributor to a bikes comfort is the seat. Recumbent bikes should have large, cushioned seats that contour to your bottom.
They should also have large backrests.
If you have back issues, you might be better off going with one that has an adjustable back rest, meaning you can change the angle to customize your fit.
Some recumbents (like the 3G Cardio Elite RB) even allow you to change the angle of the seat cushion as well for even more customization.
Frame
All recumbent bikes have a longer, more horizontal frame by design. But what varies from bike to bike is how sturdy these frames are.
The best way to determine a bikes sturdiness is by looking at the weight capacity. Simply put- a higher weight capacity means a more sturdy frame.
Personally, I look for at least a 300 lb weight capacity on any piece of fitness equipment I'm considering.
Even though I weigh well under 300 lb, I know that a bike with a weight limit this high is going to be more robust.
You don't want your bike to be wobbling around during your workout.
Warranty
You always want to examine the warranty too. And I think it should play an important part in your decision making as well. The fact is, better bikes come with better warranties.
Manufacturers know when their products are subpar. They're smart. And that's why you don't see long warranties are junky exercise equipment.
Recumbent bike warranties are usually divided into: frame, parts, and labor.
The frame warranty should always be the longest and "lifetime" is preferred. The parts warranty can vary greatly, but high-quality bikes should offer 3-5 years on parts.
The labor warranty is always the shortest, rarely longer than 1 year.
There you have it- the Cliffs Notes version of my recumbent bike guide. Click the link for the unabridged version.  Now on to the review!
The Nautilus R618 Recumbent Bike
The R618 is Nautilus's most advanced recumbent bike to date.
It's an upgraded version of their R616, which I also think is one of the best recumbents on the market these days.
The two models are very similar, but the R618 has an upgraded seat, better pedals, and a longer warranty.
Pros
Solid, heavy-duty frame
325 lb weight capacity
29 workout programs
25 levels of magnetic resistance
Gel seat cushion
Large, adjustable backrest
Adjustable console angle
Dual LCD screens
Bluetooth compatible
Chest strap heart rate monitor included
USB charging port
Built-in speakers
Good warranty
Cons
Flywheel rather light
Several complaints regarding damaged parts on delivery
Assembly can be a little confusing
Frame
The R618 has a solidly-built, step-thru frame.
This makes it really easy to access the seat from either side, which is must if you're dealing with achy joints or mobility issues.
This bike is tough enough to handle users that weigh up to 325 lb. This surpasses my 300 lb rule, so I'm happy. For the price range, this is an impressive weight capacity for this bike.
It also makes the R618 a safe choice for larger users.
The console on this bike is adjustable, which is an interesting feature you rarely see on other bikes.
And by adjustable, I mean you can change the tilt angle to improve your viewing of the dual screens or whatever media you're using during your workout.
It's difficult to find the flywheel weights on most recumbent bikes because manufacturers don't market them unless they're especially heavy.
But with a little digging (and reaching out to Nautilus themselves), I was able to get some answers.
According to the Nautilus team, the R618 has a flywheel that weighs roughly 13 lb (although I've read some other reviews online claiming it has a 30 lb flywheel?).
It's true, 13 lb is on the light side when it comes to flywheels, but it's pretty average for recumbents in this price range.
The popular Schwinn 270 actually comes with the exact same 13 lb flywheel and that hasn't stopped people from enjoying that bike one bit.
Having a heavier flywheel is usually a good thing because the extra weight makes for a smoother feel – the added momentum helps keeping the pedals moving between pedal strokes.
But even with a 13 lb flywheel, users seem to be very happy with the smoothness and feel of the pedal motion on this model.
So overall, the frame is sturdy and able to hold larger users safely. The flywheel is light, but users generally agree that it provides a smooth and quiet ride.
Seat
The seat is where we see some of the biggest upgrades on the R618 vs the R616. This bike comes with an upgraded gel cushion for added comfort.
It also with an adjustable backrest, which is a game changer for people with bad backs.
The backrest is also angled to provide a little extra lumbar support, which is helpful to improve posture during your workouts.
The handles on each side of the seat have also been upgraded. These handles are urethane coated, giving them a thicker, more commercial grade feel.
Nautilus also added resistance controls on these handles, making it super convenient to check your heart rate or adjust the intensity without having to change your hand position.
It's kind of like the radio controls on some car steering wheels- I never understood why you'd need them until I got a car that had them (and now I can't live without them).
Overall, the R618's seat scores highly with the nice gel seat cushion and adjustable angle backrest.
Features
The Nautilus R618 comes with the following features included:
29 workout programs- this is large selection to choose from, so getting bored really shouldn't be a viable excuse with this recumbent bike.
25 magnetic resistance levels- when it comes to resistance levels, more is better because it gives you more control over your workout intensity. The magnetic resistance is smooth and quiet too, so you don't have to worry about waking sleeping family members.
Dual LCD screens- the R618 has two display screens, allowing you to see all your workout data at the same time without having to worry about scrolling through unwanted data.
Bluetooth connectivity- the R618 can connect with fitness apps to track all your workout data. If you don't have a favorite, you can use their free Nautilus Trainer 2 app.
Wireless chest strap heart rate monitor- not only is this bike compatible with telemetry heart rate monitors, but Nautilus includes one with your purchase.
RideSocial app compatible- you can connect to the free RideSocial app and ride virtually through scenic routes from around the world.
USB charging port- don't worry about draining your smart phone during your workout, you can charge it with the built-in USB port to ensure it's fully charged and ready to go after your workout.
Speakers- connect your phone or mp3 player up to the console and you can listen to music through the built-in speakers
Assembly
Putting the R618 together isn't too bad. Overall, I'd say the assembly manual does a pretty good job of spelling out what you have to do for each step.
That said, there are a few steps around attaching the seat and backrest recline handle that are a little confusing.
Even so, most people who are at least a little handy should be able to get the job done themselves without having to pay for professional assembly.
All of the necessary tools (Allen wrench and screwdriver) are included. However, the job will be easier and more comfortable if you have your own tools.
I hate those tiny little screwdrivers that come with equipment like this. I always prefer to use my own.
Anyway, I would expect to spend 60-90 min on assembly, give or take based on your experience.
Warranty
The Nautilus R618 Recumbent Bike comes with the following warranty:
15 year frame
3 year parts
1 year labor
This is a pretty good warranty for a bike in this price range.
I just wish they had replaced "15 years" with "lifetime".  I'm not sure there's much difference between the two in the real world, but "lifetime" just has a better ring to it.
The parts and labor warranties are pretty par for the course.
Overall, I'm satisfied with this guarantee.
The Comps
Before I wrap this review up, I want to provide a quick comparison to some other quality recumbents that are similarly priced.
The first comp we have is the popular Schwinn 270. This recumbent is about $200 cheaper than the R618 and comes with very similar workout plans and features.
The biggest differences are that the Schwinn 270 doesn't come with a chest strap monitor and the warranty on the R618 is superior.
Next on our comps list is the Horizon Comfort R. This recumbent bike is priced about $100 cheaper than the R618, but we do see some significant differences in the features.
This bike only comes with 12 workout programs and isn't bluetooth compatible. It has a lifetime frame warranty but only offers 1 year on parts.
Last, but not least, is the Sole R92.
This recumbent costs roughly $200 more than the R618 and is a little simpler in terms of the tech. Although this bike does come with bluetooth speakers.
The R618 has a higher weight capacity and the warranties are very similar.
Overall, the R618 can hold its own pretty well with any of the comps out there. I chose these 3 bikes specifically because they represent bikes that are a little cheaper and a little more expensive.
They're also some of the nicest recumbents out there.
Final Thoughts
The Nautilus R618 has a lot going for it.
It offers a great combination of features and function. If you like having a lot of workout programs to choose from, you'll appreciate the vast variety this bike offers.
The bluetooth compatibility and included chest strap are also great features- especially when in this price range these things shouldn't be taken for granted.
The most impressive feature to me is the seat.
The upgraded gel cushion and adjustable backrest should really up the comfort factor on this recumbent.
If you're dealing with achy joints and looking for a bike that is accommodating, I think you'll appreciate the ability to customize.
Overall, I think the R618 is a great bike. It's priced well and backed by a decent warranty. Definitely one of the best home recumbents for under $1000.