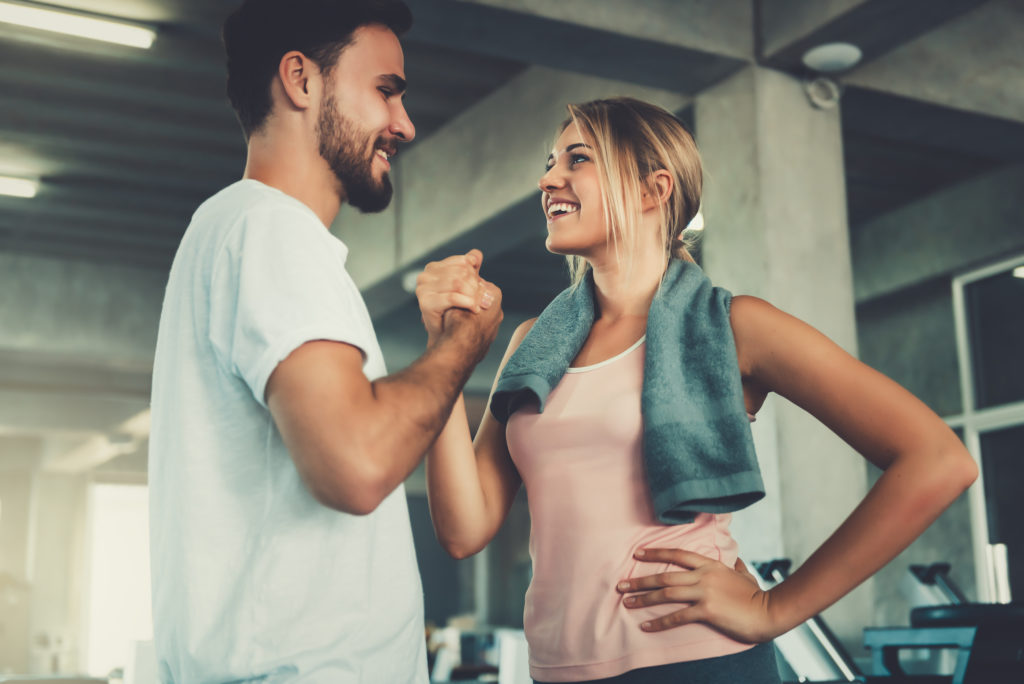 Horizon's Comfort R is an affordable home recumbent bike with some pretty solid specs. The step-through frame and extra large seat make it easy to access and comfortable- both of which are key when it comes to recumbents.
But it's lacking in some of the more sophisticated features like bluetooth and telemetry heart rate monitoring, so if you're into hi-tech gear, this could be disappointing.
Is this the right recumbent bike for you?
That depends on what you're looking for.
This review will hopefully help you figure that out. We'll take a close look at all the specs and features that make the Comfort R what it is.
After reading this, you should have a good idea of whether or not this is the kind of exercise bike you're looking for.
Recumbent Bikes 101
Before we dive into the Comfort R and everything it has (or doesn't have) going for it, I want to start with a quick lesson on recumbent bikes.
Recumbent bikes are obviously a little different than their more traditional upright counterparts.
They're recumbent.
And this has its advantages.
First and foremost, it instantly ups the comfort factor. And this is why most people opt for recumbent bikes in the first place- they're looking for a comfortable way to exercise.
And by comfortable, I'm not talking about easy. I'm talking about larger seats, lumbar supports, easy access, and less impact on joints.
A common misconception is that just because recumbent bikes are more comfortable to use, they automatically provide a less intense workout. This isn't really true.
You can still get a great workout on a recumbent bike, as long as the bike is capable of offering enough resistance for ya.
That said, most people looking for an intense workout aren't thinking recumbent bike. They're probably thinking something more along the lines of a treadmill or spin cycle because these machines are a little more equipped for intense training.
Since recumbent bikes have you sitting in a more horizontal position (with your back supported), there's less stress going through your hips, knees, and ankles.
Plus your core doesn't have to work as hard to support your trunk.
All of this makes your workout more comfortable, but it also means your body doesn't have to work as hard (or burn as many calories).
The biggest benefit of a recumbent bike is that it provides a safe way to exercise for folks with physical limitations like balance deficits, arthritis, or achy joints.
Regardless of what is going on with you, odds are you can exercise on a recumbent bike.
To find a quality one, I encourage you to concentrate on the seat, the weight capacity, and the warranty. These 3 specs will tell you a lot about the overall quality.
But what about flywheel weight?
Well, if you're looking for a more intense workout from your recumbent, than yea, you should consider flywheel weight too.
But since most folks aren't as concerned with really cranking up the resistance on these units, I don't think the flywheel weight is as important as it would be for say an elliptical or spin bike.
Ok, that's my elevator pitch on recumbents. Let's get to the good stuff.
The Horizon Comfort R Recumbent Bike
Horizon Fitness currently only offers one recumbent exercise bike and the Comfort R (kind of a weak name if you ask me) is it. It's priced well under $1000, making it a budget bike in my book.
Pros
Step-thru frame
Large, comfortable seat
350 lb weight capacity
12 workout programs
16 levels of resistance
Easy assembly
Good warranty
Affordable price
Cons
Light flywheel
No bluetooth
Flywheel/Frame
I mentioned above that I don't think flywheel weight is quite as important on recumbent bikes because most users looking for these bikes aren't as concerned with high resistance exercise (as those considering a spin bike for example).
Maybe I shouldn't make this assumption. Either way, having a heavier flywheel does have other advantages besides overall resistance – like smoother operation.
Heavier flywheels make for a smoother ride because more momentum is built-up as it spins, which tends to reduce any lag felt between pedal strokes.
The Comfort R comes with a 15.4 lb flywheel, which is a little light for a bike in this price range. There are similarly priced bikes that come with flywheels in the 20 – 30 lb range.
But if are just looking for a comfortable workout experience, I wouldn't be too concerned with the flywheel weight here.
At a little over 15 lb, it'll be heavy enough to provide a smooth ride.
This bike has a solid, step-thru frame. This refers to the fact that you don't have to step over any bars or supporting structures to access the seat (if you look at the image above, you'll notice the open space between the seat and the console).
This is a nice feature most respectable recumbent bikes will offer because it makes it a lot easier to access the seat.
Not having to step over anything makes the Comfort R accessible for users with achy joints and mobility issues.
It also means you can easily access the seat from either side.
The frame may look minimal, but it's really solid. The Comfort R has a max weight capacity of 350 lb, which is impressive for a bike in this price range.
Seat
This bike comes with a large, adjustable seat with handles that double as heart rate monitors. The oversized seat back provides more support for your back, making for a more comfortable ride.
There's also built-in lumbar support that should add to your comfort, especially if you like to do longer rides.
The seat position is easily adjusted horizontally along the frame, giving the Comfort R the ability to fit users of all sizes.
Overall, the extra large seat and lumbar support are nice features that add to the overall comfort of this recumbent. Now we know how this bike got its name.
Features
The Comfort R offers the following included features:
12 workout programs- this bike offers enough workout programs to give you some variety, but doesn't bombard you with a distracting amount of workouts to choose from. The included workouts are the ones you'd expect: manual, fat burn, distance, et.
16 levels of resistance- with this many resistance levels, you'll have a lot of control over your workout intensity. The magnetic resistance is smooth and quiet too.
Self-balancing pedals- the pedals are weighted in such a manner that they are always facing up and ready to use. A nice little perk that makes placing your feet in them a little less of a hassle.
Speakers- there are built-in speakers you can use if you plug your mp3 or smart phone up to with the port.
Grip heart rate monitoring- the grip heart rate monitors are built into the handles on the seat for convenient use (more comfortable than having to grip the handles in front of the console).
5.5″ LCD screen- nothing too fancy here, but the screen is large enough to easily see all your workout stats without having to squint during use.
Reading rack- this feature makes it easy to read a magazine or book while you get your workout on.
Water bottle holder- this is where you can hold your water.
Assembly
Horizon does a great job of making all their equipment user friendly and easy to assemble. Some of their equipment is basically pre-assembled and ready to use right out of the box.
The Comfort R does require some assembly, but it's pretty straightforward.
Horizon provides some of the clearest, easiest-to-understand instructions around. Each step has a large image displaying where each part goes as well as written instructions.
I love that they specify each particular bolt/nut for each step so clearly.
Overall, you shouldn't have any issues putting this bike together by yourself (as long as you have someone in your home who's even a tad bit handy).
There's only 7 steps and I'd plan on spending 30-60 minutes to get this bike unpacked and running.
Warranty
Horizon backs their Comfort R with the following warranty:
Lifetime frame
1 year parts
1 year labor
For the price range, this warranty is decent. I love the lifetime frame guarantee and the 1 year on labor is standard protocol.
The only reasonable place for improvement is the parts warranty: 1 year is a little short. It would be nice to see at least 3 years here, but all things considered, this is a pretty solid warranty.
Final Thoughts
Horizon's Comfort R is a straightforward and easy to use recumbent bike that won't break your budget.
The large, comfortable seat and high weight capacity are my favorite features- you can tell this bike was designed for function (and not to be showy).
If you're looking for hi-tech features like bluetooth or touch screens, this isn't the bike for you. The Comfort R is lacking in this department.
But when it comes to comfort, the Comfort R delivers as promised.
Overall, this is a solid recumbent bike by a respected home fitness equipment provider. If you're looking for a simple model that works great, this is a good option.