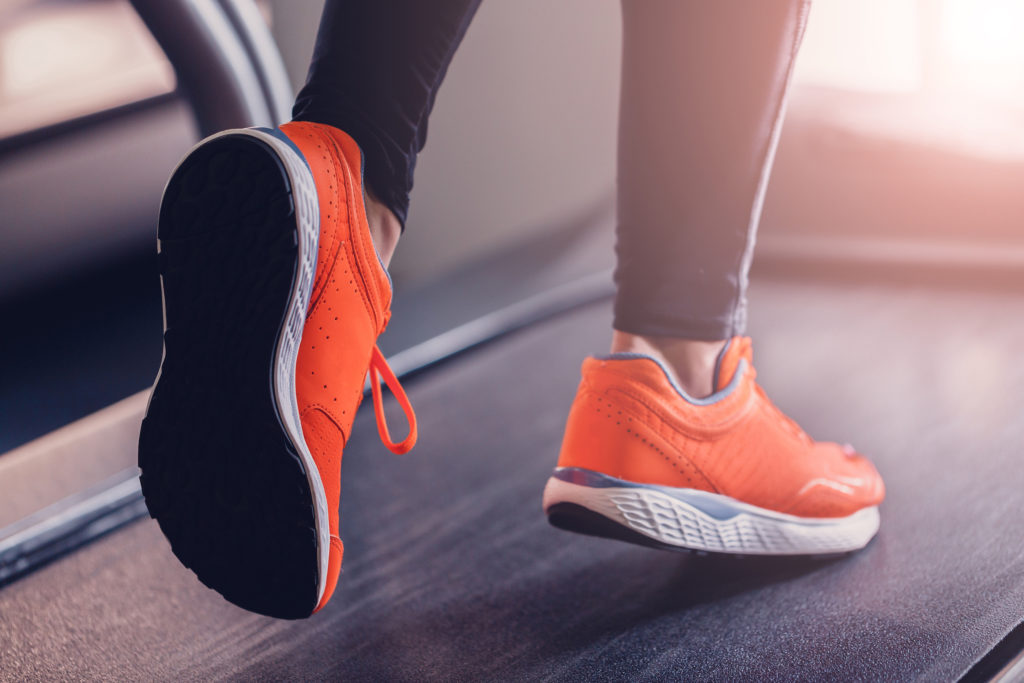 3G Cardio's 80i Fold Flat Treadmill is quite possibly one of the most impressive folding models around.
And as the name implies, when it comes to folding, the 80i doesn't mess around. Not only does it fold up like the majority of treadmills, but it also folds down to the ground, becoming completely flat.
It's folding abilities are impressive and very convenient for homes with limited space., but looking past the folding, the 80i has plenty of other qualities it should be proud of too.
Like a 3.0 CHP motor, 15% max incline, and a very generous warranty.
If you're looking for a quality treadmill that can easily be stored away after your workout, the 80i Fold Flat is a pretty safe bet.
But don't take my word for it- this review will show you everything this treadmill has to offer so you can make your own mind up.
After reading, you'll have a better understanding of what this treadmill is all about and whether or not it's the right fit for your home.
The 3G Cardio 80i Fold Flat Treadmill
If you're not familiar with the 3G Cardio brand, you're probably not alone.
They certainly aren't as recognizable as some other home fitness brands, but if you're looking for a quality running treadmill, you should definitely acquaint yourself.
3G Cardio produces some of the best running treadmills around. They're known for packing their treadmills with powerful motors and backing them with awesome warranties.
Their lineup currently consists of 4 different treadmill models and the 80i Fold Flat is one of their most affordable options to date.
At the time of writing this, the 80i will cost you roughly $1,500 on Amazon.
Their highest-end treadmill, the Elite Runner Treadmill, runs for a little over $3,000 and comes with a limited commercial warranty.
As a moderately priced treadmill, the 80i is a little lacking in some of the higher-tech features you might expect from a treadmill in this price range (and the console also looks a little dated).
But if you're looking for a treadmill that can fold down flat and roll under furniture for storage, you're barking up the right tree (I'm not sure that makes sense… eh, I'll go with it).
Pros
Frame folds vertically and horizontally
Can be stored under furniture
3.0 HP motor
325 lb weight capacity
One-touch speed and incline settings
Quick dial speed controls
No assembly required, comes completely assembled
Great warranty
Great customer service
Cons
Running surface might be a little small for taller users
No bluetooth capabilities
Running Surface
Ok, let's start with one of the most important specs for a treadmill- running surface.
This measurement refers to the dimensions of the belt that you are using during your workouts and is measured in inches.
This is important because it's going to contribute a lot to the feel and comfort of your workouts.
When it comes to running surface, bigger is always better.
You want to feel like you have plenty of room, whether you're walking or running. The last thing you want is to feel like you're walking on a balance beam.
Having a little wiggle room to each side is important in case you drift a little.
The length is also important, especially for taller users, because you want to make sure you have enough room to stretch out completely when running at higher speeds.
The gold standard for home treadmills is a running surface of 20″ x 60″. At this size, most users can comfortably sprint without having to shorten their stride.
The 80i has a running surface of 18.5″ x 58″.
This is a little small for a treadmill in this price range, but if I had to guess, I would say they made it a little more compact on purpose for folding reasons.
Either way, the 80i should have enough room for most users to walk on comfortably, but taller users might have  some issues when running at higher speeds.
In terms of the frame, it's more solid than you might expect from such a mobile treadmill. Solid enough to sustain a max weight capacity of 325 lb to be exact.
A lot of treadmills are foldable these days, but few can fold horizontally (and flat to the ground). Most treadmills fold vertically- that is, the deck comes up to meet the console.
The 80i can do this too- it can fold vertically or horizontally, giving you plenty of storage options when not in use (and it can even fit under most beds).
Overall, the running surface is a little small when compared to other high-end treadmills in this price range, but it's obvious that having the ability to fold flat to the ground is the emphasis here.
Motor
When looking at treadmills, motor strength is always the second spec I consider (second only to running surface).
The 80i comes with a 3.0 HP motor that is capable of reaching a top speed of 11 mph and a top incline of 15%.
Motor strength is more important if you plan on running. That said, a stronger motor will perform better for walking too.
A stronger motor doesn't have to work as hard as a weaker motor to sustain the same speed. Theoretically, this means the stronger motor should provide a smoother, quieter experience and last longer than the weaker one.
If you plan on running, I suggest you aim for at least a 3.0HP motor to ensure you have enough muscle to comfortably reach and maintain those higher speeds.
The 80i just barely checks this box. At 3.0 HP, this treadmill should be powerful enough for most users to run comfortably.
And users seem to be happy with its overall performance.
Serious runners may want to consider a more powerful treadmill. Sprinters also might be a little disappointed with a max speed of only 11 mph (personally, that's still a lot faster than I can handle).
3G Cardio uses 2″ rollers on this model. High-end treadmills usually use 2.5″ rollers, so they aren't too far off here.
(By the way, the roller is the part that makes contact with the belt and propels it along the track).
Larger rollers are preferred because they make more contact with the belt, which provides a smoother feel (it also increases the lifespan of both the rollers and the belt).
Overall, the 80i has a decent motor that should be powerful enough for most casual users. Serious runners or sprinters should consider a more powerful machine.
Features
The 80i Fold Flat Treadmill comes with the following features:
8 workout programs- this treadmill comes with 8 built-in workouts to choose from, as well as 4 custom workouts you can create yourself. This isn't a ton of options to choose from, but it's enough to get the job done.
One-touch speed/incline settings- this features allows you to instantly set your speed or incline without having to manually scroll through each setting. This features comes in especially handy for interval training.
Mp3 port- the mp3 port allows you to connect any smart phone or mp3 player to the console and listen to your favorite music through the built-in speakers.
Quick dial speed adjustment- the speed dial allows you to select your treadmill speed rapidly by turning a dial. A little more convenient than having to press an up or down arrow to make your selections.
Folding display- when 3G Cardio means "fold flat", they mean it literally. The console on the treadmill even folds, allowing the machine to go completely flat for storage. When flat, the height is 9.75″.
Assembly
This is the part of the review where I usually provide a brief summary on the assembly process. Well, with the 80i, there is no assembly- it comes completely pre-assembled.
All you have to do is unpack it and fold it up. Done.
No tools required.
Don't you even think about paying for "professional assembly" on this one. Just keep in mind that this treadmill is heavy- it weighs about 225 lb.
Warranty
3G Cardio backs the 80i Fold Flat with the following warranty:
Lifetime frame
Lifetime motor
5 year parts
1 year labor
This is a great warranty on this treadmill. We should expect a lifetime guarantee on the frame and motor for any self respecting treadmill.
Five years on parts should also be expected in this price range, but that doesn't mean all companies offer it.
One year on labor is also pretty standard, but some companies will go up to 2 years on labor (3G Cardio offers 2 years on their most advanced treadmill).
Overall, I think this is a great guarantee for this treadmill.
Final Thoughts
If you're looking for a treadmill that can be hidden away after your workout, the 3G Cardio 80i Fold Flat Treadmill is a winner.
As you might expect from its name, this treadmill's true talent is its ability to fold both vertically and flat to the ground.
And for such a foldable machine, this treadmill is packing some respectable stats.
The running surface and motor aren't perfect, but they should do just fine for the majority of home users looking for a solid workout.
For the price, the 80i is lacking in some of the more advanced features we take for granted these days. Namely, bluetooth and a colorful display.
But again, the point of this treadmill is its ability to fold.
There are plenty of more powerful and advanced treadmills out there in this price range, but none of them can fold flat to the ground.
There aren't many treadmills period that can fold flat to the ground.
The only other machines that I've come across that can are junky little manual treadmills that you wouldn't even want to think about running on.
3G Cardio has a pretty unique treadmill here. I think the fact that you can fold it flat and roll it under furniture is going to be a game changer for users with small workout areas. Easily one of the most versatile treadmills around.