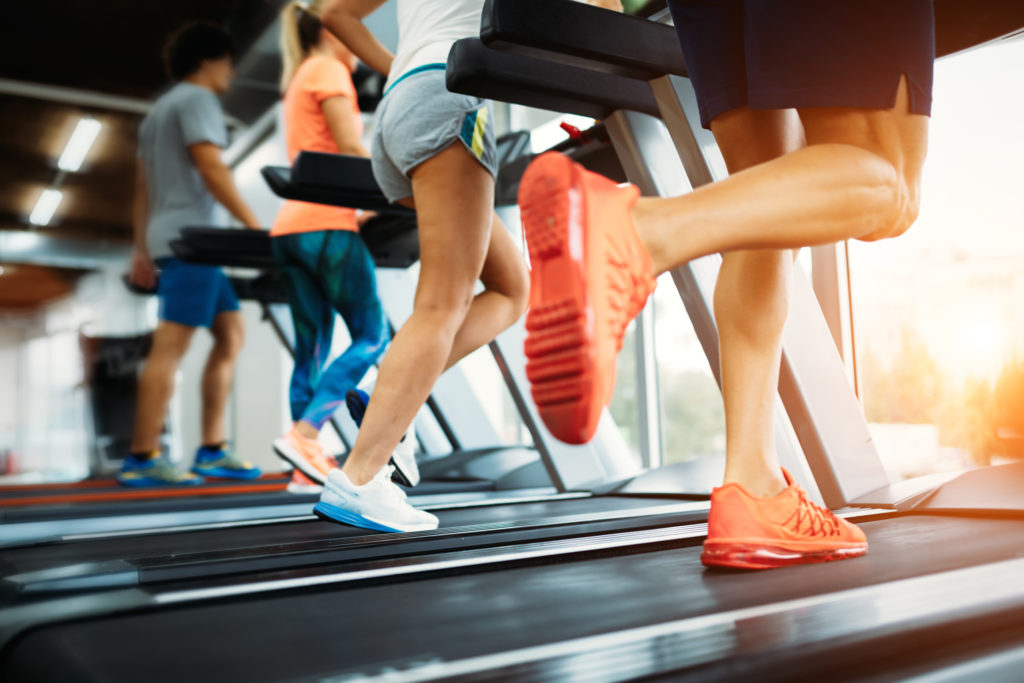 The ProForm 905 CST is one of the more affordable options offered by the brand known for producing quality home treadmills with powerful motors and plenty of hi-tech features.
Although the 905 CST isn't offered directly through ProForm any longer, it can still be found on third party sites like Amazon and Walmart. Which is good news for the folks looking for a quality treadmill that won't completely break the bank.
With a spacious running surface and stronger motor than we'd expect to find in this price range, the ProForm 905 CST may be one of the best treadmills still available for under $1000.
But there's a lot of competition in this price range, so it's important to do your due diligence to ensure you make the right choice.
To help you on your journey, this review will examine all the specs and features that this treadmill has to offer. After reading this article, you should have a better understanding of whether or not this is the right option for your home.
Before we dive into the 905 CST, I want to start with a quick bio on ProForm. I think it's a good idea to know a little something about the brand of any fitness equipment you're researching.
ProForm
ProForm Fitness first appeared on the scene in the 1980's, offering a general selection of treadmills, bikes, and home gyms. The company was started by 2 Utah State University students who had started Weslo, Inc a few years earlier.
The 2 companies were sold to Weider Health and Fitness in the late '80s. You may recognize this company, named after the famous bodybuilder Joe Weider.
The Weider brand is actually still going. They offer a few home fitness products like their popular Weider Ultimate Body Works home gym.
Anyway, in the '90s, Weslo and ProForm were sold to another company who ultimately changed their name to ICON Health & Fitness, where the ProForm brand still remains today.
You may recognize the ICON name- they also own NordicTrack, the Gold's Gym brand, and FreeMotion Fitness. They also happen to be the world's largest manufacturer of home fitness equipment.
ProForm has earned a good reputation in the home fitness world and has become especially well known for their treadmills and HIIT trainers.
Their treadmills come in all price ranges and they are known for coming stocked with large running surfaces and powerful motors.
Their fitness equipment is also known for being connected at the hip with iFit, the personal training app. All of their equipment seems to be iFit compatible (which can be a blessing if you choose to subscribe or a pain in the a** if you don't).
Turns out ICON owns iFit as well, which is why they push the app on their customers so aggressively.
Whether you choose to use iFit or not, most ProForm machines are pretty technologically advanced. Many offer large displays and tons of workout programs.
ProForm treadmills are usually pretty well received by users and tend to score highly with their ratings. The biggest flaw the company seems to have is in their customer service department, which is what most user complaints are regarding.
Overall though, the ProForm brand is a trusted name. They've become a popular choice for home equipment because their products tend to work well and last.
Now that you've been properly introduced, let's get to the good stuff.
The ProForm 905 CST Treadmill
I mentioned at the beginning that the 905 CST can no longer be found on the ProForm site. It looks like they've replaced the CST series with their Performance series, but I'm glad you can still find the CST machines on Amazon because their specs are better.
Nowadays, it seems budget treadmills are trying too hard to upgrade their display screens and they aren't worrying as much about the specs that actually count- running surface, motor, and warranty.
Maybe that's because I'd be more concerned with how my treadmill performs than with having a fancy touchscreen to make my selections. But maybe that's just me.
If I'm not alone here, and you too are more interested in performance than tech, than the 905 CST might be speaking your language.
Pros
Large running surface (20″ x 60″)
Powerful, 3.0 CHP motor
ProShox Cushioning system designed to reduce strain through your joints
350 lb weight capacity
Top speed of 12 mph
Max incline of 12%
Quick touch speed/incline settings
Folds vertically for storage
30 built-in workouts to choose from
iFit compatible (but not mandatory!)
Built-in tablet holder
Chest strap heart rate monitor included
Great warranty
Cons
Lackluster display
ProForm tries to force iFit on you
Running Surface
I want to start with running surface because it's arguably the most important spec when it comes to the comfort level of your treadmill. Running surface describes the actual dimensions of the belt area you are using, measured in inches (width x length).
The gold standard for home treadmills is 20″ x 60″. With a running surface this large, pretty much any user can comfortably walk or run.
The 905 CST has a running surface of 20″ x 60″.
This ensures most users should be able to stretch out comfortably while running at top speeds without having to shorten their stride length. I say "most" because people well over 6′ tall might have to, but these same tall folks would probably have problems with any treadmill.
This treadmill is off to a good start with this running surface size. To ensure a comfortable experience, ProForm equipped the 905 CST with their patented ProShox Cushioning system, which is designed to significantly reduce the compression forces through your legs.
This treadmill also folds vertically for storage when not being used. This is a nice space saving feature which definitely comes in handy if your workout space is limited to begin with.
It also comes in handy if you are worried about small children getting on your treadmill and messing with it while you're not looking (something I have to worry about daily).
The 905 CST has a surprisingly robust frame, evident by its 350 lb weight capacity. This is an impressive feat at any price point, but for a budget treadmill, it's down right incredible.
Most home treadmills, especially cheaper ones, have weight limits in the 250 – 300 lb range.
This treadmill is durably built, giving it the ability to handle larger users without breaking down.
Motor
Motor strength is another important spec to consider because you want to make sure you have a machine that is strong enough to provide a worthy workout.
The 905 CST comes with a 3.0 CHP motor. When it comes to home treadmills, we should expect the motors to be anywhere between 2.0-4.0 CHP. Stronger is better because it means the motor won't have to work as hard during use (also means it should last longer).
At 3.0 CHP, this treadmill should have enough muscle to sustain higher speeds without struggling. Speaking of speed, the 905 CST can reach a top speed of 12 mph and a top incline of 12%.
It's nice to see a budget treadmill that can reach 12 mph- many max out at 10 mph. This treadmill should be fast enough to keep up with you sprinters out there.
To go along with the powerful motor, this treadmill uses 1.9″ rollers. The rollers are the part that comes into contact with the belt and propels it. Larger is better, because it should provide a smoother movement (2.5″ is preferred, but most budget machines use 1.9″ rollers).
That said, most users agree this treadmill operates very smoothly.
Overall, the ProForm 905 CST scores highly in the motor department. It has enough strength to run comfortably at any pace.
Features
This treadmill comes standard with the following features:
30 built-in workouts- yeah, I told ya ProForm hooks you up in the workout department. With this many workouts to choose from, I don't see how anyone could get bored on this machine.
iFit compatible- like all ProForm machines, this treadmill is compatible with iFit. This workout app gives you access to unlimited workouts led by professional personal trainers. The kick is you have to pay a monthly subscription ($15 I think). If you don't want the extra payment, you don't have to subscribe.
Quick touch speed/incline settings- with these quick touch buttons, you can instantly set your speed and incline settings. This is a nice feature, especially for interval training where you have to switch between settings rapidly.
Dual 2″ speakers- these speakers allow you to plug your mp3 player or phone into the treadmill and hear your favorite tunes from the machine. They probably won't be loud enough to hear while you run, but might be doable while walking.
Built-in fan- the fan will help keep you cool and comfortable during your workouts. Users report the fan doesn't put out a ton of air, but it's better than nothing.
Grip heart rate monitor- the grip heart rate monitor can be used to track your heart rate. It's awkward to use while running, but can easily be used while walking or resting.
Chest strap monitor- this treadmill also comes with a free chest strap heart rate monitor. This makes tracking your heart rate a lot easier during your workouts, although some users have had issues with getting the included monitor to work correctly.
Tablet holder- this little attachment allows you to watch a movie (or use iFit) from your tablet during your workout. The convenient location above the console ensures your tablet doesn't block any of the display.
Assembly
Most users agree putting the 905 CST together isn't too bad. The instructions are pretty straightforward with written cues and easy to read illustrations. All of the parts and hardware are identified in each step which is nice.
It would be helpful to have a second person available during assembly, but if you are handy you can probably do it yourself.
The necessary Allen wrenches are included, but you'll also need an adjustable wrench and a Philip's head screwdriver which aren't included.
Expect to spend a couple hours putting this together.
Warranty
ProForm backs this treadmill with the following warranties:
Lifetime frame
Lifetime motor
3 year parts
1 year labor
I think this is a pretty fantastic warranty for this treadmill. You can't beat the lifetime warranties on the frame and motor and 3 years on parts is very fair for a treadmill in this price range. One year labor is standard.
For comparison's sake, I want to bring up the NordicTrack T6.5S– this is another quality budget treadmill, but it only comes with a 1 year parts warranty. Which is interesting since ICON owns both brands.
Just goes to show you, you should always compare warranties, even between similar treadmills that are owned by the same company.
Final Thoughts
The ProForm 905 CST has a lot going for it. It comes with a large running surface, a strong motor, and a ton of pre-programmed workouts to choose from. It's also equipped with one of the industry's best shock absorption systems and it folds for storage.
It's also surprisingly robust for it's price- it's rare to see a treadmill under $1000 with a 350 lb weight capacity.
The biggest complaint users have about the 905 CST has to do with iFit- at first glance it appears as if you have to sign up for it in order to operate your treadmill when you first turn it on.
If this were the case, it would be a huge drawback.
But you don't have to!
You can bypass the whole iFit subscription ploy by pressing the "iFit sync" button and holding it for 20 seconds. I agree it's messed up ProForm tries to trick people into signing up for iFit, but know you can bypass it with this little trick.
Otherwise, the 905 CST is a great treadmill backed by an awesome warranty. If you're looking for a straightforward treadmill without all the fancy bells and whistles, this is a smart choice- easily one of the best budget treadmills available.