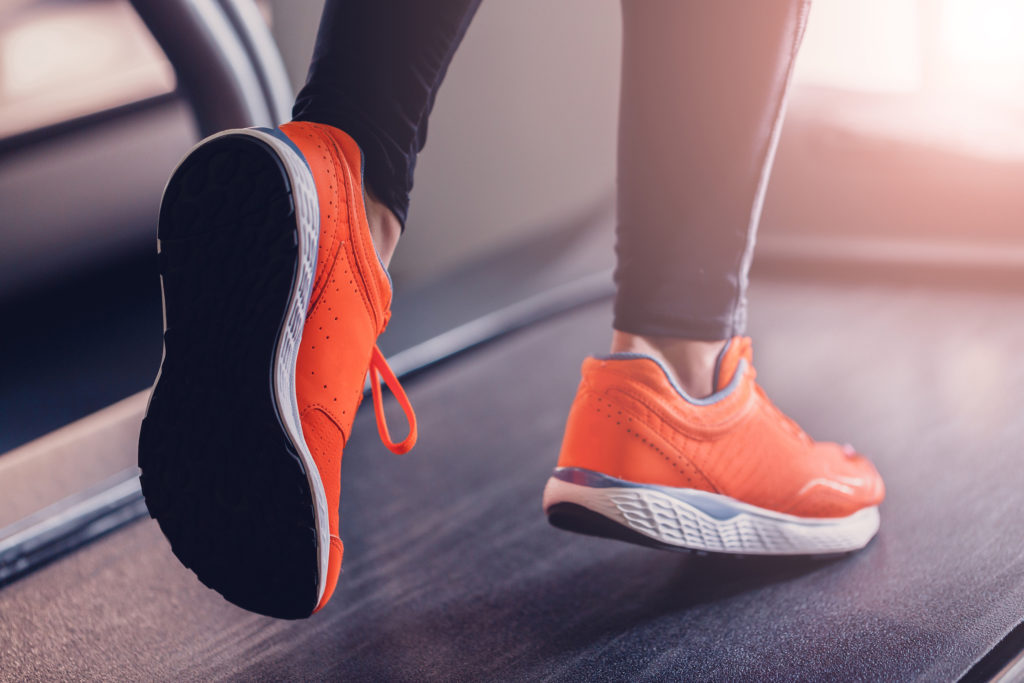 The NordicTrack T.6.5 S is a budget friendly home treadmill offered by one of the biggest names in fitness equipment.
With a compact, folding frame and plenty of workout options, the T 6.5 S has become a popular choice for people looking to save some cash while investing in a treadmill.
But with so many budget treadmills on the market today, how can you tell if the T 6.5 S is the right choice for your home gym?
Well, that's where I come in.
This review will take you on an in-depth tour of everything this treadmill has to offer.
I'll also show you which specs and features are most important to consider when comparing these machines.
After reading, you'll know everything you need to in order to decide for yourself whether or not this treadmill is worth investing in.
Let's begin with a quick review of the most important specs to examine when searching for the right home treadmill.
Finding The Right Treadmill
There are a lot of things to consider when searching for a new treadmill.
While it's ok to look at cool features like bluetooth and screen size, if you want to find a treadmill that'll actually last and feel comfortable during use, you better dig a little deeper.
These are the most important specs to consider when buying a treadmill:
Running Surface
The running surface of a treadmill describes how much physical space you have to use during your workout. It refers to the usable belt dimensions and is measured in inches (length x width).
If you plan on running, you should look for a treadmill with a larger running surface.
Having more space is going to give you a more comfortable workout.
If the belt is too short, you may have to shorten your natural stride.
If the belt is too narrow, you're gonna feel cramped. This depends a lot on your height (and leg length) too.
The gold standard for running surface on home treadmills is 20″ x 60″. This size can comfortably accommodate pretty much all users.
If you're just looking for a treadmill for walking, you can get by with a shorter running surface.
If you're a shorter person (under 5'8″) you'll also probably be ok with shorter treadmills.
If all other things are equal, always go with the treadmill with the larger running surface.
Motor
The motor strength is another important spec to consider.
Treadmill motors are measured in terms of their horse power (HP) or continuous horse power (CHP).
CHP is actually a more relevant measurement because it refers to the HP the motor can sustain over longer periods.
Home treadmills are usually packing motors in the 2.0 – 4.0 CHP range. Stronger is usually preferred because it means the motor doesn't have to work as hard during use. Which should equate to a longer lifespan for the motor.
If you plan on running, I would suggest going with a treadmill that has at least a 3.0 CHP motor.
This rule isn't written in stone, because some motors are better designed than others.
But when in doubt, I would go with the treadmill with the stronger motor.
Warranty
The machine's warranty is another critical spec to examine when comparing models.
The warranty tells us a lot about the quality of the treadmill.
Higher quality treadmills come with longer warranties because the manufacturers have more trust in these products.
Treadmill warranties are usually divided into frame, motor, parts, and labor.
The frame and motor warranties should be the longest (lifetime is the best) and the labor warranty will be the shortest.
A treadmill's warranty should play an important part in your decision making process.
Alright, now on to the T 6.5 S…
The NordicTrack T 6.5 S Treadmill
NordicTrack has been around for over 25 years.
They're an institution in the world of home fitness and they're still offering some great products today.
Although it all started with their famous cross country skiers, these days they've expanded their product line to include a little bit of everything.
They've become a trusted home fitness brand, known for producing quality treadmills with strong motors and generous warranties.
They're also a part of the larger fitness brand family, ICON Health & Fitness, who owns other popular home brands like ProForm.
The T 6.5 S isn't offered directly by NordicTrack anymore, but luckily you can still find it through other retailers like Amazon.
Pros
Price
20 built-in workout programs
iFit compatible
One-touch speed and incline settings
Built-in speakers
Folding deck
Adjustable FlexSelect Cushioning system
Easy assembly
Good warranty
300 lb weight capacity
Cons
Running surface only 55″ long
Questionable customer service
Running Surface
The T 6.5 S comes with a running surface of 20″ x 55″.
The length here is a little on the short side, especially if you're into running, but the width is nice and spacious.
If you plan on using the treadmill for walking and jogging, the length might not be an issue.
At 55″ though, taller folks are most likely going to have to shorten their stride a little at faster speeds.
Although the running surface is a little short, the deck itself comes with an interesting shock system.
NordicTrack's patented FlexSelect Cushioning system allows you to increase of decrease the amount of shock absorption you get during your workout.
If you want to take it easy on your joints, turn the dampeners for a softer impact.
If you want a firmer surface to mimic the feel of road running, simply adjust the dampeners to the other position.
The T 6.5 S is also a folding treadmill.
This features comes in handy if your workout space is limited and every inch counts. When the treadmill isn't being used, the EasyLift assist makes it easy to fold the deck vertically, freeing up about 30″ of floor space.
This treadmill also comes with a 300 lb user weight limit, ensuring most users can use it safely.
This is pretty standard for quality treadmills, although in this price range, it's common to see machines with significantly lower weight capacities.
Having a higher weight limit shows us that the frame is more robust. After all, it takes a stronger machine to be able to handle the loads applied by larger users.
Overall, the running surface is a little smaller than I'd like, but for the price range is pretty standard. The FlexSelect Cushioning system and folding deck are great features.
Motor
The T6.5S comes with a 2.6 CHP DurX Commercial Plus motor.
This falls on the weaker end of our expected HP scale (2.0-4.0 CHP), but is par for the course for budget treadmills.
Most users agree this motor provides a smooth and quiet ride.
It uses 1.9″ rollers to help provide that smooth experience. Rollers are the part of the machine that come into contact with the belt and actually cause it to move.
Larger rollers usually equate to smoother belt operation and less stress on the motor.
Although 2-2.5″ rollers are preferred for home treadmills, 1.9″ is pretty standard for treadmills in this price range.
The T 6.5 S is capable of reaching a max speed of 10 mph and a max incline of 10%.
This is probably more than enough speed and incline to get most of us huffing and puffing, but elite runners may need more than this machine can offer.
Looking at the motor and running surface, it's evident to me that the T 6.5 S is better suited for walking and jogging than serious running.
Features
The T6.5S comes with the following features:
20 built-in workouts- this treadmill comes standard with 20 different workouts to choose from. This gives you plenty of workout options in case you don't want to sign up with iFit.
iFit compatible– like all NordicTrack treadmills, this machine is iFit ready. Sync up your tablet with the personal training app and you get access to thousands of online workouts. I think you get one month of iFit free when you purchase.
One-touch speed/incline settings- this a great feature when it comes to interval training. Hit the button to instantly set your speed and/or incline settings instead of having to adjust manually with the up and down buttons.
Built-in speakers- the dual speakers built-into the console allow you to listen to music through the treadmill if you choose to. There's a plug-in port for your mp3 player or phone.
Grip heart rate monitor- grab the handles and the T6.5S can read your heart rate. This comes in handy for measuring exercise intensity, especially if you're shooting for a target zone. Grip heart rate monitors are difficult to use while running, luckily this treadmill is compatible with most chest strap monitors.
Tablet holder- this little shelf gives you a place to put your tablet so you can enjoy it during workouts.
Water bottle holders- you can conveniently place your beverage of choice within reach.
Assembly
Most users agree the T 6.5 S is pretty easy to assemble yourself.
This is a good thing, because there were several complaints from users that expert assembly wasn't available in their area.
If you or a family member is even remotely handy, putting this together should be doable.
The instructions are pretty straightforward and easy to follow. There are written instructions accompanying each illustration and all the parts are labeled.
The only tools you need are the included Allen wrenches and a Philip's head screwdriver.
Most folks should be able to have this out of the box and functional in 30-60 minutes. If in doubt, have a second person around to help if needed.
Warranty
The NordicTrack T 6.5 S comes backed by the following warranty:
10 year frame
2 year parts
1 year labor
Overall, I think this is a pretty solid warranty for this treadmill.
It would nice to see a lifetime warranty on the frame, but for this price range that's not likely.
Two years on parts is pretty good for a treadmill in this price range and a year on labor is pretty standard for all treadmills.
By the way, the motor is guaranteed under the 2 year parts warranty (and 2 years on the motor is really short, but again, this is a budget treadmill).
Although the warranty is pretty good, I want to point out that NordicTrack's customer service has a reputation for being less than stellar.
There have been many complaints from users who have had issues with poor customer service.
Final Thoughts
The NordicTrack T 6.5 S is an affordable treadmill with some pretty respectable specs.
The running surface is a little shorter than I'd like (I'm 6'1″) for running, but smaller users probably won't notice.
The motor is also better suited for walking and jogging than serious running.
The adjustable cushioning shock system and folding deck are nice features. The console on the T 6.5 S is pretty basic, nothing fancy here, although the one-touch buttons are convenient.
By the way, if you like this treadmill, but are looking for a more elegant console, you can upgrade to the T 6.5 Si.
Overall though, I think the T 6.5 S is a well-built budget treadmill with a durable frame and good warranty. For the price, it's really hard to beat.
I'd even go as far as saying it's one of the best treadmills of the year.