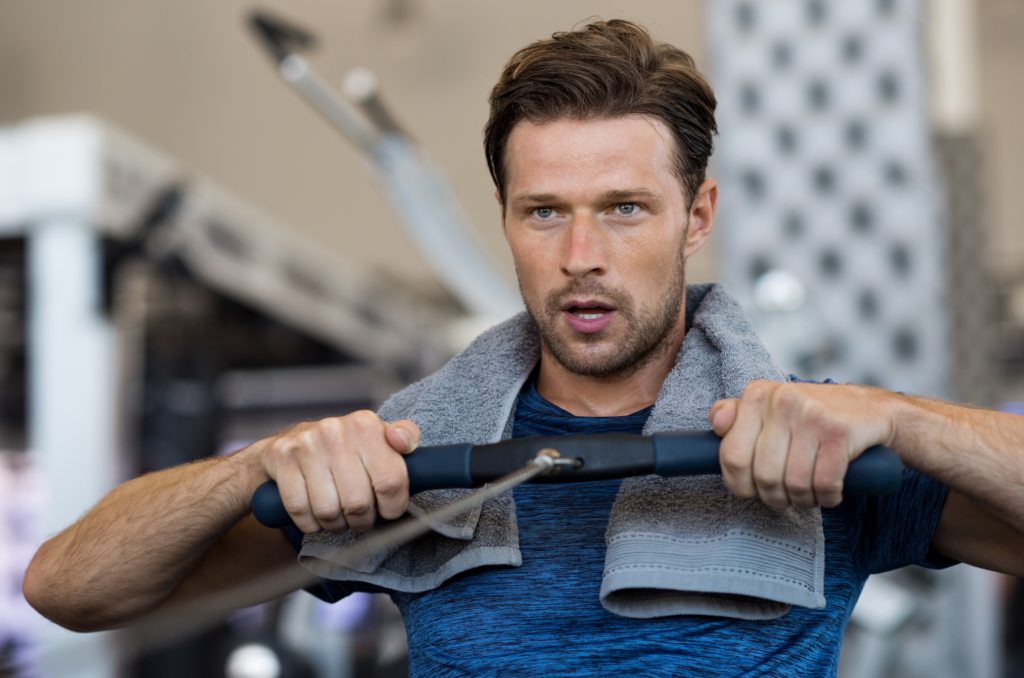 The Avari Programmable Magnetic Rower is the most advanced magnetic rowing machine Stamina currently offers. As a purely magnetic rower, it utilizes the power of magnets to provide an even and quiet workout.
Highlights for this model include a surprisingly sophisticated monitor with 12 workout programs, easy assembly, and a small footprint.
Although far from perfect, the Avari has many redeeming qualities and may be a good fit for folks looking for a compact, nearly silent rowing machine.
This review is here to help you figure that out. In this article, we'll discuss everything this rower has (and doesn't have) going for it, including all the key specs and features you should consider.
After reading this, you should know whether or not this is the rowing machine for your home gym.
Stamina Avari Programmable Magnetic Rower
Stamina is a fairly well-known home fitness brand that specializes in budget-friendly equipment. Although most of the products can be purchased for well under $1000, they do have some models that fall in the moderate price range.
I'm not exactly sure what differentiates their Avari lineup from their other equipment- their Avari products fall in all price ranges and includes a couple of treadmills, a stepper, and this rower.
Stamina offers several rowing machine models, including the popular Stamina ATS rower. The Avari Programmable Magnetic Rower (which I'll simply refer to as the "Avari" from now on for the sake of my fingers) is one of two purely magnetic models currently in their lineup.
Pros
Quiet, magnetic resistance system
Foldable frame
Transfer wheels for easy moving
Large, backlit monitor
12 workout programs
Chest strap heart rate monitor included
Easy assembly
Pivoting footplates
Smaller footprint
Cons
Only 275 lb weight capacity
Short warranty
Not powerful enough for more experienced rowers
Resistance
If you've been searching for a rower for awhile, you may already know that rowing machines can be classified by the type of resistance system they use: hydraulic, magnetic, air, or water.
Well, I guess there's a fifth category, hybrid- these rowers use both air and magnetic systems are becoming increasingly popular.
But back to the point- each style has its own advantages and disadvantages. If you'd like to learn more about the different resistance types, check out my complete rowing machine guide.
As the name implies, the Avari is a pure magnetic rower. This means the resistance is increased or decreased by bringing a pair of magnets either closer or farther away from the spinning flywheel.
The benefits of this type of resistance is that it provides nearly silent operation (unlike water or air rowers). People also like magnetic rowers because the resistance is constant regardless of how fast or slow you row (again, unlike water or air rowers).
Most users agree the Avari provides a very smooth, quiet workout.  When it comes down to the amount of resistance this rower can provide, many users were disappointed, saying they wished the resistance was higher. Others found the intensity adequate.
My take away from this is that the Avari is best suited for beginner to moderate level rowers. Advanced rowers will need a more powerful rowing machine.
Frame
Frame quality is important for rowing machines because the last thing you want to feel is the frame wobbling and moving during your workouts.
Looking at the weight capacity is a nice, objective way to gauge the sturdiness of a rower. Higher is better, indicating a stronger (and more durable) frame.
The Avari comes with a foldable steel and aluminum frame that can safely hold users weighing up to 275 lb.
This is pretty low when compared to other elite home rowers in this price range (like the Concept2 Model E) that come with weight capacities in the 350 – 500 lb range.
Users haven't complained about frame integrity, but the Avari would be best suited for smaller users. The shorter rail (total rower length only 81″) also means taller folks (over 6′ tall) may want to consider a longer rower to ensure they can stretch out fully.
The Avari comes with a padded handlebar for extra comfort and pivoting foot plates to ensure a comfortable ankle position throughout the entire rowing movement.
A nylon strap is used to attach the handlebar to the flywheel. Straps are a little quieter than chains, but may not hold up as long.
The seat is contoured for added comfort and users seem to disagree on whether it helps or not. I will say, most rower seats are fairly uncomfortable and I wouldn't want to row any longer than 20 min on the most comfortable of them (but that's me).
Overall, this rowing machine falls a little short in the frame department with only a 275 lb weight capacity. The shorter length might make it difficult for taller users, but it does decrease the overall footprint, which could come in handy for small homes.
Monitor
A lot of home rowers come with very simple monitors that can only track time, distance, and strokes. The Avari, however, comes with a more advanced monitor with a few more tricks up its sleeve.
The monitor is backlit and large enough to see during your workouts. It comes with 12 total workout programs (including 4 custom workouts) to choose from and it is heart rate monitor compatible (and one is included, which is a nice touch).
Overall, this monitor can't compete with the PM5 (found on Concept2 rowers) or the monitor found on the more expensive BodyCraft VR500, but it is more sophisticated than most.
Assembly
Putting the Avari Programmable Rower together is a straightforward task. The assembly manual is easy to read and the included images are large and easy to follow.
The manual does a good job of identifying all the necessary hardware and showing clearly where each piece goes.
This is a pretty lightweight rower, so most able-bodied adults should be able to assemble this bad boy themselves, no need to pay for professional assistance.
All of the necessary tools are included.
Most folks can probably have the Avari out of the box and running within 30 min.
Warranty
The Avari Programmable Rower comes with the following warranty:
3 year frame
90 day parts
For a rowing machine in this price range, I'd expect a longer guarantee. I'd like to see at least 5 years on the frame (although lifetime would be better).
The parts guarantee is very short. Compared to other rowers in this price range, I'd expect at least a 1-2 year guarantee on parts.
Overall, I think the warranty department is where the Avari really falls short.
Final Thoughts
The Avari Programmable Magnetic Rower is a moderately priced home rowing machine that offers a few pleasant surprises. Most notably, the console with 12 workout programs and the inclusion of a chest strap heart rate monitor.
Folks looking for a small, quiet, easy to assemble magnetic rowing machine might be happy with this model- but I do have a few concerns.
This rower is fairly small and comes with a pretty low weight capacity. Larger users should consider more robust options.
This rowing machine is also a little limited in the amount of resistance it can provide. This should be ok for beginning and maybe even moderate level rowers, but more experienced rowers should consider a more powerful model.
It's also backed by a really short warranty.
For the asking price, there are much better options (Concept2, *cough*). But if you're looking for the exceptionally quiet workout that only a magnetic rower can provide, this is one of the best magnetic rowers in this price range.