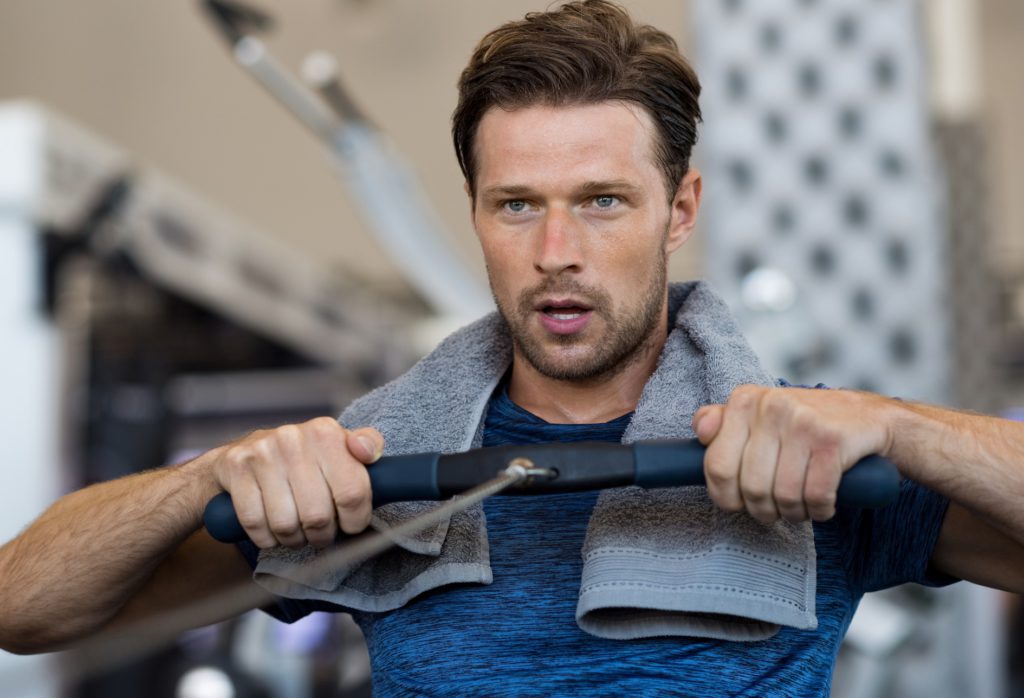 If you're on the lookout for a budget-friendly rowing machine, LifeSpan's RW1000 is worth considering. And with a sales price of roughly $500, it comes with some pleasantly surprising performance specs. 
Highlights of this affordable rower include a 16 lb weighted flywheel with 5 levels of magnetic resistance, a solid frame, and a great warranty (considering the low price).
As budget rowers go, the RW1000 has plenty to offer, but it's far from perfect.
If you'd like to learn more, then keep reading. In this review, I'll give you a comprehensive walkthrough on this machine. After reading, you'll know everything you need to so you can decide if it's worth taking home or not.
Let's begin.
The LifeSpan Fitness RW1000 Indoor Rower
LifeSpan is a fitness brand that offers a variety of products. From treadmills and ellipticals to bikes and rowers, they offer a wide selection of fitness machines for both residential and commercial settings.
They also provide exercise equipment accessories.
The company began in 2001 and has received several recognitions for its products. Independent reviewers, fitness experts, and health magazines often rate LifeSpan machines as best-buy products. 
They're also a remarkable brand in designing innovative fitness concepts, making health and fitness very convenient for everyone.
A good example is their treadmill desks and bike desks that add physical activity to workers and prevent that sedentary lifestyle.
When it comes to price range, LifeSpan goes pretty easy on your pockets. You can expect high-quality units in the $500 to $2000 range, making them a nice option to consider if you're shopping on a budget.
Okay, that's enough introduction. Let's get back to business with the RW1000.
LifeSpan's rower catalog comprises of two, the RW1000 and the RW7000, with the latter being built with commercial-grade standards.
The RW1000 has an impressive built-quality and is a nice machine for users wanting to keep a check on their weight and cardiovascular health using low-impact workouts.
This is the RW1000 in a nutshell:
Pros
Magnetic resistance system

Smooth and quiet operation

Easy to use

Large, contoured seat

Non-slip grip handles

300 lb max user weight capacity

Foldable frame with transport wheels

Easy-to-read console

Good warranty
Cons
Pedals are small for large feet

Only 5 resistance levels
Resistance not strong enough for more experienced rowers
Resistance
If you've heard folks talking about "magnetic rowers" or "air rowers", they were categorizing rowers based on their resistance systems. There are 4 different resistance types: magnetic, air, water, and hydraulic.
Each type has its own pros and cons, but I'm not going to dig deeper about this as it's a long discussion. But if it interests you, you may want to check out our rower guide. 
The RW1000 operates on a 16.5 lb flywheel and is powered by a magnetic resistance.
The flywheel weight is good enough for a rower in this price range. It's average as most are in the 13 to 20 lb range. But in terms of flywheels, heavier is usually preferred to give you a more challenging workout.
Magnetic resistance is also a great choice when considering rowers for your home gym because it operates smoothly and quietly. It gives you precise and constant resistance that's independent of your rowing speed.
With magnetic resistance, it doesn't matter how fast you row; you're working against the same resistance (unlike air or water rowers, where the resistance is dependent on the speed of your strokes).
Other resistance systems (like in air and water) are heavily affected by your rowing speed. The faster you row, the more resistance you get.
That's because the added air or water is going to kick in and affects the general heaviness with each stroke, which feels more like rowing a boat on water.
It's kinda confusing, but the gist of the matter is that magnetic resistance gives a more controlled training intensity. Others give you the ability to manually control your resistance. 
Folks who've tried the RW1000 say that the machine offers a smooth, natural drive. There's minimum friction and is virtually silent.
It only comes with 5 resistance levels though, which is kinda disappointing. Even as budget rowers go, most usually come with at least 8.
And having more resistance levels to choose from is usually a good thing because it gives you more control over your workout intensities.
Like most affordable rowers, changing the resistance levels is done by turning a dial at the base of the console.
Users mostly agree that the total resistance provided by the RW1000 is better suited for beginners- more experienced rowers will likely find the toughest resistance level a bit too easy for a strenuous workout.
Overall, the RW1000 has a quiet, smooth acting resistance system, but it only comes with 5 resistance levels to choose from, which is less than many other models in this price range.
Frame
One of the indicators of a quality machine is frame integrity. And by this I mean the rower shouldn't creak or wobble during heavy use.
Well, this is kinda tough to figure out without giving the unit a ride, but you can get an idea as to how robust it is by looking at a few things.
A good place to start is with its weight capacity- durable and strong frames will come with higher weight capacities.
At a glance, the RW1000 looks pretty solid. It comes with a steel frame with stabilizers on legs and rail, oozing with a heavy-duty aura.
What I'm concerned about are its plastic parts. Of course, these will wear down more quickly than metal parts. I guess this is one of the unit's cost-cutting factors.
Looking at its weight capacity, the RW1000 can safely hold users of up to 300 lb, which is great for a rower in this price range (and even matches many more expensive models).
Another nice feature about the RW1000's frame is its foldability. You can easily fold the frame in half, cutting its footprint in half.
To give you an idea, its dimensions during use are 90″ L x 18.5″ W x 23″ H. Once it's folded, it measures only 34″ L x 19″ W x 64″ H.
This is a huge perk for home gyms with limited space. If you're working out in a room with other uses, this makes a nice choice too. You can easily tuck the rower away after exercising and leave it at a corner.
The seat is large and ergonomically designed with injected foam seat. The padded handles offer a nice grip, but the pedals are not very roomy. 
If you have bigger feet, they may not hold as well as they should. Although the RW1000 has foot straps, they still seem to come undone for folks with bigger feet.
If you're in the middle of a challenging session, this may be a real bummer. It's annoying to row if your foot is loose, so you have to stop and re-strap your feet.
Overall though, the RW1000 scores highly with its robust frame. Its high weight capacity and foldability are awesome, but the pedals could be better.
Monitor
LifeSpan is not a fan of all the bells and whistles, so their units don't come with features that are as sophisticated as those on more luxurious brands.
If you're into hi-tech features, this may not pique your interest, especially with its old-school console. It's quite basic and outdated, but again, we have to consider the price range.
The upside of this super simplified console is its easy-to-read display. It instantly gives you all the information you need as you exercise. I
ts readouts include distance, time, calories, stroke count, and strokes-per-minute.
The display runs on batteries, which is nice because you don't have to worry about placing this rower somewhere it can be plugged up into a socket.
In touchscreen displays, you need to swipe, scan, and select. This may be nice for viewing, but accessing it may be difficult when you're already rowing.
When shopping for machines, factoring in the features is important. Some like having beautiful displays, while others enjoy a no-fuss monitor like the one on the RW1000. 
Overall, the RW1000 may not be good for 'Netflix and row', but its console hits the basic needs for a well-informed exercise session. 
Assembly
The RW1000 is very easy to assemble. The package comes with all the parts and a manual that is easy to follow.
The assembly manual is simple and straightforward. Everything is written down and LifeSpan includes large images too.
Most of the unit comes pre-assembled, so you just have to attach a few parts and accessories.
Most owners of the RW1000 were able to get the job done in under 30 minutes. If you're skilled, you can likely finish the task in less time. But even if you're not, I'm positive you'll have no problem in putting up the unit.
Warranty
LifeSpan Fitness backs their RW1000 with the following warranties:
Frame: 5 Years

Parts: 2 Years

Labor: 1 Year
This is actually a good warranty. 5 years on the frame is more generous than most in this price category, as is 2 years on parts.
1 year on labor is a pretty standard operating procedure for more expensive models, but it's a pleasant surprise for a rower in this price range.
Overall, the RW1000 has a fantastic warranty (this is actually the best feature on this rower if you ask me).
Final Thoughts
It's not the fanciest rower out there, but LifeSpan's RW1000 Indoor Rower can get the job done.
Coming in at around $500, I would consider this a budget rower, although there are plenty of machines out there that cost a lot less.
This price point puts the RW1000 in kind of a tough spot and is certainly something you should consider when comparing rowers.
The RW1000 isn't powerful enough for advanced rowers, so if you fall into this category I highly suggest you save up for a higher-end machine.
And inexperienced rowers can likely get a comparable workout with less expensive rowers.
What sets this rower apart though, is its warranty- I haven't come across any other rowing machines in this price range that offer a guarantee as long as LifeSpan's.
So, if you're looking for an affordable rower that will last, I think LifeSpan's RW1000 could make sense. But it would be a much easier decision if LifeSpan came down a little on the price (I would like this rower a lot better at $399).