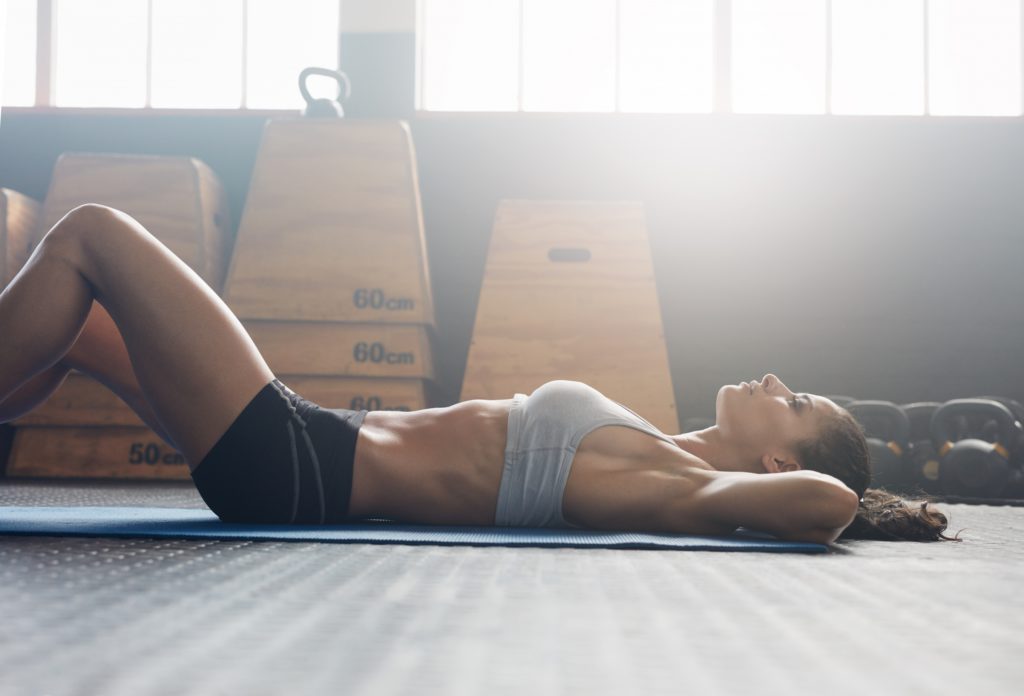 The Kettler Favorit Rower is a small hydraulic rowing machine designed for home use. With dual pistons, a sliding seat, and a solid warranty for the price, it's no surprise this compact machine has become one of the most popular hydraulic rowers on Amazon. But it's also one of the more expensive hydraulic options, so the big question is whether or not its actually worth the extra cost.
I'm hoping my in-depth review of what the Favorit has to offer will help you answer that question. I want to start off with a few words on hydraulic rowers to begin with so we all know what to expect from these machines.
What's A Hydraulic Rowing Machine?
Hydraulic rowing machines get their name because of the piston (or pistons) used to provide the resistance. The name may sound kinda high-tech, but I assure you it isn't. It's really just a cylinder with air/oil inside- resistance is created as the piston moves through the cylinder.
The arms of the rower are attached to the piston, so when the arms are pulled toward you in a rowing manner, the piston is being pushed into the cylinder.
This is actually the least sophisticated type of rowing machine resistance. The other types of rowers are also named based on the manner in which they provide resistance. These include magnetic rowers, air rowers, and water rowers. Check out my rowing machine guide for more info on these other types of rowing machines.
Hydraulic rowing machines, regardless of make or model, usually share the following features:
Single or dual piston system- with 2 pistons, each arm (or oar) has its own piston. These rowers are usually capable of providing more resistance than single piston rowers. The resistance can be adjustable or not depending on the machine.
Compact size- hydraulic rowers are much smaller than full size magnetic or air rowers, often roughly half the length (most are only about 5′ long, full size rowers are usually 7-8′ in length), making them ideal for homes or apartments with limited space
Smaller weight limits- because of their compact size, hydraulic rowers have significantly lower weight capacities, many only being able to hold users up to 250 lb.
Lower asking price- hydraulic rowers are the most affordable of all the rowing machines, likely due to their less sophisticated technology and smaller size
Seat- seats on these rowers can be fixed or sliding. Sliding is preferred because it gets your legs involved more and gives you a more authentic rowing experience.
The Kettler Favorit Rower
Kettler is a German brand that produces furniture, ping-pong tables, bicycles, and fitness equipment. They've been around for nearly 70 years and have grown from a small family company to a worldwide provider. Their USA branch has been open for almost 40 years and if you're in the area, they have a showroom in Virginia Beach where you can see all their products.
The Favorit is their most affordable rowing machine and runs about $200 less than their other hydraulic rower, the Kettler Kadett, which is also very popular.
Resistance
I mentioned at the beginning that the Favorit is a dual-piston system, meaning that it has 2 hydraulic pistons- one attached to each arm. This is a good start because having 2 pistons is always better than one. Not only are you going to get more total resistance, but each piston is only going to have t work half as hard (when compared to a single piston rower), which in theory should make each last longer.
Kettler advertises the Favorit as an adjustable resistance rower. Technically, I guess it is, but you don't adjust the resistance by turning a know on each piston like most adjustable resistance hydraulic rowers. Instead, you adjust the height of where the piston attaches to the arm.
To me this is an odd way to change the resistance. Users seem to agree because there have been complaints that changing the resistance can be awkward. And sense you are basically having to guesstimate that both sides are at the same height, the resistance may not feel equal on both sides.
Others have had issues with the adjustment knobs slipping down during use, decreasing the resistance level.
Otherwise, the pistons themselves work smoothly and provide a fairly comfortable experience. Sounds like Kettler wanted to offer "adjustable resistance" without using adjustable pistons. They fixed this issue with the Kadett that does have adjustable pistons.
Seat
The Favorit's seat does slide along the rail, getting your legs more involved in the workout. The seat itself is cushioned and slides smoothly due to the large rollers with sealed ball bearings. Rowers aren't usually known for having comfortable seats, but several users commented specifically on how comfortable the seat on this rowing machine is.
Arms
Some hydraulic rowers have fixed arms and others have arms that pivot to provide a wider arc of motion in order to more closely mimic the feel of using oars on a boat. The Favorit's arms are fixed in place, providing you a more traditional rowing machine movement pattern.
If you're unsure about the wider arc of motion provided by other hydraulic rowers, you will like this. Something to consider though, is that with the fixed arms, the movement is set- you can't adjust the angle of the arms at all during your row like you can with a full size rower using handles attached to a chain. There is some play, however, on the width of your arms during your row.
The handles rotate, decreasing the friction through your hands as you row. This is a nice touch, because the handles are made out of a firm plastic that could really irritate your hands if they were stationary. Even so, you may find a nice pair of workout gloves makes your workout more comfortable.
Frame
The Favorit is built with a high carbon steel frame that is powder coated for protection against wear and tear. Something all users seem to agree on, whether they like the rower or not, is that it is not flimsy. The steel frame is sturdy and feels stable during use. No wobbling or unwanted movement during your workout.
A good sign of how well-built this rower is is the fact that it has a max weight capacity of 285 lb. This is higher than most hydraulic rowers we see. And when it comes to weight limits, higher is always better because it indicates higher quality construction.
This rowing machine has the following dimensions when fully assembled: 52″ (L) X 32″ (W) x 10″ (H). That's less than 4.5 ft x 3 ft. This small size is why hydraulic rowers are popular (well, that and the affordable price)- they can be used almost anywhere, making them great when a full size rower simply won't fit.
Assembled, the Favorit only weighs about 44 lb, so moving it shouldn't be an issue. There aren't any transport wheels built-in, so you would have to drag or lift and carry to move around your home.
Speaking of assembly, some users have complained that the instructions are hard to follow. Most of the directions are in German, but there is a GB (Great Britain) section with English directions included in the manual. The majority of the instructions are simply following the illustrations anyway, so I'm not sure why the language matters.
The illustrations are large and easy to follow. All of the necessary tools are not included though, you will need to provide your own screwdrivers and a socket wrench would definitely come in handy.
Footplates
The footplates on this rower are pretty standard- they use a single velcro strap running across it to keep your feet stationary. The biggest difference is that they actually move a little during use. They pivot back and forth on purpose in an attempt to keep your feet in a more comfortable position as you extend during the pull.
Monitor
The Favorit comes with an LCD monitor that shows time, frequency (strokes/min), stroke count, energy expenditure (kJ), and heart rate. The stats are shown in metric (since this is a German brand), but the only difference is that they use kJ instead of calories. The screen is simple, but large enough to be visible during use.
Heart rate is measured with the included ear lobe heart rate monitor. Users agree it's pretty accurate and it's a nice touch that Kettler included one with purchase. If you have your own chest strap monitor, you can use it because the Favorit is also compatible with them.
An unexpected little feature here is that the monitor tracks your recover heart rate after your workout and gives you a fitness score ("cardio wellness rating") from 1 to 6 to help you track your progress.
Warranty
This rowing machine comes with the following warranty:
Lifetime frame
3 year parts
This is a nice warranty for a rower in this price range and is actually identical to the one they offer on the more expensive Kadett. Seeing a lifetime warranty on the frame just reinforces the quality of materials and construction used on this rower. It's always good to see a company that is willing to back up their work with a good warranty.
Final Thoughts
The Kettler Favorit is a higher-end hydraulic rowing machine with several perks. It comes with dual pistons, a sliding seat, and a higher than normal weight capacity. It's also compact enough to use almost anywhere and backed up with a great warranty by the manufacturer.
The biggest downside is how the resistance is adjusted- having to adjust the piston connection up or down on each arm is awkward and inefficient. If you are the only user it may not be a big deal, once you set it to your desired resistance level you may not have to mess with it that often.
Overall, I think the Favorit is a well-built rower with plenty to offer. The asking price is higher than a lot of the competition, but the quality of construction on this rower is superior to most hydraulic rowers out there. That, combined with the warranty justifies the extra cost in my book.
If you're looking for a hydraulic rower that will last, the Favorit is a pretty safe bet. If you aren't sure about the silly resistance adjustments (and your budget can handle it), you may want to consider the Kettler Kadett.