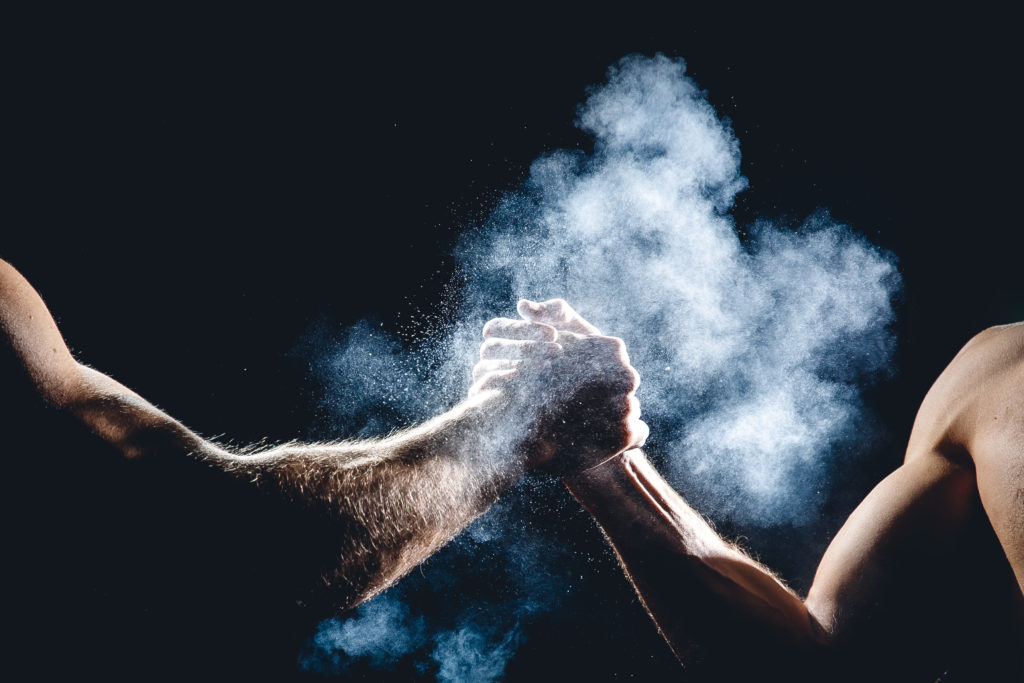 The 910Sr is Diamondback's most advanced recumbent bike to date. With over 30 workout programs and over 30 levels of magnetic resistance to at your disposal, this exercise bike is equipped to challenge even the most advanced athletes out there.
It's also packing one of the heaviest flywheels you're going to find on a recumbent bike.
But is this bike all brawn and no brains? Perhaps, it is lacking in some of the more advanced features that have become increasingly popular these days.
With a sale price under $1000, it's definitely priced to move. But is it really worth investing in?
This review will walk you through everything the Diamondback 910Sr has to offer.
After reading this, you'll have a good understanding of what this bikes strengths and weaknesses are and ultimately whether or not it's the right bike for you.
Let's start with a quick introduction to Diamondback Fitness.
Welcome To Diamondback Fitness
Diamondback Fitness has recently made a name for themselves by specializing in home exercise bikes, but their expertise in road bikes goes back a few decades.
Similarly to Schwinn, the folks at Diamondback started out providing road and mountain bikes and gradually transitioned into home fitness.
If you've been searching for a recumbent bike for some time, you've probably come across Diamondback before. Their exercise bikes usually make bloggers' "best of" lists every year.
Diamondback exercise bikes are known for having rock solid frames and smooth, magnetic resistance systems.
I'm a proud owner of their 510Ic spin cycle and I can attest to their high quality of standard. I've had mine for almost 2 years and it still works great.
Diamondback prides itself it building bikes (and ellipticals) that are sturdy and will last. It seems their priority is more on function than fancy features.
This is evident when you look at their consoles- functional, yes… but definitely a little cosmetically challenged.
This is right up my alley, but if you're looking for advanced tech, you'll be better off looking at other brands. Don't expect the higher-tech features other brands are coming out with these days. No HD, touch screen displays or any of that jazz.
Just good ol' fashioned exercise equipment that works the way it's supposed to.
I mentioned briefly above that this company specializes in exercise bikes. This is true, but they do offer 2 elliptical models as well that are highly rated.
Ok, I think that's enough of an introduction for know. Let's get to the review.
The Diamondback 910Sr Recumbent Bike
Diamondback currently offers two recumbent models, the 510Sr and the 910Sr. The 910Sr is their highest-end recumbent and comes with some notable upgrades over the 510Sr, including more workout programs, more resistance levels, and telemetry heart rate monitoring compatibility.
Pros
Solid, heavy-duty frame
325 lb weight capacity
Comfortable seat with adjustable backrest
32 lb flywheel
32 levels of resistance
32 workout programs
Quick touch resistance and workout keys
Chest strap heart rate monitor compatibility
Adjustable handlebars
Cons
5 year frame warranty
Assembly instructions could be better
Frame
I like to start my recumbent bike reviews by looking at the frame. It's important for a quality bike to have a sturdy frame because you don't want to feel the bike moving or wobbling during your workout.
You want a frame that is sturdy enough that it's going to be able to support you throughout your workouts.
The 910Sr comes with a solid step-thru frame that is easy to access from either side. On a more cosmetic note, I like the silver and black finish, very similar to the 510Ic I own.
Objectively speaking, the frame has a max weight capacity of 325 lb, which is very respectable for a bike in this price range. I always recommend my readers look for at least a 300 lb weight limit to ensure quality frame construction.
The 910Sr checks this box without a problem.
This bike also comes with a 32 lb flywheel. This is massive for a home recumbent bike where the average is somewhere between 13-20 lb.
There are advantages to having a heavier flywheel, including smoother operation and more overall resistance. The extra weight builds momentum as it spins, reducing any choppiness between strokes.
It's true recumbent bikes don't usually have flywheels as heavy as spin bikes. My guess is because recumbent bikes aren't usually used for high-intensity training like spin bikes are.
But with a 32 lb flywheel (and 32 levels of resistance), the 910Sr is capable of providing enough resistance for higher intensity workouts if you so choose.
Overall, the 910Sr scores highly in the frame department with a high weight capacity and massive flywheel.
Seat
The seat is always an important consideration when looking at recumbent bikes. After all, recumbent bikes are supposed to be more comfortable than other styles. If the seat sucks, what's the point?
The 910Sr comes with a thick, padded and contoured seat. Believe it or not, not all recumbent bike seats are padded (sorry Schwinn 230).
The backrest is mesh, which is supposed to make for better ventilation (and keep you cooler). This is all pretty standard stuff these days.
The seat is easy to adjust horizontally along the frame. What stands out about the seat is the fact that you can also adjust the backrest vertically.
This is a cool feature because you can adjust where the lumbar support lands on your back. This comes in handy for taller users especially. Folks with achy backs will also appreciate the ability to control the lumbar support positioning.
Speaking of seat adjustments, according to the good people at Diamondback, this bike can comfortably fit most users with heights between 5'2″ – 6'6″.
Most users agree the seat is pretty comfortable and works well. Overall, this seat is unique with its ability to adjust vertically as well as horizontally.
Features
The Diamondback 910Sr comes with the following features:
32 workout programs- a notable upgrade over the 510Sr, this model comes with a boat load of workout programs to choose from. If you like to do different workouts every day, this one will let you go a month without repeating a workout program.
32 levels of resistance- another big upgrade over the 510Sr. The 910Sr gives you a lot of control over the resistance. Having this many resistance levels at your disposal, combined with the 32 lb flywheel, allows you to workout as intensely as you want to.
Adjustable handlebars- you can adjust the tilt angle of the handlebars and console. This is a cool feature because it's just another level of customization to ensure you get the most comfortable fit possible.
Quick touch resistance/workout keys- this feature allows you to instantly set the resistance level without having to push the up or down button 30 times. It also lets you instantly choose your favorite workout with the push of a button. Very convenient.
Multi-speed cooling fan- the fan isn't that fancy, but it might help keep you a little more comfortable during your workouts.
Speakers- connect your smart phone or mp3 player up through the mp3 port and you can jam out to your favorite tunes through the built-in speakers.
Tablet holder- the tablet holder makes it easy for you to watch shows on your tablet during your workouts. Watching Netflix while you ride can make any workout more enjoyable.
Wireless heart rate receiver- the 910Sr is compatible with wireless chest strap heart rate monitors, but one isn't included with purchase.
Water bottle holder- yeah, this one is pretty self-explanatory.
Assembly
The assembly instructions for the 910Sr could use a little work. The images are kinda small and there's a lot going on with each step. It makes it hard to tell which bolt is being used for each attachment.
There are written instructions along side the image, but each step lists the part number for the bolt/washer and you have to go back and use another page to identify which one is which.
I'd prefer the images to be larger, with scale images of each bolt that is being used for each step.
This would mean more overall steps, but it would be a lot easier to tell what's going on.
That said, it isn't that hard to put this bike together. It's just a matter of attaching the different components to the frame. If the instructions were a little clearer, it would be easier.
I would estimate most people could have this bike together in about an hour or so, give or take.
Warranty
The Diamondback 910Sr comes with the following warranties:
Lifetime (5 year) frame
3 year parts and electronics
1 year labor
90 day wear items
Ok, I was a little confused when I first saw this too. Diamondback uses the term "lifetime" to describe their frame warranty, but when you read the fine print, "lifetime" to them is only 5 years.
"Lifetime" is a whole lot longer than 5 years to every other brand I've ever reviewed.
Personally, I think it's a weak frame warranty. Most quality recumbents out there will provide a real lifetime warranty on the frame.
Three years on parts isn't bad for this price range and 1 year on labor is standard operating procedure.
If they would up that frame warranty this guarantee would be a lot easier to swallow. 5 years on the frame? Seriously?
Final Thoughts
Diamondback is a great home fitness brand and they've earned their stellar reputation over the years. I actually own one of their spin bikes and have been very happy with its performance.
The 910Sr is their most advanced recumbent bike and it's got a lot to be proud of.
I love the fact that this bike comes with a 32 lb flywheel- this is massive for a recumbent bike. People who are looking for a more intense workout experience from their recumbent will appreciate it too.
I also like the huge number of workout programs and resistance levels this bike offers.
When it comes to tech, this bike is a little lacking. It is chest strap compatible, but there's no bluetooth capabilities and the console is pretty basic.
I'm ok with the low tech console because I don't care much about that stuff anyway. I'm more interested in how the bike performs (which is great in this case).
My only real complaint here is the lackluster frame warranty. Otherwise, I think this is a pretty awesome recumbent bike.
To answer my original question- yes, the 910Sr is all brawn. But that's not necessary a bad thing. This bike would work great for people looking for a recumbent bike that can provide the resistance necessary for intense workouts.
People looking for higher-tech features should keep looking. Overall though, Diamondback's 910Sr is a nice bike. Easily one of the best recumbent bikes of the year.