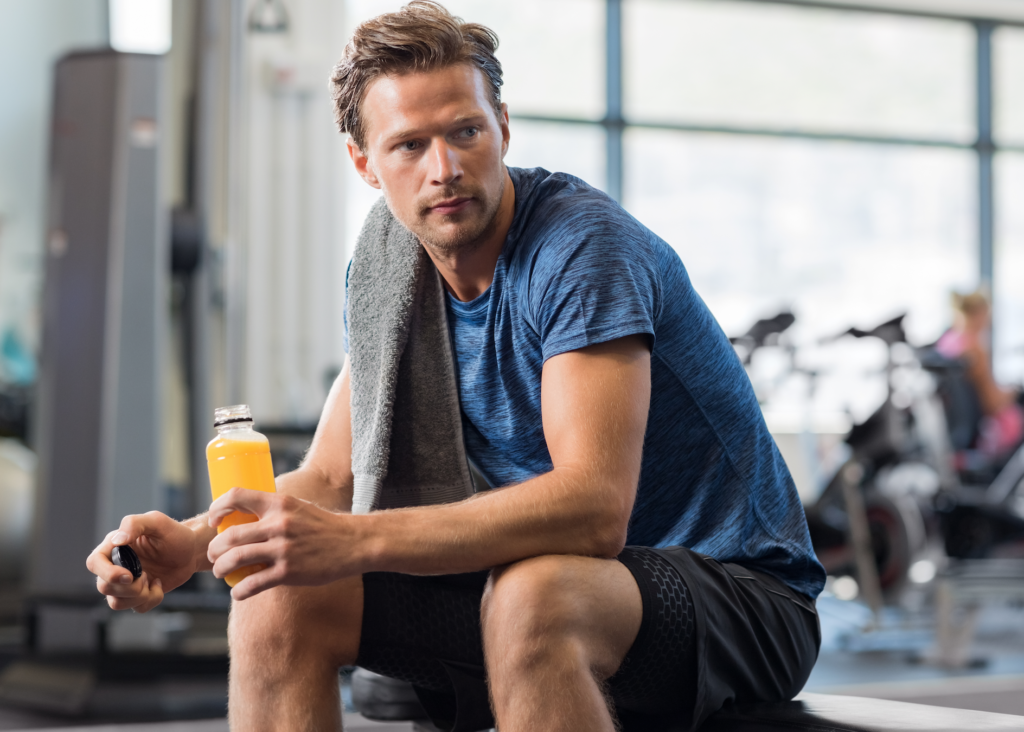 Schwinn's 230 is an affordable recumbent bike that comes loaded with a lot more features than you'd expect from a bike in this price range.
To be more specific, we're talking 16 magnetic resistance levels, a USB charging port, and bluetooth capabilities.
Not bad for a bike that costs around $400.
If you're looking for a budget friendly recumbent, the 230 is a pretty safe bet. But to help you rest assured, this review will show you everything this bike has to offer.
But even though it's sporting the famous Schwinn name, the 230 isn't perfect. We'll also discuss the areas where this bike could use some improvements.
Before we start analyzing all the specs and features, I'd like to start with a quick intro on what you should look for in a new recumbent.
This background info will come in handy as we start directing the Schwinn 230.
What To Look For In A Recumbent Bike
Recumbent bikes are unique in the exercise bike world- they're the only ones that are comfortable. I mean seriously, no one ever accused a spin bike of being anywhere close to comfortable.
And I think that's why most people who are looking for a recumbent are doing so- they provide a means for you to exercise in a more comfortable position.
Their reclined position reduces stress on your back, hips, and knees. Which is a game changer for people suffering from arthritis.
When comparing different recumbent bikes, I suggest you start with the following 3 specs to ensure you get a quality model.
Frame
A durable frame goes a long way on a bike. If the frame is weak and wobbly, you're going to notice it immediately. And it's likely to affect your workouts in a negative way.
But how can you spot a junky frame before purchasing?
Sometimes you can tell from looking at the images- if the framing looks wimpy, odds are it is. You can read user reviews too of course, but these are subjective and everybody has different experiences and expectations.
The most objective way to determine a frame's quality is by looking at the bike's max weight capacity.
The higher the weight limit is, the stronger that bike's frame has got to be.
If you want a quality frame, I suggest you find a bike that has at least a 300 lb weight capacity (regardless of what your actual body weight is).
When it comes to weight limits, heavier is better.
Seat
Since you're probably looking for a recumbent because they're more comfortable to use, it's important that the one you decide on is actually comfortable.
The seat has a lot to do with the comfort of a recumbent bike, so I suggest you pay special attention to the seat.
Recumbent bike seats should be large and padded. When it comes to padding, thicker is better. A lot of times you can get a good idea of this by looking at the images (or sitting on one at a sporting goods store if you live near one).
The bike seat should be height adjustable of course- if it isn't, stop looking at that bike now and find another one.
Some recumbent bikes have adjustable back rests, but a lot don't. Having the ability to adjust the angle of the back rest is a great feature because you can customize your fit a little more.
Even if the bike you're considering doesn't have an adjustable back rest, check to see if it has any lumbar support built-in. This will also increase the comfort factor.
Warranty
Checking the warranty is a must when comparing any type of home fitness equipment. The warranty tells you a lot about the quality of the product you're considering.
Better bikes come with better warranties.
This is because brands are smart and they want to make money. If they don't think their product is gonna last, they're not going to back it with a long warranty.
Recumbent bikes usually come with warranties divided into: frame, parts, and labor.
The frame will be the longest and should preferably be lifetime (although you won't see this on cheaper models).
The parts warranty on quality bikes will vary somewhere between 3-5 years.
One year is standard on labor, even for high-quality bikes. Every once in awhile you'll get lucky and find one that offers 2 years (like the amazing Sole LCR).
Schwinn 230 Recumbent Bike
Schwinn is easily one of the most recognized brands on the planet. The specialize in road and exercise bikes of course, but they do also offer a few ellipticals, treadmills, and rowers.
Their 230 is their most affordable recumbent bike to date. It's a less sophisticated version of the Schwinn 270, the highest end recumbent they offer.
Pros
Solid, step-thru frame
300 lb weight capacity
13 exercise programs
16 levels of magnetic resistance
1 user profile
USB charging port
Bluetooth connection with apps
Bluetooth heart rate monitor compatible
Easy assembly
Good warranty
Great price
Cons
Frame
Starting from the beginning, the Schwinn 230 comes with a solid frame with a convenient step-thru design. This just means you don't have to step over the body of the bike to sit on the seat.
It also provides easy seat access from either side.
At first glance, the frame of this recumbent looks fairly robust. With a 300 lb user weight capacity, this bike is sturdy enough to hold most users comfortably.
For a recumbent bike in this price ($300-$500), it's more impressive. I'm not going to name any names, but I saw recumbents on Amazon that had weight limits in the 220 – 250 lb range at this same price point. Just saying.
When it comes to the flywheels, recumbent bikes usually come with lighter ones then spin bikes do. I'm not sure why this is the case, but even a lot of higher end models come with flywheels less than 20 lb.
My guess is that it's because recumbent bikes aren't usually used for high-intensity training, where heavier flywheels would be more important.
Either way, the Schwinn 230 comes with a 13 lb flywheel. This is pretty light, but it's on par for what most other home recumbent bikes are doing in this price range.
Heavier flywheels theoretically should provide smoother rides (more momentum as it spins). That said, users are generally very happy with the feel of the 230 during use.
Seat
The first thing I noticed when I checked this bike out was the seat. It's vented and contoured, but you'll notice there isn't any padding- just plastic.
Some users complain about this, others don't mind. Personally, I prefer some cushioning on my seats.
The backrest isn't adjustable, but in this price range I wouldn't expect that. At least the backrest is sturdy and has some lumbar support built-in.
The seat slides easily along the horizontal frame, making it easy to set your seat distance from the pedals.
Overall, the seat could use some work. Well, all it really needs is some padding. Schwinn must've gotten the memo because the 270 comes with an upgraded (padded) seat.
Features
The Schwinn 230 comes with the following features:
13 exercise programs- for a budget recumbent bike, the 230 comes loaded with a ton of workout programs to choose from. This is helpful for the people out there that get bored easily.
16 levels of resistance- having this many resistance levels gives you a lot of control over the intensity of your workouts. Unlike some in this price range, the resistance is electronically controlled from the console.
2 user profiles- you can save the settings for 2 separate users, making it faster and easier to get your workouts started.
USB charging port- hook your tablet or smart phone into the USB charging port and you can charge your device while you workout.
3 speed fan- the cooling fan will help keep you more comfortable during your more intense workouts.
Media shelf- the media shelf makes it convenient to read a book, watch your tablet, or place your phone for easy viewing during your workouts.
5.5″ LCD console- the display isn't backlit, but it's large enough to see clearly during workouts.
Mp3 port- you can plug your mp3 player or smart phone into the console and listen to your music through the built-in speakers.
Heart rate monitoring- grab the grip heart rate monitors and check your heart rate during your workout. You can also connect a bluetooth chest strap monitor (one not included) to keep an eye on your pulse during workouts  (a great way to gauge your intensity).
Assembly
Putting the 230 together is pretty easy. Schwinn did a nice job on the assembly instructions- they're straightforward and easy to read.
All of the images are oversized, making it easy to tell which hardware is to be used for each step.
They also break the instructions down so that there isn't too much going on in each step.
The necessary Allen wrenches and screwdrivers are included, so if your toolbox is scarce you'll still be able to get the job done. Most able bodied folks should be able to assemble this bike themselves.
I'd plan on spending 30-60 min to get the job done.
Warranty
Schwinn backs the 230 up with the following guarantee:
10 year frame
2 year parts
1 year electronics
90 day labor
For a budget recumbent bike, the 230 comes with a pretty generous warranty.
10 years on the frame is much better than the 3-5 years we see on other, similarly-priced models (like ProForm's 235 CSX).
The same goes for the 2 years on parts (and even the 1 year on electronics is better than what most other budget brands are offering).
90 days on labor is short, but this is to be expected from a $400 bike.
Overall, I think this is a great warranty for this bike.
Final Thoughts
The Schwinn 230 has a lot going for it.
I like the sturdy frame with the 300 lb weight capacity. This tells me this bike has a solid foundation that should hold steady during use.
This bike falls a little short in the seat department. Some users might notice that there isn't any padding down there, but at least the backrest is solid and has built-in lumbar support.
In terms of features, the 230 scores pretty highly.
It's impressive for a bike in this price range to come with this many workout options and resistance levels. I also like the USB charging port and bluetooth capabilities- convenient and necessary these days.
The warranty is also pretty awesome for such a budget friendly bike.
Overall, the Schwinn 230 is far from perfect, but it's a good choice if you're looking for a recumbent bike that won't break the bank.
I'd even go as far as to say it's one of the best options in it's price range. It's actually the only model this affordable to make my list of the best recumbent bikes of the year.