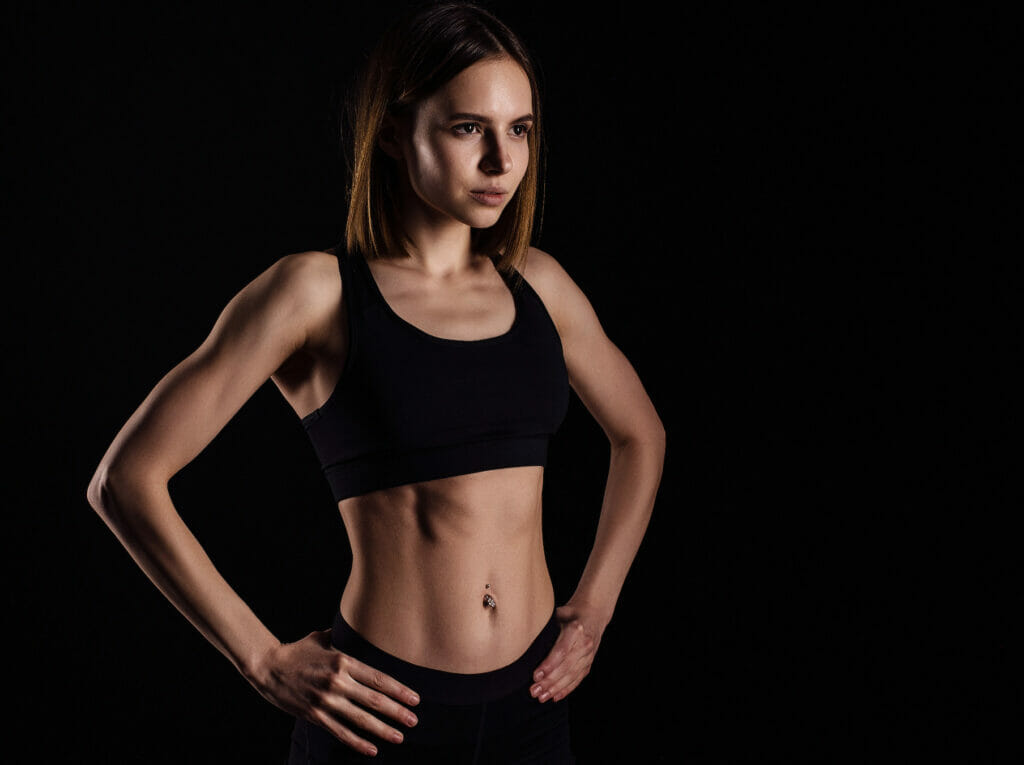 The uniquely shaped open trap bar might look like a speciality item only a die-hard gym rat might need, but it can really be a helpful addition for a lot of home gyms.
This is mostly because they can improve the safety and efficiency of several different strength-building exercises.
Open trap bars are surprisingly versatile too – they can be used for a lot more than just deadlifts.
And luckily, you don't have to make a huge investment to get a good one because open trap bars are pretty reasonably priced.
If you're looking to add an extra layer of safety or versatility to your lifts, opting for an open trap bar is a great choice, but like any other purchase, it's a good idea to know what you're looking for before you start shopping.
And that's what I'm here to help with.
In this guide, I'll go over the different specs and features you'll want to look for when comparing open trap bars – I'll also offer my top picks based on the criteria we go over.
After reading, you'll be ready to pick the right bar for your home gym.
Let's begin.
Choosing An Open Trap Bar
If you've made it to this article, I'm assuming you already know what an open trap bar is, so I'm not going to bore you with going over that here.
Instead, let's dive right in and talk about how to pick one that'll fit your needs.
Weight
One of the first things you might want to look for when comparing these bars is how much they weigh.
Open trap bars, aka open hex bars, all come in more or less the same shape, but their weight still varies quite a bit.
Having a heavier or lighter bar isn't necessarily an advantage, because all of these bars can safely hold 700 lb+, but knowing the weight of your bar will help you keep more accurate accounts of what you're actually lifting.
Well, I guess folks looking for the ability to work against lighter loads might prefer a lighter bar, so in these cases, bar weight might be more important.
Either way, expect these bars to weigh somewhere between 45 – 75 lb (and going with a 45 lb bar can certainly make your math easier).
Rackable?
This is probably a more important question to ask – is the open bar rackable (meaning, will it fit on a pair of J-hooks on your rack)?
This refers to the total length of the bar and it's an important consideration if you plan on using your open trap bar for more than deadlifts.
And if you're going to invest in one of these bars, why not use it to its full potential?
The ability for an open bar to fit safely on your rack depends on its length between the sleeve collars and the width of your rack, but most home power racks are some where around 50″ wide.
So, if your bar is longer than 50″ between collars, it should be rackable.
But when in doubt, check the brand's site to see if it's mentioned.
Olympic vs Standard Sleeves
Most open trap bars these days should come with Olympic sleeves (2″), but it's still a good idea to double check the bar you're considering isn't coming with standard (1″) sleeves.
Unless, you already have standard sized weight plates, in which case I guess you'd need a bar with standard sized sleeves.
Keep in mind, Olympic plates will fit on a standard sized sleeve, but standard plates will not fit on an Olympic sleeve.
And then there's the issue of the spring clips, which are designed for Olympic sleeves as well.
Basically, just make sure you know which size plates you have and try to find a bar that matches.
Deadlift Jack?
Most open trap bars are coming with built-in deadlift jacks and it's a great thing because it makes loading and unloading plates a lot easier.
Especially for the gifted dead lifters out there hauling loaded bars.
This ingenious device gives you a little built-in platform that you can rock the bar up onto, giving you clearance from the floor to put your plates on.
This jack saves you the trouble of having to manually lift each end of the bar enough to get your 45 lb plates on.
As mentioned, all the top options will come with this feature and if you do find an open bar that doesn't have it, you might want to consider opting for one that has it.
For deadlifters, it's worth the investment.
Handles
Finally, there are the handles to think about.
You'll notice that the handle options on these bars vary from model to model, so you've got some options to choose from, depending on personal taste.
Some bars come with fixed handles, others have rotating options.
Handle widths will vary as well and you can usually find the dimensions and specs for the handles on the brand's website.
Some bars come with interchangeable handles as well, allowing you to swap 'em out as the mood strikes.
The aggressiveness of the knurl varies too, so definitely something to look for when comparing options.
Alrighty, I think that about does it for the buyer's guide – these bars are pretty straightforward devices, so there aren't a ton of different features to look for.
So, without further ado, let's get to the main attraction:
The 5 Best Open Trap Bars For Home Use
#1 GIANT Northland Open Trap Bar
The GIANT brand may not be one of the most well-known lifting brands, but their open trap bar is well-priced and loaded with features I think most home lifters will appreciate.
For starters, I like that this open bar is rackable – with a 51.25″ frame length and overall length of just over 85″, this bar should fit on most home racks.
And not only does this let your begin your deadlift from any height you prefer, but it also makes it easier to do other presses and squats.
I also like that the GIANT bar comes with dual, fixed handles on each side, allowing you to choose which diameter is most comfortable for your grip (1.1″ or 1.5″).
This trap bar also comes with a built-on jack for easy loading, 16″ sleeves, and a black powder coating that'll match a lot of existing home gym systems.
And with a functional weight capacity of 800 lb (jack weight limit of 600 lb), this may not be the heaviest-duty trap bar on the market, but it'll still get the job done for most of us.
Oh, and with a bar weight of 45 lb, it makes the math a little easier when trying to tally up all those plates.
And with an asking price under $300, it's gonna be hard to find a better deal.

#2 REP Open Trap Bar
REP is a pretty well-known brand that's earned a stellar reputation for their heavier-duty lifting equipment and they offer a lot of great products.
We currently have one of their adjustable weight benches in our home gym and it's been great.
Anyway, their open trap bar is a little more expensive (~$399), but that extra price gets you the peace of mind knowing you're going with a great brand.
That, and the fact that this bar is pretty freakin' awesome.
REP's bar is quite a bit heavier-duty, coming with a static weight rating of 1,350 lb – I don't think the sleeves are long enough to even put that much weight on this bar, but it's always nice to know what it can handle.
This is another rackable trap bar and I like that you get to choose between 4 different sets of handles, depending on what you like (standard, wide, narrow, and rotating).
This bar comes with a built-on loading jack with plastic liners on the feet to help protect your floor from damage.
The sleeves are designed for Olympic plates and it too comes with an attractive black powder coating finish.
This bar weighs a bit more, coming in at around 58 lb without the handles (total weight will vary depending on which handle set you choose).
So, you might have to work a little harder to calculate how much total weight you're lifting.
But don't worry, math's good for ya.
Overall, if you're looking for a heavy-duty open trap bar, REP Fitness has got ya covered.

#3 Titan Open Trap Bar
Titan is a budget-friendlier fitness brand with a mixed reputation, but for the price, I think they offer some pretty solid products.
And their take on the open trap bar happens to be one of 'em.
At just over 88″ in total length, this is another rackable bar and with 16″, Olympic compatible sleeves, there's plenty of room to load as much weight as you can handle.
More specifically, this bar has a total weight capacity of 1,500 lb, so you won't have to worry about any structural failure during your lifts.
This bar also comes with a built-on deadlift jack and comes in a black powder coated finish.
Titan's open bar comes with 2 off-set handle options on each side – a skinny one (1.26″) and a fatter one (1.5″) and they all come with a medium grade of knurl.
And with a bar weight of 65 lb, the math isn't too hard when it comes to tallying up your lift.
Overall, I think Titan has a great open bar here and with a cost of around $350, it's competitively priced as well.
No wonder it's become so popular (due to demand, shipping might take a little longer).

#4 Bells of Steel Open Trap Bar
Bells of Steel is a Canadian brand that's been around since around 2010 and they've got a great selection of reasonably-priced lifting gear to choose from.
And I think the name is great.
Their open trap bar is a bit smaller, so it isn't rackable for most setups, but this could come in handy for home gyms with limited space.
At only 59″ in length, this bar won't take up as much floor space as the bars mentioned above.
But don't let its shorter status fool ya, this bar still weighs 47 lb and can still handle loads up to 700 lb.
The sleeves are 1.9″ in diameter, so they're Olympic plate compatible and you'll notice the elongated handle on each side – I like this because it gives you plenty of room to find a comfortable grip.
This bar also comes with an integrated deadlift jack that'll make it easy to load and unload during workouts.
Something else worth noting about its size – the shorter length will make this bar more comfortable to use for other lifts, like rows and presses.
Oh, Bells of Steel's warranty is no joke either, they offer a lifetime guarantee on this open trap bar.
Not bad for a $300 bar.

#5 CAP Open Olympic Trap Bar
Rounding out my list is Olympic plate compatible bar by CAP Fitness.
CAP's been around for a few decades now and even though there's nothing particularly fancy about their strength training gear, it tends to hold up remarkably well for such affordable equipment.
For example, I had one of their adjustable weight benches before we upgraded to the REP bench mentioned earlier – I got it for like $150 on Amazon and used it regularly for damn near 10 years.
And there was nothing wrong with it when we swapped it out, we were just looking for a little heavier-duty of a bench.
Awesome.
Anyway, their open trap bar is pretty bare bones looking, but it's well-priced and can handle a lot of weight.
With 18″ loadable sleeves and a weight capacity of 1,000 lb, you'll be able to put as much weight on this bar as you like.
With a total length of only around 70″, I don't think it'll be rackable, but it does come with a deadlift jack and integrated handles with a medium level of knurl for a comfortable grip.
Speaking of handles, you'll notice there's a 3rd handle on to of the frame to make flipping onto the jack even easier.
This open bar is surprisingly heavy too – this bad boy weighs in at around 71 lb.
Overall, if you're looking for an affordable open trap bar that'll get the job done, this is the best you'll find for $200.

Final Thoughts
Alright, well, there ya go.
Investing in an open trap bar can be an easy way to instantly diversify your workout routine, especially if you don't particularly like doing deadlifts with a traditional barbell.
And the open design makes it easier to do other lifts that aren't as comfortable with closed/hex trap bars too, like lunges, farmer carries, and shoulder/bench presses.
And luckily, these bars aren't too hard on the budget either.
When comparing open bars, I encourage you to look at the dimensions and weights when comparing options, especially if you like the idea of using the bar for stuff other than deadlifts.
Having a rackable bar can be convenient.
Otherwise, it really just boils down to finding one with the grips and measurements that fit what you're looking for.
Well, I hope you found this guide helpful and if you know of any great open trap bars I missed, I'd love to hear about it.
Just leave a comment below and I'll get back to you as soon as I can.