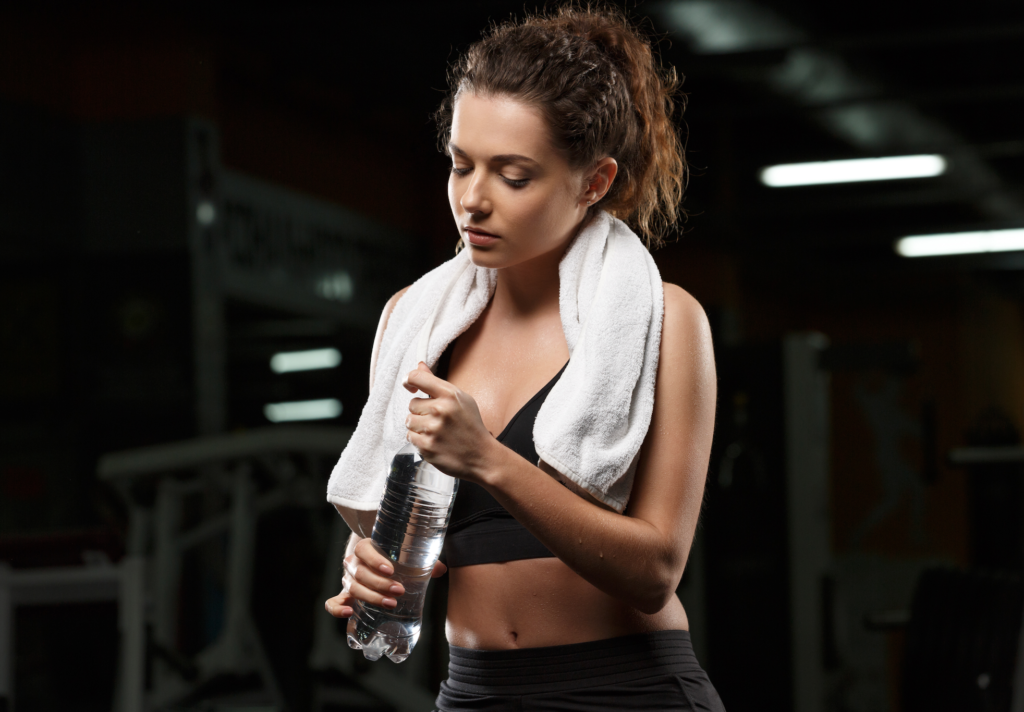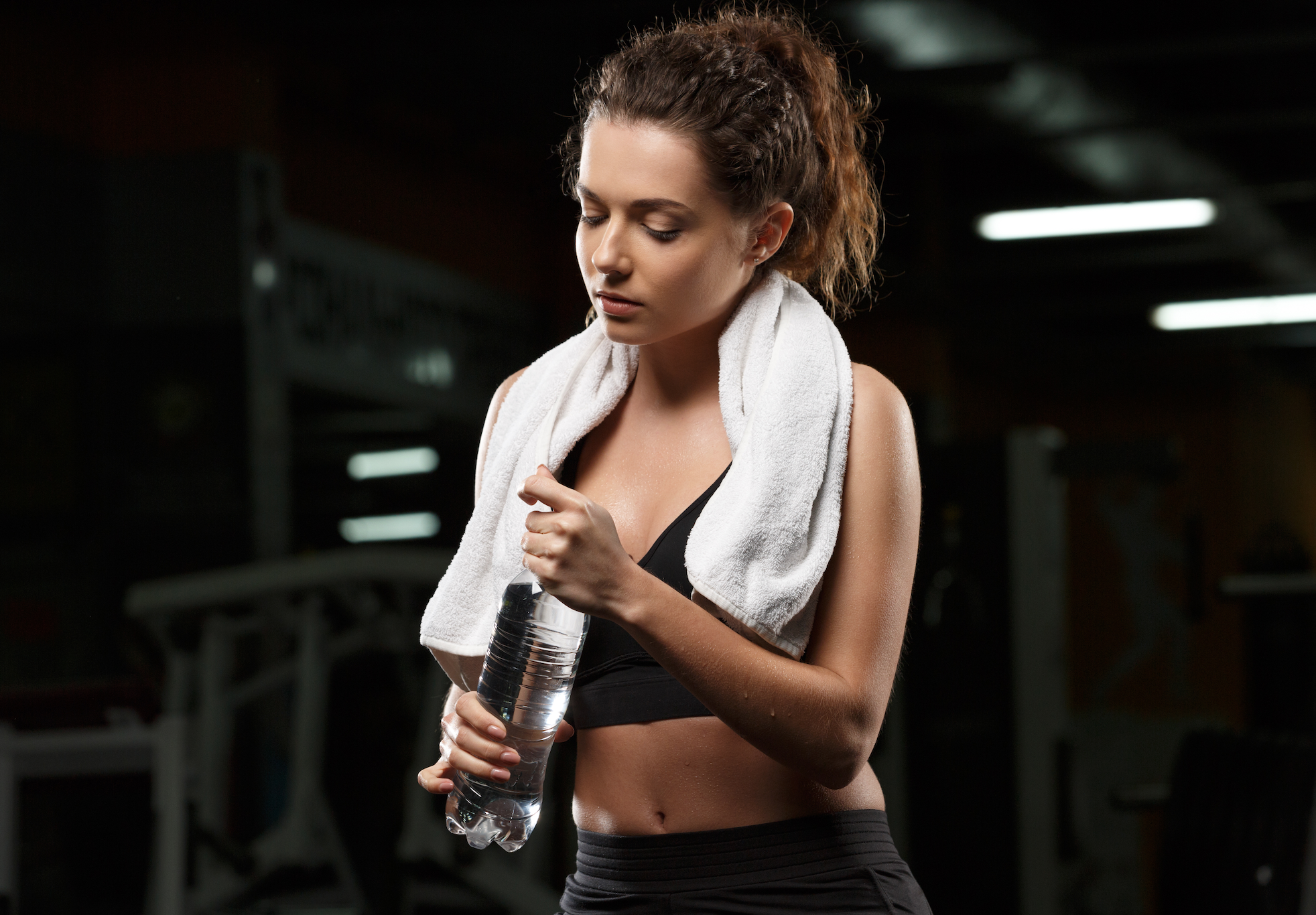 The Stamina Body Trac Glider 1050 is a budget friendly hydraulic rowing machine compact enough to use pretty much anywhere. It's designed to offer users the same rowing experience you'd expect from a larger rower, minus the space requirements. It's fairly loaded in terms of features you'd expect to find on a hydraulic rower and is often praised for its quality to price ratio.
It's true, the price is hard to beat, but you know how the old saying goes- you get what you pay for. In a market saturated with affordable exercise equipment that doesn't work, is the Body Trac Glider a diamond in the rough or just another piece of junk?
That's the question I aim to answer with this review. After reading this, you should have a full understanding of everything this rower has to offer as well as whether or not it's worth spending your money on.
Hydraulic Rowers 101
Before we dive into the Body Trac Glider, I wanted to point out a few things you should expect about hydraulic rowers to begin with. They are significantly different than the air and magnetic rowers you might be familiar with.
First of all, hydraulic rowers use a piston to provide the resistance. This is where the "hydraulic" part of the name comes from. As the piston pushes through the cylinder full of air/oil, resistance is produced. Other types of rowing machines provide resistance from air, water, or magnets depending on the type.
The resistance on a hydraulic rower can be adjustable, but not all are. I would recommend going with one that does offer adjustable resistance because it gives you more control over your workout.
Some hydraulic rowers come with one piston, some come with two. As you might expect, rowers with 2 pistons can usually provide heavier resistance- instead of two arms working against one piston, each arm can work its own piston.
These rowing machines are significantly smaller than the full size rowers you see in gyms. Hydraulic rowers can actually be as much as half the length of a full size rower (usually around 8 ft long). This makes them a smart choice in situations where workout space is limited, such as small apartments or homes.
Hydraulic rowers are also smaller when it comes to price. These rowing machines normally cost in the $100 – $300 range where a nice air or magnetic rower can easily cost around $1000.
The seat on these rowers can be fixed or gliding. A gliding seat, or one that slides like a typical rowing machine, is preferred because it gives you the more natural feel of a full size rowing machine. It also involves your legs more, causing you to burn more calories and get more of a full body workout.
These rowing machines usually have smaller weight capacities due to their smaller frames. Don't expect more than a 250 lb weight capacity on hydraulic machines. This means larger users are going to have a hard time using them.
Stamina Body Trac Glider 1050 Rowing Machine
Stamina is known for producing all kinds of affordable fitness equipment, including many home rowing machines. Their arsenal includes several different hydraulic rowers as well. The Body Trac Glider 1050 is one of their most affordable rowers, as well as their most popular.
Resistance
This rowing machine uses a single piston set up. The piston is located under the rail and is adjustable with 12 different resistance levels. Turning a knob allows you to easily adjust your resistance to your desired level.
I like that this rower has adjustable resistance and users tend to agree that the resistance is ample enough to provide a decent workout. Being a single piston system, the Body Trac Glider is going to be better suited for light to moderate intensity workouts.
Experienced rowers or people looking for a ton of resistance may be disappointed. Some users have also complained that the resistance starts to decrease with continued use, making long workouts more difficult.
Seat
The seat on this rower is what you'd expect. Not particularly comfortable but no less comfortable than any other rowing machine. The key takeaway here is that the seat does slide on the rail, which is a good thing in my book. Recall from the intro that not all hydraulic rowers have sliding seats, many are stationary.
The sliding seat will give you a better leg workout and feel more like a full size rower.
Arms
The arms on the Body Trac are a little different than a lot of full size rowing machines. Instead of having a set of handles attached to a chain or strap, you have 2 independent arms. Their motion is different too. These arms spread out in a wider arc, mimicking the feel of rowing in a boat with oars.
You may like this extra motion and it may even activate your lats a little more than the standard rowing position. But if you don't you can choose to keep your hands closer together for a more traditional pattern.
The arms can also fold inward when not being used. This makes the Body Trac a little more compact for storage.
Frame
The Body Trac Glider has a frame made out of steel. This gives the compact machine a sturdy feel- sturdier than you might expect right off the bat. This steel frame allows it to hold users up to 250 lb safely. For a rower of this size, this is pretty respectable and for the price range, we shouldn't be expecting any more than that.
Speaking of size, the dimensions for this rower are as follows: 58.25 " (L) x 42.5″ (W) x 18″ (H).
This compact rower requires a floor space of roughly 5′ x 4′ to operate comfortably. FYI, the width is that large because of the arc of the arms.
Footplates
The footplates on this rower are small with a single velcro strap running across to keep your feet in place.
The majority of user complaints about the Body Trac are regarding the footplates. In a nutshell, they don't keep your feet in place very well. Users complain the bottom rim isn't deep enough and their feet tend to slip out as they workout. Wearing grippy sneakers or larger shoes seems to help a little.
Monitor
This rower does come with a digital monitor to help track a few workout stats. Nothing fancy here either- just a small digital display that can track time, stroke count, and calories. There's also a scan feature included. The display is small, but most users are able to see it well enough during use.
The monitor is battery powered and turns on automatically when you start working. There have been some complaints regarding faulty monitors on delivery, but the warranty will cover it.
Warranty
Speaking of warranty, I let the cat out of the bag and ruined the surprise- this rower does come with a warranty. It's short and limited, but in this price range a warranty isn't guaranteed. The Body Trac Glider comes with the following guarantee:
1 year frame
90 day parts
This isn't a great warranty, but in this price range this is what we should expect.
Final Thoughts
The Stamina Body Trac Glider 1050 is a budget hydraulic rower with some redeeming qualities. The adjustable resistance and sliding seat are features we don't always see on hydraulic rowers, especially ones this affordable. The 250 lb weight capacity is pretty decent for such a compact machine and it does come with a short warranty backing it up.
The downfalls, including crappy footplates and uncomfortable seat, are common among most budget rowers.
Overall, I think this rower is a pretty safe bet if you are looking for a budget rower that will fit well in small spaces. The important thing is to have realistic expectations. Is this rower going to offer the same workout experience as the Concept2 Model D? Nope.
But it's also not going to cost you the same asking price.
To answer my original question: the Body Trac Glider 1050 is definitely not a piece of junk. It's capable of providing smaller users a decent workout. Larger users or folks looking for a hardcore rowing experience should consider other options.