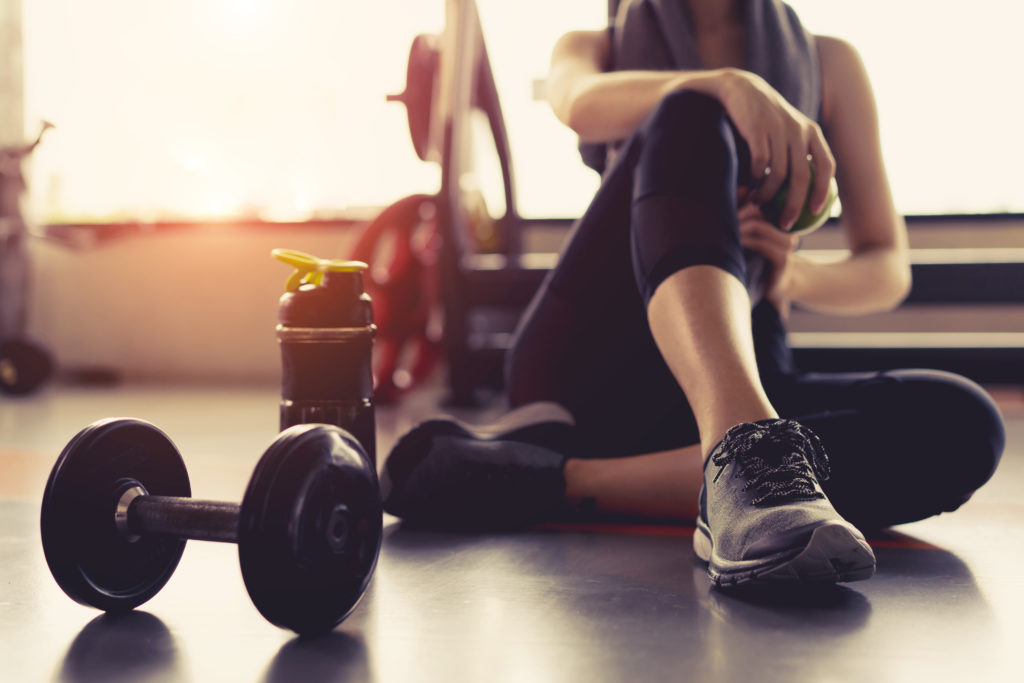 If you're looking for something a little different, you might want to check out the Gorilla Bow. If you found this review on purpose, then odds are you already know what it is. But if you aren't familiar, it's a strength training device that has taken the old bow and arrow design and created a full body workout around it. It's designed for strength training, but it's also marketed as a HIIT workout tool.
This review will take a thorough look at the Gorilla Bow and hopefully help you decide whether or not it'll make a good addition to your home gym.
First things first-
What Is The Gorilla Bow?
When it comes to portable strength training equipment, your options are pretty limited. You're really stuck with some version of a resistance band set. I don't have anything against resistance bands, I have a set in my attic and they work great. But if you're like me, you like options.
I get bored easily, especially with exercise. I need to be continuously switching up my routine. New exercises, new workouts, new gear (when possible). Resistance bands offer a ton of different exercise options, especially if you have a door frame to hook them to. And they are small and portable, making them a great option for tossing in your suitcase for when you have to travel.
The Gorilla Bow utilizes resistance bands in a different way than you are probably use to. The folks at Gorilla Fitness decided to strap a few resistance bands on a classic bow and design a workout system around it. The theory is that it provides a portable, full body strengthening workout in an easy to use format.
And yes, we are talking about a "bow" like in a "bow and arrow".
And that's really all it is. An aluminum (aircraft grade) bow and a set of resistance bands that can be interchanged to increase or decrease the amount of resistance provided.
This may seem kinda silly, but if you have ever used a bow for hunting (or archery) you know that simply shooting a bow is a lot harder than it looks. Pulling a bow back takes a lot of strength and coordination between your upper body and core, resulting in a lot of muscles working at the same time.
Shooting a bow is very similar to holding a row, arguably one of the best upper back exercises around. But the Gorilla Bow is designed to offer a full body workout, so it can be used to do a lot more than just the typical shooting pattern.
The resistance bands are long enough to stretch, giving you the ability to perform exercises like squats, bicep curls, tricep extensions, and shoulder presses. The bow can also hold 4 different resistance bands at the same time, which gives you a lot of wiggle room with resistance levels. It also means you can change the resistance for each exercise.
The idea of a portable strengthening bow sounds good enough, let's dive in a little deeper to see what you think.
The Bow
The Gorilla Bow is constructed out of aircraft quality aluminum. No, this isn't the same crushable kind we see in soda cans. This is a high-tensile strength material that is popular because it's also light weight. The bow and resistance bands combined only weigh about 8 lb.
This aluminum bow can handle up to 300 lb of force without bending or breaking. This should be more than enough to handle any exercise you attempt with it. Speaking of resistance, let's take a look at the bands that come with it.
The Bands
The Gorilla Bow is really about as basic a device as you can think of. There are only 2 components: the bow and the resistance bands. We've seen that the bow is made out of durable and lightweight aluminum.
The bow comes with 4 latex resistance bands, each offering a different level of resistance: 10 lb, 20 lb, 32 lb, and 45 lb.
The bands (or cables technically) are 100% latex, so if you are allergic, the Gorilla Bow might not be the best option for you. The bow has a "flexclaw" at each end making it really easy to attach or detach the bands. If you wanted to use your own bands, or add additional bands for more resistance, you should be able to do so pretty easily.
If we do the math, we see that with all 4 included cables attached, you have a total of 107 lb of resistance. This is pretty impressive for a cable system. Especially one that is so lightweight and portable.
Exercises
Gorilla Fitness boasts that their bow offers a full body workout. If you watched the video above you got to see a good example of some of the exercises that are possible with this device. Here's a quick list of some of the exercises you could do with the Gorilla Bow (this list isn't all inclusive, with some imagination you could come up with more options):
Front squats
Back squats
Lunges
Calf raises
Bicep curls
Tricep extensions
Chest press
Overhead press
Upright row
Crouching row
Crunches
Obliques
If you check out the product page on Amazon, you'll see that Gorilla Fitness talks a lot about HIIT workouts and that they recommend doing HIIT workouts with this bow. You can totally do these type of interval workouts with this bow, but you don't have to.
I'd like to call out Gorilla Fitness for saying that you can "burn more calories in a 15 minute HIIT workout than jogging on a treadmill for an hour"- this is very unlikely and has a lot of variables. I just want you to have realistic expectations if you decide to purchase one of these bows.
Warranty
Gorilla Fitness backs their bow up with a 2 year warranty on everything. This includes the resistance cables. I think this a pretty respectable warranty for a product in this price range. Realistically speaking, there's really nothing that can go wrong with the bow (unless you find a way to apply more than 300 lb to it), it's just a solid piece of aluminum. The resistance bands will be the first to go.
Any resistance band will eventually start to break down over time. Gorilla Fitness guarantees they will last for at least 2 years, which is really about as good as we can expect.
On top of the warranty, Gorilla Fitness is also offering a 90-day money back guarantee. So, if you do get this product, you have a little safety net to try it out for 3 months and see if you like it. Well done Gorilla!
Pros
Bow constructed out of aircraft quality aluminum
4 resistance bands included
Travel bag included to store bands
Portable, easy to store in home
Offers full body workout
Good warranty (awesome money back guarantee)
Cons
Bow doesn't fold, would be difficult to fly with
Final Thoughts
Overall, the Gorilla Bow is a solid piece of fitness equipment that effectively provides exactly what it claims to: it's super portable and can provide a full body workout. The design is simple, but effective. I'm glad the resistance cables included are long enough to work with squats and overhead presses.
I remember using a similar device back in the day that my dad owned. It wasn't shaped like a bow and it didn't use adjustable resistance bands, instead it was spring loaded and used rope-like bands. It wasn't nearly as nice as this, but it too provided a pretty solid strengthening workout.
The biggest perks in my opinion, are that you can adjust the resistance so easily and that this bow is so portable. You could easily workout outside or take this to the beach with you.
Keep in mind that the Gorilla Bow doesn't fold. So although it's easy enough to carry or throw in the car, it would be more difficult to fit in a bag or suitcase for flying.
Finally, this bow would work well for folks who are looking for a tool to help them get lean and burn some calories. If you are looking to add some serious muscle mass, this isn't for you. You might want to check out some more traditional home gyms.
All things considered though, the Gorilla Bow is a solid product that's well received by users and backed by a good warranty. If you decide to add this to your workout repertoire, I don't think you'll be disappointed.