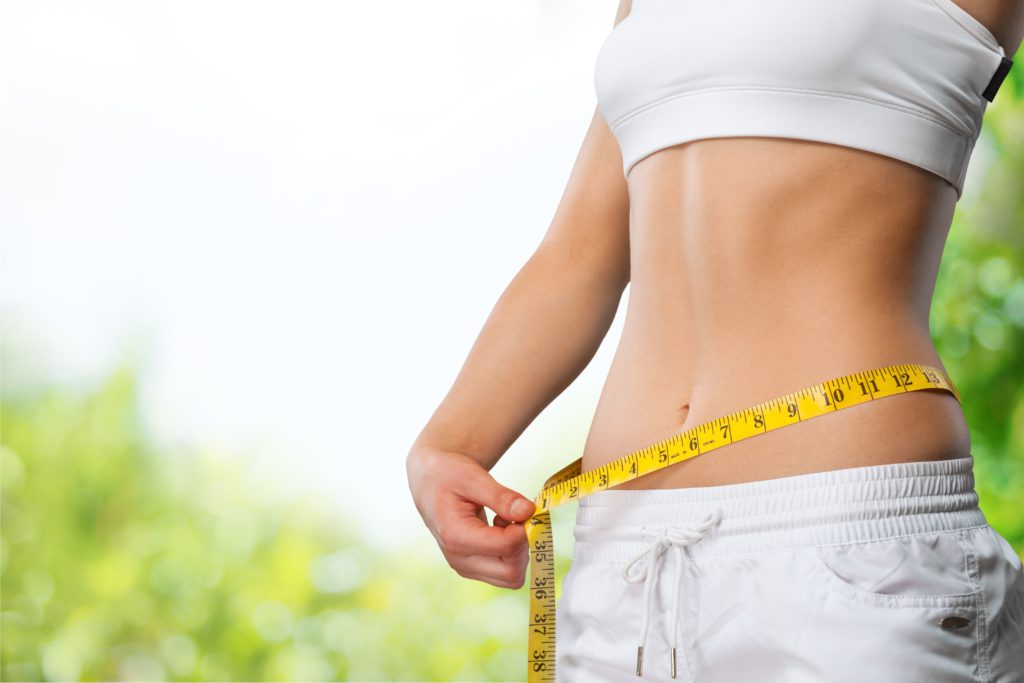 The Arboleaf Body Composition Smart Scale is a budget friendly smart scale that's very user friendly. With the ability to measure 10 different metrics and track data for unlimited users, this mighty little scale looks like it might have what it takes to compete with scales that cost twice as much.
But looks can be deceiving, you never can tell these days.
Luckily, I recently got my hands on one of these bad boys and had the chance to take if for a spin. Now I can tell you how the Arboleaf really works from firsthand experience.
But before I dive head first into the review, I want to make sure we're all on the same page with smart scales.
What Exactly Is A "Smart" Scale?
Like pretty much everything else these days, bathroom scales can now connect to an app on your smart phone or tablet. That's why they are called smart scales- because they can sync up with an app on your phone (smart), giving you the ability to track and store data.
The exact metrics that each smart scale tracks is a little different, but there are a few that pretty much all of them track. These include: body weight (of course), body fat percentage, BMI, bone mass, and muscle mass. Many of the smart scales these days can track a lot more additional metrics as well.
If the idea of a bathroom scale being able to tell you all this detailed data about your body sounds too goo to be true, just keep in mind that most of these values are estimates.
These estimates are determined by using something called bioelectrical impedance analysis (BIA). It boils down to a very mild electrical current being sent through your body and the electrodes measuring how much resistance your body gives it.
The scale can estimate all of the different metrics based on this data.
Just keep in mind these numbers are just that, estimates, and that they shouldn't be used for any medical treatments, or really any thing other than just informational.
It's fun to track them though and see how they change with time.
Ok, now we're hopefully all on the same page with regards to these scales. Back to the Arboleaf.
If you want more information on smart scales, check out my smart scale guide.
Disclaimer: I was sent a free Arboleaf scale to review from their marketing company. I wasn't compensated in any other way for this review. My review is unbiased on based solely on my personal experience with using this product.
The Arboleaf Body Composition Smart Scale
As far as I can tell, Arboleaf only offers this particular smart scale model at this time. They offer it in white and black (I was given a white one for this review).
Pros
Affordable
Easy setup
Tracks 10 different fitness metrics
Unlimited users
Consistent measurements
User friendly app
Shares data with Google Fit, Apple Health, and Fitbit
Automatic on/off
12 month warranty
Cons
Scale only displays body weight
Features
The Arboleaf is a sleek looking scale with a minimalist style. The silver electrodes play nicely with the white surface, giving it an elegant appearance that should fit pretty much any bathroom decor.
This scale is a piece of cake to set up. I had it out of the box and operating within 5 minutes. Syncing the Arboleaf with the app is really easy too- once you open the app it will walk you through it (it basically connects automatically through bluetooth).
The scale has a small digital screen at the top of the machine that turns on with the press of a foot. Once the scale is set up, you don't have to press the scale first to turn it on. It turns on, calibrates, and measures your weight instantly when you step on the scale.
I'm a little embarrassed to admit that it took me a few days to realize this. I was complaining that I had to step on it so hard to turn it on. Then I realized I don't have to do that- it is nice not having to tap it first.
The digital screen is brightly lit and easy to read. I like that the weight is measured to the nearest tenth of a pound (0.1). This is more precise than the older digital scale I'm used to that measures to the nearest half pound. Gives you the ability to see more subtle changes in your weight from day to day.
When you step on the scale, your weight pops up instantly. Then after a second or two, you get a "0" that crosses the screen, indicating that the scale is assessing your other metrics.
You can't see any of the other metrics from the scale- you have to log onto their free app to see and track them, but more on that below.
This scale has a 400 lb weight limit, which is pretty standard when compared to the other smart scales out there.
Metrics
The Arboleaf scale tracks 10 different metrics:
Body weight
BMI
Body fat %
Body type
Visceral fat
Body water %
Muscle mass
Bone mass
BMR (basal metabolic rate)
Metabolic age
It might seem like it would be difficult to keep track of all this info, but the app does a great job of keeping everything simple and organized.
I like that you can click on any metric and it will give you a scale of norms and where your reading lands on that scale- very helpful.
I also like that the app tracks your data for all these metrics over time, giving you a nice graph to see how each metric changes.
Compatible Apps
Arboleaf has their own free app that you will have to download in order to see all of the above data. The scale connects to this app on your phone using bluetooth. The Arboleaf app can share data with Apple Health, Google Fit, and the Fitbit app.
The free Arboleaf app is really easy to use. After you set up your account, you see a screen with your most recent body weight measurement at the top with the date and time stamped beneath.
It then shows you your most recent readings for all 10 of the above metrics as you scroll down the page. You can click on any metric to see the norms and guidelines for where you fall for that metric.
There's also a history section where you can see a graph of all your measurements for any metric. You can see your measurements for the week, month, or year. This is a good way to see how you've been trending over time (luckily, my weight has been trending down lately!)
Oh, you can also set weight goals and see how you're doing towards reaching those goals.
The app also allows you to go into the settings and change stuff. You can play with things like the app color and whether or not there's a sound when you measure yourself. You can switch between pounds and kilograms as well.
It's awesome that you don't need your phone with you when you use the scale. The scale will sync up with the phone again whenever it's available and upload your most recent readings.
Overall, the Arboleaf app is very user friendly and organized. I haven't had any problems using it.
Accuracy
It's difficult to determine how accurate a smart scale is in terms of all the different metric readings. Unless you're using some advanced exercise physiology lab, you probably don't have access to any equipment to compare these readings to.
And that's ok. These scales don't have to be perfect in terms of accuracy with these readings. What's more important is how consistent they are. Are you going to get the same reading if you step on the scale 2x one after the other?
I've tested my Arboleaf with several back-to-back readings and the weight has been identical with each measurement. When I compare this weight reading to my other digital scale, they're almost identical (my old scale only goes to the nearest half a pound).
So as far as I can tell, the weight readings are accurate and consistent. The other metrics are consistent with expected values based on previous readings- I haven't gotten any strange readings that don't fit with the trend of previous measurements.
Warranty
Arboleaf backs their smart scale up with a 12 month warranty. This is pretty good considering the low price of this scale. It's also par for the course when compared to most other smart scales.
Final Thoughts
Overall, I've been very happy with my Arboleaf  Body Composition Smart Scale. It's a breeze to set up and you can have it synced up and ready to go with the free app in minutes.
The app itself is simple and straightforward to use. I don't use any of the other fitness apps, so I can't speak to how well it shares info with Google Fit of Fitbit, but based on how well the Arboleaf apps works I would imagine it does so fairly seamlessly.
If you're looking for an affordable smart scale that can help you track your weight as well as 9 other fitness metrics, the Arboleaf Smart Scale is a smart buy.