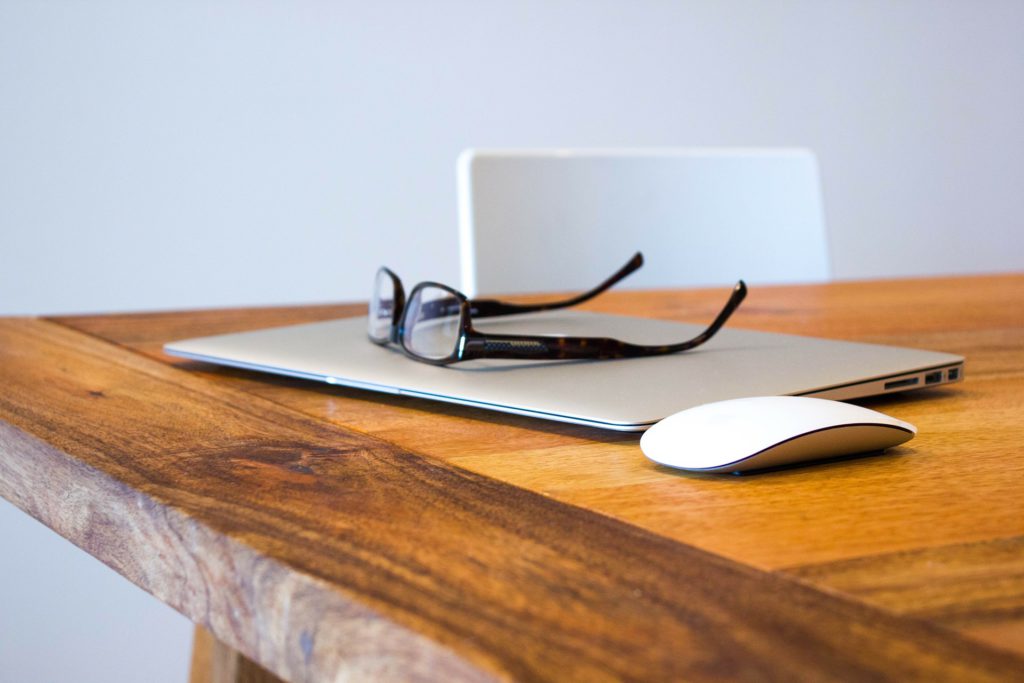 Desk bikes. Bike desks. At desk bikes. I'm not really sure what you call them. But syntax aside, if you're looking for a way to fit more exercise into your busy schedule, they could just be the fix. But just like anything else in life, if you want to find the best desk bike possible, you have to know what to look for.
And that's where I come in.
This guide will walk you through which features you should consider and compare when looking for a new desk bike. I'll also share my top picks based on the features we discuss.
Let's start with some definitions to make sure we're all talking about the same machines here.
What Is A Desk Bike?
Ok, I'm not aware of any strict, written in stone, definitions here. So I get to make my own rules. This works great for me because I love making up my own rules. I'm hoping it works ok for you too. Here goes.
For the sake of this article:
A desk bike is a stationary exercise bike that comes with an attached desktop.
Now this is different than an under desk bike (in my book anyway) that doesn't come with it's own desktop. An under desk bike could be one of the bikes that is designed to be used with a standing desk. It could also include the small exercise bikes that don't come with a seat- although I tend to think of these as nice pedalers.
Some might include pedalers in the under desk category, but I think they should be in a class by themselves.
I know this is kinda confusing. And as I write this I'm a little concerned that I'm making it more confusing the more I try to differentiate these different exercise machines.
This should help. A desk bike must meet the following conditions:
It must have a seat, and
It must come with an attached desktop
There, now we should all be on the same page. It'll definitely make more sense when you see the pics of these bikes down below. But just to make things a little more confusing, desk bikes go by a few other names. You might see them listed as "bike desks", "desk cycles", or "bike workstations" too.
You should know the bike part of these desk bikes is a lot less sophisticated than normal exercise bikes. Some offer a simple adjustable resistance system, others don't offer any adjustable resistance.
Don't expect a lot of fancy features either, although some do connect with fitness apps through bluetooth.
Most just have a simple monitor that keeps track of time and distance. After all, the goal is to pedal at a lower intensity for prolonged periods so you can actually get some work done. Similar to the theory behind under desk treadmills.
Some of these bikes come with a backrest, others don't. The ones without a backrest might be a little less comfortable to use, but they will work your core a lot harder, which is a good thing.
Desk bikes can come as an upright bike or as a recumbent style. Just like normal exercise bikes, recumbents tend to be a little more comfortable, with less stress through your joints.
How To Choose A Desk Bike
When looking for a desk bike, it's a good idea to think about how long you plan on using your bike per day. Are you planning on working at your desk bike for hours a day or minutes? The answer might help you as you consider the features listed below.
If you are looking for a desk bike that you can comfortably work at for longer periods, you're going to want to go with a larger, more robust bike. You should also go with a larger desk size as well. These are going to make your work experience more comfortable.
If you're simply looking for a desk bike to get some extra exercise for 20-30 minutes a day, you may be able to get away with one of the smaller models.
When comparing models, I suggest you concentrate on the following features. Luckily, price probably won't be the only consideration here because most of the bikes are more or less in the same price range. Expect to spend $200 -$400 for a quality desk bike.
Height Adjustable
It's a good idea to find a workstation with both a height adjustable seat and desk. This is really the only way to ensure a proper fit, especially if more than one family member will be using the bike.
Keep in mind these bike-desk combos aren't designed to offer the same level of customization that nice exercise bikes are. Even one with an adjustable seat and desk probably won't be able to accommodate users that are significantly taller than the norm.
Most of these bikes can safely sit people in the 5'1″ to 6'2″ range.
Desk Size
I think it's important to consider the size of the desk attachment when looking at these devices as well. After all, if the "desk" is too small, it's going to be make it hard to get any real work done.
The desks on these bikes vary greatly in size, with most being on the smaller side.
At the minimum, I think the desk should be large enough to accommodate a lap top computer. Some desks have built-in tablet holders too, which could come in handy.
If you're looking for a workspace capable of holding a computer as well as some other stuff, like notebooks and a maybe a phone, go with one with a larger desktop (like the Unity Bike Desk).
Weight Capacity
Weight capacity is an essential spec to consider for any piece of exercise equipment. First of all, you have to make sure it's safe for you to sit on the bike. Second, the higher the weight capacity, the more well-built the bike is bound to be.
For desk bikes, most decent units will have weight capacities in the 250 – 400 lb range. Personally, I look for at least a 300 lb weight limit on any fitness equipment I'm considering.
Portable
Where do you plan on using your new desk bike? Will it have a permanent place in the living room or will you have to move it out of the way when it's not being used?
Answering this question will help you choose your desk bike. Some bikes are more portable than others. If you have room to keep your desk out at all times, you may be able to go with a larger, less portable option. On the other hand, if portability is key, you may be better off going with a lightweight, folding model.
FYI, pretty much all of these bikes have built-in transport wheels, so even the bigger ones are pretty easy to move. The bigger ones don't fold though, so they will take up more space when not being used.
Warranty
Last, but not least, is warranty. It's always a good idea to consider warranty when thinking about making a purchase. Longer warranties are obviously better, but even the best of these desk bikes come with pretty short guarantees.
Warranties are directly related to price. More expensive products usually come with longer warranties.
These desk bikes are relatively inexpensive (especially when compared to normal home fitness equipment). This is great for us, but it means we should expect short warranties.
Desk bikes usually come with warranties in the 1-3 years range. Some companies will separate the warranty into frame and parts. In these cases, the parts warranty is usually only 1 year.
---
The 5 Best Desk Bikes
#1 LifeSpan Unity Bike Desk
The top spot on my list goes to the Unity Bike Desk by LifeSpan. Although it was a close call, the Deskcise Pro is very comparable. LifeSpan has a whole department dedicated to increasing activity in the workplace. They're a leader in the under desk treadmill game too (3 of their machines made by "best of" list).
The feature that really sets the Unity Bike Desk apart from the rest is the size of its desk. The Unity comes with the largest desk I was able to find. At 31.5″ (W) x 24″ (D), this desk gives you plenty of room to hold a computer as well as several books or notebooks.
The desk is large, but you can't adjust the height. The seat is adjustable though, and according to LifeSpan, it can fit users from 5′ to 6'6″. I would take that suggestion with a grain of salt- brands sometimes exaggerate. It does have a weight limit of 400 lb though, which is quite impressive.
The bike part of this unit is pretty basic. Users agree the pedaling motion is smooth, but some are disappointed that there is no adjustable resistance. The resistance is set at a low grade intensity. Some have complained about this, but remember- these bikes are designed for prolonged use WHILE YOU WORK.
If the resistance is too high, it makes getting work done impossible.
The Unity bike doesn't fold up, so it's probably better for permanent placement. But with a total weight of only 88 lb and built-in transport wheels, it's easy to move if you have to.
LifeSpan backs the Unity up with a 3 year frame warranty and a 1 year parts warranty. This is as good a warranty as I've come across on these units.
Overall, the Unity Bike Desk is a great option for those looking for a larger work space. The resistance is light, but the pedals work bi-directionally, which helps mix things up. It's also backed by a solid warranty.

#2 FlexiSpot Deskcise Pro
The FlexiSpot Deskcise Pro comes in a close second. With many of the same features found on the Unity and a similar price, it's a tough call determine a clear winner. If desk size isn't quite as important, this might actually be the better choice because it has a few extra perks the Unity Bike doesn't.
The desk on this bike is a little smaller, but at 22.8″ (W) x 20″ (D) it's still a lot bigger than most. This gives you plenty of room for a laptop or several books.
A great feature on the Deskcise Pro is the height adjustable desk. With an easy push of the lever, you can raise or lower the desk to ensure a perfect fit. You can also move the desk horizontally for added customization, making this desk fully adjustable.
Unlike the Unity desk, this bike comes with adjustable magnetic resistance. 8 levels to be exact. This gives you more control over your intensity. Users agree at the higher settings the resistance is capable of providing a solid workout.
The bike sits on 4 coasters, making it extremely portable. It can also double as a standing desk pretty easily, especially with the adjustable height desk. It can also be assembled in minutes, which is always nice.
This desk bike has a max weight limit of 300 lb, which is pretty good for these units. Definitely high enough to show quality craftsmanship and handle most users. It's also backed by the same warranty as the Unity: 3 year frame, 1 year electronics.
The Deskcise Pro is a portable, versatile desk bike. With a fully adjustable desk and 8 adjustable resistance levels, this workstation was designed with comfort and customization in mind. A great choice if you don't need a huge work space.

#3 Sunny Health & Fitness Magnetic Recumbent Desk Exercise Bike
I tell ya, Sunny Health & Fitness (SHF) always finds a way to land one of their products on my "best of" lists, especially when we're talking bikes. They've made a name for themselves providing quality budget fitness equipment. Their desk bike is no exception.
As the name implies, this is a recumbent desk bike as where the previous two were in the upright fashion. The upright bikes work great, but if you have a bad back or achy joints, you might find a recumbent version a little more comfortable.
The desk on this recumbent is good sized, 26.5″ (W) x 15.5″ (D) and can hold up to 20 lb of materials. This should be plenty of space for a laptop or notebooks.
Sunny also included a simple LCD screen to show you a few of your workout stats while you work. I like how they designed it so the screen sits out from the desk so it doesn't take up any of your workspace. It tracks calories, time, and distance.
The desk height and horizontal position are both adjustable, as is the horizontal position of the seat. This gives you a lot of customization options.
This recumbent desk bike also offers 8 levels of adjustable resistance, so if you want to bump up the intensity while you work, this bike should be able to abide.
With a max weight limit of 350 lb, the SHF recumbent desk bike should be able to safely hold most users.
SHF isn't known for offering great warranties. That said, they do offer a 3 year warranty on the frame here as well as a 3 month warranty on parts. All things considered, actually not too bad.
Overall, if you're looking for a recumbent desk bike, this one by SHF is a smart choice. It's got all the adjustable options you need and is built strong enough to hold 350 lb users. It will take longer than 2 minutes to assemble though.

#4 Exerpeutic 2500 Adjustable Desk Recumbent Exercise Bike
At first glance, the Exerpeutic 2500 doesn't look quite as robust as the previous models. This is true. This bike's frame is a little lighter, a little smaller. But what the Exerpeutic 2500 might lack in frame size, it makes up for in features.
First of all, this is another recumbent desk bike. Very similar in style to the SHF model mentioned above. Recumbents are a good choice for people with achy joints who aren't sure their back would appreciate sitting unsupported for prolonged periods.
I want to start with the desk again. The desk on the 2500 is pretty large at 24″ (W) x 16″ (D). It's also surprisingly sturdy with the ability to hold up to 44 lb. That's a laptop and several books I imagine.
One of the nicest features on the 2500 is the adjustable desk top. Not only does it adjust vertically and horizontally, but you can also change the tilt angle on it- which would come in handy if you were watching a tablet. I also like that the desk has 2 built-in water bottle holders.
The bike component is fairly sophisticated too. Where most of these desk bikes that offer adjustable resistance only come with 8 levels, the 2500 offers 14 different levels. This doesn't necessarily equate to more total resistance, but you definitely have more fine control over your intensity.
The Exerpeutic 2500 is also bluetooth capable. You can track your workout stats with their free app as well as set fitness goals.
You might also notice how thick the seat cushion is here. It seems as though Exerpeutic designed the seat to be more comfortable than most, especially for longer rides/work sessions. You can also adjust the tilt of the backrest, which is a pretty nice feature.
The biggest downside  here is that this bike only has a weight capacity of 250 lb, so it's not going to work for larger individuals. But if you do fit the size requirements and like fitness data tracking, the Exerpeutic 2500 is a good choice.

#5 Exerpeutic ExerWorK 1000 Fully Adjustable Desk Folding Exercise Bike
The name is a mouthful, but it says a lot. The ExerWork 1000 (great name by the way) isn't exactly just a smaller version of the Exerpeutic 2500. The 2 bikes actually have a lot of design differences. The biggest advantage this bike has going for it is that it's foldable.
The ExerWork 1000 isn't quite a recumbent bike, but it's not exactly an upright bike either. Exerpeutic describes it as "semi-reclined", or somewhere in the middle. It does have a backrest, but it's a little more upright than a traditional recumbent.
The desk is very similar to the one included on the bike above. It has a workspace of 24″ (W) x 16″ (D) and it too can hold 44 lb of weight. Comparing the two, they might actually be the same desk. This one is also fully adjustable and tilt-able.
The pedaling mechanism appears smaller on the ExerWork 1000, but it still has adjustable resistance. With 8 different levels to choose from, you can decide how intensely you workout while you work.
FYI, you don't have to use desk bikes JUST for work. You can totally read, watch movies, or do the crossword puzzle if you want. How you decide to use your "workspace" is up to you.
This bike also comes with an extra thick seat pad. Most users agree the bike is pretty comfortable to sit on, especially for a folding bike.
Speaking of folding, this is a great feature to have if your space is limited and you can't keep your desk bike out at all times. If necessary, when not in use you can fold this bad boy in half and store him in the the corner or a closet.
I'm not sure how, but the ExerWork 1000 has a weight capacity of 300 lb. That's more than the 2500! Again, that's impressive for a folding bike. The 3 year warranty isn't bad either.
If you're looking for a small, portable desk bike that can easily disappear when not being used, the ExerWork 1000 is a smart bet. Small, strong, and affordable- a great combination.

#6 Stamina 2-in-1 Recumbent Exercise Bike Workstation & Standing Desk
Finishing up the list is this "recumbent" desk bike by Stamina. Recumbent is in quotations because this isn't a true recumbent bike, it's semi-recumbent like the ExerWork 1000. It has a backrest, but you're a little more upright than usual.
The desk top is really what got this product on my list. I had a hard time finding the exact dimensions of the desk top, but from the images you can see that a standard laptop takes up the entire desk. So if you are planning on using a computer, don't expect to have any left over space.
I like the tablet prop that will hold a tablet or book up in place for easy viewing. I also like the inclusion of a laptop strap to keep your computer from sliding off the desk- a nice feature in case you bump the desk during use.
I also like that the display screen is easy to see, right in the middle of desk front. This desk also has grip heart rate monitors, a nice little extra not seen on many other desk bikes.
The bike portion is pretty standard, but it does come with 8 levels of adjustable resistance.
Oh, the desk is height adjustable as is the seat. The seat is padded, but not nearly as comfortable as the ExerWork 1000. This desk bike also folds, so it works well for areas with limited space.
This is one of the more petite desk bikes on this list. As expected, it has a lower weight capacity of 250 lb. It also has a shorter warranty: 1 year frame, 90 day parts.
But it's also the least expensive desk bike on this list.
The Stamina 2-in-1 desk bike (the 2-in-1 means you can also use this as a standing desk, which is true for all of these machines) is a decent little budget machine. If your space and budget are both limited, this isn't a bad choice.

---
Final Thoughts
Desk bikes are a unique way to fit a little extra activity into your day. Whether you are using them for long periods at a time and doing real work or simply looking to burn a few extra calories while you read a book, desk bikes can help you reach your goals.
The best desk bikes should be adjustable, comfortable, and functional. I chose these desk bikes based on this criteria. I prefer models with larger desk tops, adjustable desks and seats, and better warranties.
Think about what type of work you plan on doing and find a desktop that will fit your needs. As you noticed, these desks come in all different sizes. They also come with different features, like cup holders and tablet props.
Some bikes have adjustable resistance and others don't. If you like the idea of increasing your intensity, I suggest you choose one that does have adjustable resistance.
Don't forget to consider the weight capacities and warranties too. These are important specs that tell you a lot about the quality of a machine. Higher and longer on these specs are always preferred.
That about does it. If you have any questions or comments, leave them below and I'll get right back to ya.