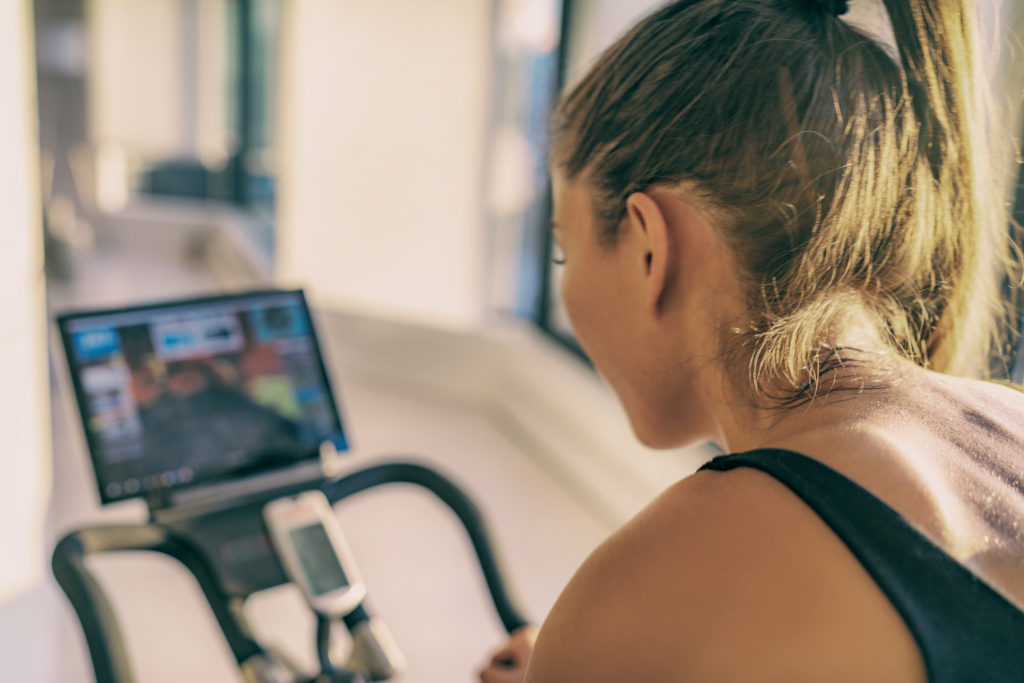 Sole Fitness is a well-known home fitness brand, popular for providing high-quality machines that are easy to use. The Sole R92 Recumbent Bike fits that mold in the best way.
With a sale price right under $1000, the R92 is Sole's most affordable recumbent bike to date- but with features like a 20 lb flywheel, bluetooth capabilities, and an included chest strap heart rate monitor, you wouldn't guess it.
Throw in one of Sole's patented awesome warranties and you've got a home run here.
But just in case you're interested in more of the fine details, we've got ya covered. This review will provide a thorough look at everything this bike does and doesn't have going for it.
Let's start with a quick intro to the Sole Fitness brand.
Sole Fitness 101
Sole Fitness is a juggernaut in the home fitness world. Well, that may be a bit of an overstatement, but with the quality of products they put on the market year in and year out, they should be.
Sole is one of the most popular home fitness brands though. Their treadmills, bikes, and ellipticals are often found on "best of" lists each year and they've won numerous awards for "best in class".
The fitness brand started out by providing hotels with quality treadmills. As their popularity grew, they started branching out into home fitness.
Designing treadmills to withstand the light commercial loads of hotel use was helpful when it came to the home fitness game. They carried over their same dedication to quality and durability that made their hotel models so popular to their residential units.
The result?
Sole treadmills quickly became some of the best products on the market.
Although Sole is most recognized for their awesome treadmills, their bikes and ellipticals are equally as impressive.
Robust frames, solid hardware, strong motors, and great warranties. These are some of the qualities all Sole products share. Sole machines aren't especially well known for their hi-tech features- instead, they focus more on the function of their products.
Another great thing about Sole is that their machines are often found in local sporting goods stores. I know the Dick's Sporting Goods near me always carries them.
If you're interested in one, you can usually go try it out in the store before you make your mind up. Always a plus.
Overall, I'm a big fan of the Sole brand (in case you can't tell).
Ok, ok, enough is enough, you've been introduced. Let's get to the R92.
The Sole R92 Recumbent Bike
I mentioned above that the R92 is their most affordable recumbent bike. They only offer 2. The other is their higher-end option, the LCR, which you could easily find in a small apartment complex gym or therapy clinic.
The R92 is a smaller version of the LCR, but is still quite impressive in its own right. Especially for the price range (I'd even go as far to say this is the best recumbent bike under $1000).
Pros
Heavy-duty frame
300 lb weight capacity
20 lb flywheel
20 magnetic resistance levels
Oversized, comfortable seat
Bluetooth speakers
USB charging port
Chest strap heart rate monitor included
Great warranty
Great price
Cons
Frame
Having a durable frame is crucial for a recumbent bike. It takes away from the experience if you feel the frame wiggling around while you pedal.
With the R92, you shouldn't have to worry about that. Sole designed this bike with a heavy-duty steel frame that can handle users up to 300 lbs safely.
I like to look at the weight capacity as an objective measure of how sturdy the frame is. You can also look at the total bike weight. In this case, the R92 weighs 134 lb fully assembled, which is significantly heavier than most.
For comparison's sake, the popular Schwinn 270 (which is a great bike by the way) only weighs about 90 lb.
I prefer a heavier bike because it's going to feel more like a machine you'd find in a gym- heavier means more robust. And more robust means more stable.
Part of this extra weight comes from the heavy flywheel Sole put on the R92. This bike comes with a 20 lb flywheel, which is heavy in the world of home recumbents where it isn't uncommon to see 13-14 lb flywheels.
Flywheel weight might not be as crucial on recumbents as it is on a spin cycles, where you're more likely doing higher intensity workouts.
But having a heavier flywheel on your recumbent is still going to give you a smoother ride and ability to access more overall resistance.
Overall, the R92 scores highly in the frame department- I like the heavy-duty frame and heavier flywheel.
Seat
The seat is another critical element when comes to a bikes overall level of comfort. Recumbent bikes seats should be large, padded, and preferably adjustable to maximize comfort during your workouts.
The seat on the R92 is oversized and covered with a thick padding- go ahead and check off those first 2 boxes.
But the backrest isn't adjustable. The seat itself is easily adjusted horizontally along the frame to match your height.
Although it would be nice to see an adjustable backrest too, at least Sole designed the seat on this bike to recline slightly for a more comfortable sitting position.
It's also got a little lumbar support built-in, which is nice.
I like that the handgrip heart rate monitors are built into the handles on each side of the seat. I think this is a more comfortable placement option than the handles by the console.
The water bottle is also placed conveniently by the seat.
Overall, the backrest isn't adjustable, but the seat itself is large, padded, and comfortable.
Features
The Sole R92 comes with the following features:
10 workout programs- Sole isn't known for cramming a ton of workout programs into their consoles, but with 10 workouts to choose from (6 standard, 2 heart rate, and 2 custom) you'll have enough to get the job done.
20 resistance levels- combine that heavy flywheel with the 20 levels of magnetic resistance and you've got everything you need to really crank up the intensity. Unlike a lot of home recumbents, the R92 has enough muscle to challenge even the most advanced athletes. The magnetic resistance system also ensures the resistance is smooth and silent.
Bluetooth speakers- a very cool feature. You can connect your phone or tablet up to the speakers wirelessly and listen to your favorite workout mixes without messing with wires.
USB charging port- another handy feature to ensure you don't completely drain your battery while listening to your music. You can charge your smart devices during your workouts.
Integrated tablet holder- the conveniently located tablet holder allows you to watch your pad or read a magazine without blocking your view of the console screen.
Chest strap heart rate monitor- when you purchase the R92, Sole throws in an included chest strap heart rate monitor. This is nice, because these monitors will give you a much more accurate reading than the grip monitors will.
Cooling fan- the built-in fan might come in handy on those more intense workouts.
Assembly
Putting the Sole R92 together isn't that bad. Their instructions are pretty straightforward, although I would suggest they split the assembly into more steps so there isn't so much going on in each one.
For example, step 4 has you adding all the plastic parts and pedals in you giant step. They tell you which bolt to use for each piece, but you'll likely have to go back and match the part number to ensure you're using the right one for each piece.
Not a huge deal, but the images could be a little clearer too.
Overall though, if you're even a little handy, you shouldn't have any problem putting this bike together by yourself.
Keep in mind, this is a heavy bike- it'll be a good idea to have a second person around to help you get the bike to whichever room it's going to be in. That second person will come in handy during assembly as well when you have to lift it and put the stabilizing feet on.
All of the necessary tools are included.
Warranty
Sole backs the R92 up with the following guarantee:
Lifetime frame
3 years parts and electronics
1 year labor
This is a great warranty for a bike in this price range (under $1000) and one of the reasons I'm such a fan of Sole products to begin with.
You can't beat lifetime on the frame, that's as long as a warranty gets. When it comes to parts warranties, quality bikes in any price range will usually offer 3-5 years.
And a year on labor is pretty standard in any price range (although Sole's LCR comes with a 2 year labor warranty).
Overall, a great warranty.
Final Thoughts
I like Sole products because they're about as unpretentious as home fitness equipment can be. Their treadmills and bikes let their specs do the talking for them- and the R92 is no different.
Although with a sale price under $1000, I would consider this a budget recumbent bike, there's nothing budget about the R92.
I love how heavy-duty the frame is and that Sole threw a 20 lb flywheel on this model. All this solid, heavy-duty material gives the R92 a lot of weight… and that's a good thing.
This bike isn't going to feel flimsy or wobble during use- something other recumbents in this price range may do.
I also like that Sole included bluetooth speakers and a USB charging port. These are tech features that actually come in handy during your workout.
Speaking of features, I think the R92's biggest downside is that it only comes with 10 total workout programs. This doesn't give you a lot of options to choose from. But with a warranty like that, it's easy to forgive.
So, to answer the question in the title- no, the R92 isn't flawless, but it's pretty darn close.
Overall, I think Sole's R92 is a great home recumbent and a steal at that price. Easily one of the best recumbent bikes on the market. Highly recommended.