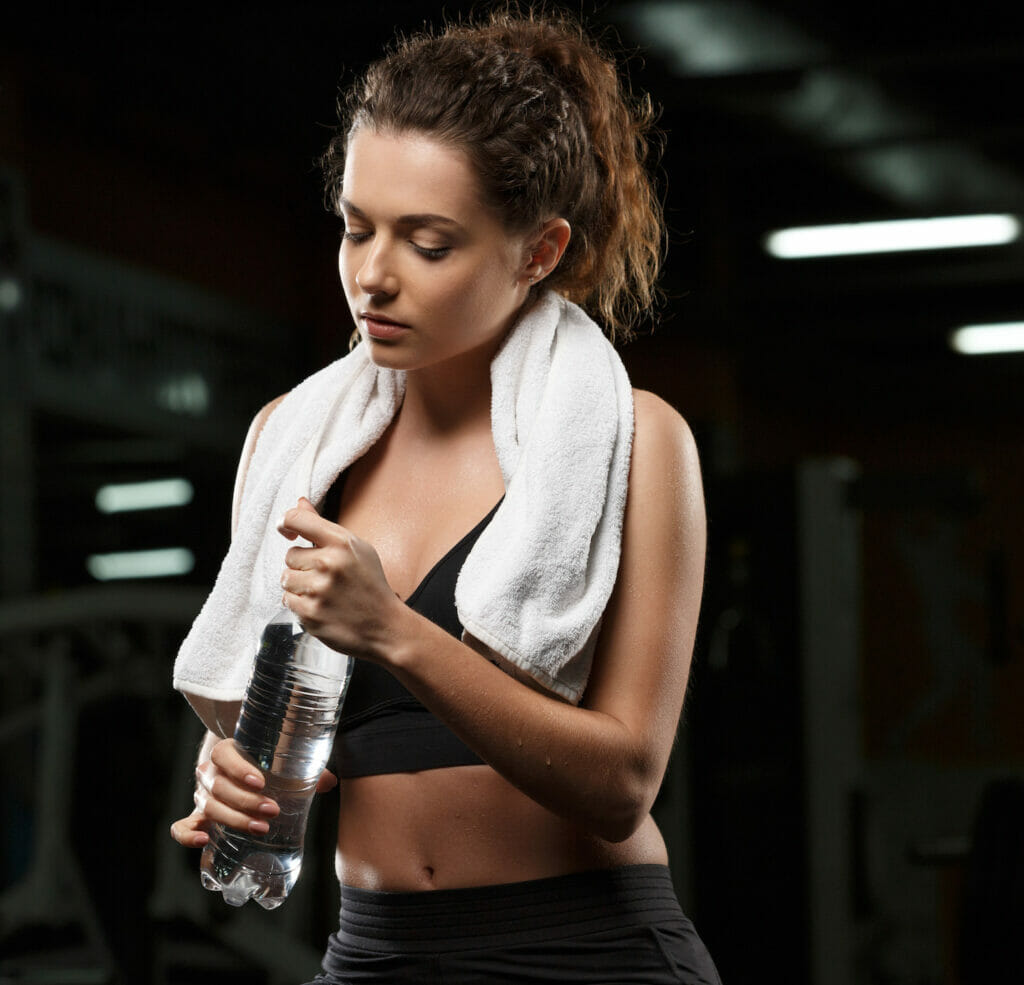 If you're looking for a compact home gym that's easy to assemble, few models are as enticing as Body-Solid's BSG10X. And yes, this gym has a lot more going for it than being small and being mostly pre-assembled.
Highlights of this home gym include a heavy-duty steel frame, 3 separate pulley stations, and an adjustable press arm with 8 positions to choose from.
And with a 1:1 pulley ratio, the 160 lb stack is able to provide more resistance than a lot of gyms packing heavier stacks.
The BSG10X is also backed by a pretty solid warranty, which always helps provide a little extra peace of mind.
All things I considered, I think this is one of the best home gyms of its kind, but the real question is whether or not it's the right option for your home gym.
And that's exactly what I'm here to help you figure out.
In this review, I'll go over everything the BSG10X does and doesn't have going for it. We're talking specs, features, assembly, and everything else in between.
After reading, you'll know everything you need to in order to decide for yourself whether or not this is the right home gym for you.
Let's get started.
The Powerline BSG10X Home Gym
I'm not sure if you're aware or not, but Powerline is just a lineup under the Body-Solid brand (I could be wrong, but I'm assuming the "BSG" part of the model number stands for "Body-Solid Gym"…but hey, I could be wrong).
Speaking of the model number, it doesn't really roll off the tongue does it?
Like a lot of Body-Solid's model numbers, it's a bit of a mouthful.
Long model names aside, being a Body-Solid home gym is a good thing because this brand creates some of the best gyms on the planet.
Not only does Body-Solid produce high-end machines that are backed by generous warranties, but they also have a ton of options to choose from for both residential and commercial use.
All of the Powerline gyms are designed for home use. They're also some of the most affordable models Body-Solid produces.
You may've come across the Powerline P2X for example, which is another popular, affordable Body-Solid gym.
Anyway, the BSG10X is the newest addition to the Powerline lineup and it comes with a full retail price of around $1700 (although you can get it significantly cheaper through Fitness Factory).
Pros
11-gauge steel frame
160 lb stack
Compact footprint
1:1 pulley ratio
Access to dozens of strengthening exercises
Adjustable press arms
Upper, middle, and lower pulleys
Leg developer included
Comes with 3 accessories
Compatible with optional leg press attachment
90% pre-assembled
Great warranty
Cons
Lacking pec fly station
Ankle cuff not included
Frame
I like to start my home gym machine reviews with a quick look at the frame. You know, dimensions, materials, weights…all that boring stuff.
I agree it isn't the most interesting stuff to talk about, but I still think it's important, especially if you're looking for a quality gym.
When it comes to the frames, all home gyms will be constructed out of steel, but some will come with larger, thicker steel pieces than others.
The BSG10X comes with a frame constructed out of 11-gauge steel, which is awesome considering many in this price range are made with 12-gauge steel.
Keep in mind, that when it comes to steel gauges, lower numbers indicate thicker metal.
This means the BSG10X's frame will be a little thicker, heavier, and stronger than a gym that's made out of 12-gauge steel.
Now, will you be able to notice much difference between an 11 and 12-gauge frame?
Maybe, maybe not- but I think the overall "heavy-dutiness" that this provides will be noticeable.
The BSG10X comes in with an assembled weight of 316 lb, which is pretty high for such a compact machine.
For the sake of comparison, Marcy's popular 150 lb Home Gym only weighs about 280 lb fully assembled- so subtracting the 10 lb stack difference, the BSG10X still weighs about 26 lb more.
The extra weight is beneficial because it makes for a more stable, secure gym- one that's going to move and rock less during operation.
Speaking of compactness, I should be a little more specific.
Fully assembled, the BGS10X comes with the following dimensions: 66″ x 47″ x 80″ (L x W x H).
The gym itself only requires a floor space of about 5.5′ x 4′, but you'll need a few extra square feet of floor space to make sure you have enough room to get around and actually use it.
Even so, this is still very compact for an all-in-one home gym system like this.
Overall, the BSG10X scores very highly when it comes to the frame department. I like that Body-Solid went all-in with an 11-gauge steel frame and folks with smaller workout spaces will definitely appreciate the smaller footprint.
Stations
When talking home gyms, the stations basically refer to how many pulley systems the gym has. Most self-respecting gyms these days will come with 3 pulleys- an upper, middle, and lower.
Some gyms will come with additional pec fly stations or even separate functional pulleys, allowing it to work like a functional trainer too.
A leg developer is pretty common for most home gyms today as well.
The BSG10X comes with the following workout stations:
Upper pulley- this is where your lat pulldown bar is located, but it can also be used for exercises like tricep press downs or anything else you'd do from a high pulley position.
Adjustable press arms- this multi-grip station allows you to perform chest presses, incline presses, and shoulder presses from various angle. It comes with 8 positions to choose from, allowing you to customize your workout anyway you like. You can even do a standing shoulder press, which is pretty sweet.
Middle pulley- as mentioned briefly above, this pulley is located above/behind the backrest for the press arms. It's designed for ab crunches, but you can to tricep extensions, mid-rows, and other moves as well.
Lower pulley- this is located below the leg developer and it's actually a very handy station. You can attach a straight bar and do seated rows, standing bicep curls, and a whole bunch of other exercises. You can also attach an ankle cuff and do hip abduction/adduction exercises to strengthen your hips.
Leg developer- this common station allows you to target the muscles in your legs- think leg extensions and hamstring curls.
The only thing missing is a pec fly station, but not having this does add to the overall compact design.
The BSG10X is also compatible with an optional leg press attachment that fits right at the end of gym (connects to the lower pulley), keeping in line with the compactness of this gym.
Resistance
The BSG10X is a single stack home gym, meaning it only comes with one stack of weights. This gym's stack weighs 160 lb, which is pretty average for home gyms of this kind.
There are gyms out there that come with 210 lb stacks, true, but you have to consider the pulley ratio as well.
This ratio basically tells you how much of the actual stack you're working against.
You'll often see a 2:1 ratio, meaning you're really only lifting the equivalent of half the weight you select (100 lb feels like 50 lb).
The BSG10X, however, utilizes a 1:1 pulley ratio (for the upper/mid/lower pulleys and press arms), meaning 100 lb feels like 100 lb.
This is awesome, because it lets you work against more weight, even though the stack isn't quite as large as other gyms.
Of course 160 lb still isn't going to be enough resistance for you serious lifters out there, but I'm not sure a home gym machine is the right option for you anyway.
Overall, I like that Body-Solid designed this gym with a 1:1 ratio because it allows you to take advantage of every pound on that stack.
Accessories
The Powerline BSG10X comes with the following attachments included:
Lat pulldown bar
Straight bar
Ab/triceps strap
Those are all standard accessories most home gyms include. The only missing here is the ankle cuff, which is a bit surprising since Body-Solid usually includes one with their other models.
It's not that big of a deal though- you can get a pair of ankle cuffs for like $10 on Amazon.
Assembly
Ok, so I mentioned at the beginning that one of the perks of getting this gym is the easy assembly.
According to Body-Solid,  it comes 90% assembled. After taking a peek at the assembly manual, I think that's a pretty accurate statement.
Unlike pretty much all other home gym machines, the BSG10X comes with all the pulleys and cables already assembled, as well as a good chunk of the main frame.
If you assemble yourself, you'd be responsible for attaching the rear stabilizing leg, the lower frame, the press arms, seat, the guide rails for the weight stack, and the rollers for the leg developer.
That's about it.
In the manual, Body-Solid sums it up within 6 steps, which is impressive compared to the dozens of steps many gyms come with.
Overall, the assembly process for this gym is as straightforward as I've seen. As long as you're comfortable with securing bolts, you should be able to get this job done.
It's still a good idea to have another set of hands (or 2) to assist, given the weight of the machine and everything.
But I expect most folks could have this gym unpackaged and working within 30-60 minutes.
Warranty
The Powerline BSG10X Home Gym comes with the following warranty:
10 year frame
1 year parts
I think this is a solid warranty for a gym in this price range, especially considering Marcy only offers a 2 year frame warranty on their similarly price gyms.
I'm not picking on Marcy or anything, I'm just trying to offer a comp and Marcy is another very popular home gym brand.
Anyway, Body-Solid is known for their generous warranties though. Their higher-end gyms come with lifetime frame and parts guarantees (including all wear items), which is pretty unheard of.
Seeing a nice warranty like this not only gives a little extra peace of mind when making a purchase, but it also gives you an idea as to how well-built it really is.
Final Thoughts
Well, that's about all I got for the BSG10X.
The biggest complaint I have is the name, which has been a bit of pain to type throughout this review.
Jokes aside, I think this is a wonderful home gym machine.
I like that Body-Solid decided to give it an 11-gauge steel frame and a 1:1 pulley ratio for all the pulley systems. And I love the generous warranty it's backed with.
The biggest downside I see is that it's missing a pec fly station, but given all the other perks, I wouldn't consider that a deal breaker.
Especially for the folks looking for a compact gym (or one that's really easy to assemble).
Overall, I think the Powerline BSG10X is one of the best single stack home gyms available. Highly recommended.