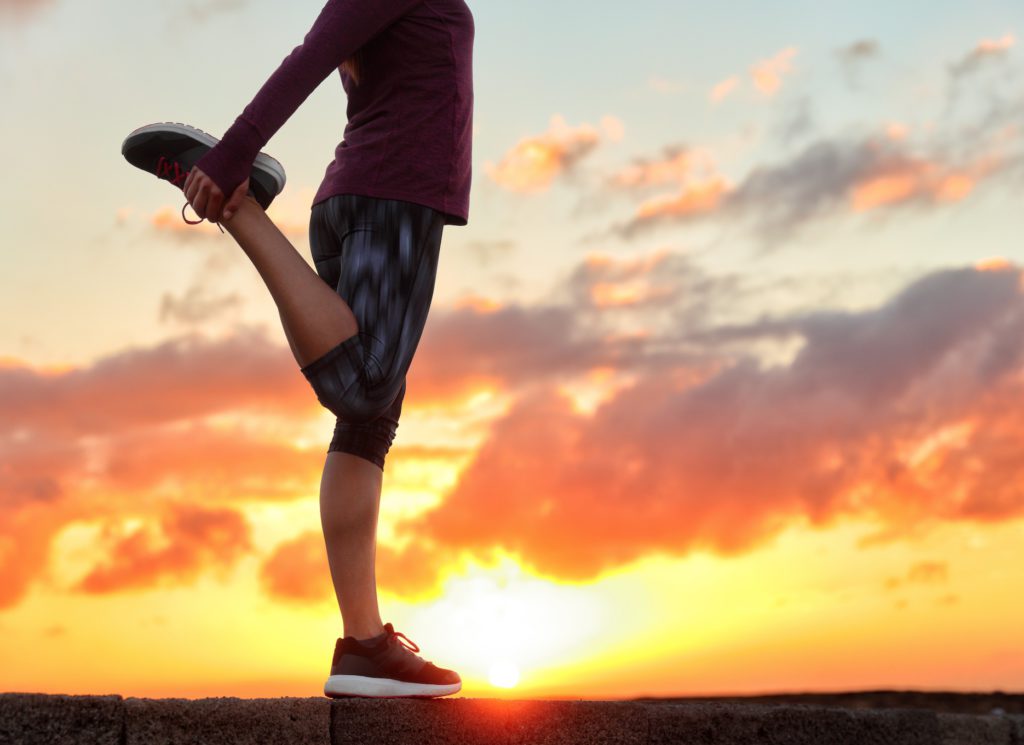 Although you can stretch by yourself, having a stretching machine makes the task easier and more precise, like in the case of LifeSpan's SP1000 Stretch Partner Pro.
It promises to leave no muscle unstretched, while also avoiding over-stretching.
The SP1000 'Pro' is an upgraded version of their SP1000. LifeSpan didn't do many obvious changes with the Pro, except for the QR code for instructional materials, a thicker seat of 2.0″, and lighter weight of 49.4 lb.
Generally, the upgraded design and engineering are geared towards better performance and longevity.
Now, is paying $50 more for these upgrades worth it? Personally, yes. Generally, the upgraded design and engineering on the SP1000 Pro are geared towards better performance and longevity.
The bottom line is, it would really depend on your preferences. The dynamic stretching tutorials could benefit newbies while it may not attract pro athletes.
Other factors could help you decide better if the SP1000 Pro is worth your bucks, especially when you weigh the pros and cons. But don't worry, I got ya covered. 
This review will show you everything you'll need to know about the SP1000 Pro, from its built-quality to warranties. After reading, you'll know whether or not it's worth investing in.
The LifeSpan Fitness SP1000 Stretch Partner PRO
LifeSpan has proven themselves as one of the more reliable, high-quality brands in the industry, with their treadmills and other products garnering the attention from fitness reviews and magazines. 
Personally, I think LifeSpan does an incredible job of providing premium machines for every budget. They're often in the mid-range category, which means you can enjoy commercial-grade machines for residential use.
They also provide really long warranties, and I'm talking about lifetime coverage. It's something you'd rarely see in this price range.
But most importantly, nice warranties are indicators of the manufacturer's confidence in their products. 
Just to clarify, not all LifeSpan machines have lifetime warranties, but most of them do. Well, even if without the life-long guarantees, LifeSpan offers more than what's expected in their tier, such as a 5-year warranty over the usual 2-year. 
A prime example would be the SP1000 Pro that comes with a lifetime frame warranty for only about $550. For comparison's sake, the SP1000 only has a 5-years max on the frame.
Aside from the fantastic warranty, here's the SP1000 Pro in a nutshell:
Pros
Full-body stretching

300 lb weight capacity

Robust frame

Compact size

Portable with transport wheels

Pivoting handlebars

2" thick seat paddings

Safety wrist straps

Easy-to-read instructional placard

QR code for video tutorials

Awesome warranty 
Cons
Might be small for taller users

Assembly can be tedious
Stretch Type
Stretching machines come in different types, depending on which muscle group you'd like to stretch or use more. There are legs, hamstring, back, and other stretchers out there. 
But above all, the full-body stretching machines are the most preferred since well, they're well-rounded. You can stretch most muscle groups, from your neck and shoulders down to your legs and hamstrings.
The SP1000 Pro is a full-body stretch partner, making it a nice choice in terms of versatility. You can loosen up your core muscles and enjoy better flexibility. It's ideal for most athletes and residential users.
Like its predecessor, the SP1000 Pro features handlebar posts that offer a wider range of motion with LifeSpan's patented Flex-Smart pivoting system.
The additional flexibility is an advantage, especially when leaning far back or extending your muscles to the best of their capacities.
More importantly, the ergonomic benefits can lead to healthy stretches and happy muscles. 
With the pivoting system, you're placing your body in the most appropriate position for proper stretching execution and to avoid over-extension and sore muscles.
Seniors and patients in therapy or in rehab centers could also benefit from the SP1000 Pro.
When it comes to user reviews, the SP1000 Pro has earned many positive remarks from satisfied customers. Most users of LifeSpan's stretch partners are older adults, giving the idea that these machines are safe and friendly to seniors. 
Folks said that the unit is easy on their joints and have greatly improved their range of motion after several uses. They're seeing positive effects in their posture, balance, and flexibility.
I'm pretty sure pro athletes can also reap the same benefits from the SP1000 Pro. 
Overall, the SP1000 Pro works as it should. It's a full-body stretching machine with a pivoting flex design to safely and precisely loosen up the different core muscle groups.
Frame
It's quite difficult to spot a quality machine from an inferior one, especially when presented with so many options. One way to tell if it's a quality machine is a robust frame, and luckily, you can easily measure it up.
Of course, the easiest method is to give it a try. But under this quarantine period, you'll likely do your shopping online (which is better and safer too).
So in the absence of physical inspection, here are online shopping tips that can help:
First is by trusting your gut instincts. It takes one look to tell if it's robust or not. So if your first impression tells you it's a solid unit, there's a good chance that it is. 
The more objective way of judging a machine by its frame is to check the numbers. Look for the product weight. 
Heavier units are better because they're rock-solid and won't wobble during use. Since you'll be flexing and stretching on this machine, it should be able to stay still and provide balance to support your varied routines. 
My next tip is to inspect its user max weight limit. Again, we should be interested in higher numbers because they indicate a better build quality.
So how does the SP1000 Pro fare?
At a glance, its design is like a hybrid between the Precor 240i and the Nitrofit Limber Pro. It looks solid as it's made of steel with an elongated base for additional support and stabilizer.
The SP1000 Pro weighs about 50 lb. It's lighter than the SP1000 (55 lb), Precor 240i (60 lb), and Nitrofit Limber Pro (59 lb). 
However, all play fairly at a 300 lb max user weight capacity (except for Precor 240i with only 250 lb).
The SP1000 Pro is certainly not the heaviest machine out there, but many folks can attest to its reliability and durable frame. It feels safe to use and it remains steady when stretching.
LifeSpan's stretch partners have the same size with dimensions of 49" L x 29" W x 38" H and should suit both short and tall users. People also like how compact the SP1000 Pro is, making it a feasible addition for most home spaces. 
Plus, it comes with transport wheels for storage and mobility benefits.
Overall, the SP1000 Pro is the lightest among the top contenders (Precor and Nitrofit) in the market nowadays. However, reviewers say it's sturdy and stable, so there's that.
Its compact design adds space-saving benefits, making it a nice option for residential use.
Upholstery
This section can help determine if the SP1000 Pro offers a comfortable and ergonomic experience.
Its seat is upgraded to 2" thick (previously 1.5"), and customers seem contended about it. That's enough padding for comfortable sitting and kneeling positions. 
There are footrests for added stability and comfort, something that the elders and those with balance issues could appreciate a lot.
The handlebar posts have a Flex-Smart pivoting system. There are wrist straps that are properly and securely attached, so you can hold on to them as you execute fuller and deeper stretches. These work great for your safety too.
Overall, the SP1000 Pro is designed for comfort and ergonomic benefits in mind. 
Instructional Placard
The SP1000 Pro has an instructional placard to help you quickly grasp various stretching techniques. 
The display is neat and straightforward, as the instructions are clearly shown in words and in pictures. The tutorials are aimed for full-body stretching, targeting the different muscle groups like the shoulders, upper back, abdominals, back, hip & groin, hip & hamstring, quadriceps, and calves.
With the SP1000, you need to flip through the charts and can be a hassle. Not to mention that you need to plug in its "Flexible for Life" DVD to watch a 30-minute stretching tutorial.
The Pro version brings convenience to the table by displaying everything at a glance. LifeSpan also incorporated a QR code on its upgrade so you can simply scan the code to see the video tutorials. 
Overall, I like the simplified and modernized upgrade on the stretching tutorials in the SP1000 Pro. 
Assembly
The SP1000 Pro gives you a wide array of stretches, but its assembly is a bit of a concern.
Folks say it's frustrating. Some small parts are scattered on the package, others have missing pieces. Although the package also comes with disposable tools, there are users who complained that these aren't helpful at all.
It took them an hour to finish the assembly.  
If you have at least average level mechanical skills or some proper tools, you won't have any trouble putting it together. The assembly instructions could do better such as better illustrations. 
I'd suggest having another person to help in holding some parts and maybe figuring things out. 
Warranty
LifeSpan protects their SP1000 Stretch Partner Pro with the following warranties:
Frame: Lifetime

Parts: 5 Years

Seat: 1 Year
One of my favorite things going on about this upgrade is the warranty. A lifetime warranty at this price is a definite steal, and most of its price-point competitors could only go as far as 5 years for the frame (and that's just the parts coverage for the SP1000 Pro).
1 year for the upholstery is also awesome.
The SP1000 Pro is $50 more than its predecessor, but I wouldn't mind paying a bit more as it comes with life-long protection.
Final Thoughts
SP1000 Pro is a nice choice for any residential use, especially when you have older adults at home who'd want to improve their range of motion and balance.
The machine is also great in relieving joint stiffness and pain. Its convenient workout guide can benefit most first-time users, and pairing it with a doctor's prescription can bring more efficient stretching exercises to your home.
It's sturdy with a nice finish. The compact design is fantastic for space-saving, but taller users might find this a struggle (it might be difficult to get the full benefit of the SP1000 Pro if you're over 6′ tall).
Overall, I think the upgraded warranty is the biggest benefit the Pro has over the SP1000. Which for only $50 more, makes for a pretty good deal if you ask me. Recommended.